Bake Along #75 – Mango Panna Cotta
March 3, 2020
2021-09-04 18:03
Bake Along #75 – Mango Panna Cotta
Bake Along #75 – Mango Panna Cotta
Panna Cotta is an Italian dessert which was originally made by mixing thickened cream, egg whites and honey and is then baked on water bath. Something close to baking custard. Alternatively Panna Cotta have now been widely prepared as a no-bake dessert. Cream with milk is simmered for little while and gelatin is mixed and set in refrigerator. They are finally served with a matching sauce, coulis or salsa.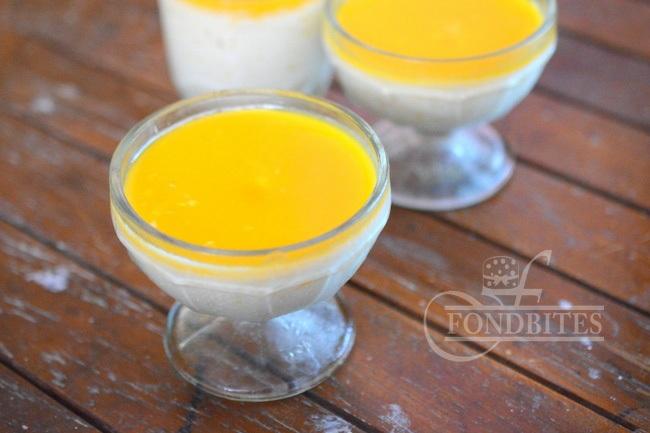 And it's summer now. If its not mango, it would be unfair. But unfortunately, I see this is the only year, we are already in the month of May and I have not relished one good mango. What is happening. I am seriously not worried about even the Global Warming, but these Mangoes aren't tasting good is really giving me jitters. Artificial ripening or what is it ? I am yet to figure out the organic community for these mangoes. I am just done with my work for the month and I was shocked to hear, mangoes aren't tasty enough for the season.
I was atleast happy, this is the first Mango am going to eat this summer and it is going to be yum. Though I take a really long time to narrow down to one recipe that I want to choose, I finally go by my instinct. And how natural that it ended up with one that also had coconut milk adding up to cream and the thought of this wholesome and rich dessert just kept me in bliss throughout the making process and until I finished one whole cup of the extremely decadent dessert, very very refreshing for this hot summer.
Recipe Source: Taste.com.au
Ingredients:-
Mangoes – 2 Big & Ripe
Fresh Cream – 600 ml
Coconut Milk – 400 ml
Sugar – 1 cup
Vanilla Extract – 1 teaspoon
Gelatin – 2 tablespoon
Warm water – 1/4 cup
Jelly Top
Mangoes – 1 ripe
Sugar 1/3 cup
Water – 1/2 cup
Gelatin 1 tablespoon
ater – 2 tablespoon
Method:
1. Remove skin of mangoes. Slice them into medium sized pieces.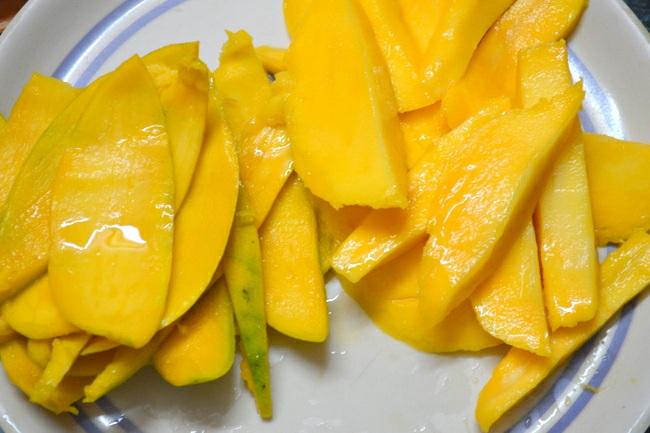 2. Process mangoes in your food processor.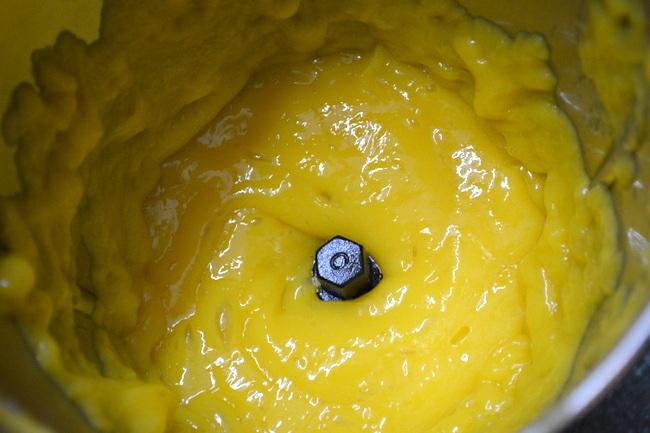 3. Mix together fresh cream, coconut milk, sugar and vanilla extract. Bring it on medium flame and let it come to a boil. Keep stirring.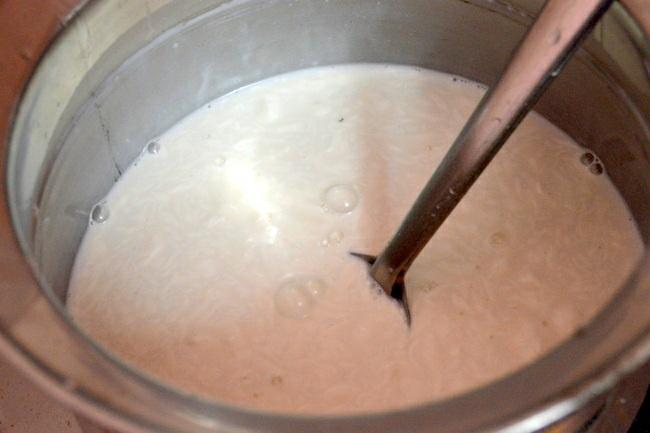 4. Mix together gelatin and water and let it soak for about 1 minute.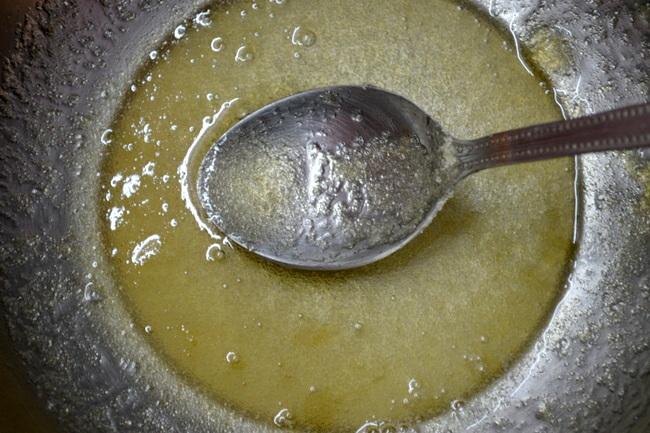 5. Microwave or double boil the gelatin mixture and melt the gelatin completely.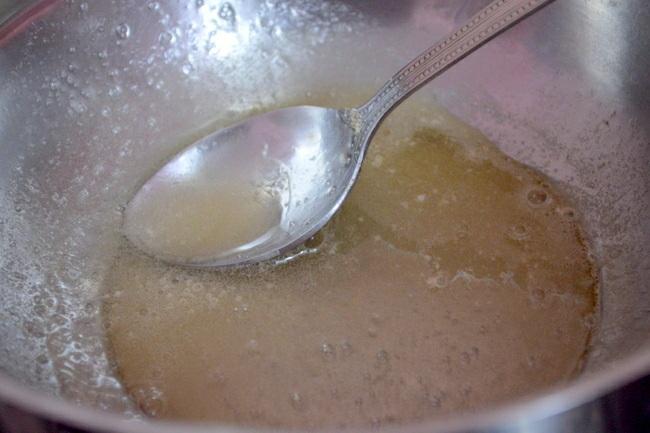 6. Add mango puree into the cream mixture that is heating up. Stir and mix well. ( I liked the texture of mangoes into my dessert. So when it didnt mix completely I was pretty much happy. If you want your cream to be silky and super smooth, you can add coconut milk to the mango slices while processing in your food processor and make it a shake and add it into the cream mixture that is heating up)
Mix the mango puree well and also add the gelatin that is melted and hot into the liquid mixture. Stir well and remove from fire.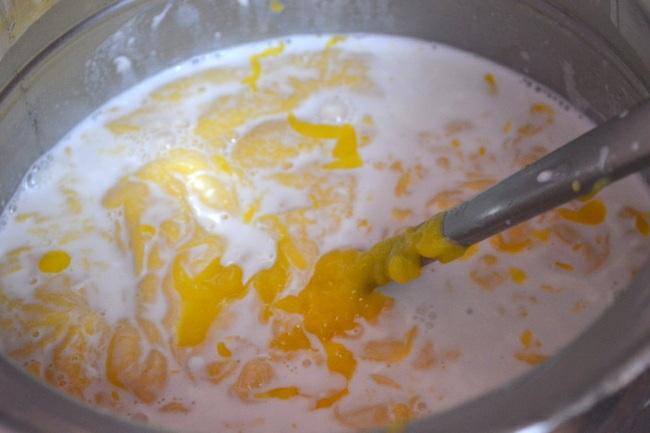 7. Now pour the mixture into dessert cups and set in freezer for about an hour.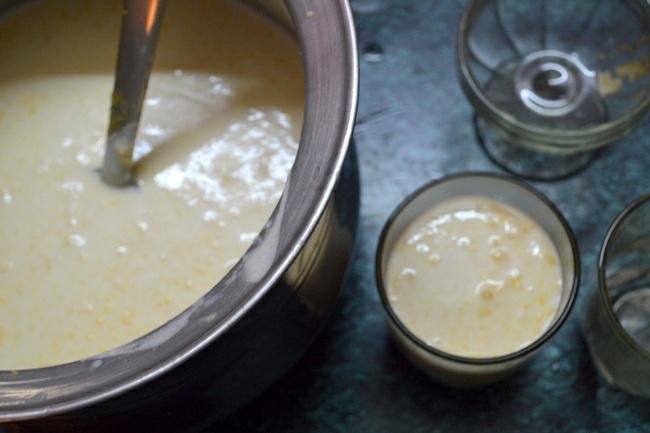 8. Jelly
Process mango slices, sugar and 1/2 cup of water in food processor. Soak gelatin in 2 tablespoons of water and melt in microwave / double boiler and add it to the processed mango puree.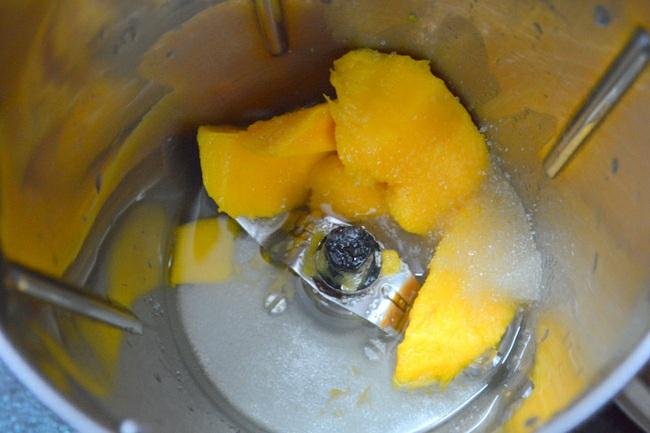 Mix well until completely combined. Pour 2 tablespoons of this jelly mixture on top of the panna cotta that has been set in the freezer. Set it back again in freezer for 30 minutes and transfer the set dessert into the refrigerator until you want to serve it.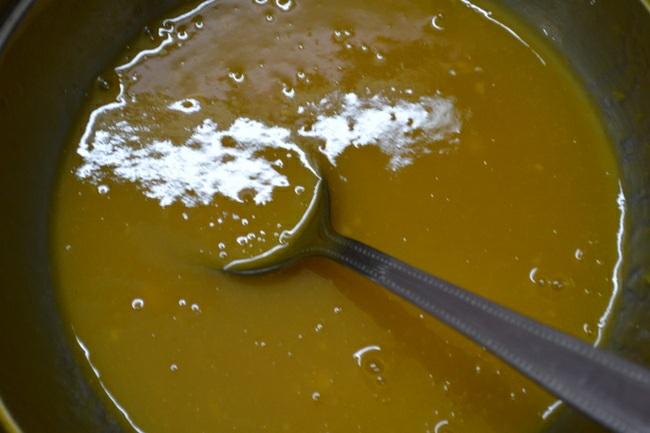 Decorate the top with freshly cut fruits.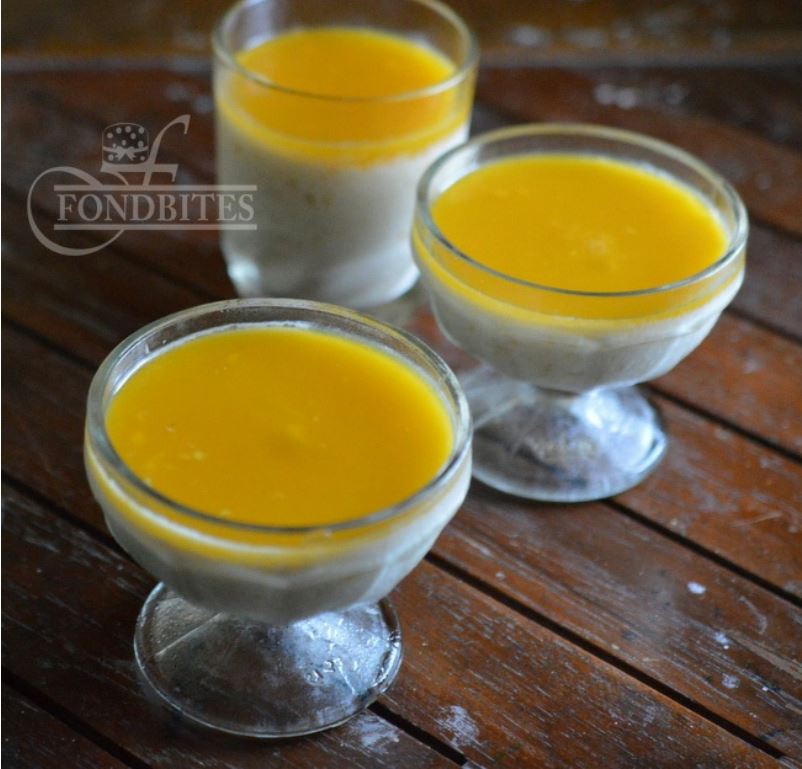 And this is good when its made with fresh seasonal fruits and it applies to any fruit of the season during the year. But when we crave mangoes during off season, canned fruits, fruit pulp can be added in place of fresh fruit in the recipe.
Serve chilled and it is good for couple of days in the refrigerator.