Bake Along #76 – Baked Potato Wedges
March 3, 2020
2021-09-04 18:03
Bake Along #76 – Baked Potato Wedges
Bake Along #76 – Baked Potato Wedges
I am one kind of shamelessly junk food person . In my recent visits to Bengaluru, I had this thing happen and I thought I will shamelessly again share that with you.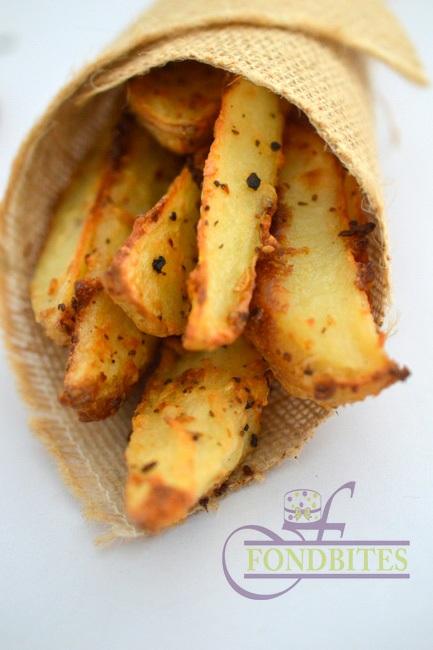 In the city I live, Chennai – Kababs or Kebabs are technically a tandoor. And every time health freaks in my family wants to go in for the kababs, I would stand strong in buying the deep fried chicken dishes, my best to go would be lollipops . Few months ago, I realized kababs are not the same in Bengaluru. They are deep fried and more delicious than any lollipops you get it back here in Chennai.
Three friends together rushed in for a very late lunch to one of the best Andra style non vegetarian hotel in Bengaluru and obviously when I looked at the waiter and confidently placed my order for kebabs, everyone gave me a stare. They tried to correct me. They wanted to educate me that kababs here are not tandoor. You are choosing a wrong dish. Kabab here is not what you get in your city. Oh come on, Wake up!!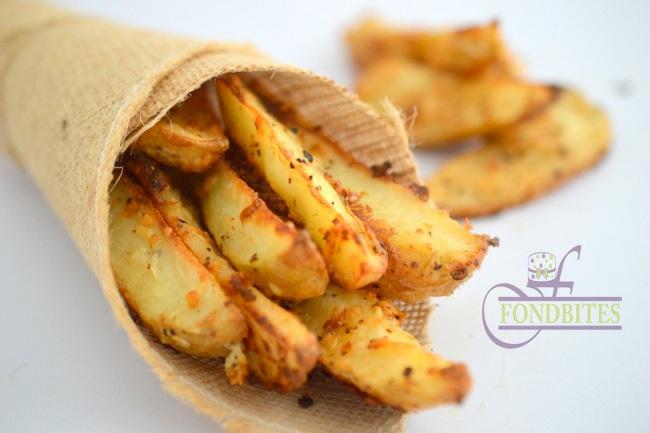 I gave them just a cool look! I said 'Now you don't worry. I know kababs are fried here. But tell me if the kababs are not fried then I will change my order'
Now what is that, really important about this, you might wonder!! Am always biased towards all the fried dishes and when it comes to the salad section in a buffet, I would just push my eyes off the table. I would also think to myself , 'Oh that is all for cows and goats' and I head to my favourite section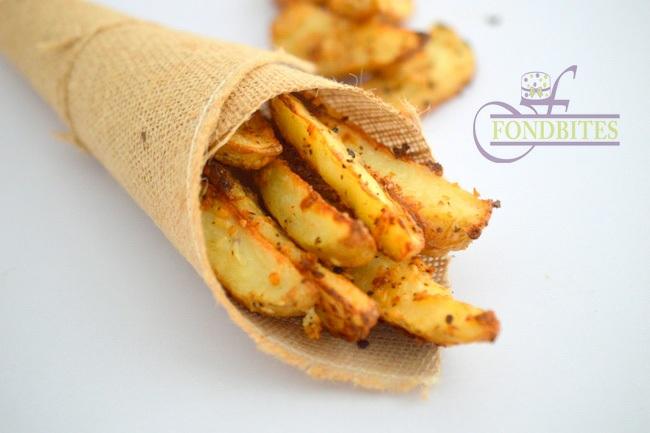 I know health freaks might think am crazy and mad! I know I am, but probably today you might excuse me for what I am. I tried to get in a healthy version of another junk food favourite. Potato Wedges are now Baked Potato Wedges!!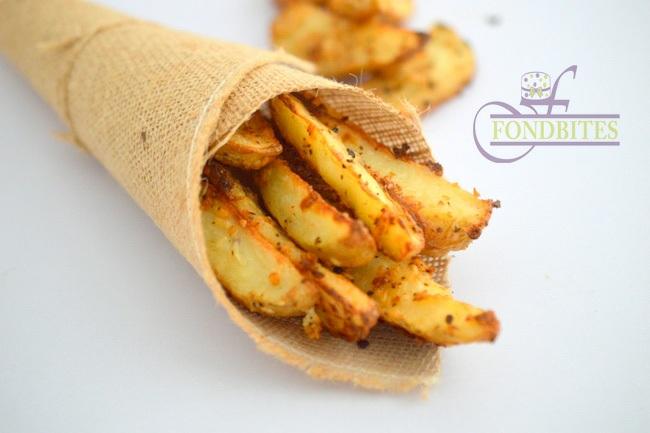 These are extremely easy to make. And more than all that, it was really really yummy and you are going to wipe off your plates so you better keep your potatoes well stocked before you try your first batch. Very little oil when compared to the fried version but I was surprised at how the flavours blended in really well with a golden crust and thin film of crispy coat with a soft and juicy baked potato inside. I would have loved these with different dips that might possibly elevate the whole experience. But the lazy me I would also love to keep munching them on with the simple tomato sauce.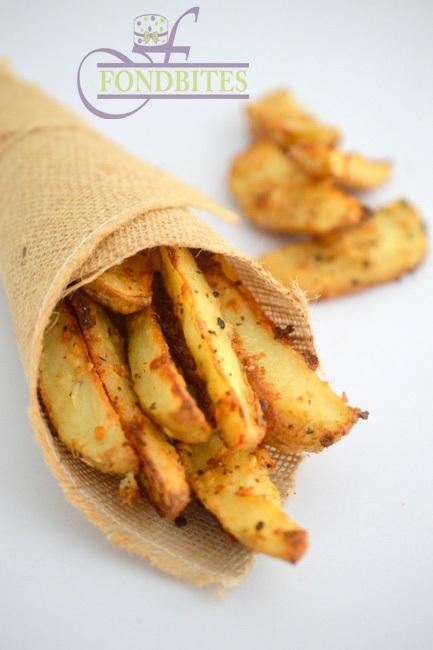 A definitely must try on a climate like this, we are mid may and still need heaters for shower. A warm cup of strong coffee and a whole bunch of these wedges and a nice movie or rather got you, if you are an IPL freak. Just get enough of it. I bet you win several hearts out of this
Ingredients:-
Large Potatoes 4
Salt – 1 teaspoon, adjust
Garlic powder / grated garlic pods – 2 teaspoons
Italian seasoning – 2 teaspoons
Olive oil – 4 tablespoons
heddar/Parmesan Cheese – 1/2 cup, grated
Corriander leaves 2 tablespoons, finely chopped, optional
Method:
1. Line up a baking tray with butter paper or silicon mat. Apply butter or oil and spread out evenly to coat. Pre-heat oven to 200 degree C.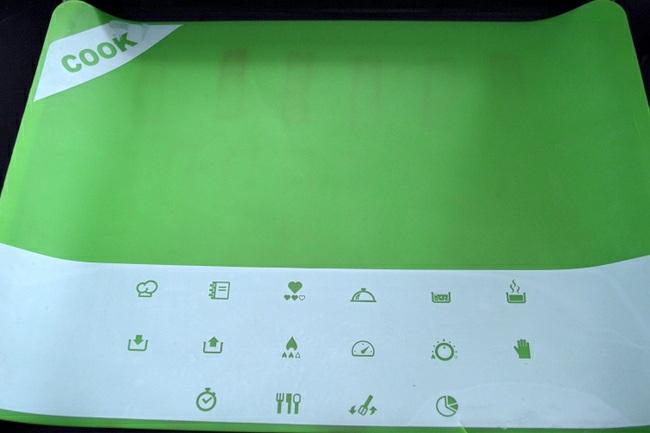 2. Wash the potatoes and wipe off thoroughly with a towel. Cut them into wedges.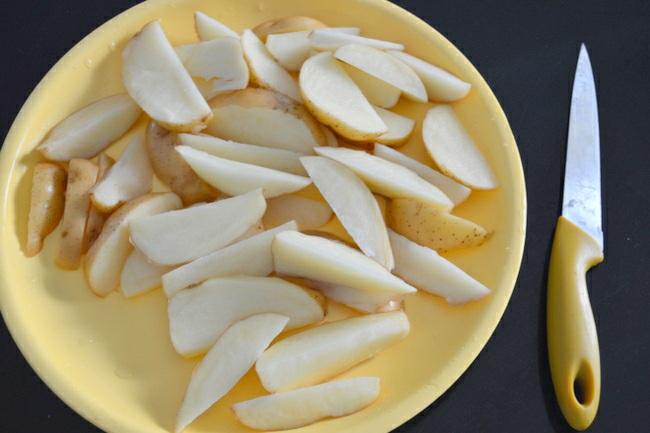 3. Add the rest of the ingredients over the chopped potato slices. Salt, Olive oil, Italian seasoning, garlic and grated cheese.
4. Toss them thoroughly to coat all over all the potato slices .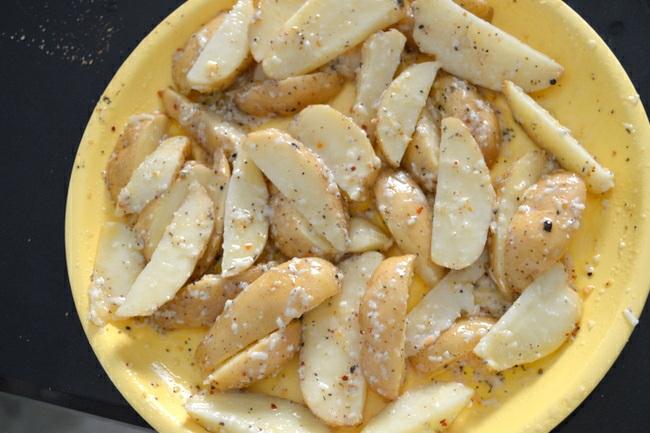 5. Arrange the potato wedges on the prepared baking tray with the skin side facing down. If you have left over seasoning-oil mixture, spread them over each of the slices. Bake them in the pre-heated oven for 25 to 35 minutes at 200 degree C, until golden. Bake for 10 more minutes longer if you want them crispy.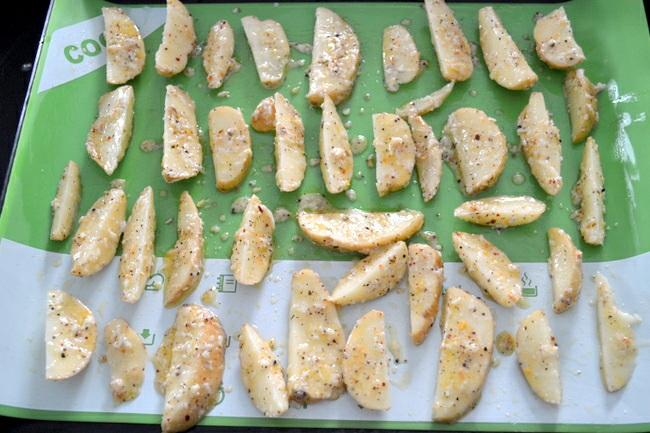 6. Cool on wire rack. I mean that is just a formality . Keep your serving plates ready even before the wedges are baked, with the dips and don't bother if its going to be too hot. Grab them, dip and munch. Feel proud first and then you are ready to serve!!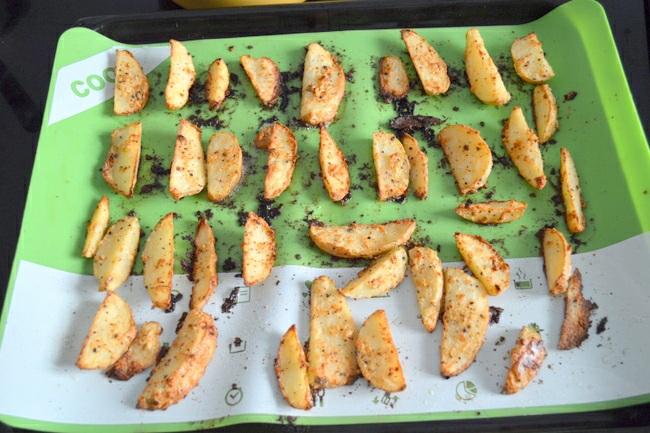 They are best eaten hot/warm once after they are baked. You might toss them with the seasoning and oil and keep ready refrigerated until needed to be served. But still you need to give it the baking time. You can alternately fry them and get sinfully indulgent. But these were honestly too good, for a junk freak like me, I really freaked out when I tasted the first wedge and they were unbeatably the best snack that I have made in the recent past.
Here is the second wedge for you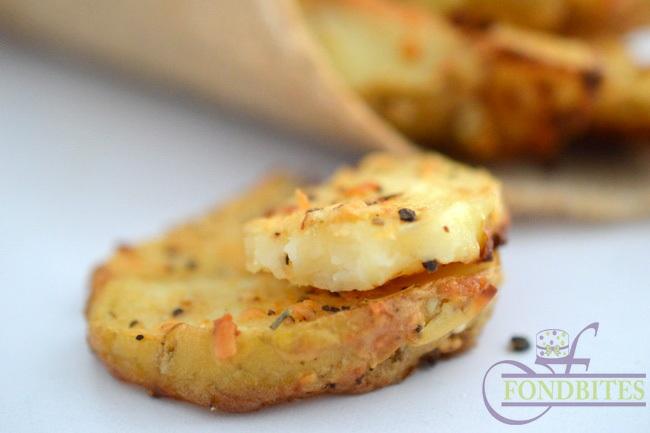 Can you see how juicy had it become ? Is it enough or you still need something else to tempt you high ?!? I bet you got no more reason to wait !!