Bake Along #63 – Queen of Puddings
February 29, 2020
2021-09-04 18:07
Bake Along #63 – Queen of Puddings
Bake Along #63 – Queen of Puddings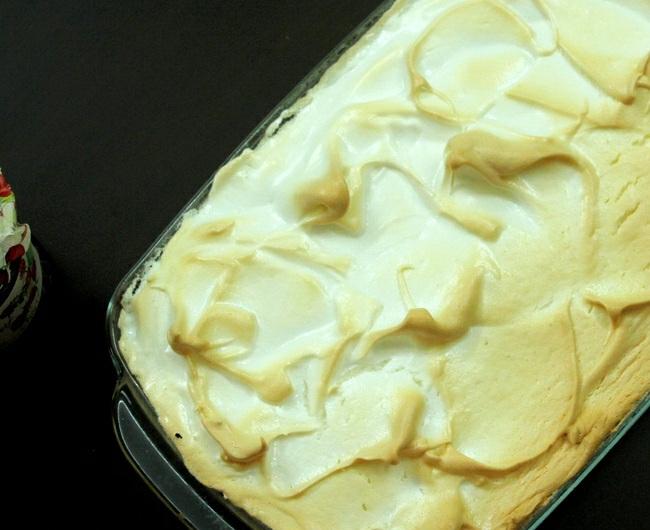 I was dreaming all about some heavenly vegetable pizza in shape of hearts Almost a week and I was dreaming about it, with half wheat and half all-purpose flour. But there are quite unfortunate times when things does not fall in place like the way we wanted. And if quite a few of you might be knowing how I take things in stride, you will also know how I would have considered this week one the best of all the weeks that we have come past our journey
I would never have attempted this gorgeous pudding. Forever no, considering the fact that there are 3 different layers of scrumptious-ness and definitely yes for the fact that it has quite a bit of work. With not even a days notice, with not a single thought of hesitance, given just a couple minutes to respond if this was even possible, Niveditha Mani willingly accepted and came up with this beautiful dessert.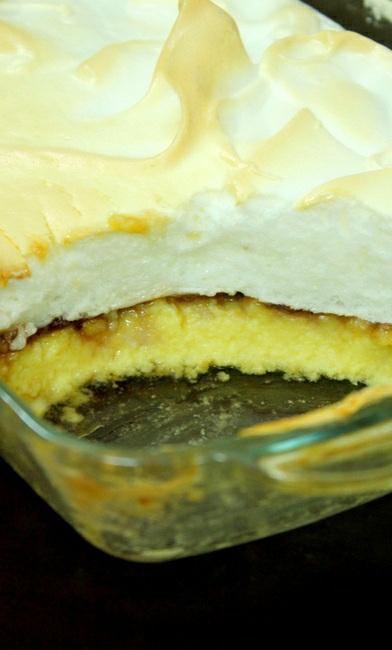 It is always the instinct that tells us what makes us happy to bake on a particular day, when it is also a choice of our own. When Niv bubbled with so much enthusiasm, I thought it is unfair to ask her make heart shaped pizza . And so much as you can see, there is lot of love that she has showered into this dish and as much as she has liked doing it for us with such details, you will also enjoy making this for dessert. I wish I make this very soon and devour this sinful queen of puddings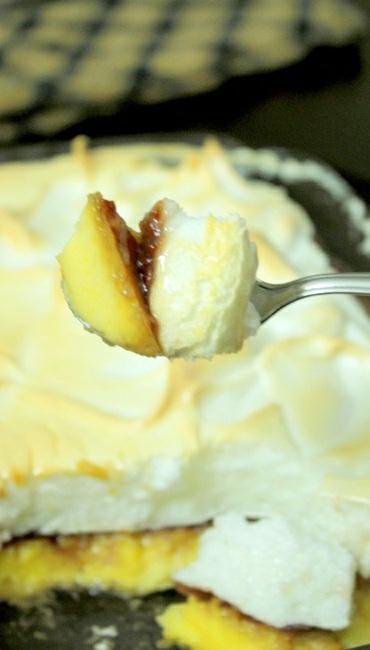 Niveditha Mani who owns Pink Oven is native of Ooty and lives in Coimbatore. Always charming and cheerful, Niv is a student who has her UG in B.Tech Biotechnology graduated from TNAU and now is presently doing her final MBA, Marketing at PSG, Coimbatore. Her baby, Pink Oven is almost an year old now and all she makes is really flavourful cakes and she has quite a lot of traditional recipes passed on to her.
With so much flavour in her bakes, what really surprises me everytime is the aesthetic look of the cakes she designs and her hands are very arty crafty that she puts in lot of clarity and hardwork in every single cake or for that matter anything that she sells out of Pink Oven.
Over to Niv for this delicious treat that she has in store for us
Adapted from Delicious Magazine – Wicked Desserts Queen of Puddings is a traditional British dessert which essentially has three components – A lemon flavoured custard base, a layer of jam and a crisp meringue topping. This soulful and comforting classic is perfect for Sunday brunch or as a warm dessert on a winter night
Ingredients:-
Unsalted butter, softened –50 g (plus extra for greasing)
Caster sugar – 100 g + 25 g
Lemon zest – 1 Tbsp
Milk – 600 ml
Vanilla –1/2 tsp
Fresh white breadcrumbs* – 150 g
Eggs, separated – 4 nos + 1 egg white
Raspberry jam – 4 – 6 Tbsp
MAKING FRESH WHITE BREAD CRUMBS
Take large slices of white bread and cut the sides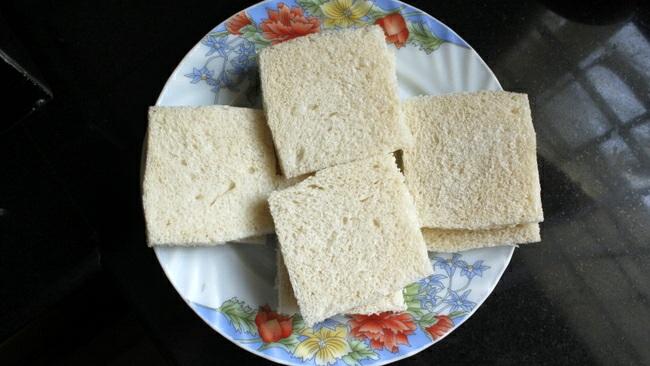 Now pack these slices in a zip lock cover/ a food cover
Freeze this for an hour and Cut each slice into small pieces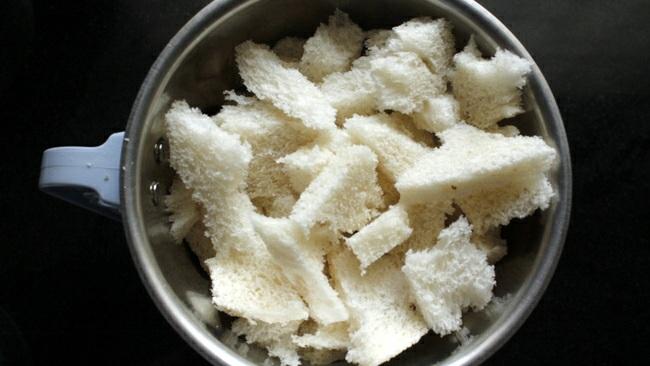 Grind in a mixer/ a food processor.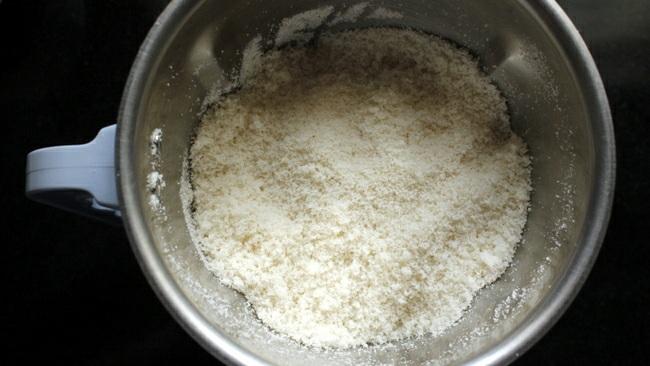 Voila! Fresh white bread crumbs ready!
Method:
Measure and keep all your ingredients ready.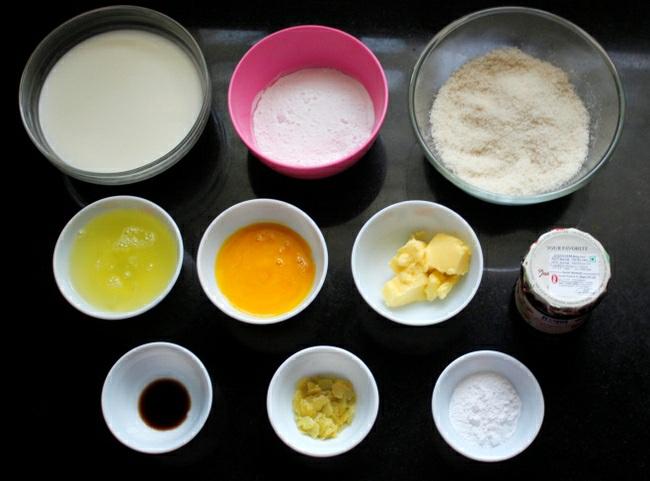 Preheat oven to 180°C. Butter a 1 litre oven proof dish.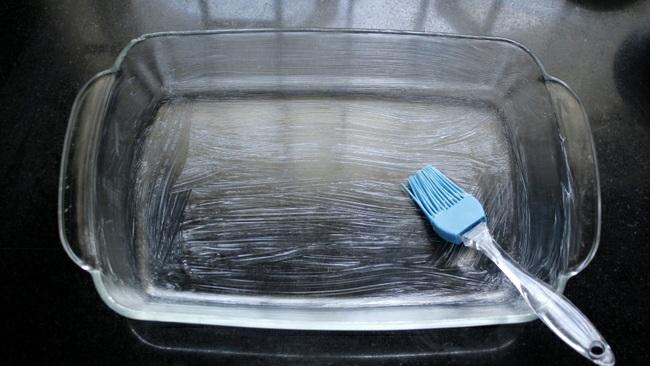 Combine vanilla, egg yolks and set aside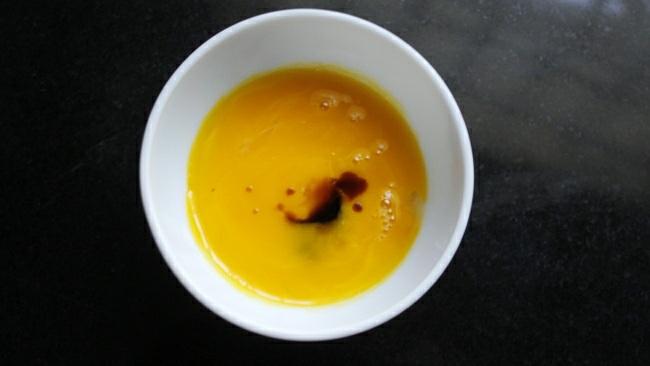 In a thick bottomed pan, bring the butter, 25g of sugar, lemon zest, milk and a pinch of salt to a gentle simmer.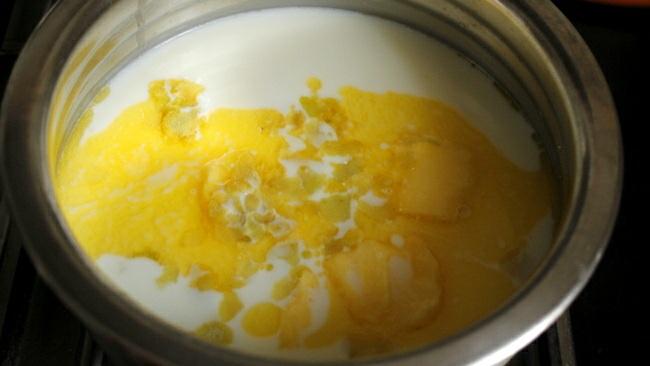 Let it start to get bubbles on the sides and the butter melts completely. Immediately remove from heat. Do not let it boil. Strain the mixture to remove lemon zest. This is very important especially if your lemon zest isn't finely grated. If yours is finely grated, you could just skip this step.
Add the breadcrumbs and keep stirring gently for 10-15 minutes. The mixture will thicken. Before proceeding to the next step, make sure the mixture is warm and not hot.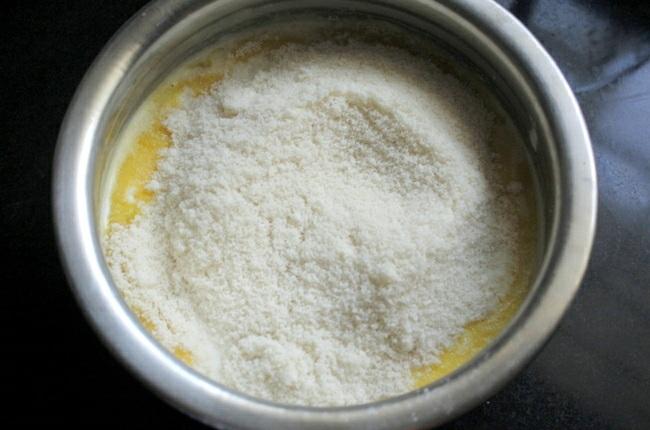 Add the egg yolk-vanilla mixture and keep stirring until the egg yolk mixture is well incorporated.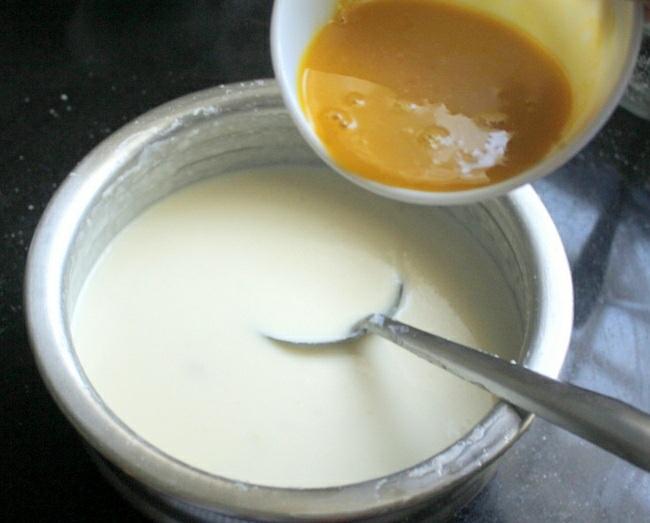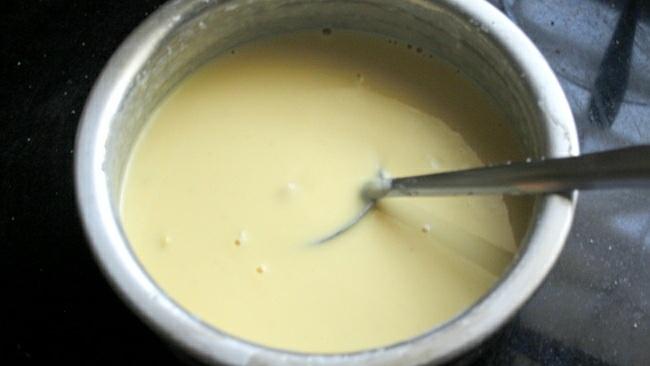 Pour this into the buttered pan and bake for 15 minutes or until just set. Cool on wire rack.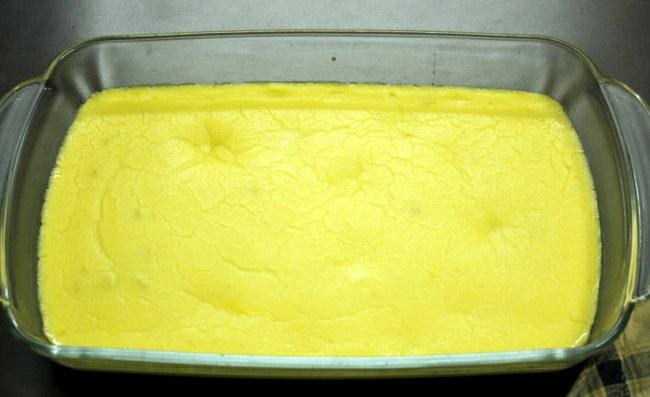 Heat the preserve/jam in a small pan until runny. Be very careful not to burn it.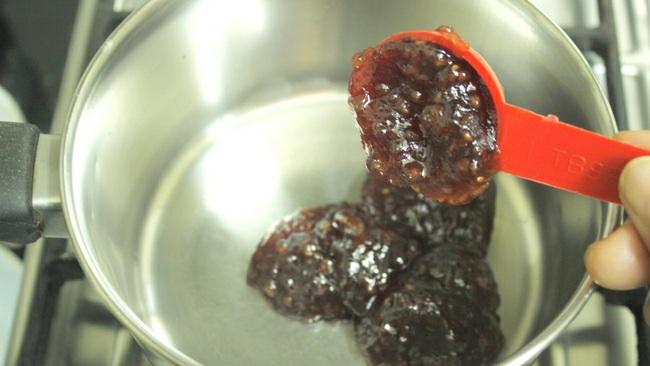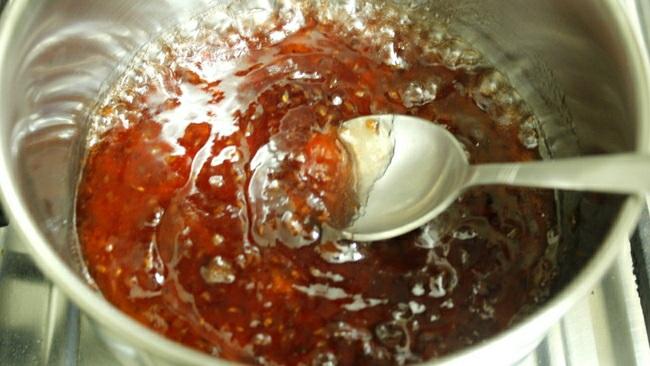 Spread this jam gently on top of the baked mixture. Again, be very gentle or you might break the surface. Use the back of a spoon for this.
In a large pan fill water till half and bring it to boil. Now put the remaining sugar and egg whites in another bowl and hold this over the pan of simmering water. Whisk gently until the sugar has dissolved and the mixture is lukewarm. This step is a breeze if you have a Kitchenaid with water jacket!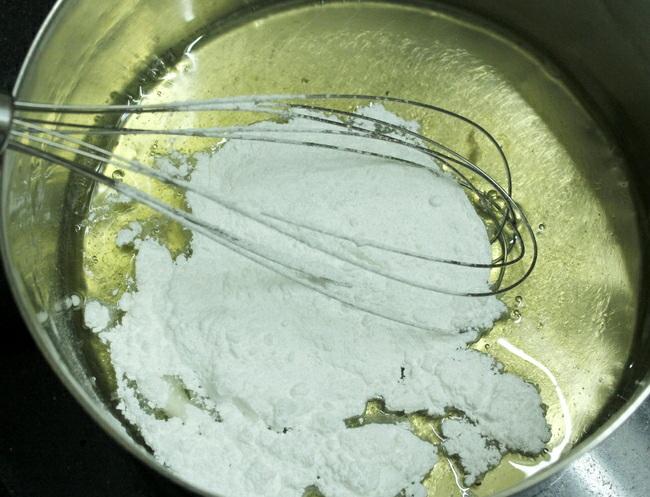 Now using an electric beater, beat till the whites have formed soft peaks. (You could do this using a balloon whisk as well!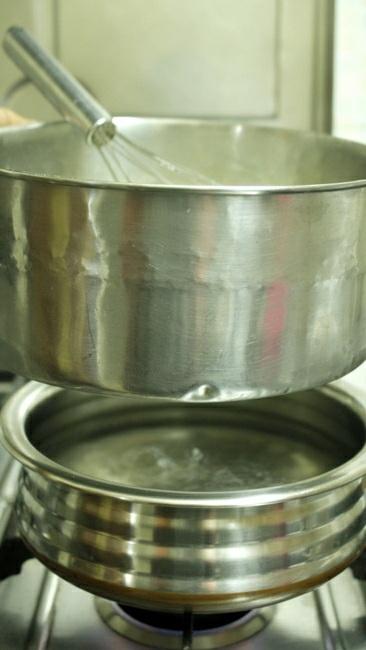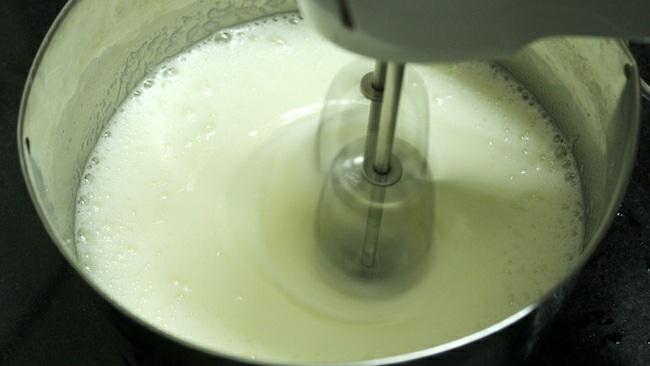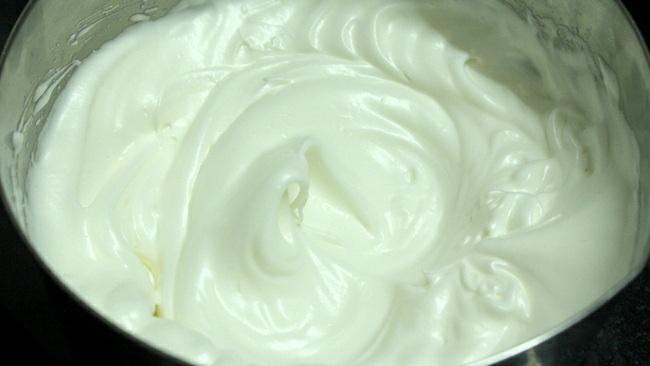 Spread this over the raspberry jam layer and make swirls with the spatula.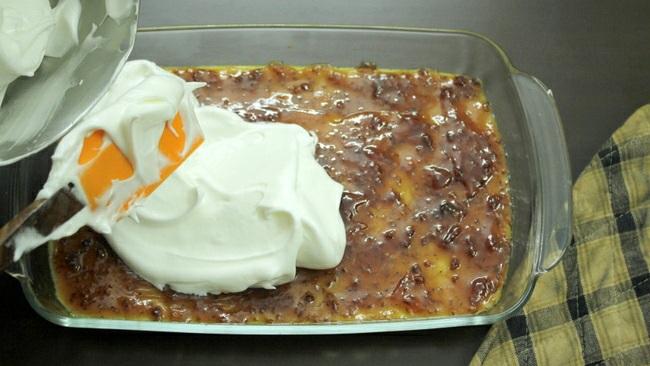 Bake in a preheated oven for 10 minutes or until surface becomes lightly browned and crisp. Remove from the oven and let it cool for a while.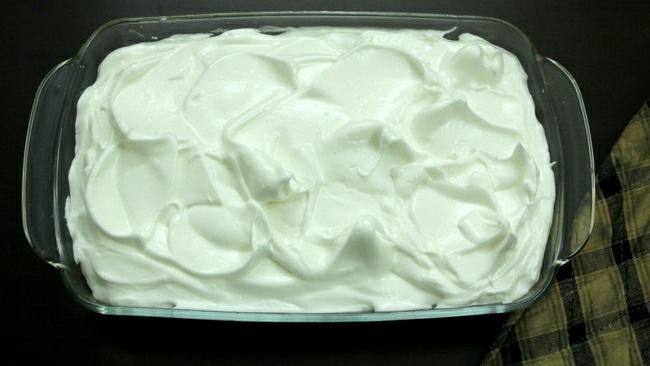 Scoop out and serve warm. I managed to cut a neat slice, just for the pic hey!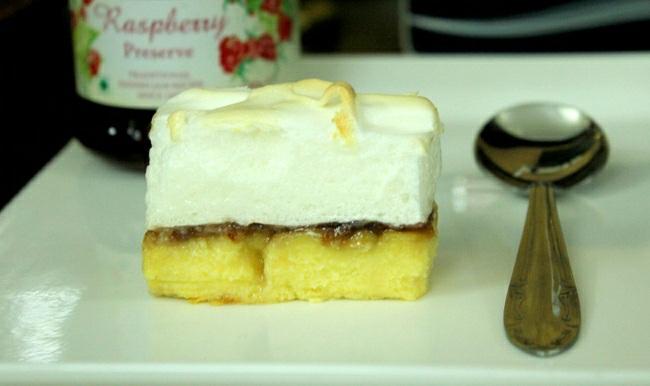 Hats off to you Niv. And lots and lots of love from me and from the entire family of Bake Along!! You have just stolen my heart and am sure you will the hearts of so many others in the many years to come.
This has been baked for Fondbites, Bake Along, a group of enthusiastic bakers, bake one recipe every week along with me. To join the group, send a join request in the facebook group and I will add you to the group.
Recipes of previous Bake Along can be viewed here
Members – Once after you finish baking, post the link of your
finished picture below using the linky tool.