Bake Along #64 – Potato Buns
February 29, 2020
2021-09-04 18:07
Bake Along #64 – Potato Buns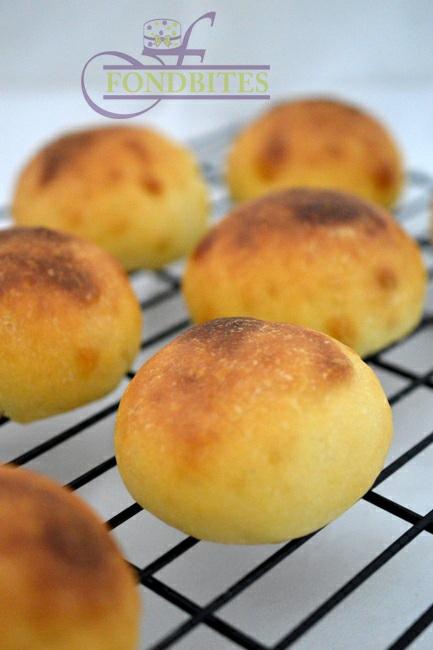 Sometimes it feels great to have a neutral flavour and then it is upto us to decide to pair it up with savory or something sweet or even just a warm glass of milk or a slash of butter. Something to get things better and so I was under the research what can be done to get pillowy soft buns. There were quite a lot of suggestions and I decided to pick potatoes.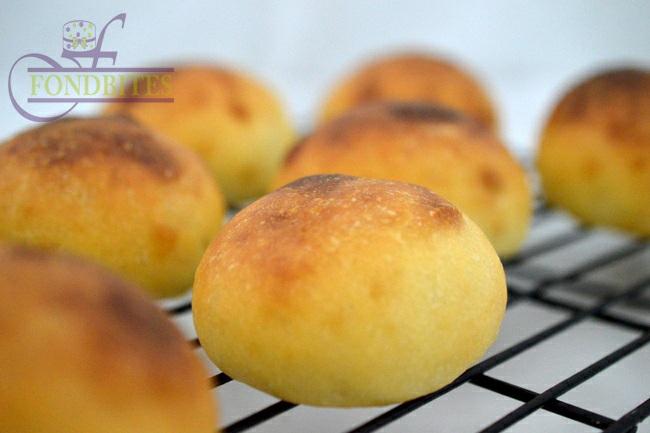 I am always skeptical about my breads and so I do not have a routine of making breads for my family and kids. But I have a whole bunch of friends who bake their own breads and pack their kids snack boxes. I always wished to get into that routine. Sooner or later I will be doing that. Meanwhile one of my friends who bakes breads and dinner rolls over and over again, popped over to meet me couple of days back and left a hint behind that she adds gluten to all her yeast baking.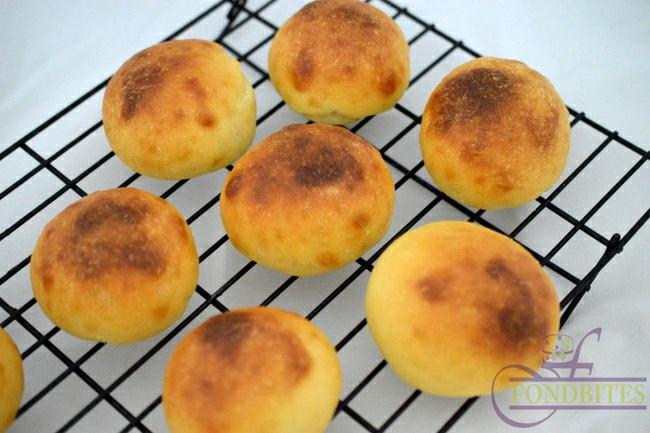 With no other doubts, I just decided to use up an unopened pack of gluten that I had purchased a while ago. And as always I was like a kid waiting to know the result of what potatoes and gluten would do to the buns and the results were absolutely lovely
Ingredients:-
Recipe inspired from: Sailusfood
All-purpose flour – 4 cups
Gluten – 3 tablespoons
Instant yeast – 2 1/2 teaspoons
Sugar – 3 tablespoons
Salt – 1 teaspoon
Milk – 1 1/4 cup, Lukewarm
Butter – 1/4 cup
Boiled & Mashed potato – 1/2 cup
Egg – 1 beaten
Milk/ Egg – for milk/egg wash
Oil – 2 tablespoons, for basting
Method:
1. Add 2 cups of flour, gluten, sugar, salt and yeast in the bowl of your electric mixer. Using dough hook start mixing until all the dry ingredients combine together.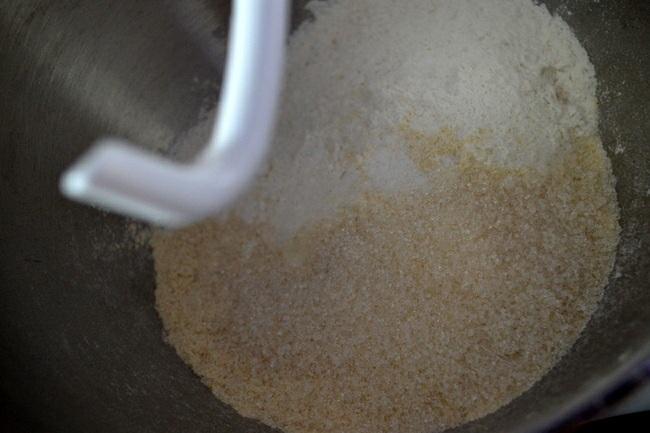 2. Add the milk slowly while beating on slow speed. Beat for about couple of minutes until the dry mixture combines well with milk. ( Temperature of your milk is very important. If it is not hot enough yeast would not react at all and if it is too hot, your yeast will be killed. Always remember the home way of testing the temperature of the liquid is to dip your index finger into the milk/water and count till 5 and if the 5th count is the maximum heat that you could tolerate, then its the right temperature.)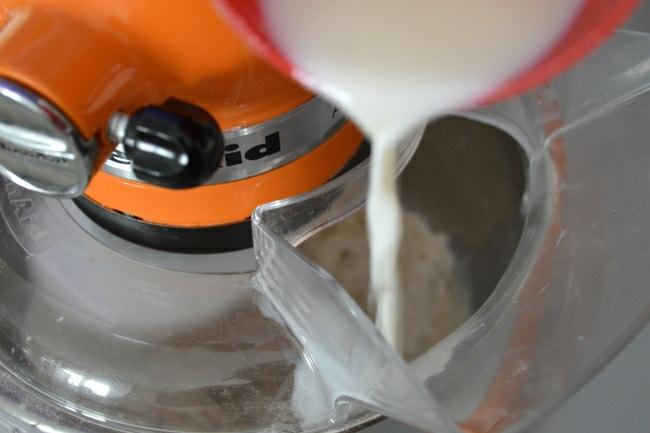 ( I definitely did not intend to focus the KA, but it was my 5th attempt with pouring milk using my right hand and holding the camera and clicking using my left hand and the milk got over with all my attempts and all the 5 shots the milk never came in focus )
3. Add butter and beat again until butter combines with the dough.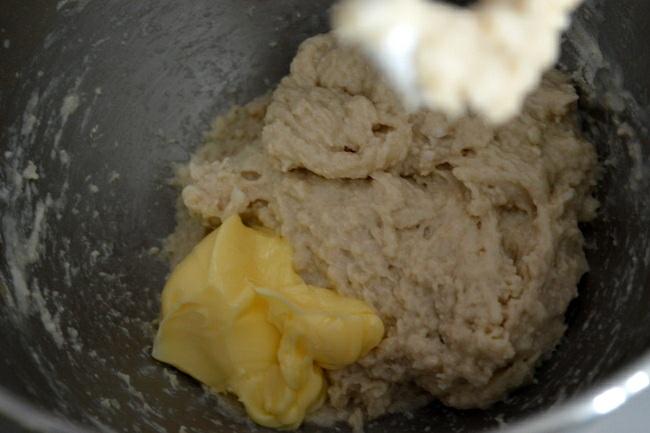 4. Now add mashed potato and lightly beaten egg and start beating on medium speed until the mixture combines together.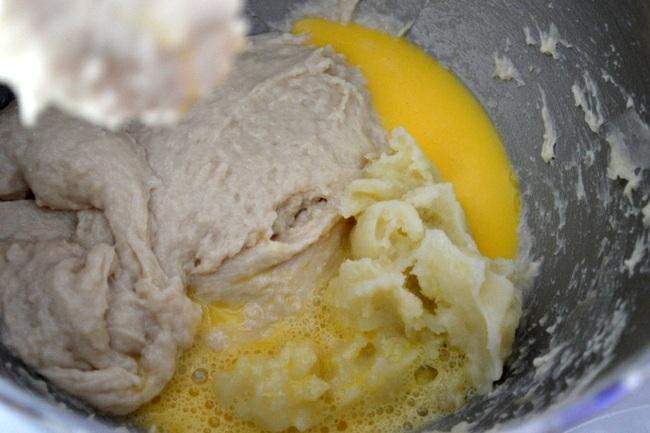 5. Now add the remaining flour and start beating on slow speed first and then increase speed to medium. Slowly increase the speed to medium high and beat for about 5 to 7 minutes until the dough becomes shiny and smooth. If the dough is tough add a tablespoon of milk and continue beating.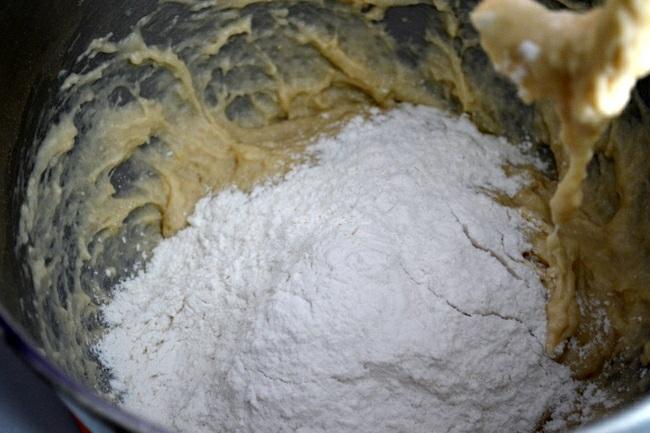 6. There you go! Look at that beauty . If you do not have a beater with dough hook, you can knead using your hands. Knead for about 10 minutes on your counter top using pull, stretch and fold back action on your dough until the dough is smooth and shiny. It works equally great.
7. Oil or butter your bowl and scrape the dough and coat all sides of the dough with oil.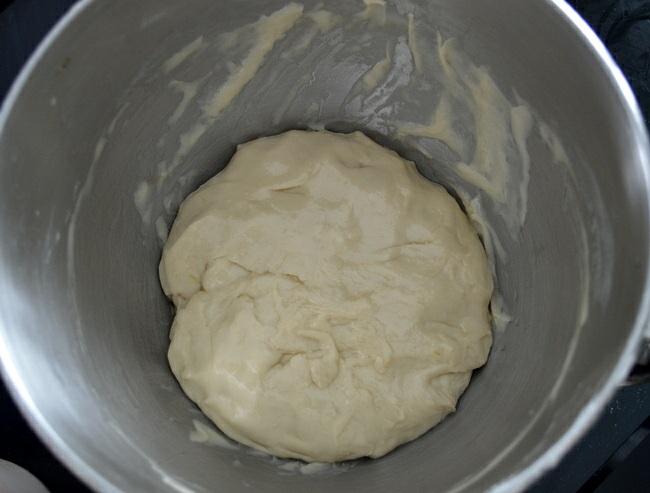 8. Cover the bowl with a damp cloth and leave in a warm place for about 2 hours until the dough is double in volume.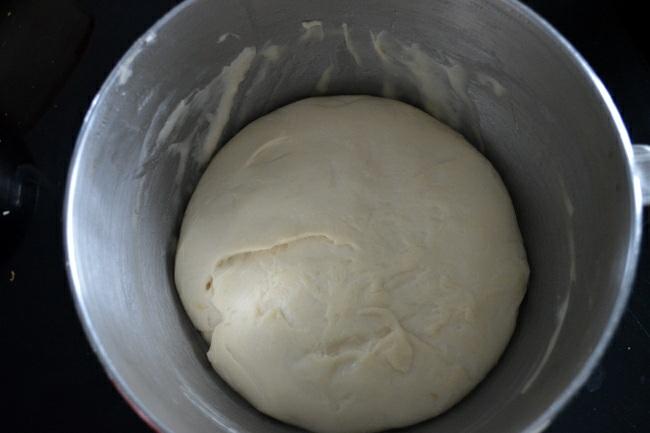 9. Punch down your dough to release the air. Scrape the dough on to your counter top/silicon mat. Knead a little. Divide the dough into 12 equal parts.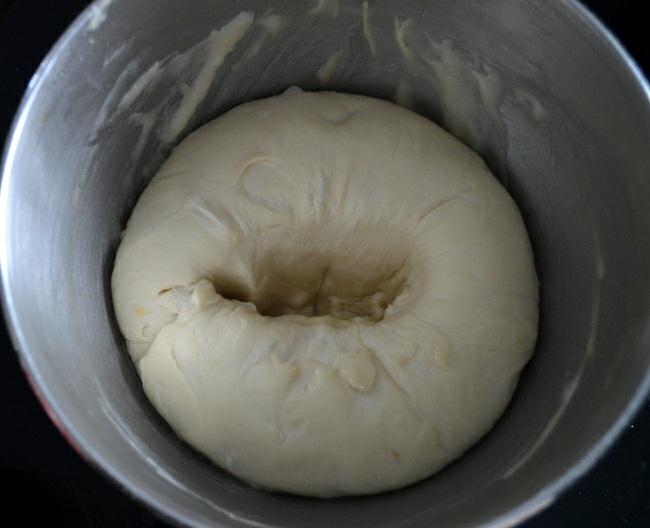 10. Roll each dough into a ball. To each portion of dough, stretch from one end on all sides and pull the dough to the bottom side, so the upper side of the dough is smooth and shiny. Now place the ball on your counter top and hold it gently between your palm and 5 fingers. Your thumb on the left side and all the other 4 fingers on the right side of the ball. Without putting pressure rotate your hand and that the ball also rotates inside, such that the dough forms a ball. Do not put pressure on the dough while making the balls.
Let prove for another 30 minutes until the buns increase in volume a bit. Brush the top of the buns using beaten eggs or milk very gently.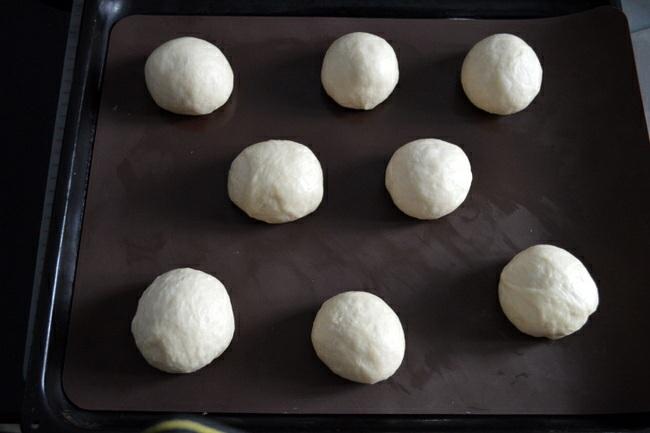 12. Bake in the pre-heated oven at 200 degree C for 20 minutes until the top of the buns are golden brown.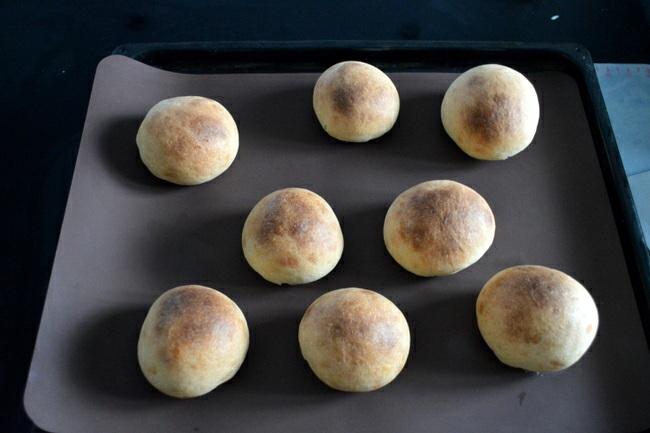 13. Remove from oven and place on wire rack. While the buns are still hot, brush the top with oil. This will soften the crust of your buns. Let it cool down completely and absorb the oil.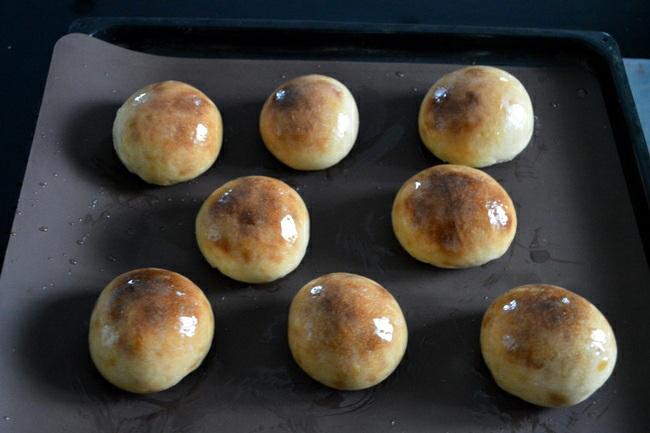 They are now ready to be served. I just loved them plain. They had a subtle flavour of sweetness. Potatoes and gluten definitely added to the texture of the buns. I would prefer to just have with a simple tomato sauce as an evening snack. They could also be cut horizontally with some butter and jam. To make it all the more interesting, the buns could be filled with any filling of choice.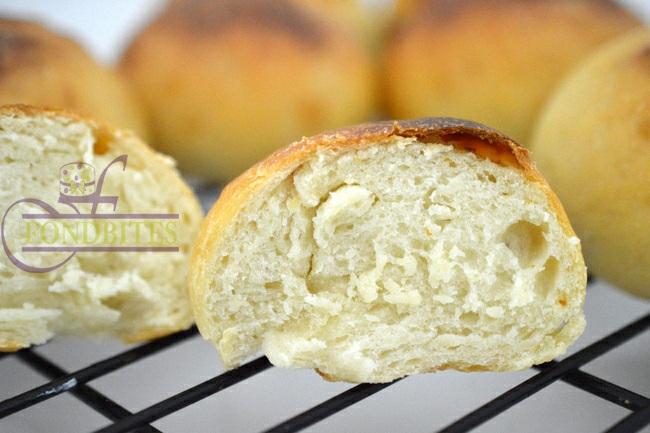 This has been baked for Fondbites, Bake Along, a group of enthusiastic bakers, bake one recipe every week along with me. To join the group, send a join request in the facebook group and I will add you to the group.
Recipes of previous Bake Along can be viewed here
Members – Once after you finish baking, post the link of your
finished picture below using the linky tool.