Bake Along #130 – Bread Pizza Rolls
March 4, 2020
2021-09-04 17:21
Bake Along #130 – Bread Pizza Rolls
Bake Along #130 – Bread Pizza Rolls
Few days, you may be lazing out ( well, most of the days ). So what can you do if you need a quick fix for a snack and you also have some left over bread slices that you want to use it up. Or say, you have some guests suddenly pop up and you want to serve something in a matter of 10 minutes. And it is also fun to get your guests talking to you, as you put things together, may be in front of them and pull out some hot snack out of your oven, to serve it over a hot cup of tea. Sounds delicious doesn't it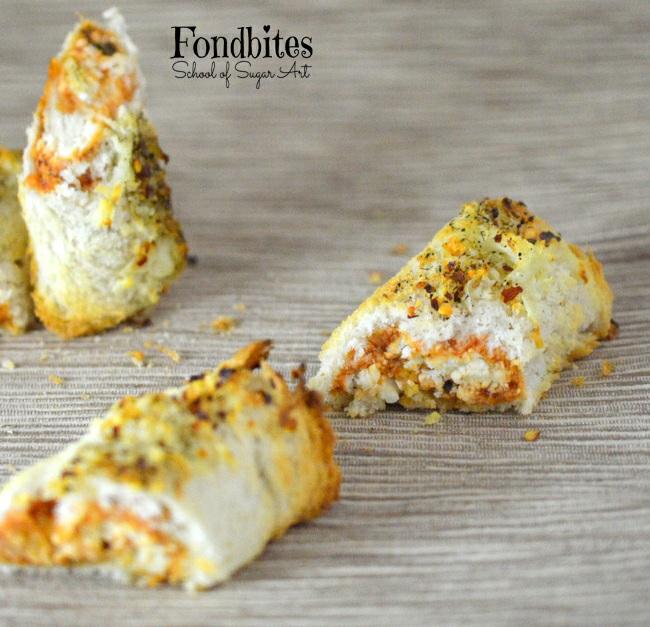 For the perfect lazy me, I have used a really yummy ready pizza sauce. You can make your own to keep it elaborate. Also add any pizza topping of your choice. Cooked/grilled chicken ( what comes to my mind first, when I think of a pizza topping, well !!), jalapenos, olives, mushrooms, onions, bell peppers and all that you can think of. Cover them up with grated cheeses of choice, a mix of cheddar and mozzarella. I have found those pizza cheese bars, which already has the right mix of cheddar and mozzarella, so how lazy does it sound
Bread slices – 2
Marinara sauce/Pizza sauce – 1/4 cup
Cheddar cheese – 1/4 cup
Mozzarella cheese – 1/4 cup
Toppings of choice
Mixed spices – 1 tablespoon
Method:
1. Preheat oven to 200 degree C. Line up a baking tray with butter paper/silicon mat. Cut the edges of the bread slices and roll them out using a rolling pin, to a reasonably thin slice. Do not press it hard and break them.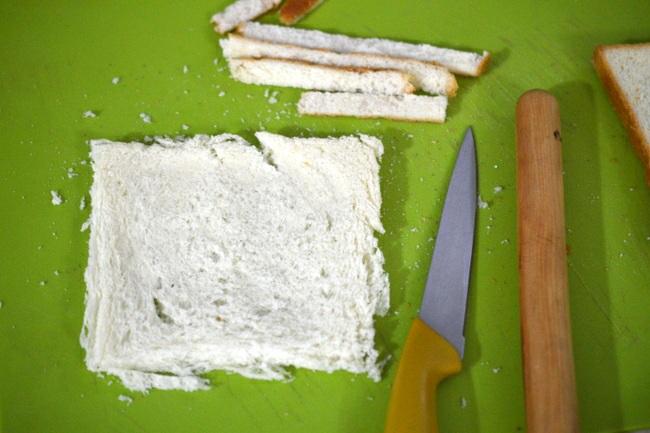 2. Spread out the marinara sauce over the thinned out bread slices.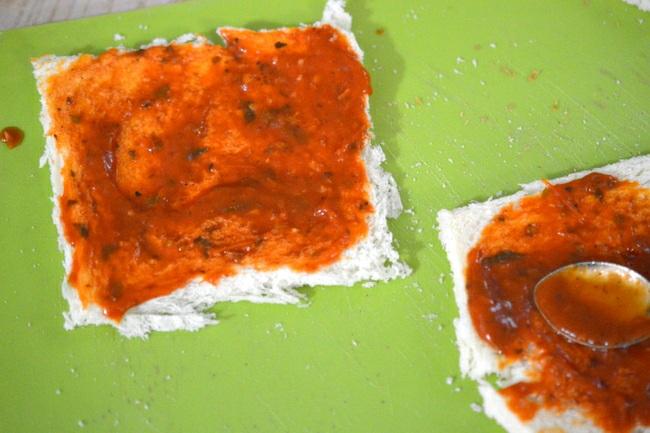 3. Add toppings if using on top and then top it with the grated cheese. You can also add spices here.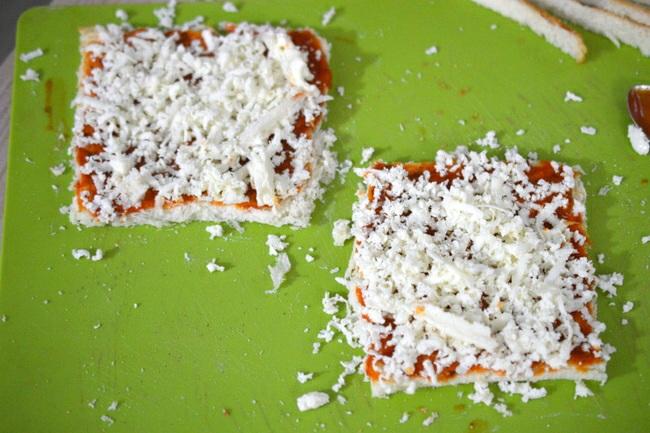 4. Roll it out gently, by retaining all the filling in its place.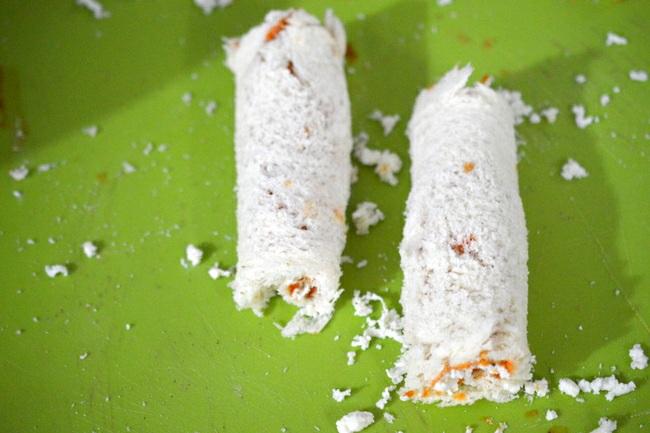 5. Transfer the rolls onto the prepared baking tray. Add some grated cheese on top of the rolls and also sprinkle over the spices. Bake in the pre-heated oven at 200 degree C for 10 minutes or until the top of the rolls have turned golden brown.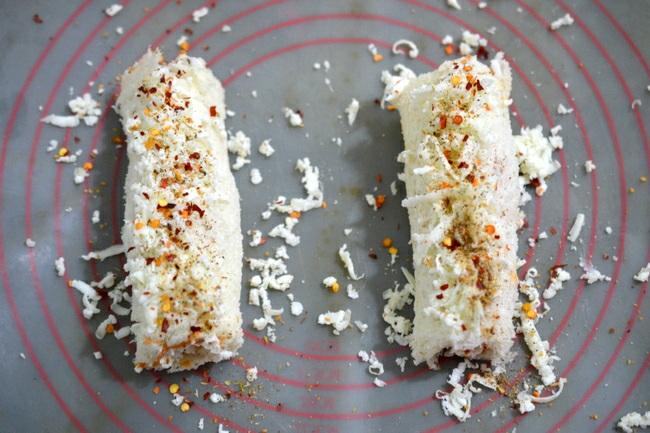 6. Let cool on wire rack to just warm enough to consume.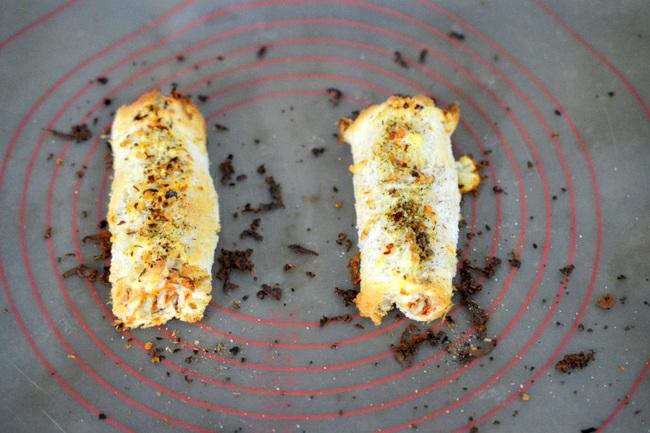 Serve warm/hot with dips of choice or a simple sauce or they are good by themselves too.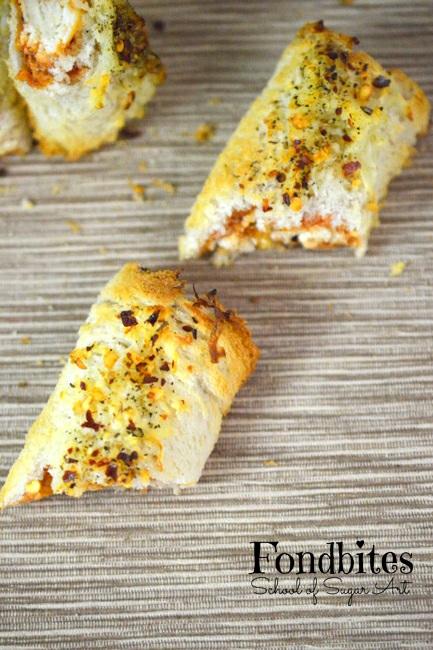 Cheers to all the lazy lousy days