Bake Along #131 – Brookies
March 4, 2020
2021-09-04 17:21
Bake Along #131 – Brookies
Bake Along #131 – Brookies
Love for brownies and I was hunting to chance upon another brilliant brownie recipe. Though I am all happy with the brownies that I make and there can't be anything better than that , So how do we twist it and also satiate the hunt for yet another best brownie. Brookies come to the rescue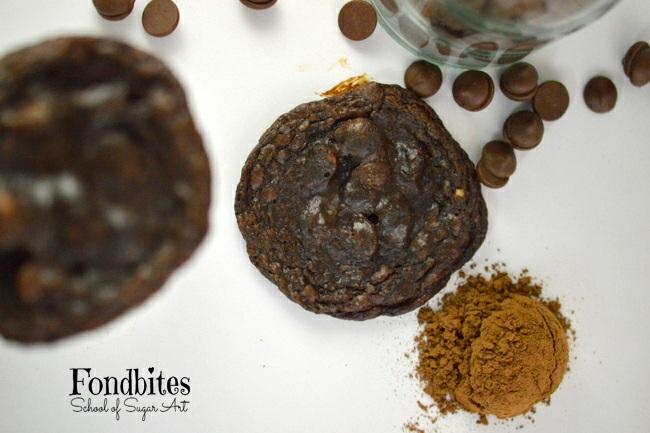 Most delicious brownie and a sensational cookie that you can call it. The edges are just soft yet have a mild crunch to call it a cookie and it gets soft and fudgy as you get inside to the middle of the brookie.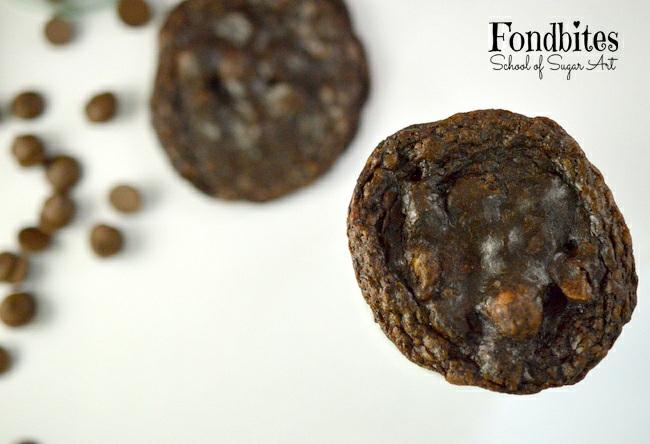 The quality of the cocoa powder speaks over the flavor. Addition of the best quality chocolate chips and nuts add to it. I have used a locally available cocoa powder which has the best flavor. Callebaut dark chocolate chips and hazelnuts. Just can't get any better.
Recipe Inspiration: ihearteating
Dark chocolate – 320 gms
Butter – 100 gms
Eggs – 3
Granulated sugar – 1 cup
Brown sugar – 1/4 cup
Vanilla extract – 1 tablespoon
Baking powder – 1/2 teaspoon
Salt – 1/2 teaspoon
All-purpose flour – 3/4 cup
Cocoa powder – 1/4 cup
Nuts of choice – 1 cup
Semi-sweet / milk chocolate chips – 1/2 cup
Method:
1. Pre-heat oven to 180 degree C. Line up a baking tray with butter paper/silicon mat. Sift together all-purpose flour and cocoa powder.
2. Add chocolate and butter in a heavy bottomed saucepan. Bring it on medium flame and keep stirring constantly until completely melted.
3. Set aside the chocolate sauce to cool down.
4. Add eggs, granulated sugar, brown sugar, vanilla extract, baking powder, salt in the bowl of your electric beater.
5. Start to beat on medium high speed for 5 minutes until the mixture becomes pale and thick with a ribbon consistency.
6. Add the cooled down chocolate mixture into the batter and beat on medium speed for 1 to 2 minutes until the mixture is combined thoroughly.
7. Add the sifted flour mixture along with the nuts and chocolate chips into the batter and beat on slow speed just until all of them are incorporated. Do not over beat.
8. Transfer the batter into a cling wrap and refrigerate it for 4 hours or over night to firm up.
9. Scoop out just about 1 tablespoon of the firm batter and make balls and place them spaced well apart on the prepared baking tray.
10. Bake them at 180 degree C for 10 minutes just until the brookies are well spread and have firm edge. They will look gooey in the center. Do not over bake. Cool them on wire rack.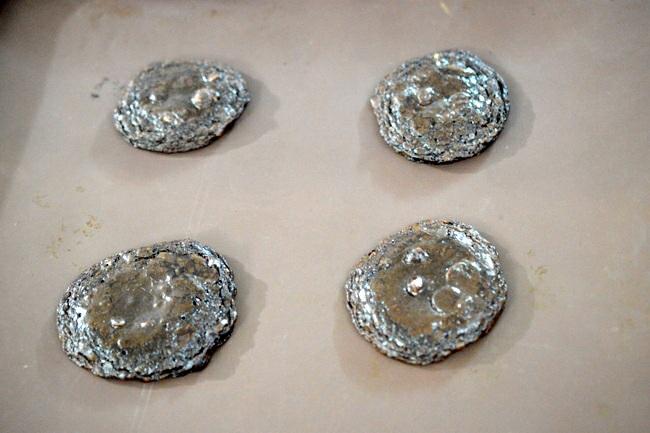 They are ready to be eaten warm, if its easy to handle. They are fragile when they are warm. Use a bench scrapper or a broad offset metal spatula to pick them from the baking tray. Store them in airtight containers. If going to store them stacked, place a layer of butter paper in between. Stores in refrigerator for about a week.