Bake Along #47 – Watalappam ( Coconut Milk Jaggery Pudding)
February 27, 2020
2021-09-04 18:12
Bake Along #47 – Watalappam ( Coconut Milk Jaggery Pudding)
Bake Along #47 – Watalappam ( Coconut Milk Jaggery Pudding)
Festival is just round the corner with so much fun and I have a special week for myself with my family. We have already done Flan for week #25. But I wanted to do something that is very native and this is one of traditional desserts of Sri Lanka.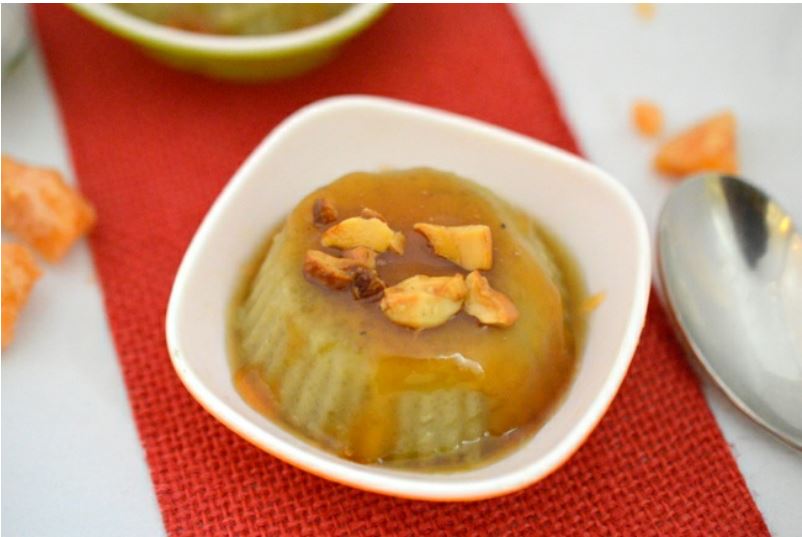 Very simple to make, just that if you haven't steam-baked or steamed a dessert yet, then this process will be fascinating and you will enjoy seeing the fruits of this dessert.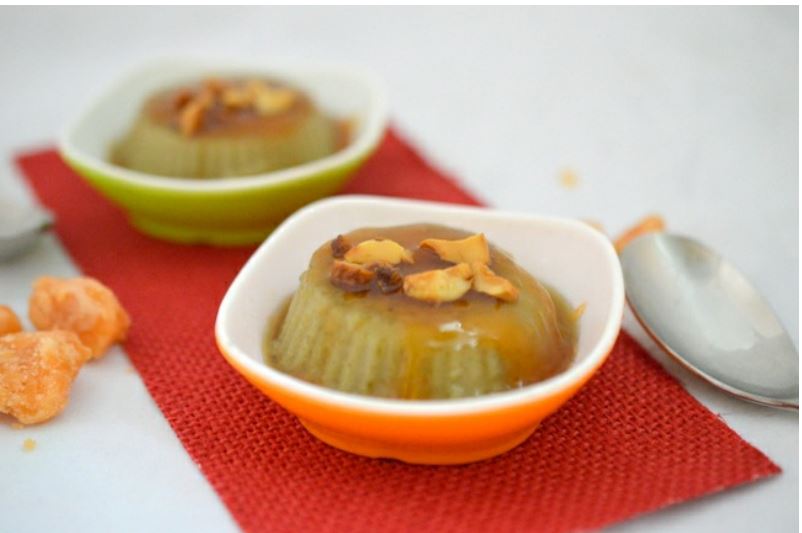 I couldn't get hold of the traditional jaggery that should go into the making of this pudding. It has to be the dark version of jaggery or palm jaggery. That gives you a deeper flavour and the punch. I couldn't excuse myself with the non-availability of the right ingredient, but still my version tasted great and just so perfect.
Try and figure out the right jaggery, the dark version for making this dessert and yes you can play around with spices, I stuck to just cardamom but you can add cinnamon, cloves, pepper, ginger, nutmeg or combinations of these.
Over to the recipe
Ingredients:
Jaggery ( Darker version) – 200 gms, grated or finely chopped
Water – 100 ml
Eggs – 4
Coconut milk – 200 ml
Cardamom – 3 seeds
Cloves/Cinnamon/Pepper/Nutmeg/Dry ginger – as per taste, Optional
Ghee – to grease
Cashews – 7 to 8, roasted in ghee
Method:
1. Pre-heat oven to 150 degree C. Add jaggery and water in a saucepan and bring to boil.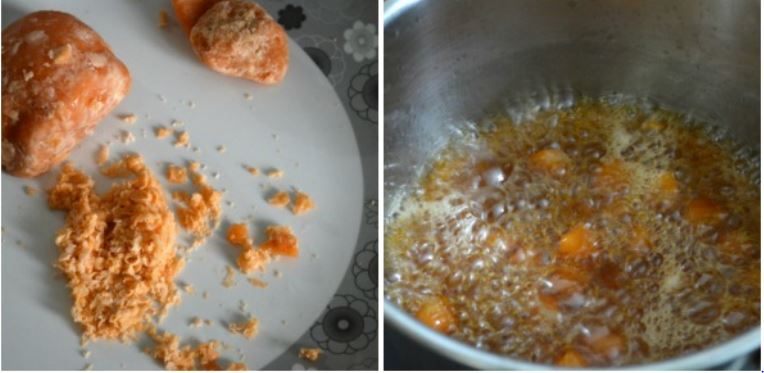 2. Add cardamom and other spices, if adding and let boil again for 2 more minutes and switch off the stove. Let cool down.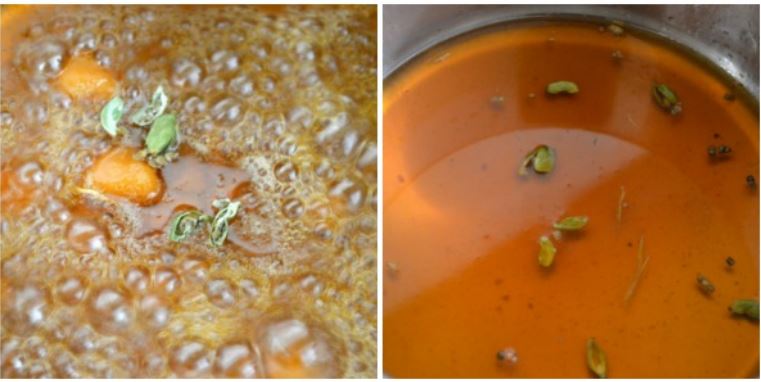 3. Add eggs in your food processor and process for a minute on medium speed.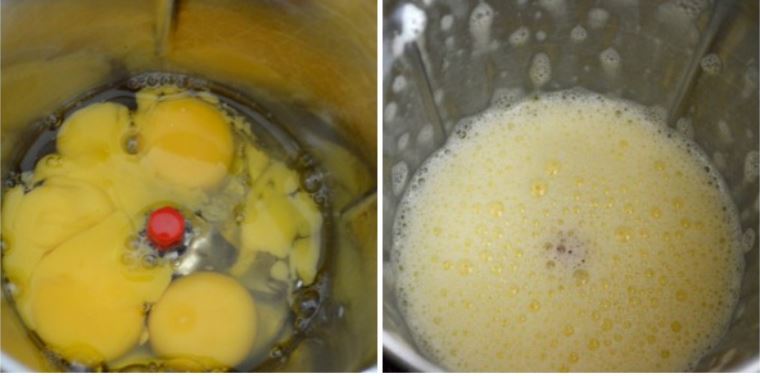 4. Add the jaggery syrup and coconut milk into the food processor and process again for a minute on medium speed.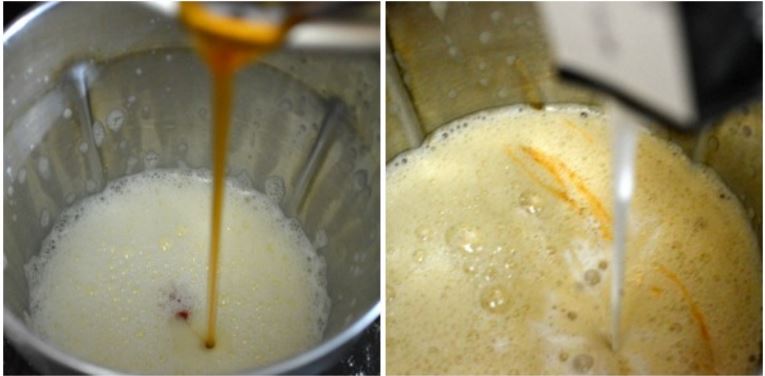 5. It will be a thick foamy liquid. Filter the contents and discard the solid parts of spices.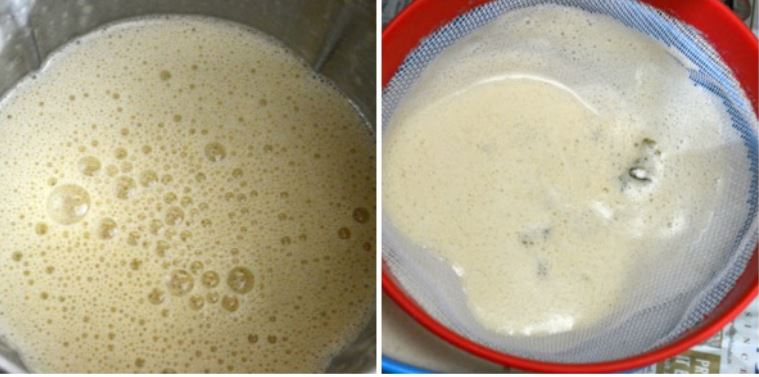 6. Grease individual cupcake pans with ghee. Aluminium, china clay, silicon – anything would work just fine. Pour the liquid mixture into the tins. Arrange them on a big baking tray.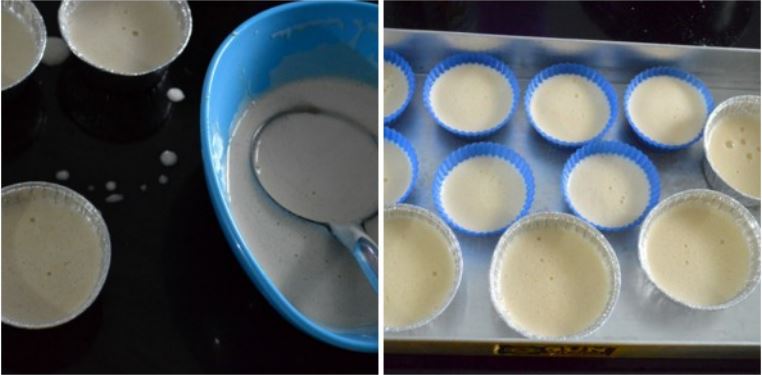 7. Heat up enough water and bring to boil on stove top. Pour the boiling water into the baking tray carefully, so the water wont spill into the individual pans into which the liquid mixture has been poured. You are creating a water bath for the pudding to have a steaming effect while baking in the oven. Do not add more else the pans would swim in the water bath nor little that the water will evaporate before the pudding cooks. Bake in pre-heated oven at 150 degree C for 40 minutes, until the top is golden brown and a knife inserted into the center comes out clean. Cool on wire rack.
You can serve them hot or chilled in refrigerator. You can serve the individual cups directly, or invert them and serve as individual desserts. Before inverting, run a knife around the edge of the pudding to release them with ease.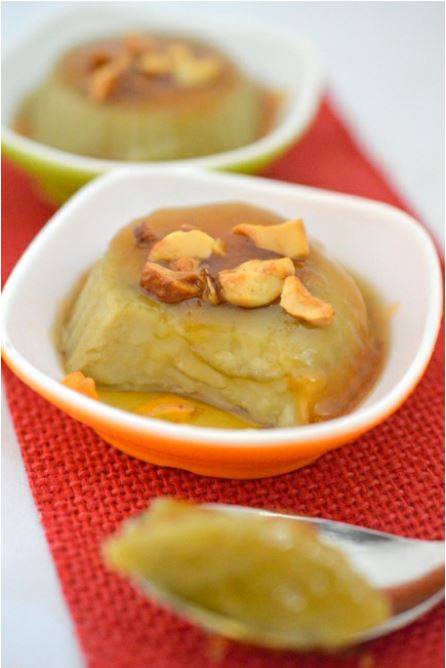 You can also top them with jaggery syrup and some ghee toasted cashews. These are just yum, traditional flavoured pudding – a must try to realize how such easy go ingredients put together with no complicated science behind ends up being an awesome dessert.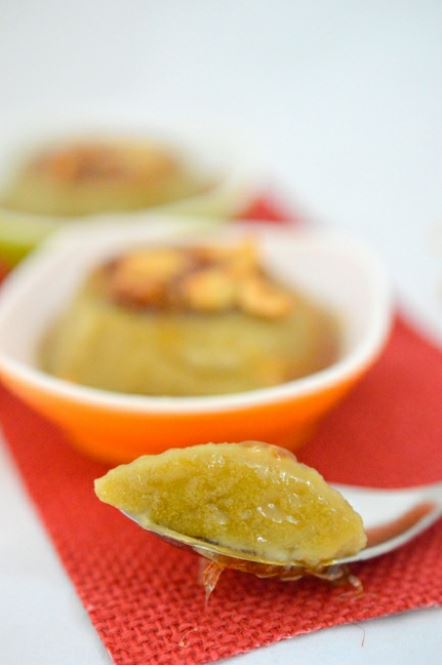 This has been baked for Fondbites, Bake Along, a group of enthusiastic bakers, bake one recipe every week along with me. To join the group, send a join request in the facebook group and I will add you to the group.
Recipes of previous Bake Along can be viewed here
Watalappam – CurryTrail