Bake Along #46 – Pizza Bread Cups
February 27, 2020
2021-09-04 18:12
Bake Along #46 – Pizza Bread Cups
Bake Along #46 – Pizza Bread Cups
These beautiful cups were so long on my mind but then there has to be a perfect time for everything to show up. And that time just came by, that being such a lazy weekend. Had been wanting to try and get started on the pastries section to whip up some nice choux pastry and the thought of multiple components that goes into it, gives myself the energy to think of what is the easiest thing that one can pull off and make everyone happy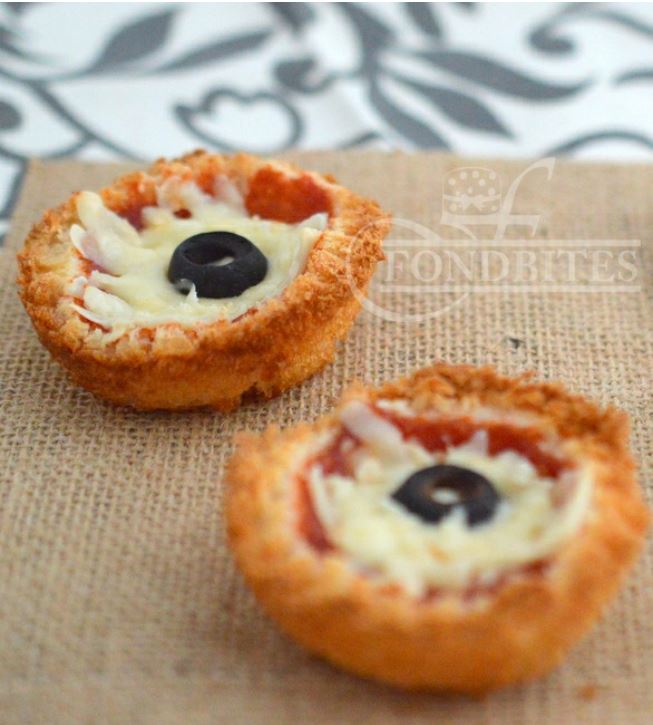 These are crispy, cheesy and just right for evening snack or to be packed for kids school. The whole good thing about this is you can have n number of variations with the fillings. You can even crack in an egg with some seasoning and let it bake. How yum can that be ? and yes any topping of your choice.
With no further delay…
Ingredients:
Bread slices – 6
Pizza sauce – 6 teaspoons, home made or ready to use
Cheese – 60 gms, grated
Topping of choice
Ghee/Butter – 1 tablespoon
Method:
1. Use a round shaped ( I had this flower shape) cutter and cut out a circle from each bread slice.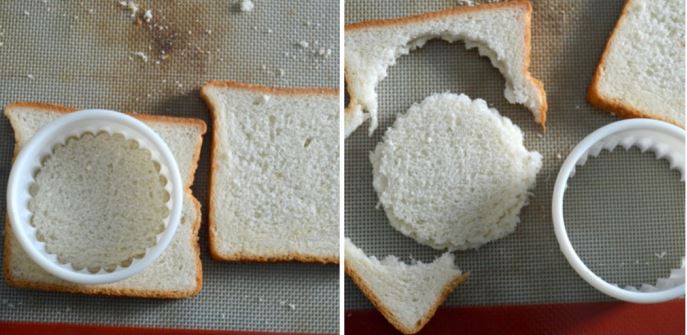 2. Spread out ghee/butter into each cupcake tin. Place the cut out bread into the cups and press gently to form a cup without breaking the center.

3. Spread out a teaspoon of pizza sauce into each cup and sprinkle 10 gms of cheese into each cup. You can add cheese as per your liking.

4. I have topped with olives and you can use any topping of your choice here. Bake in pre-heated oven at 180 degree C for 10 minutes. Cool on wire rack.

Do not wait any further. You can make another batch for photos, eat them right way, let them cool down the oesophagus
This was fun baking for me, after a long time and the less work it got the more merrier it was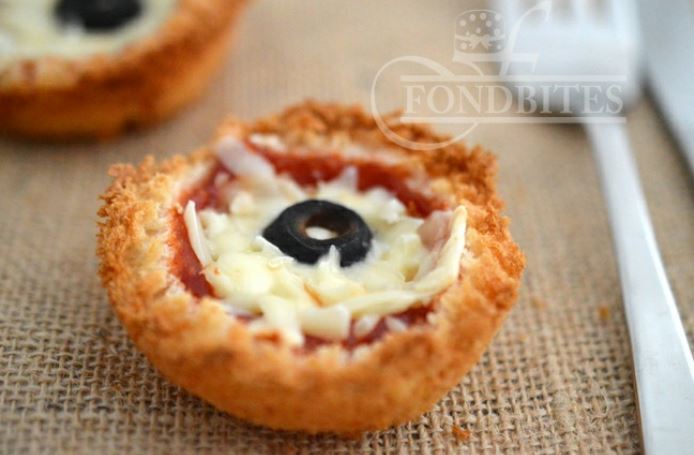 This has been baked for Fondbites, Bake Along, a group of enthusiastic bakers, bake one recipe every week along with me. To join the group, send a join request in the facebook group and I will add you to the group.
Recipes of previous Bake Along can be viewed here
Members – Once after you finish baking, post the link of your
finished picture below using the linky tool.