Bake Along #45 – Cashew Crescent Cookies
February 27, 2020
2021-09-04 18:13
Bake Along #45 – Cashew Crescent Cookies
Bake Along #45 – Cashew Crescent Cookies
That might not be a long story, but just that I tried hard not to disappoint you all. But won't you agree I'm not properly organized and yes lazy and irresponsible ? Well! Yes this time, you would definitely agree! I decided this time its going to be easy and yet very subtle and warming cookies, almost a week back. And I never got up my lazy and baked them off before the weekend I know I'm going out of town. I then decided to bake at my friends house after spending some meaningful time. Did you believe I left my camera back home and realized half the way during my journey ?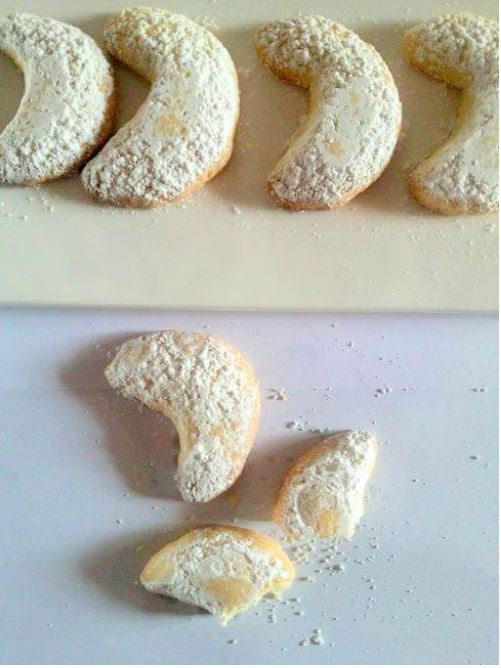 But do you think, that can be a reason to even get a days off or for that matter disappoint any of you. I would dare not!
So you know you got to excuse me for the poor pictures this time which I managed to take using mobile cam and there would be nothing else less than, to this week. So let's just enjoy these warm, soft, melt in the mouth, filled with full of cashew awesomeness and yes this would look like yet another festival. Lets get it in the welcome mode now!!
Ingredients:
Recipe inspired from: Erivum Puliyum
Butter – 100 gms
Caster Sugar – 1/3 cup
Egg – 1 or Milk – 40 ml
All-purpose flour – 1 cup
Cornflour – 3/4 cup
Baking powder – 1/2 teaspoon
Salt – 1/2 teaspoon
Milk powder – 3 tablespoons
Cashews – 60 gms
Granulated sugar – 3 tablespoons
Vanilla extract – 1 teaspoon
Lemon zest – 1 teaspoon ( Optional)
Method:
1. Pre-heat oven to 180 degree C. Process cashews and granulated sugar in your small jar food processor in pulse mode for one second at a time, for about 10 times until the cashew gets powdered and does not leak any oil.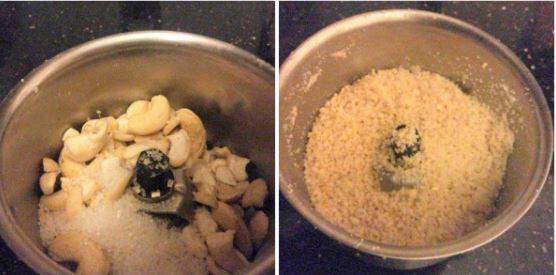 2. Beat butter till light and fluffy. Add the egg and beat until mixed well.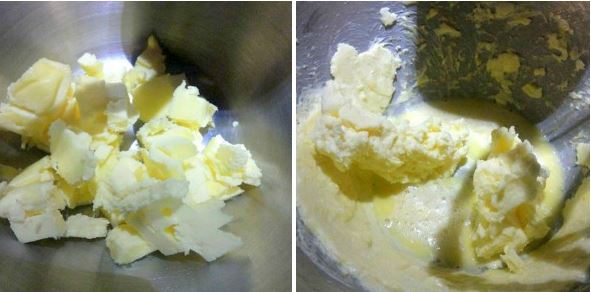 3. Add the caster sugar and beat on medium high speed for about 3 to 5 minutes until light and fluffy.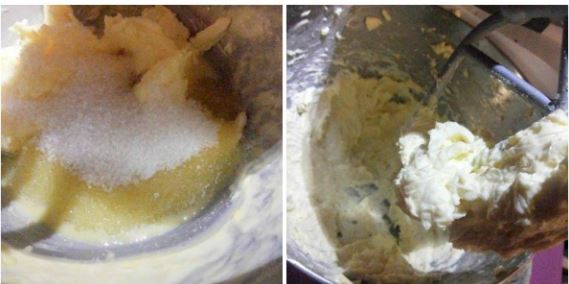 4. Sift together flour, cornflour, salt, baking powder and milk powder together. Whisk together the cashew powder.
5. Add the flour mixture to the butter mixture and beat just until combined. Do not over beat. If dough is too soft, cover with cling wrap and refrigerate until it firms up a bit.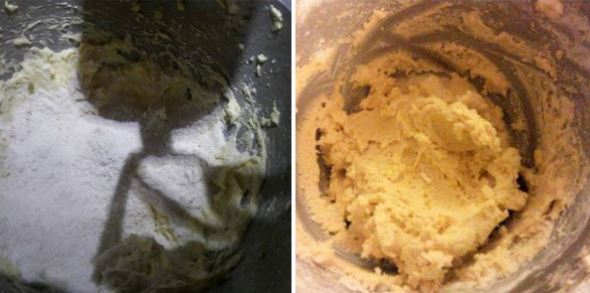 6. Take an inch sized ball of the dough and shape into moon/cashews and lay them on a butter paper lined baking tray. Space them well. Bake in pre-heated oven for about 14 to 16 minutes until the cookies are golden brown over the top. Remove from oven and while hot dust them with icing sugar. Store in airtight containers.

These are soft cookies and are not crispy. You could store them in refrigerators if you like to munch them crispy.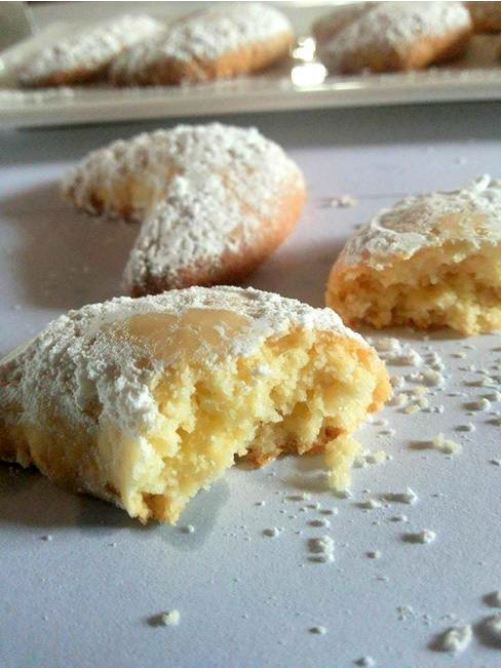 This has been baked for Fondbites, Bake Along, a group of enthusiastic bakers, bake one recipe every week along with me. To join the group, send a join request in the facebook group and I will add you to the group.
Recipes of previous Bake Along can be viewed here
Members – Once after you finish baking, post the link of your
finished picture below using the linky tool.