Bake Along #61 – Red Velvet Cream Cheese Brownies
February 29, 2020
2021-09-04 18:08
Bake Along #61 – Red Velvet Cream Cheese Brownies
Bake Along #61 – Red Velvet Cream Cheese Brownies
And that we are entering the month of Valentines, it sounds exciting to work with red and hearts .Nothing sounds fascinating than the Red Velvet Cream Cheese Brownies and that if you can cut them into wholesome hearts, it can't get any better.
Until I really finished baking and taking out the heart shaped brownies, holding them to really check if this was all for real, I didn't really believe that this was possible. There were quite a lot of doubtful situations throughout the process and like how I trusted my instinct and followed my way towards these beautiful looking heart brownies, you just got to trust me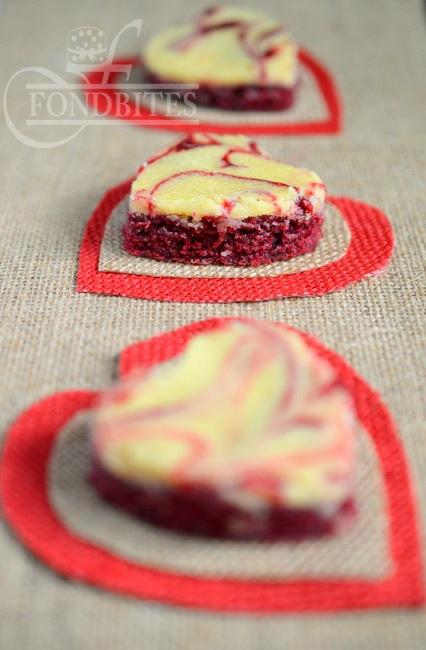 As that you can see, these looked daintily pretty and tastes amazingly yumm beyond our imagination. I first took a bite of the whole combination. They were brilliant. Whole thing was beautifully combined and you feel just one thing. That baker urge to find out why should these two combination always get together so well, I removed the base red velvet brownie separately and tasted it, it was more towards that little cocoa which was added. I again successfully pinched out the top cream cheese part and tasted it separately, it was tangy cream cheese with the right amount of sugar added to it. Now that I took a bite again both of them together. You have to do this test, to really understand why that subtle cocoa flavour blends so much better with the sweet and tangy cream cheese and why when both of them together when tasted, you don't find something really tangy. They are really a match made in heaven. And don't they sound apt for our valentines special bake, where we got to celebrate it with our match made in heaven ?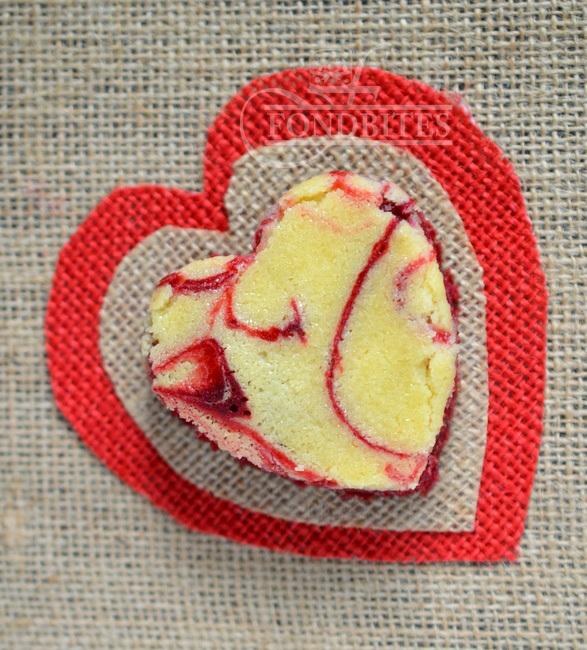 Ingredients:-
Recipe adapted from: Thenovicechefblog
Red Velvet Brownie Layer
All-purpose flour – 3 1/4 cups
Granulated white sugar – 2 1/4 cups
Cocoa powder – 3 tablespoons, sifted
Salt – 1 teaspoon
Baking powder – 1/2 teaspoon
Eggs – 3
Flavorless Vegetable/cooking oil – 1 cup
Milk – 4 tablespoons, divided,
Vanilla extract – 1 tablespoon
Red food colouring – 1 tablespoon
White vinegar – 2 teaspoons
Cream cheese layer
Cream cheese – 360 gms
Granulated white sugar – 3/4 cup
Eggs – 2
Vanilla extract – 2 teaspoons
Method:
1. Pre-heat oven to 180 degree C. Line up your baking tray with silicon mat/butter paper and grease with oil.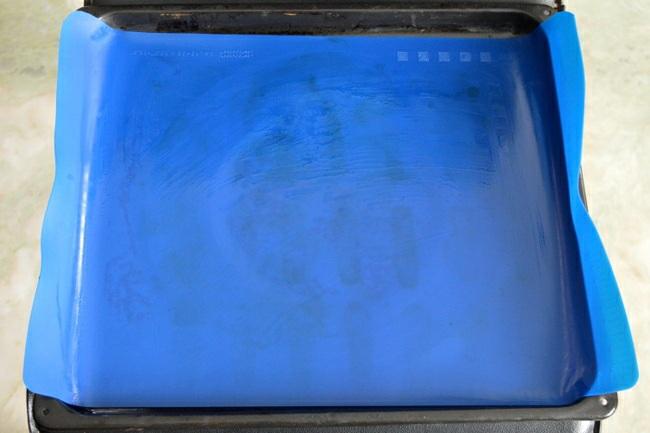 2. Sift together flour, cocoa powder, sugar, salt and baking powder. Make a well in the center. Keep aside.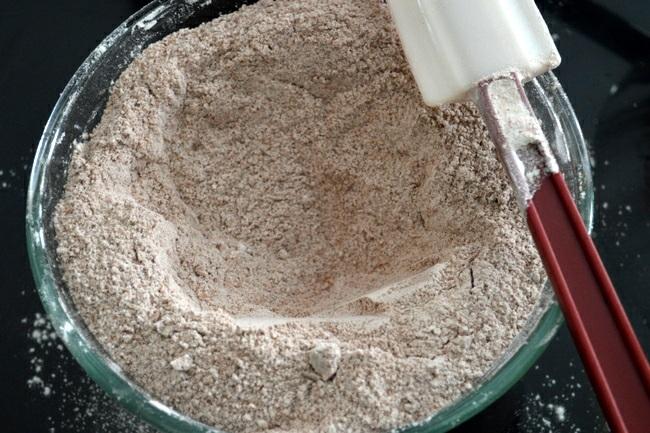 3. Add eggs in a bowl and whisk well.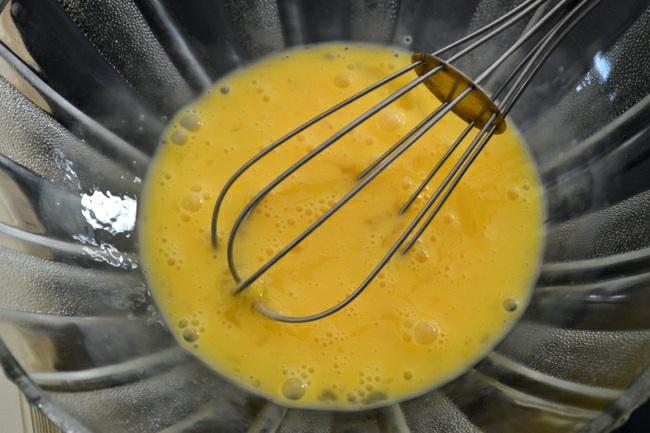 4. On top of the beaten eggs, add oil, 2 tablespoons of milk, vanilla extract, red food colouring and vinegar.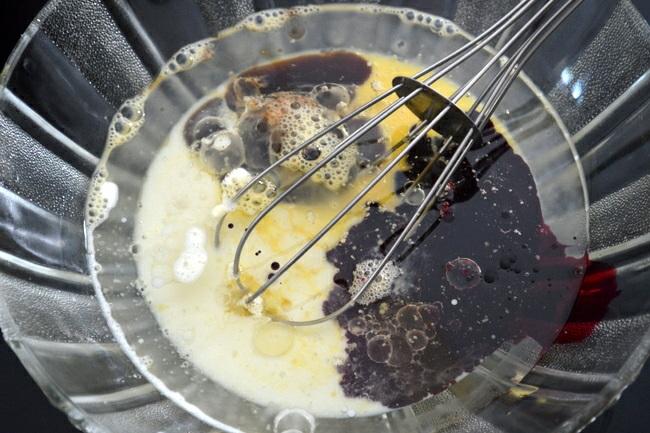 5. Whisk well until the whole thing is combined well.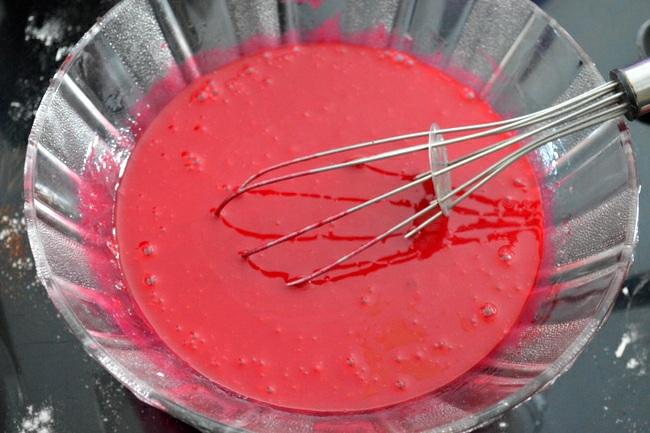 6. Pour the liquid mixture into the well of the dry mixture.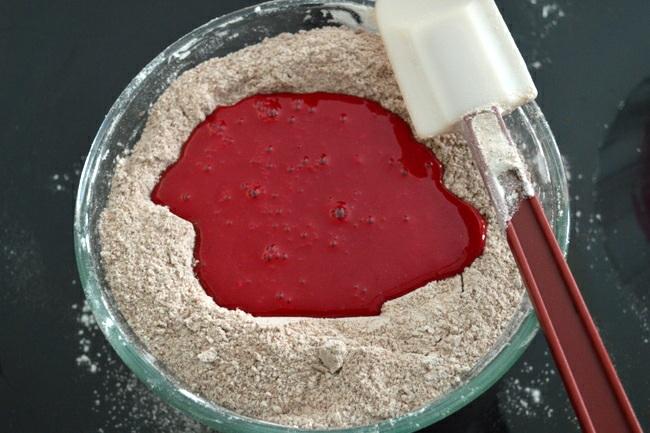 7. Mix gently using the spatula until everything combines together. It will be a thick, oily dough like consistency. That is what we are looking at. Do not panic.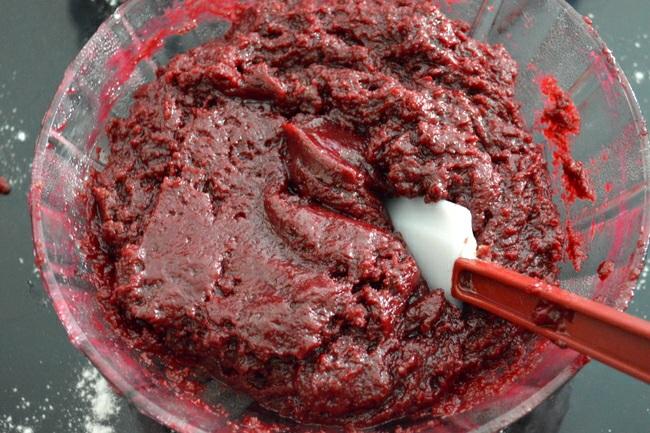 8. Remove 3/4 cup of the batter and transfer to another bowl and add the remaining 2 tablespoons of milk into it.
9. Mix well using spatula until it combines to a smooth batter. Keep aside.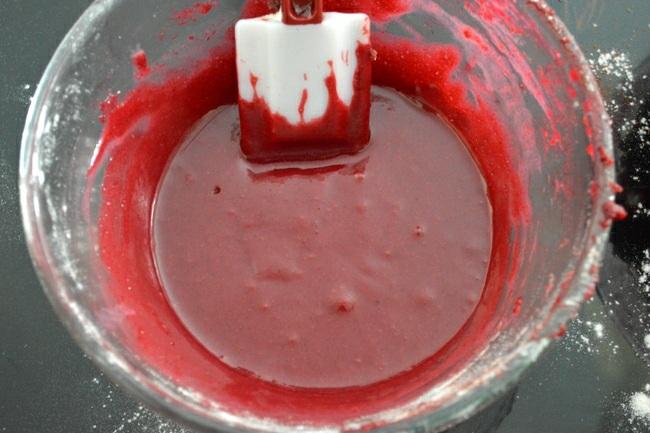 10. Transfer the thick brownie batter into the prepared baking tray and evenly spread out the batter and smooth the top.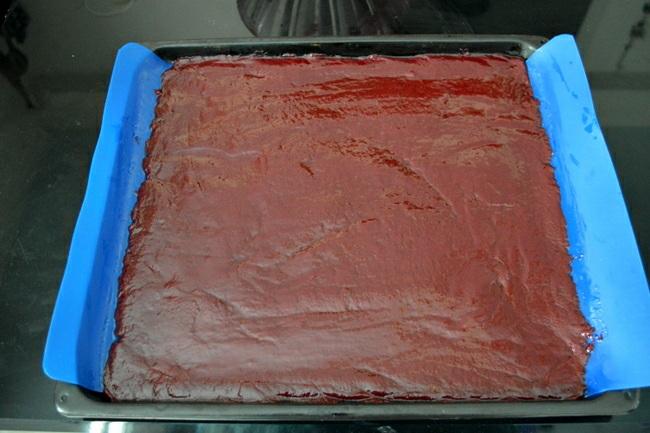 11. Add cream cheese into the bowl of your electric mixer. Beat on medium speed until it becomes soft and fluffy
12. Add the sugar to cream cheese and beat on medium high speed for 3 to 5 minutes until the mixture becomes soft, pale and fluffy.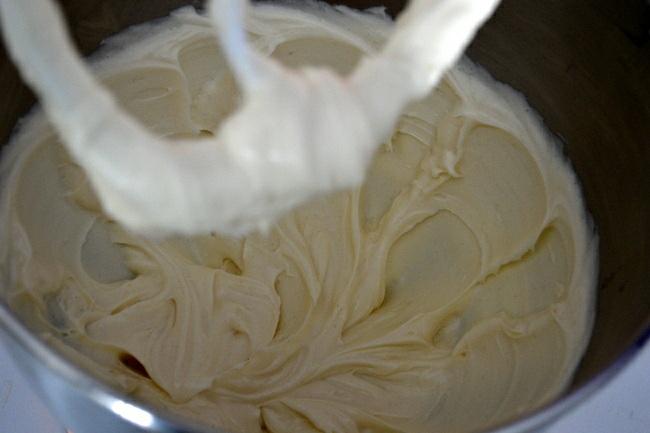 13. Add the eggs one by one and beat well after each egg. Now add vanilla and beat until combined.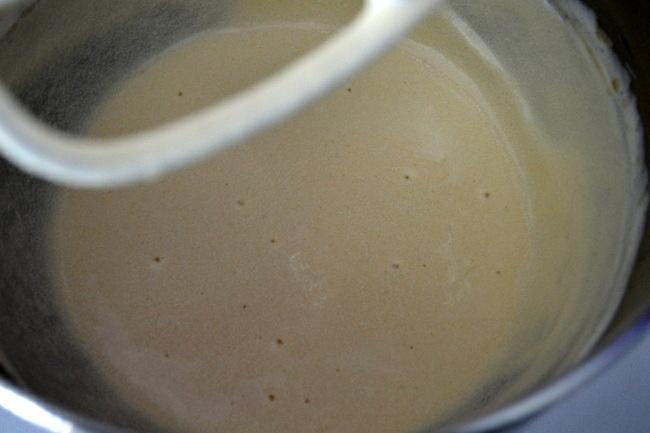 14. Pour this cream cheese batter on top of the brownie batter. Spread out evenly across.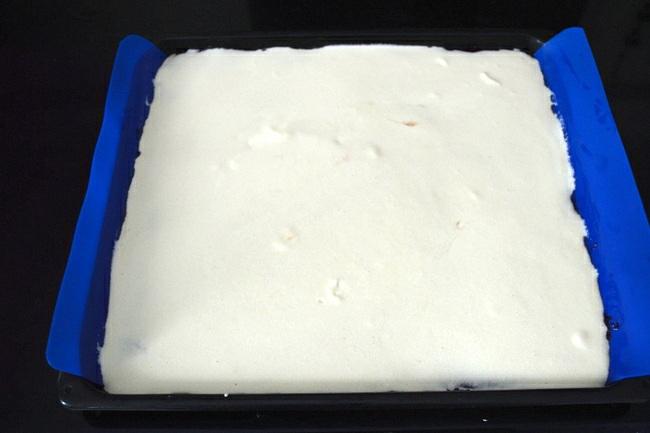 15. Using a tablespoon, scoop out the thinned down brownie batter that was kept aside, on top of the cream cheese layer. Make sure to leave some gap between every spoon of the red velvet batter.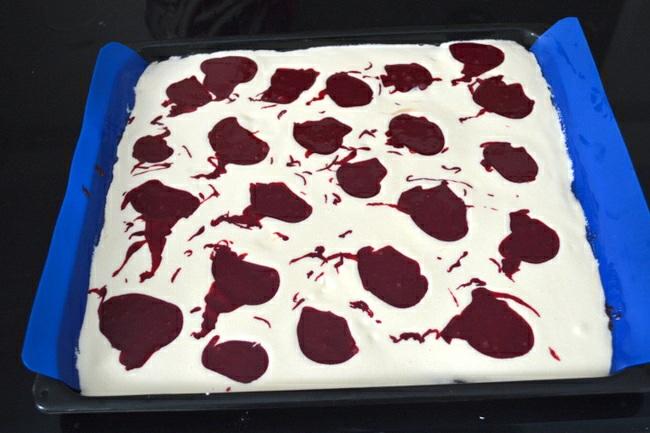 16. Using a knife, make some nice swirly pattern on the cream cheese and thin brownie batter layer. Do not over do. Bake in pre-heated oven for 30 minutes until the top is not bubbly anymore and the sides have started to become golden brown.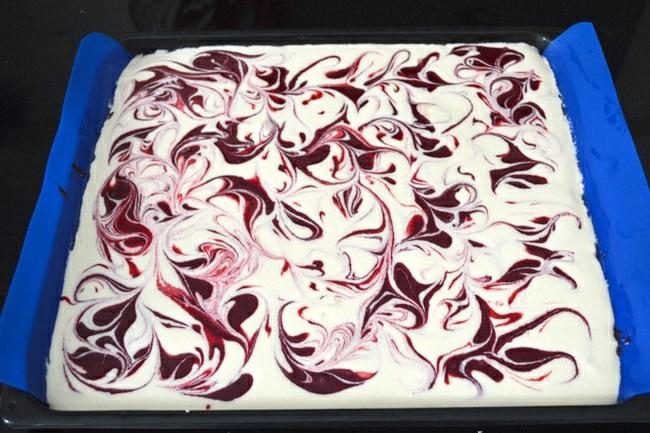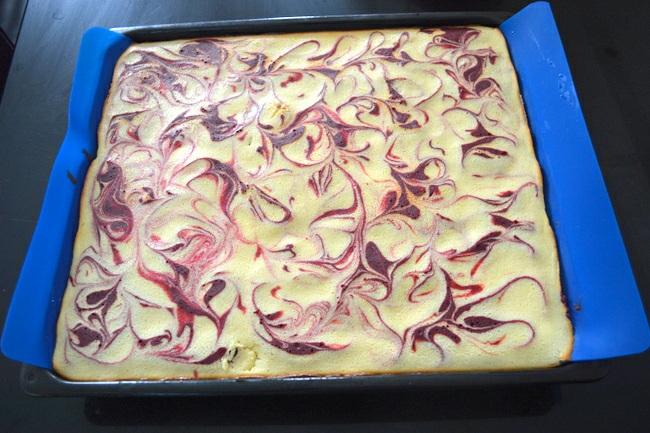 18. Use heart shaped cookie cutter to cut them out and see how beautifully they help you move from the baking tray on the serving plate , isn't it just so forgiving and friendly ?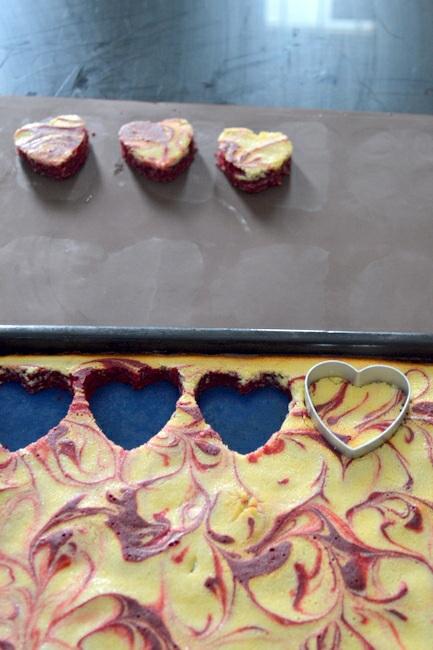 19. Finish up cutting hearts for the entire lot. Don't worry the remaining scraps will be over in an hour. Either you will research why red velvet and cream cheese are married so well, or your family will keep gobbling while not praising you at all, because it is impossible to talk with the mouth full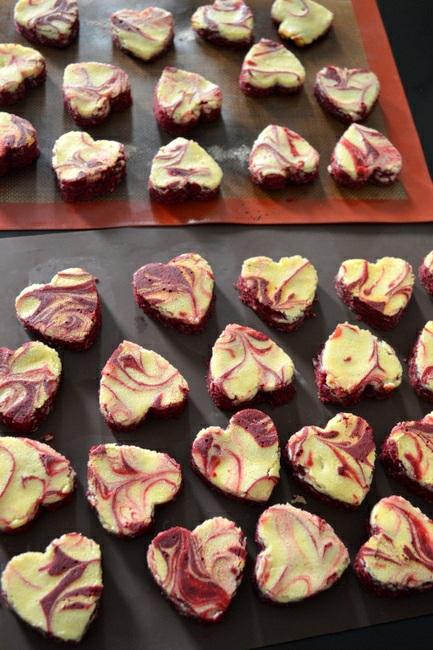 I was doubtful when the brownie batter was so full of oil and how would it turn up after baking. And again I got very skeptical when the cream cheese layer was added so runny on top. I just told myself, to follow the rules and let the rest of chemistry happen. There is no oiliness after baking and the cream cheese layer is so beautifully blended with a soft springy texture.
I decided to make the whole batch, because I was not sure if I can use any cake pan to halve the recipe and use a butter paper as the lining. Because I wanted the heart cutter to give me perfect heart shaped brownies and I wanted to use silicon mat for that purpose. The recipe is designed to take up the whole baking tray. But it looks like the brownie layer is forgiving unlike other chocolate based brownies. So you could as well halve the recipe and use butter paper greased with oil as the liner.
And yes, don't worry if you do not celebrate valentine's day at all. As much as I don't celebrate it as well , but just that we got to do this for ourselves and it definitely adds to the feel good factor. Probably I ll now decide to celebrate for the sake of these brownies , how cool is that ?And yes, don't worry if you do not celebrate valentine's day at all. As much as I don't celebrate it as well , but just that we got to do this for ourselves and it definitely adds to the feel good factor. Probably I ll now decide to celebrate for the sake of these brownies , how cool is that ?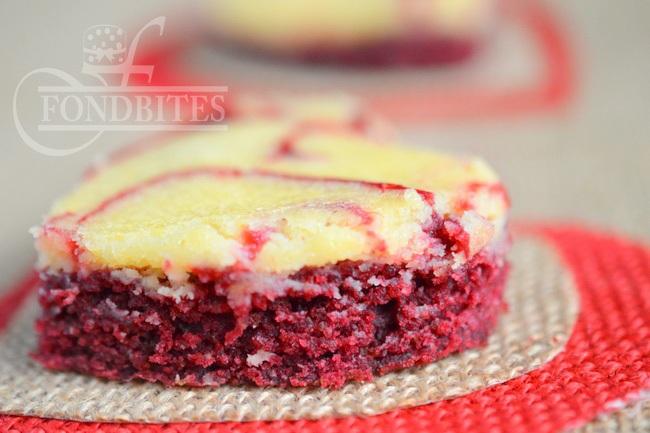 This has been baked for Fondbites, Bake Along, a group of enthusiastic bakers, bake one recipe every week along with me. To join the group, send a join request in the facebook group and I will add you to the group.
Recipes of previous Bake Along can be viewed here
Members – Once after you finish baking, post the link of your
finished picture below using the linky tool.