Bake Along #137 – Almond Brownies
March 4, 2020
2021-09-04 16:10
Bake Along #137 – Almond Brownies
Bake Along #137 – Almond Brownies
It is the start of the year 2017. Change is the only constant. And any change is for a greater beginning. Bake along is becoming a monthly activity from this year and a lot of excitement following it. While I could have done a celebration cake with different components, I was skeptical if that would sound complicated for everyone to kick start the new beginning. So am keeping it very simple, so there can be quite a big bunch of brownies blooming the beautiful garden.
These brownies are loaded with both almond meal and slivered almonds. The flavor is so deep and the texture is fudgy and light both together at the same time. That might seem tricky, but that was how exactly these tasted.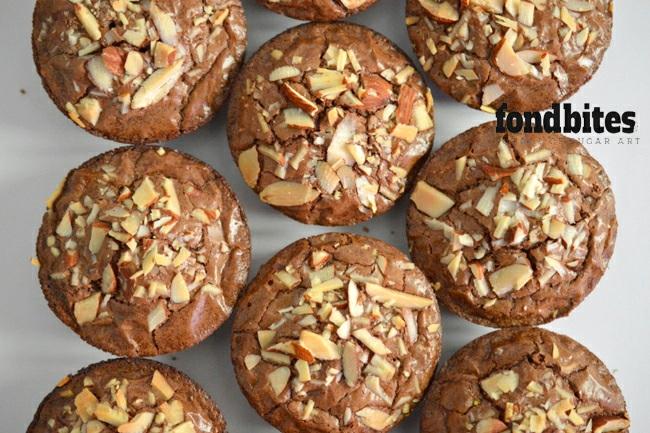 Get your aprons on, roll up your sleeves and get the drum rolling!!
Unsalted butter – 118 gms
Dark chocolate – 135 gms
Eggs – 2 large / 100 gms
Brown sugar – 95 gms
Brown sugar – 95 gms, powdered
Dairy cream – 68 gms
All-purpose flour – 75 gms
Almond meal – 68 gms
Slivered almonds – 1/2 cup, toasted
Method:
1. Pre-heat oven to 180 degree C. Butter and flour a non stick brownie pan. If using a regular cake pan, line them with aluminum foil and butter the foil.
2. Add Butter and dark chocolate in a heavy bottomed saucepan.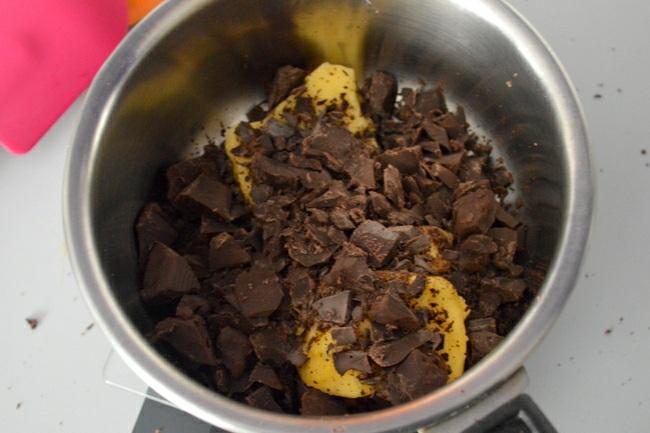 3. Heat the saucepan on medium flame and keep stirring until the butter and chocolate are melted completely. Set aside.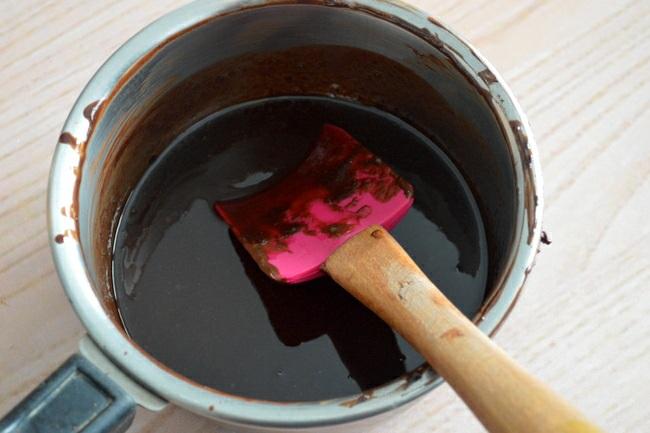 4. Add eggs, brown sugar and powdered brown sugar in the bowl of your electric beater.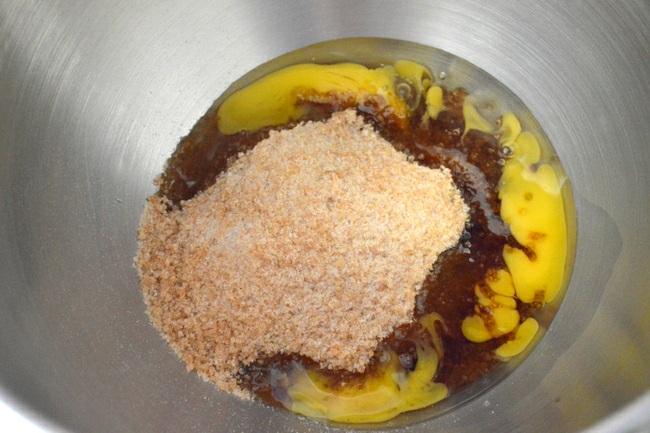 5. Beat on medium high speed for 5 minutes until the mixture becomes pale and thick. Falls back with ribbon consistency and gets frothy.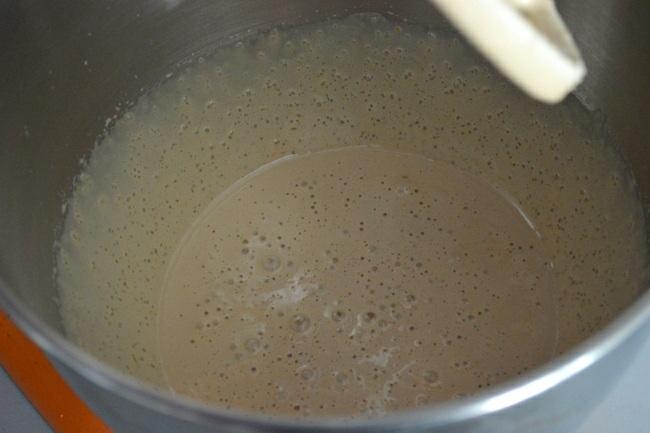 6. Pour the butter-chocolate mixture slowly and gently, into the eggs mixture as the beater keeps running on slow speed. Beat for 1 minute until the mixture gets fully incorporated.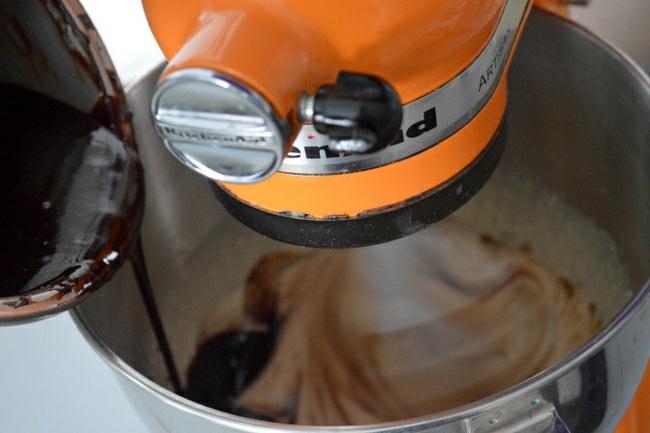 7. Add the cream into the bowl and beat again for few seconds on medium speed until the cream gets incorporated
8. Add all-purpose flour, almond meal and the slivered almonds into the bowl and beat on slow speed just until incorporated. Do not over beat.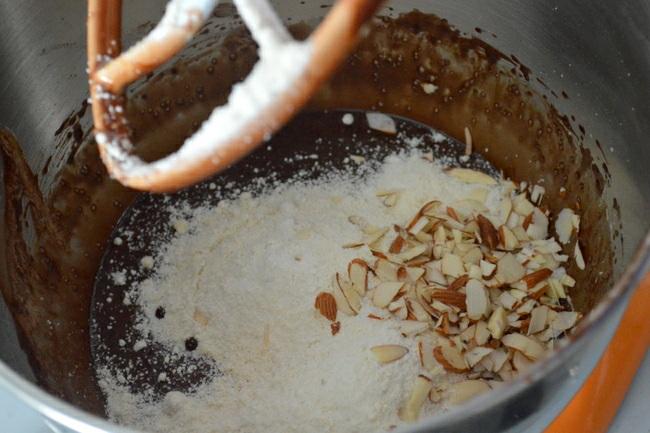 That is how your batter will look.
9. Pour the batter in the prepared pans. Top them with some of the slivered almonds. Tap gently to release any major air pockets.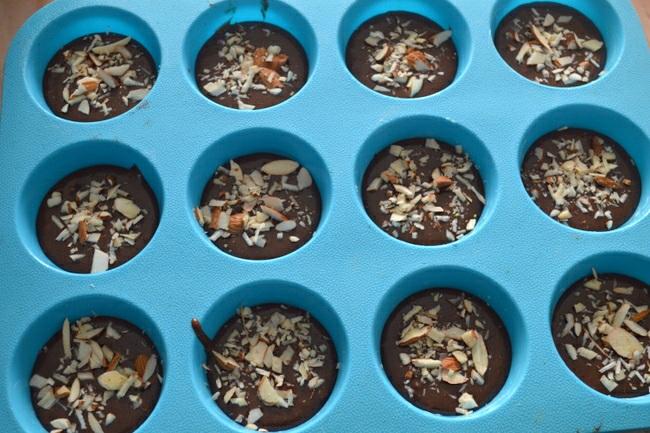 10. Bake in pre-heated oven for 20 to 25 minutes until the brownies are springy back to the touch and a tooth pick inserted into the center comes out clean.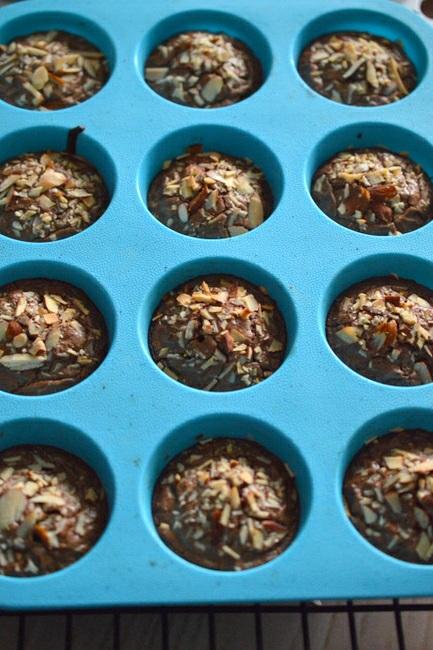 Serve warm with a scoop of ice cream or whipping cream.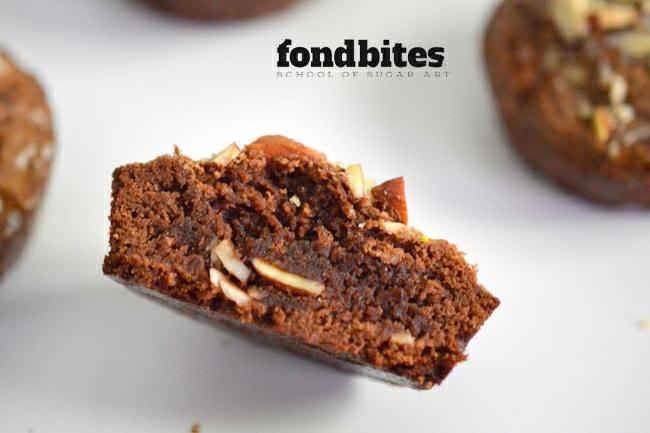 Try changing the almond meal to any nut meal of choice. You will have some of the best brownies for life. Wish you a year full of happiness. Happy New Year 2017.