Bake Along #9 – Orange Caraway Seeds Bundt Cake
January 23, 2020
2021-08-09 16:38
Bake Along #9 – Orange Caraway Seeds Bundt Cake
Bake Along #9 – Orange Caraway Seeds Bundt Cake
Fondbites, Bake Along is 2 months strong now. We have been baking one recipe every week and I thought its time to think of some thing healthy. I have plans to add healthy/vegan recipes, but this one is not exactly vegan or gluten free. But just that its full of natural flavour. Orange juice it is.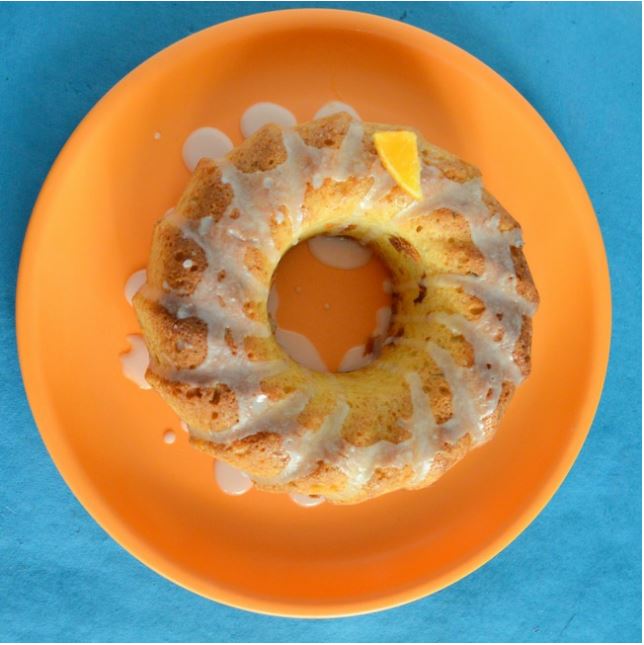 But the idea of caraway seeds had been in my heart from childhood, when I used to gobble the cakes that were gifted during christmas, and small flakes in those cakes used to add so much flavour, and I never knew what it was then. Its not even one year that I discovered these are shahjeera/caraway seeds and they look thinner and darker than cumin seeds.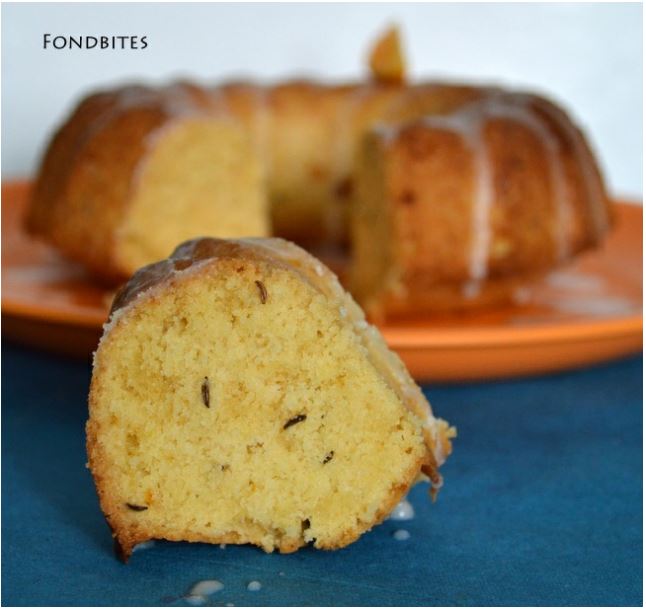 I had never seen it ever before but my heart was always behind it to use it in a cake and get back to those olden day memories. I sure did get those beautiful time back :), Caraway seeds add extra texture and a tinch of flavour which is sure to try and for those who love it, its a keeper.
Why bundt, was all my fascination towards bundt pans and recently I got hold of different sizes of bundt pans and that one made it sure to use!
Ingredients:
Unsalted butter – 1/2 cup / 100 gms
Light brown sugar – 2 1/2 tablespoons
Granulated white sugar – 6 tablespoons
Eggs – 2, separated
Grated rind of one medium sized orange
Orange juice – 3 tablespoons 3/8Orange juice – 3 tablespoons
All-purpose flflour – 1 1/2 cups
Baking powder – 1 1/2 teaspoons
Caraway seeds – 1 teaspoon
For glaze:
Icing sugar – 1/2 cup
Orange juice – 1 tablespoon
Method
1. Pre-heat oven to 175 degree C. Butter and flour an 8 inch bundt pan if you have one, else line an 8 inch round or square cake tin with butter paper and butter it.
2. Beat together butter and the sugars till creamy. Add the egg yolks one at a time and beat well after each addition.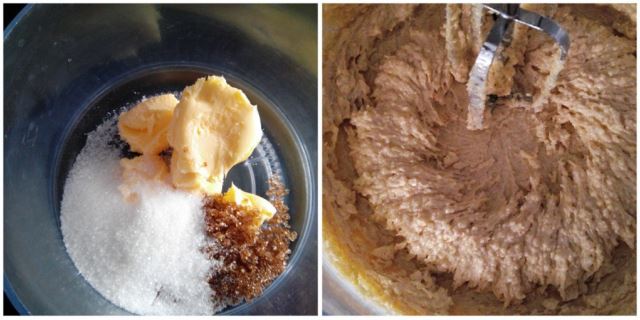 3. Sift flour and baking powder. Add orange rind and caraway seeds and mix well. Add half of the flour mixture into the creamy batter and beat just until combined. Do not over beat.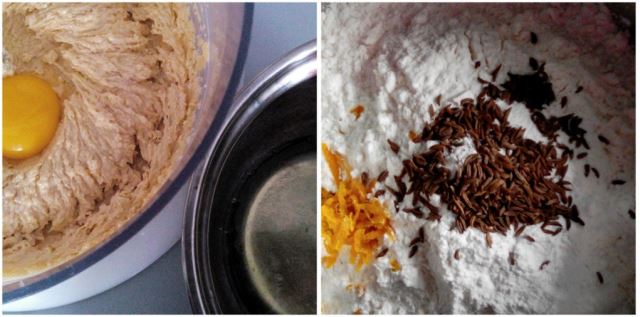 4. Now add the orange juice and beat just until incorporated. Add the last batch of flour mixture and beat again just until incorporated. Do not overbeat is insisted here. Because it will lead to tougher texture of the cake.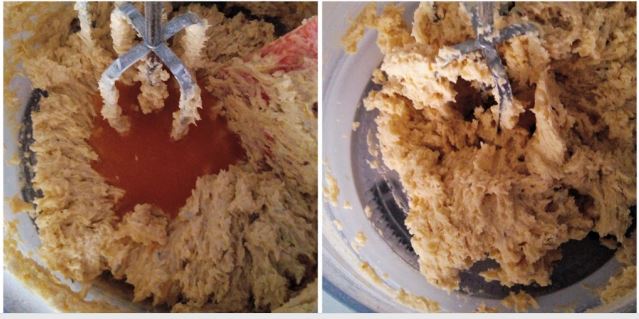 5. You might, at this stage, probably think its a cookie dough and nothing to do with cake. But Trust me! Beat the egg whites till frothy and until you get soft peaks. Fold the egg whites carefully into the batter. It might look tough in the begining but the whites neatly blend in the batter. It will lighten up. Do not over fold here again. Fold just until the whites are incorporated.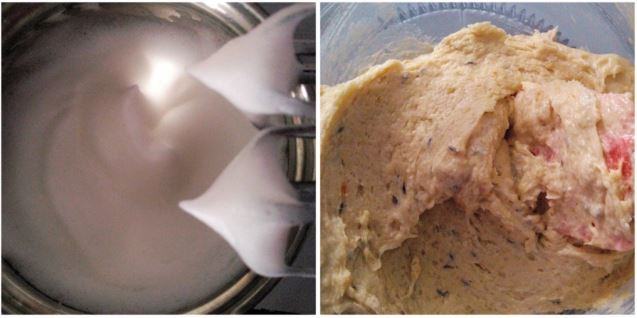 6. I know you still wonder, its not a cake batter anymore :). Keep up the trust! Transfer the batter into the prepared mould and smoothen the top. Bake in the pre-heated oven for about 25 to 30 minutes or until the top is well risen, golden and a tooth pick inserted into the center comes out clean. Cool on a wire rack. Mix together the glaze ingredients, place cake on serving plate /board and pour on top of the cake .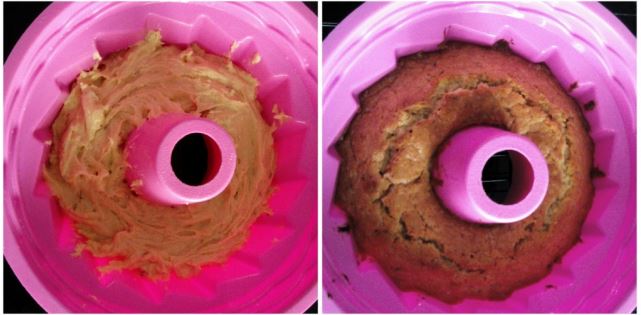 Voila! Did you believe the cake would have risen that far ? Now you gotcha tell me how did it turn so soft after all this !!
The recipe has been sourced from an old baking book ( Year 1979) , whose edition is no longer available. I proudly own a copy of the book and the very first time I went through the book, I was awed at how the olden recipes are ever golden.
Once you complete your project, link back to your original picture/blog using the below linky tool.