Bake Along #10 – Tres Leches Cake
January 23, 2020
2021-08-09 16:38
Bake Along #10 – Tres Leches Cake
Bake Along #10 – Tres Leches Cake
Tres Leches Cake is basically a sponge cake that is soaked with 3 kinds of milk, traditionally they are evaporated milk, condensed milk and heavy cream. The cake is necessarily a sponge which is totally fat free and could take in all the liquid and still be stable. One slice of it makes a bite of heaven and this week we are doing Tres Leches as it has won votes among the members of our Fondbites, Bake Along, and we are baking along for 10th week together.
I'm going to use the sponge recipe that is already on my blog, the best sponge ever and I love it because it has nil fat. Pan di Spagna, an italian sponge cake. I had always wished to try out other milk options, and you are open to try out any 3 liquid/milk options to choose and drench your cake with.
You can also try and use fresh fruit juices as one of the milk there. Coconut milk is my best bet in place of evaporated milk. Hmmmm.. I can now dream about how that is going to taste. It could also be soy milk. For those trying out this cake for first time, you can go by traditional way and I will link up to making if evaporated milk here, if you cannot find evaporated milk readily available in market.
Ingredients:
2/3 cup loosely packed all-purpose flflour
1/2 cup lopsely packed corn flflour
5 large eggs, separated
1 cup granulated white sugar
2 teaspoons pure vanilla extract
pinch of salt
Condensed milk – 400 gms
Evaporated milk – 400 ml –Check out the recipe for making evaporated milk here
Fresh cream – 1/4 cup
Topping:
Heavy whipping cream – 1 cup
Sugar – 1 teaspoon
Method
1. Pre-heat oven to 170 degree C. Butter an 8 inch round or 7 inch square pan and line with butter paper. Sift or whisk together all-purpose flour and cornflour and set aside.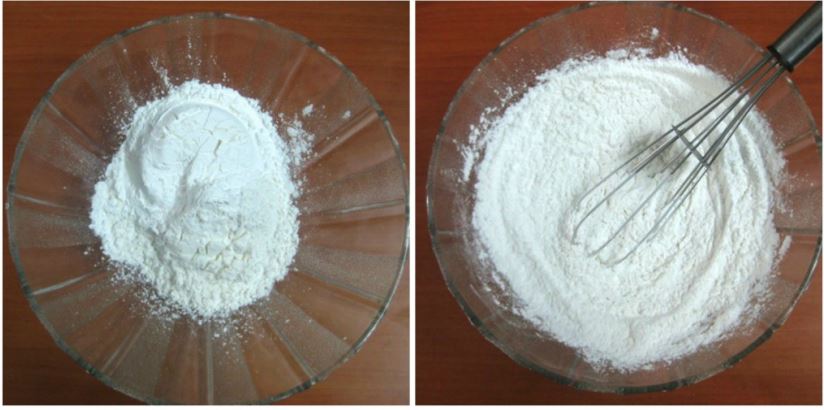 2. Beat together the yolks and half of the sugar mixture until pale yellow, thick and has reached a ribbon consistency.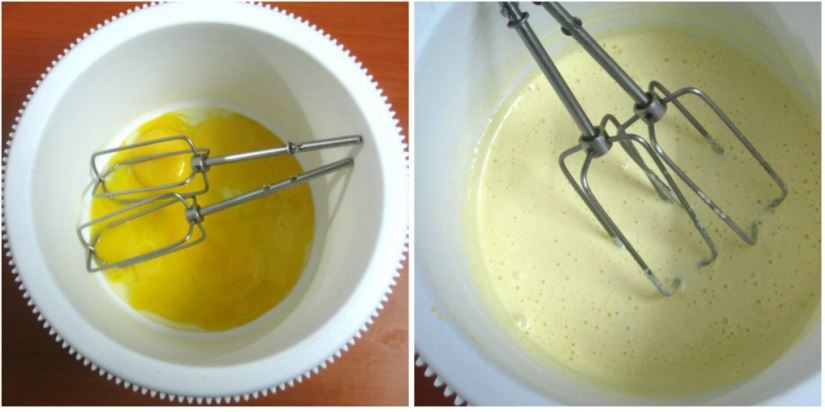 3. In a separate bowl take the egg whites for a minute and then add the remaining sugar and beat till glossy and has reached stiff peaks.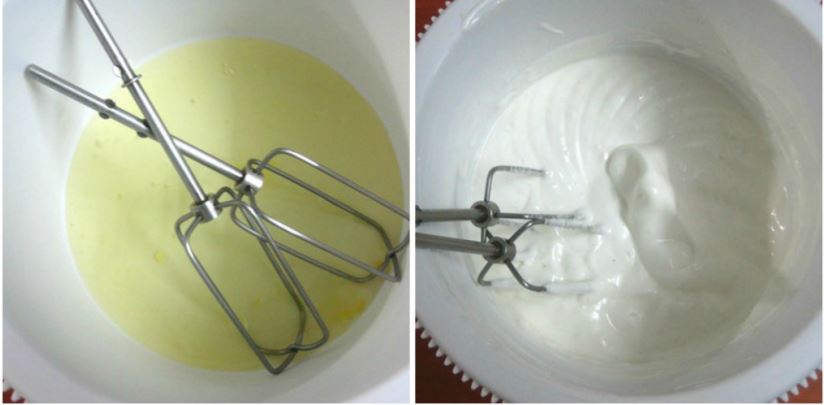 4. Now add the yolk mixture into the whites and fold gently using a rubber or wooden spoon being very careful not to deflate the whites. Use only folding motion and do not stir it up.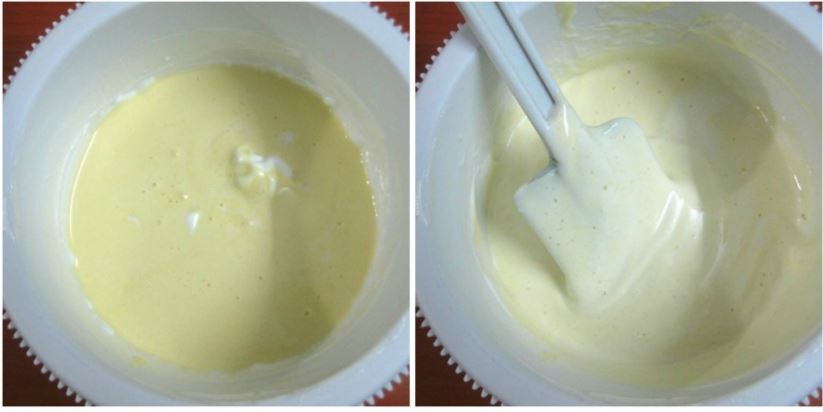 5. Add the flour mixture in 3 parts and again use folding motion and slowly combine the flour into the batter. Do not over mix.
6. Transfer batter into the prepared pan and bake in oven for about 30 to 35 minutes until the top is well risen and golden brown. Cool on wire rack.
7. Beat the whipping cream with the sugar until stiff peaks form. Transfer the cake to the serving plate or cake board. Use a fork and prick all over the cake, so the large amount of liquid could go in easily. I torted it to make some filling of the cream. You can choose not to torte and fill also. Now in a large jar, mix together evaporated milk, condensed milk and fresh cream. Pour the milk mixture on top of the cake with a teaspoon, making sure you are covering the entire surface of the cake. You have to use the entire quantity of the milk mixture. Now add the whipped cream on top. You can spread it out on the top and decorate with from fresh fruit slices. I chose to cover up the sides too.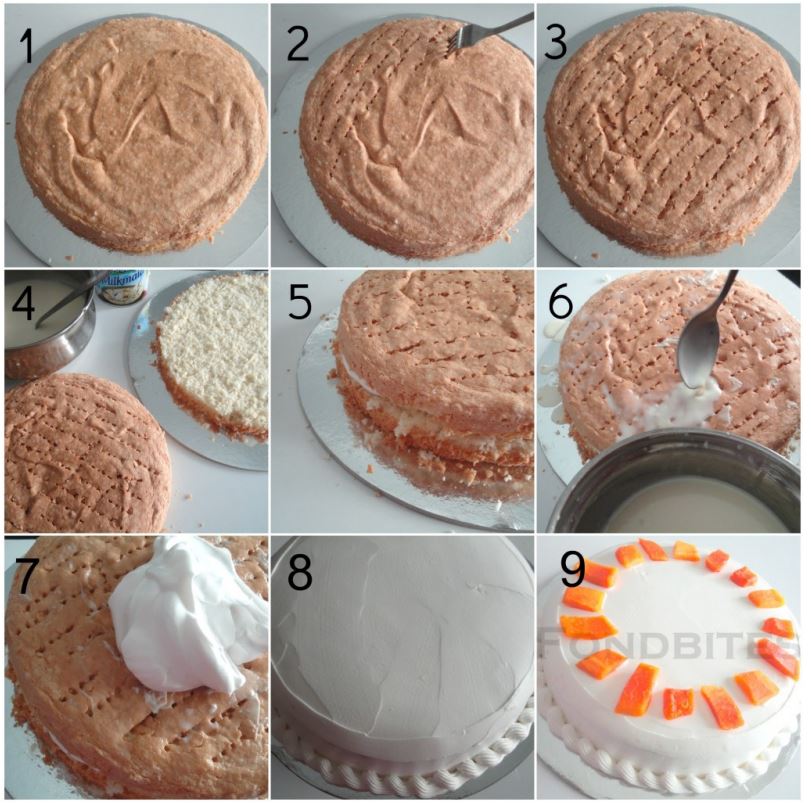 If you are torting also, use half of the milk mixture to the bottom layer and then add 1/3 of the cream to fill and then place the top layer and pour the remaining milk over the top layer and then add the remaining whipped cream to spread over.
I had made this cake earlier for one of my family party and so pictures are not that great, I have but one picture to show you how it looked in the inside.
Heaven is just few hours from now. So why wait!