Bake Along #11 – Cold Oven Cream Cheese Pound Cake
January 23, 2020
2021-08-09 16:38
Bake Along #11 – Cold Oven Cream Cheese Pound Cake
Bake Along #11 – Cold Oven Cream Cheese Pound Cake
I had cream cheese bought to make some cheese cake in indian form :), then I thought I should try something else and narrowed down to Japanese cottony soft cheese cake. It looked totally divine. I have become a custard fan for quite sometime, trying to mix up custard where ever possible and the japanese cottony soft cheese cake, has custard mixed with cream cheese in the batter. Can you feel that ?!? A milky, creamy, pudding but could be sliced to indulge! But again baking it takes some precautions and required some tips to be followed. I thought we need some more time to reach there :).. And I wanted to use the cream cheese.. and whats the best bet and here comes, Cream Cheese Pound Cake.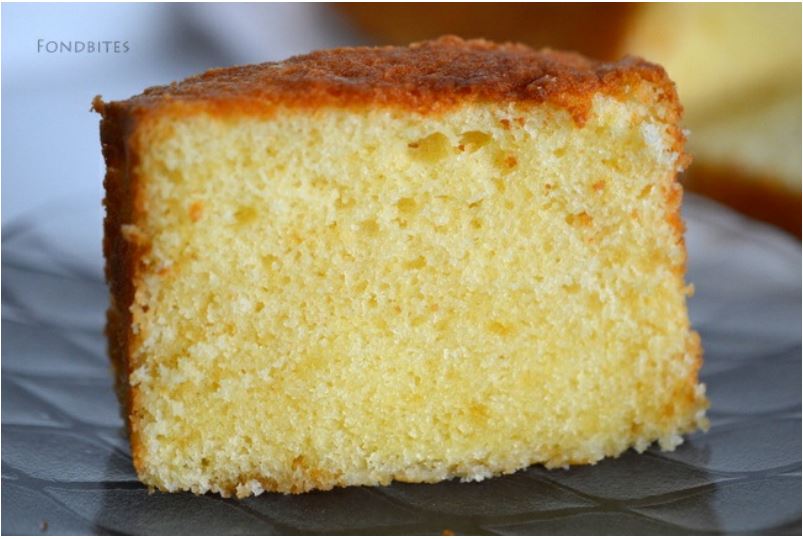 This one cake, when I first did was totally in awe at how this turned out. Melt in mouth texture and an amazing flavour. There is no liquid into the batter but the batter has the right consistency, and thats what cream cheese does to the batter. Another fascinating thing about this cake is, its baked in cold oven. Meaning, pre-heating process is not here in the recipe. We are going to prepare the batter and fill up pan and place it into the oven and then switch it on. This is going to retain that extra moisture in the cake that makes it all the more special than the other cakes.
Ingredients:
This is custom heading element
Cake flflour – 115 gms
Baking Powder – 3/4 teaspoon
Salt – 1/2 teaspoon
Unsalted Butter – 115 gms, Softened
Cream Cheese – 115 gms, Softened
Sugar – 1 cup plus 1 tablespoon
Eggs – 3
Vanilla Extract – 1 teaspoon
Method
1. Do NOT pre-heat your oven! Butter and flour your 8 inch loaf pan and line the bottom with butter paper.
2. Place softened butter and cream cheese in a bowl and beat using your electric beater until soft and mixed well.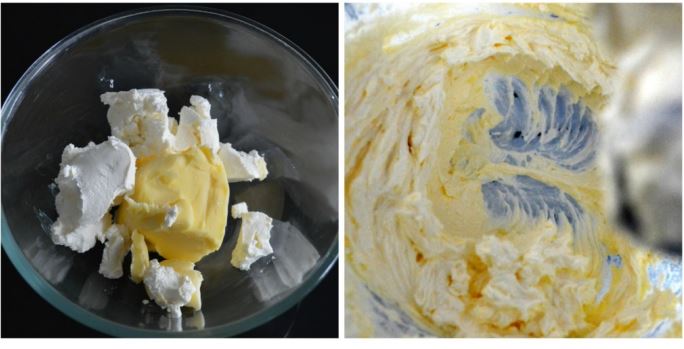 3. Add sugar and then beat for about 5 minutes on medium high speed until pale and creamy.
4. Add the eggs one by one and beat well for about a minute, after each addition. Now add pure vanilla extract and beat well until combined. Sift or whisk together flour, baking powder and salt in a separate bowl.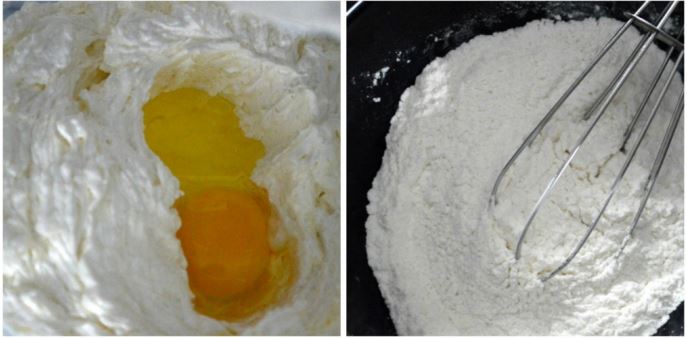 5. Add the flour mixture into the batter and beat for about 30 seconds until the flour is fully incorporated into the batter.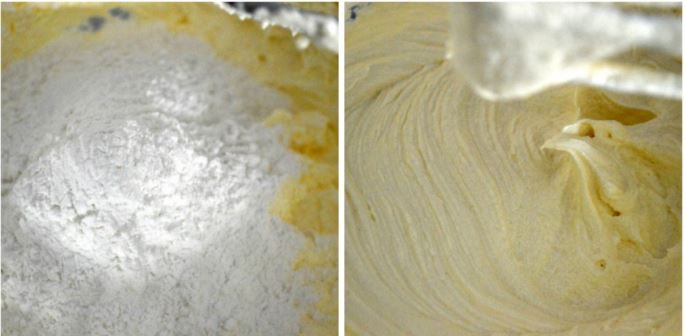 6. Transfer the batter into the prepared pan and smooth the top. Bake in COLD OVEN, at 160 degrees for about 35 to 40 minutes until the top is golden brown and a tooth pick inserted into the center comes out clean.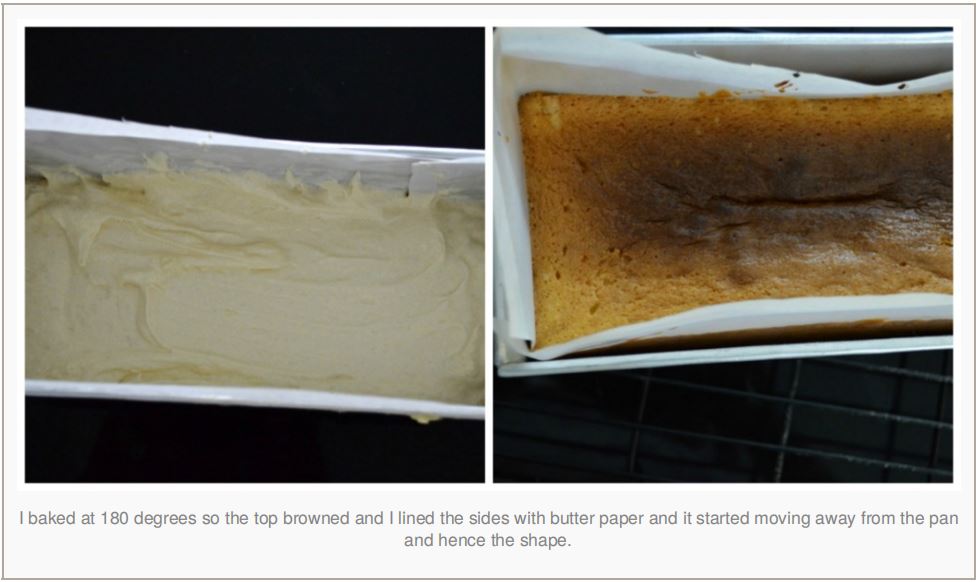 7. Cool on wire rack and make sure the sides of the cake are released from the pan, if not run a knife around the edge of the pan and remove cake from the pan. You can drizzle some sugar glaze on top, or even serve with any favourite frosting. I like it plain.
You can create variations by adding any of the below or combine them as per your taste 
Orange zest
Lemon zest
Choco chips
Blueberries
Blackcurrants
Dates/raisins soaked in hot black tea for 30 minutes
Almonds/Walnuts/Pista/Cashew
Chocolate chunks
Fruit crushes of any flflavour of choice
This has been baked for Fondbites, Bake Along, a group of enthusiastic bakers, bake one recipe every week along with me. To join the group, send a join request in the facebook group and I will send you a confirmation message, after you confirm that you will bake every recipe with me each week, I will add you to the group.