Bake Along #81 – Best Chocolate Sheet Cake with Chocolate Hazelnut Buttercream
March 3, 2020
2021-09-04 18:01
Bake Along #81 – Best Chocolate Sheet Cake with Chocolate Hazelnut Buttercream
Bake Along #81 – Best Chocolate Sheet Cake with Chocolate Hazelnut Buttercream
Every baker hunts for recipes, search never ends. I have found my best vanilla cake really long back. But I never stopped. Now I have almost 5 best recipes that work well for a vanilla cake. But when it comes to a chocolate cake, things usually get weird. Its so chocolaty yes. It tastes great. I understand the changes that goes between a vanilla cake and a chocolate cake. But I have never been able to convince myself even towards a simple chocolate butter cake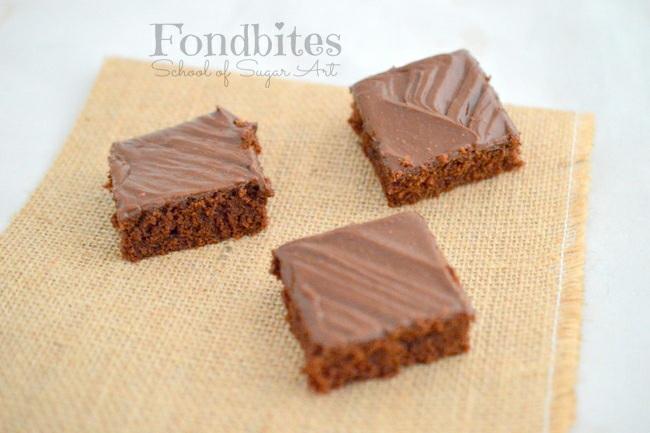 I just want people to whom I serve a chocolate cake, to be able to hold a slice in their hand and bite into it. Still keep holding the rest of the slice for the second bite. Sturdy, it shouldn't crumble, shouldn't fall apart, still soft, porous, moist, bite-able, yet should not be fudgy sticking every where inside the mouth. Oh yes, I got several ifs and don'ts for my chocolate cake.
The best test that I would prefer to have, is to start a knife at one edge of the cake, dig it in and drag the knife to the other end. And the knife should be easily cutting through the cake in one piece and a long slice without crumbs and without changing the shape of the slice. That's a real test.
I wouldn't appreciate when a cake is cut into, and if we are not able to hold it in between your fingers to bite the slice and finish it off. Irrespective of whether its got a filling or not, I want a chocolate cake to pass through all my tests. If it would be soft, it would be dry. If it was moist, it would be fudgy. To beat this situation, we bring in oil cakes. They are really moist and soft, but are they sticking back into your mouth without leaving a pleasurable eating experience with your chocolate cake. Never give up. Just do or die Today was a great find. Thanks to the google God and lot of online resources.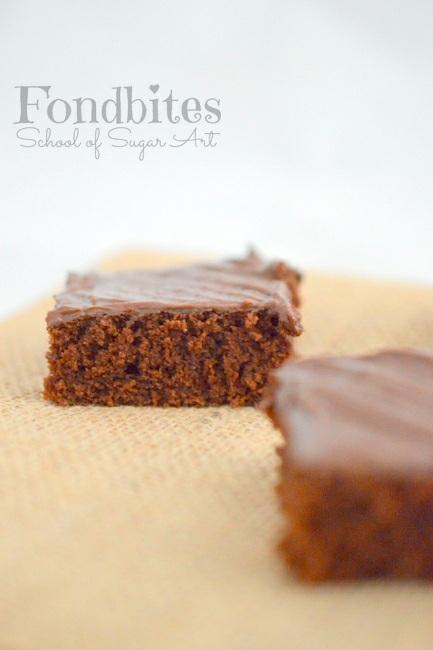 The place where I found this gorgeous recipe is known to many of us. But just that we wouldn't have really tried it. One with really amazing reviews and I have not changed a thing, just halved the recipe. Just go by instincts and Bingo! I would rest in peace now. Every queries resolved. All in one. The Pioneer Woman's best ever chocolate sheet cake. And yes I did all my tests, a knife start from one edge pass through the entire stretch and that is what you see above.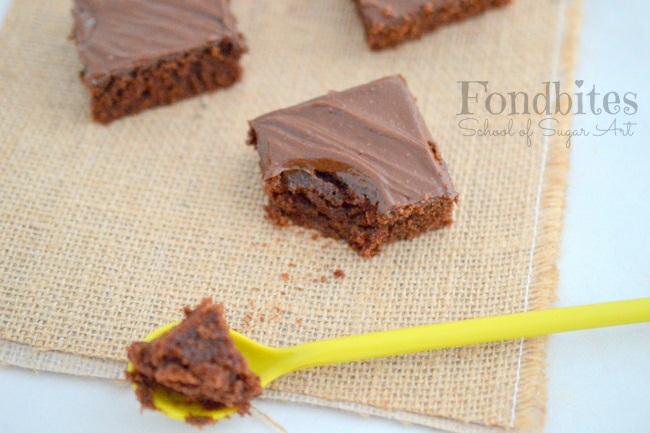 As this cake is so precious to me now, I wanted to make a really cool frosting to go with it. The only buttercream that I have not tried yet. The 2 ingredient buttercream. Yes just butter and chocolate. And you are ready to witness the magic. Now that my main goal has become to spread awareness of flavourful cakes, just didnt want to stick to 2 ingredients here, but make it 3 . I love hazelnuts and chocolate together. Now who wouldn't. When it comes naturally and it is not store bought. Its pretty much better than anything, anyone could ask for. The best chocolate cake ever that goes with the best chocolate hazelnut buttercream ever!
Ingredients:-
Unsalted butter – 114 gms
Cocoa powder – 2 tablespoons, heaped.
Boiling water – 1/2 cup
All-purpose flour – 1 cup
Sugar – 1 cup
Salt – 1/4 teaspoon
Baking soda – 1/4 teaspoon
Buttermilk – 1/4 cup
Egg – 1, lightly beaten ( Flaxmeal replacement for eggless version)
Vanilla Extract – 1 teaspoon
Chocolate Hazelnut Buttercream
Unsalted Butter – 80
Dark Chocolate – 150
Hazelnuts – 50
Vanilla extract – 1 teaspoon
Method:
1. Add flour, sugar and salt in a bowl. Mix them together. Keep aside. Butter a 9 inch by 12 inch baking pan with butter. If its not teflon coated, line with a butter paper and butter the same. Pre-heat oven to 180 degree C.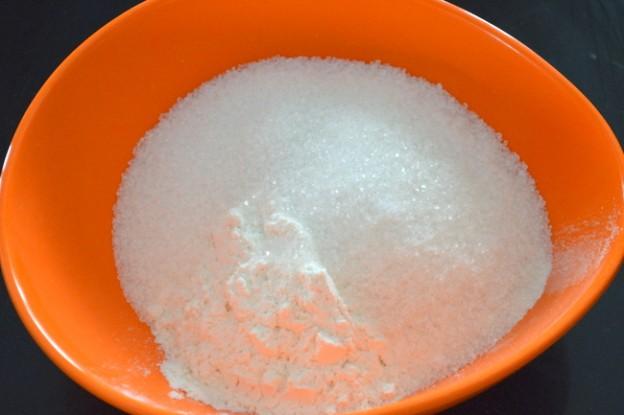 2. Add butter in a heavy bottomed saucepan. Bring it on fire. Let it melt completely.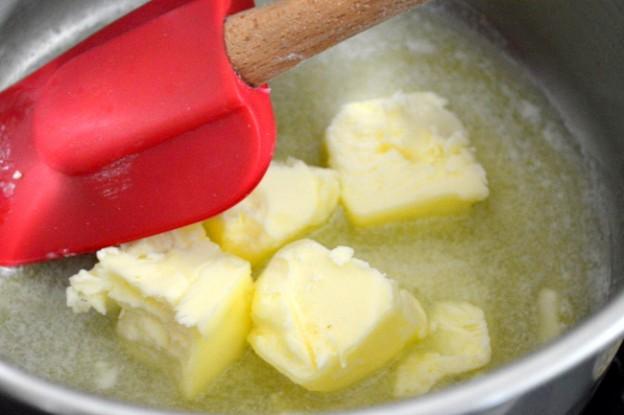 3. Add cocoa powder and keep stirring on low flame until cocoa powder and butter combines well.
4. Add the boiling water while still the flame is on low.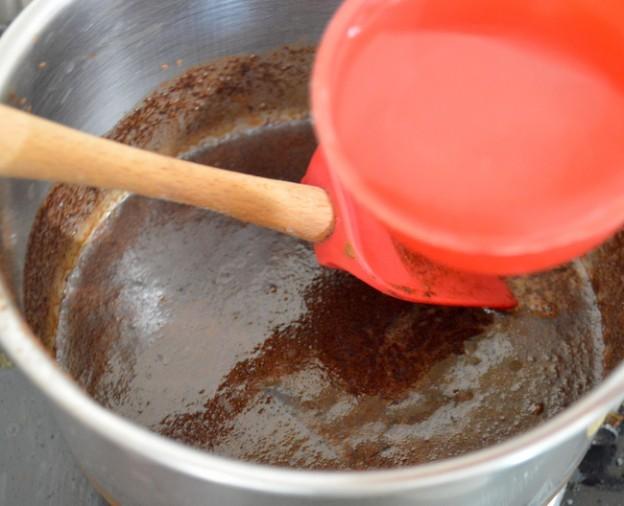 5. Keep stirring continuously for about 30 seconds. Switch off the stove. Let it aside for few minutes to cool down a bit.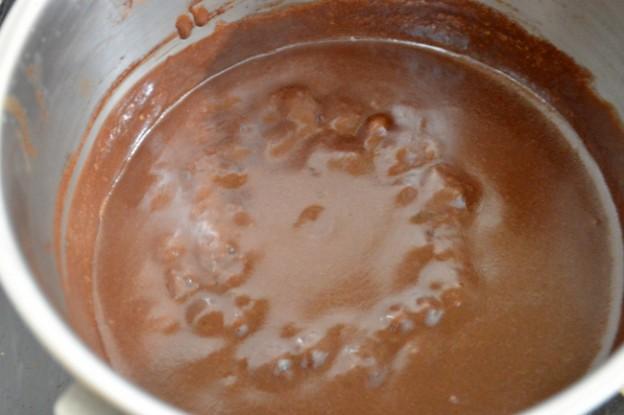 6. Add this chocolate mixture into the flour mixture.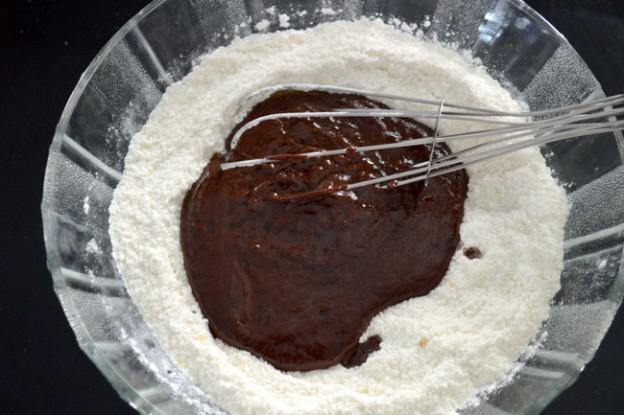 7. Mix until the dry ingredients are just moistened completely using a wire whisk.
8. In another bowl, add the buttermilk and add baking soda into it. Mix well with a spoon.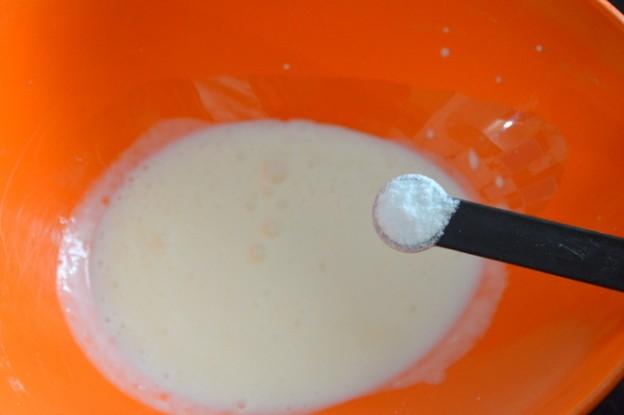 9. Add the beaten eggs into the buttermilk mixture along with the vanilla extract.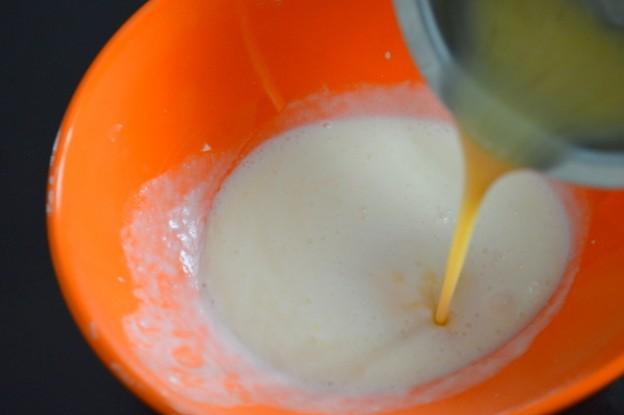 10. Whisk all 3 together completely. ( There you see my amazingly lovely black heads one would love to see during baking Vanilla seeds from my incredible vanilla bean paste )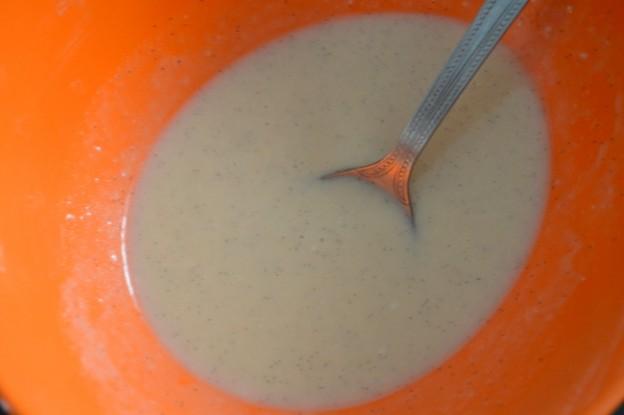 11. Add this buttermilk-egg mixture into the flour-chocolate mixture. Whisk it gently using a wire whisk. You will now start to experience a magic. How that gross flour chocolate mixture turns into a luscious and beautiful cake batter. Just be prepared.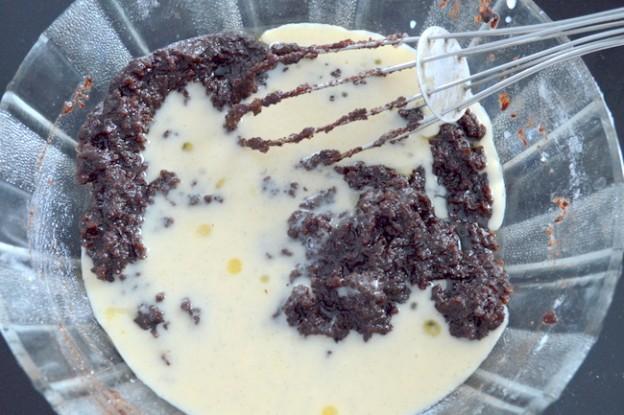 12. Look at that !! Isn't it like a dream?! Go ahead lick and see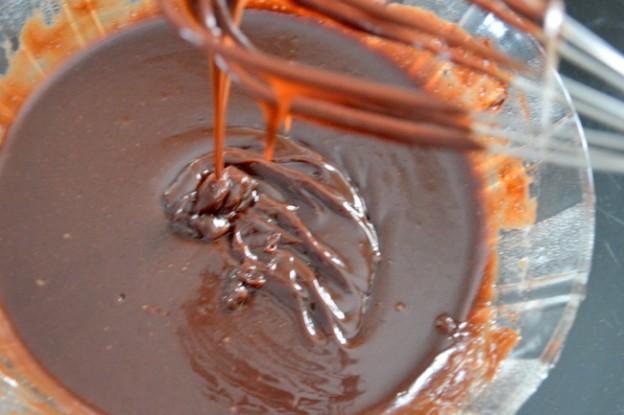 13. Pour the batter into the prepared jelly pan. Bake in pre-heated oven at 180 degree C for 20 minutes until the top is springy to the touch and a tooth pick inserted into the center of the cake comes out clean.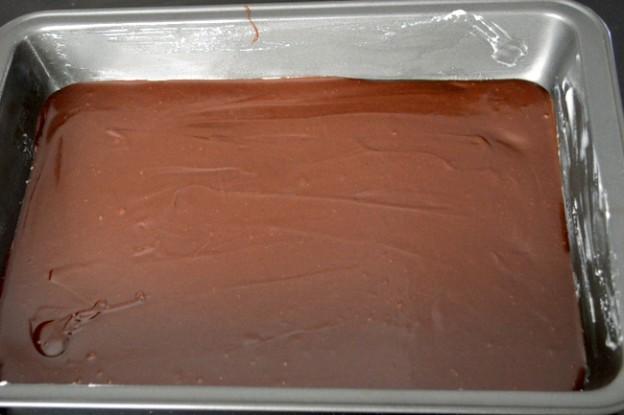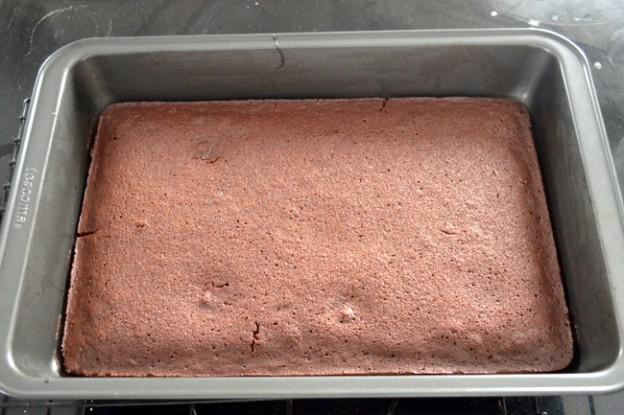 Chocolate Hazelnut Buttercream
15. Add butter and chocolate in a microwave safe bowl. You could alternatively use a double boiler. ( That's callebaut. Oh! am in heaven )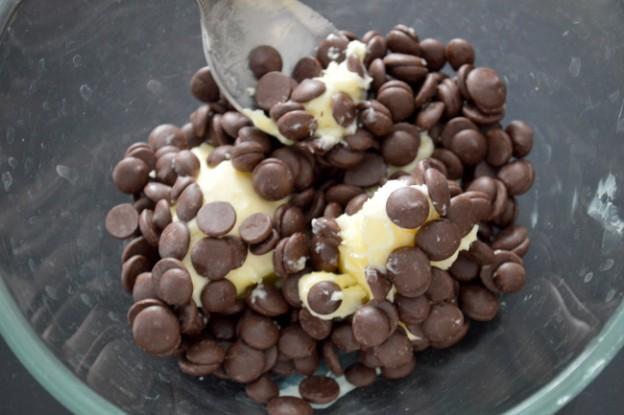 16. Microwave on high power for 1 minute. Take it out and stir. If chocolate is not completely melted, microwave in 30 second bursts until chocolate and butter completely melts and combines together.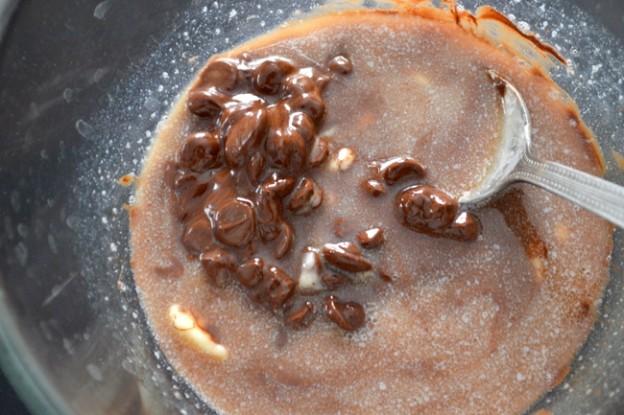 17. Come let's dive into this, together!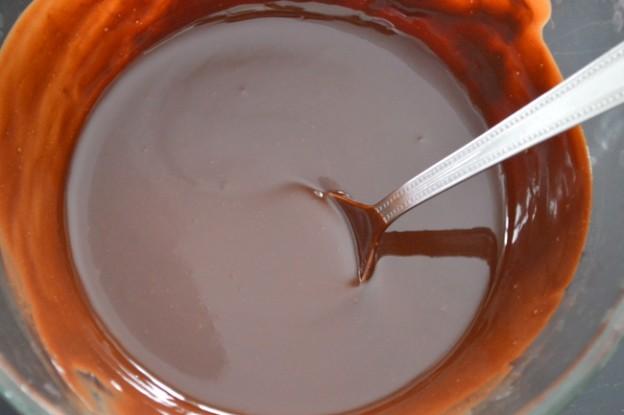 18. Grind hazelnuts in a food processor until it becomes oily and almost a paste.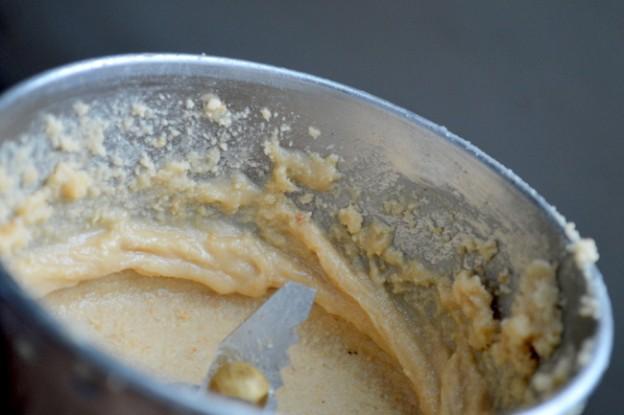 19. Add the hazelnut paste and vanilla extract into the chocolate butter mixture.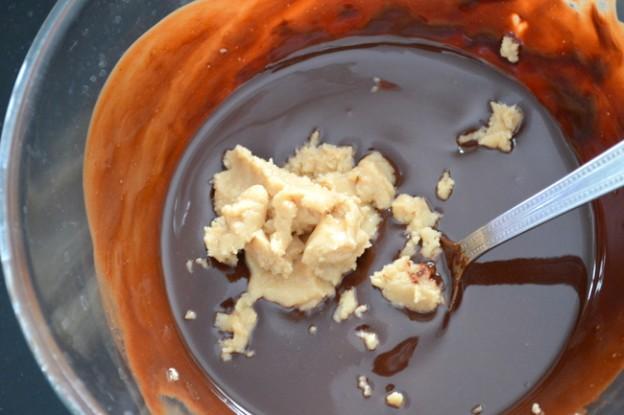 20. Mix it thoroughly but gently until the hazelnut paste completely combines with the chocolate sauce. Freeze it for 1 hour.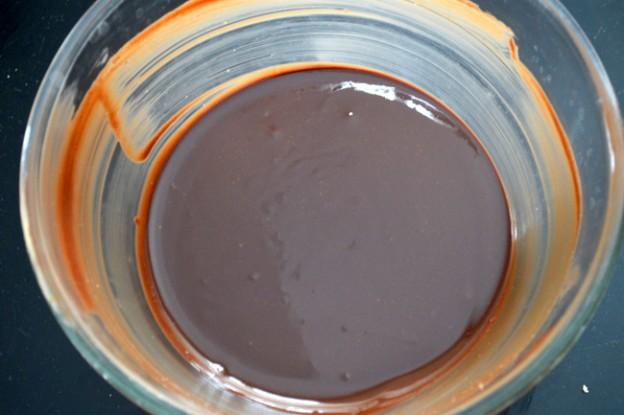 21. Scrape it through. Do not start while the chocolate sauce is soft to the touch.
22. Scrape through the bowl completely. Add it into the bowl of your electric beater.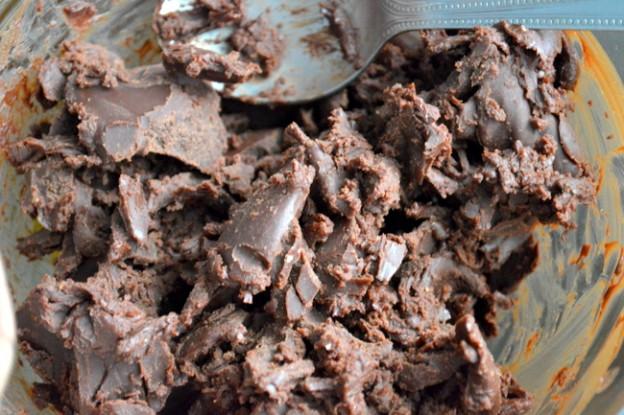 23. Start beating on slow speed first until it becomes soft. Then slowly increase speed to medium. You will start seeing magic for the second time. That yet again gross chocolate scraps beautifully turn into some luscious finger licking buttercream heaven. Have you seen this before ?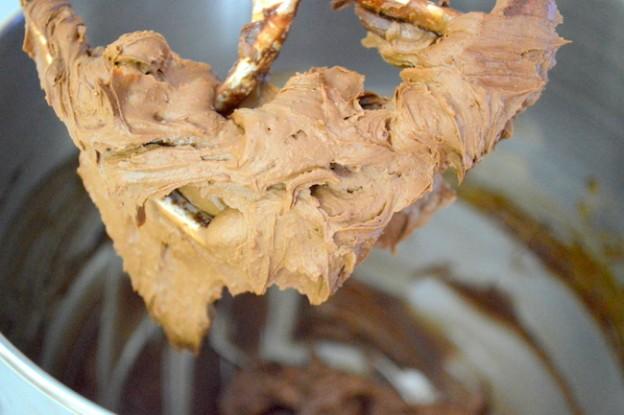 24. Keep beating on medium high speed for 2 more minutes until the frosting is smooth and fluffy. Use a rubber spatula to scrap down the sides. If you feel the frosting is too stiff, use your rubber spatula to give it a thorough mix to soften up.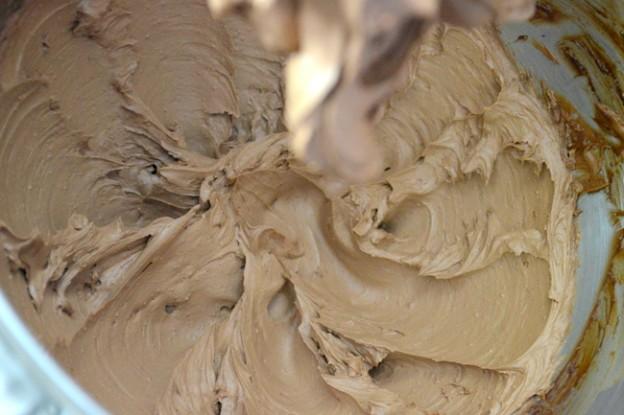 25. Dump the entire buttercream content on top of the cake. Smooth using a spatula.
You are good to go. Now do the slice test I was telling you. And following that, just begin the other set of test criteria I was talking about. This is a huge bunch and pictures can wait. You deserve 2 full slices now, right now!! Others can wait
My best find till date. I still have one more research to be done in this same chocolate. To hunt for a grandma s chocolate cake recipe. And compare that with this and then finally make one a winner. I definitely don't have a grandma who baked and I don't have any family recipes that was passed through. So this journey would be tough but a task that I would love. I will go find people who have grandmas who made the best chocolate cake ever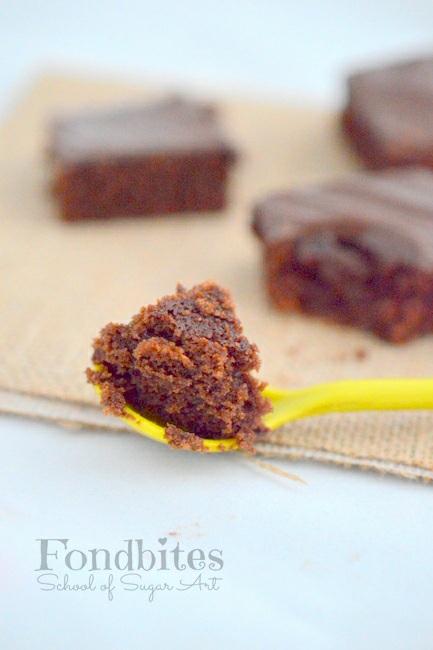 Enough of drooling over mine, get back and go make yours