Bake Along #71 – Bourbon Biscuits
March 3, 2020
2021-09-04 18:04
Bake Along #71 – Bourbon Biscuits
Bake Along #71 – Bourbon Biscuits
One of my favourite biscuits is bourbon, atleast for splitting the layers and licking the cream inside. Who would not have done that ?! . I am basically an orange person, I used to pick up orange cream biscuits, elachi if stock is there and then these bourbon. And that we already have orange cream biscuits in bake along, kids are at home now, I decided to get some summer squashes and home made biscuits to keep them busy in the middle of their hard working play time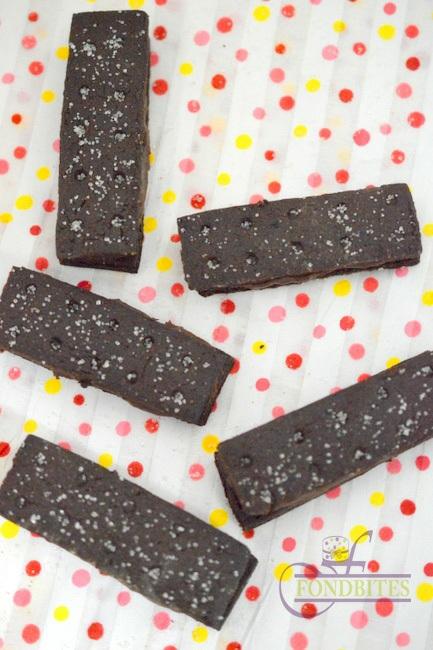 The quality of these biscuits, depends on the quality of your cocoa powder. So choose to use a good quality one. The process is really easy, its a one bowl method but the fun part was when I had to poke the dots over each cookie and then I realized, it is not as less time consuming like a one bowl cake , but it was fun to put together these cookies and finally sprinkle some sugar over and then munch on some real bourbon biscuits
Ingredients:-
Cookie
Butter – 100 gms
All-purpose flour – 200 gms
Cocoa powder – 25 gms
Caster Sugar – 150 gms
Honey – 2 tablespoons
Milk – 3 tablespoons
Vanilla extract – 1 teaspoon
Salt – 1/2 teaspoon
Baking soda – 1 teaspoon
Filling
Butter – 75 gms
Cocoa powder – 20 gms
Icing sugar – 150 gms
Vanilla extract
To Sprinkle
Granulated white sugar – 2 tablespoons
Method:
1. Add all the ingredients butter, flour cocoa powder, caster sugar, honey, milk, vanilla extract, salt and baking soda into the bowl of your beater.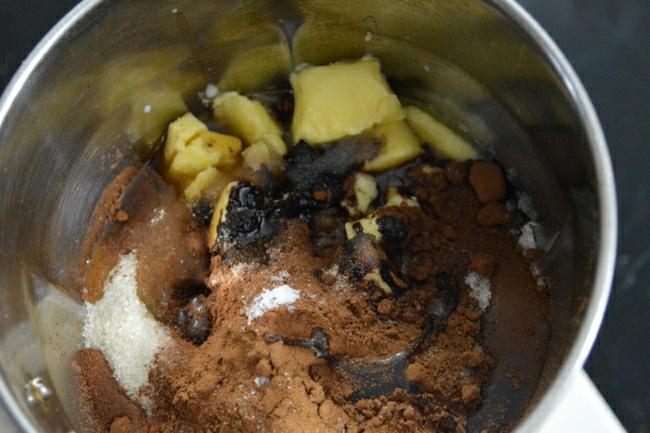 2. Beat on medium speed for 5 minutes until everything combines together well. It will be much smoother than what is here in the picture. Chill the dough in the refrigerator for 15 minutes.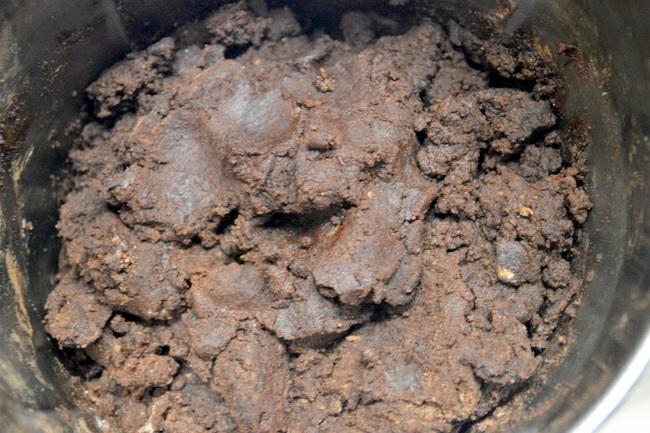 3. Roll out the dough on your working counter dusted with some flour. Use a metal scrapper or a pizza cutter to cut out 3 inch by 1 inch rectangle shaped cookies.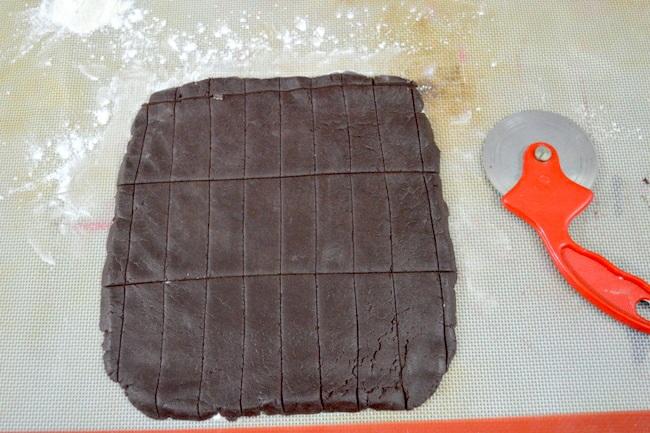 4. Line a baking tray with silicon mat or butter paper. Pre-heat oven to 180 degree C. Use a bench scrapper to gently transfer each cookie from the working counter into the baking tray. Use back of a tooth pick to poke holes on top. This is just to resemble bourbon biscuits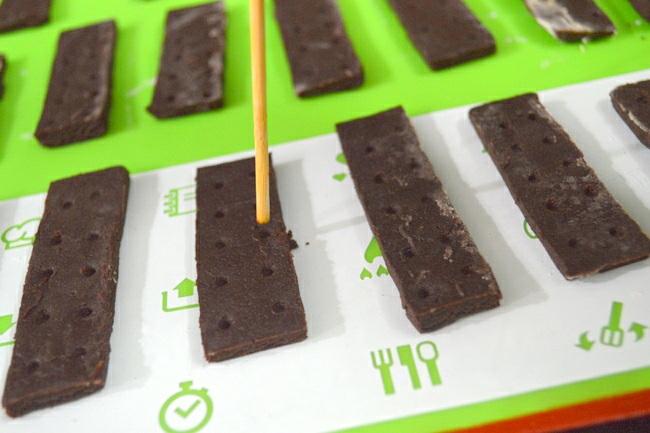 5. Bake the cookies in the pre-heated oven for 12 to 14 minutes.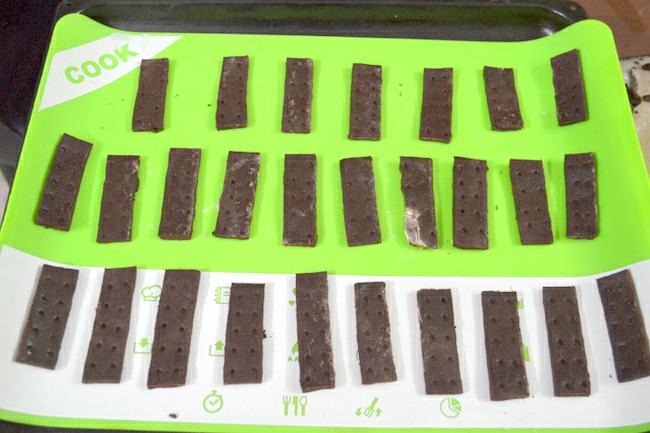 6. Cool them on a wire rack. Repeat the same to all the batches.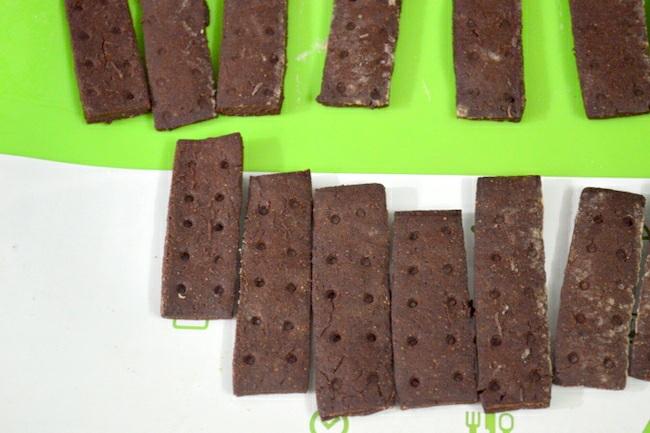 7. Cream – Add all the ingredients icing sugar, cocoa powder, butter and vanilla into a bowl.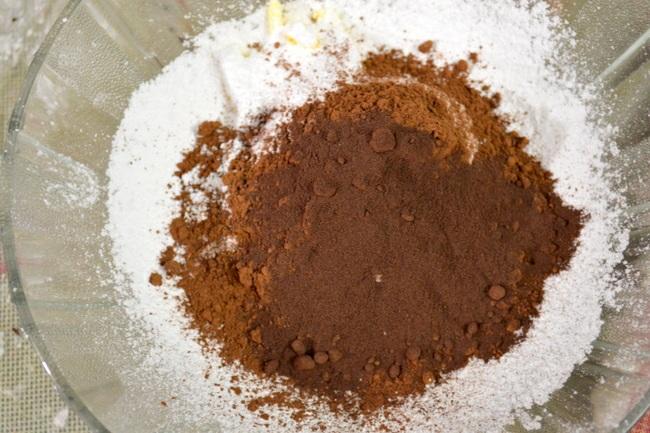 8. Whisk or beat on medium speed until it is creamy and smooth.
9. Fill the cream in a piping bag. Pipe onto the back side of one of the cookie.
10. Sandwich with the pairing cookie. Press gently. Sprinkle granulated white sugar on top. Finish doing this to the entire batch.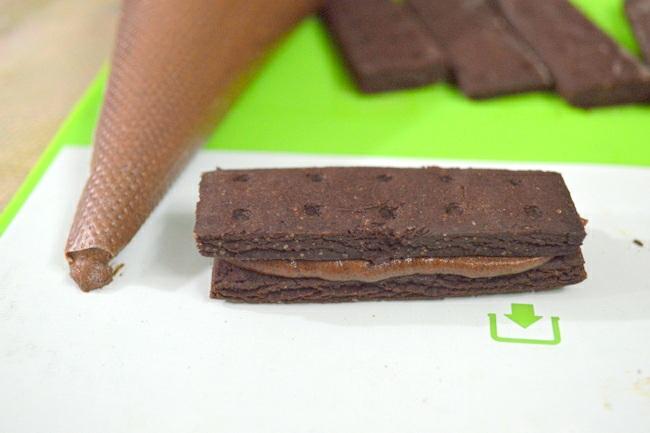 Store them in airtight containers and they are good in room temperature for couple of days and refrigerated for a week.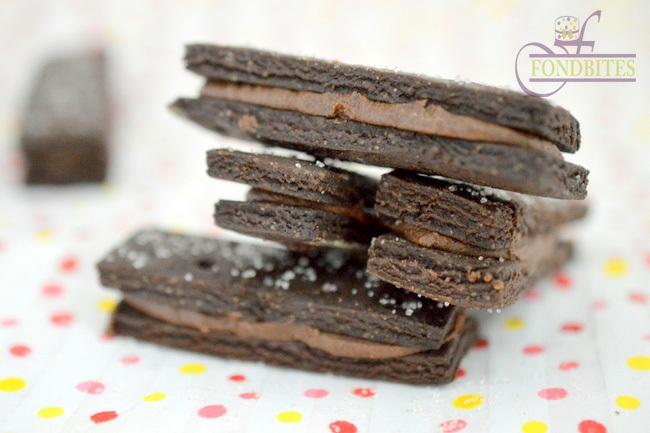 Enjoy these with a hot glass of milk/coffee/tea to dunk into