Bake Along #59 – Karachi Biscuits
February 29, 2020
2021-09-04 18:08
Bake Along #59 – Karachi Biscuits
Bake Along #59 – Karachi Biscuits
I know the picture does not do justice to the name of the post. But on a honest note, I should need some real courage to name the post so !! Agree or not ?!?
I wanted to make some cookies, as we have done a cake and some yeast, past couple of weeks. You might be wondering, is there not any other baking categories that I know, or would I even ever try those. Answer is, I will – to boost up your confidence, we will do a tart the following week. And so since I have declared it, though tarts are one of the boring subjects for me, I will do it for our group but I would keep the flavours a secret for a week now.
Now coming back to why I named the post so!!
I wanted to make a cookie that is very unique and would stand the taste of many. Being in India we all would have tasted the cookies in bakeries and few of us would have tried our luck to replicate the same, but most of the times we compromise on making our good old chocolate chip cookies, peanut butter cookies and the like, with the western standards and be content with.
But my curiosity on venturing biscuits from the Indian bakery is still there. Few months back when one of my  students lovingly got these 'Karachi Biscuits' from Hyderabad, that is when I had munched on them for the first time and really got to know what it is all about and how famous they were. I could not stop with one and all the students in the batch would agree to it. It was saving us until we pulled ourselves from work and get back to our main course of meal
So when I googled to find out if there are recipes on that name, to my surprise I was not able to find many, but all the links pointed to 'Tutti Fruiti Cookies'. And each of them had really different components and measurements. So how sure can one be to call it Karachi Biscuits ?
Finally I narrowed down to one recipe that was pinned on a pinterest board which was so boldly mentioned as 'Karachi Biscuits' and I thought I should trust that guts But still, I thought I will name my post, Tutti Fruiti Cookies and then somewhere in the post I will mention about 'Karachi'. Until I cracked that bite into one of the cooled down cookies. Wait for few seconds and from then, no looking back. It HAS to be named, 'Karachi Biscuits'.
Those natives, might find differences, as I have not compared them in a short span of time. Also we are not sure, if original Karachi Biscuits are made full of butter. So our version, is definitely a show stealer and a complete sell out.
You will not stop with just one cookie.
Coming to why am I yapping so much with no other picture in between, is another long story. I will tell you if you would want to listen
I started baking on the day I had to leave to my mom's place for the festival holidays and damn I could not source tutti fruiti at about 5 pm when the sun is almost going down. I had to run errands to find just that 100 gms needed for the recipe and when I came back the car is waiting down and everything to go has been packed and all ready :/ In a jiffy everything had to be done and baked including the photo shoot. I'm highly dissatisfied because I could not do justice to the awesome cookies for all that vision I had to write about the whole thing. And so I have some of the dough back in my freezer and probably I will update the pictures when I bake them again
That was a short story indeed
(Highlights: See how organized I am for the time I gear up to look out for tutti fruiti which is the key ingredient and look closely, someone else has packed all my things )
Ingredients:-
Inspired from : Pinterest
Unsalted butter – 350 gms, softened
Icing sugar – 1 1/2 cups
All purpose flour – 3 cups
Baking powder – 1/2 teaspoon
Salt – 1/2 teaspoon
Orange zest – grated from 1 whole orange
Fresh orange juice – 1/4 cup
Pure vanilla extract – 1 teaspoon
Tutti Fruiti – 100 gms
Cashews – 1 cup, broken into small pieces
Any other nuts/dried fruits of your choice – 1 cup ( Optional – I did not add)
Method:
1. Whisk together all-purpose flour, baking powder, salt, zest of orange in a big bowl.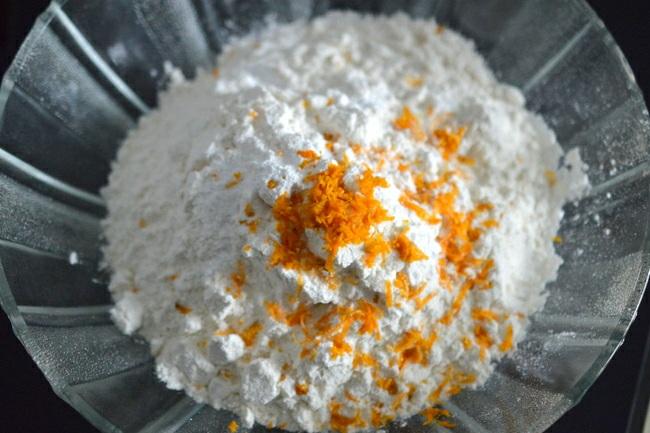 2. Add tutti fruiti and chopped cashew and mix well using your hands until the flour mixture coats the tutti fruiti well. Keep aside.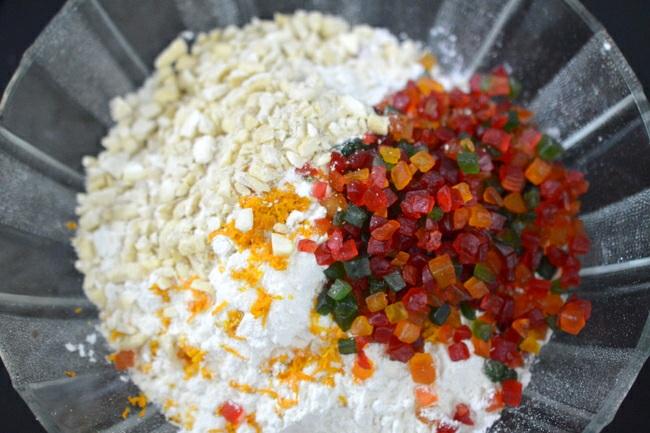 3. Add butter into the bowl of your electric beater and beat on medium speed for 2 to 3 minutes until it becomes light and fluffy.
4. Add icing sugar to the butter.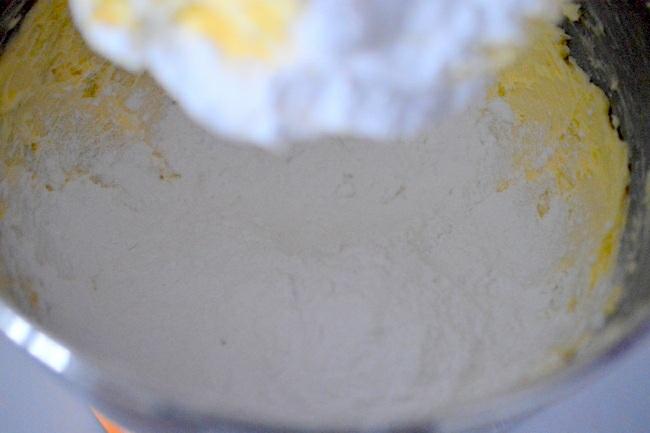 5. Beat on medium high speed for 5 minutes until the mixture becomes creamy, light and fluffy.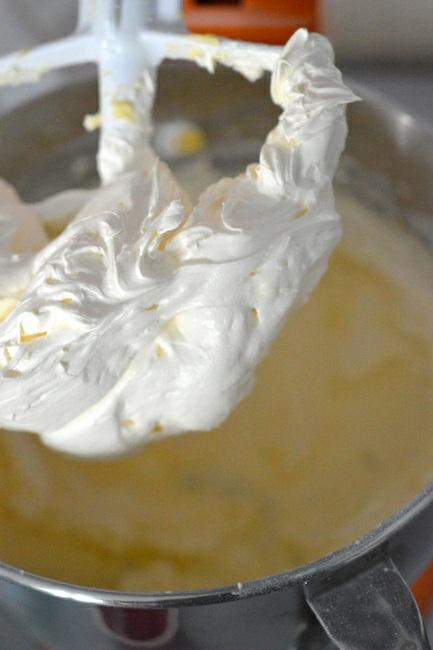 6. Add pure vanilla extract and orange juice into the mixture and beat for about a minute on medium speed just until combined.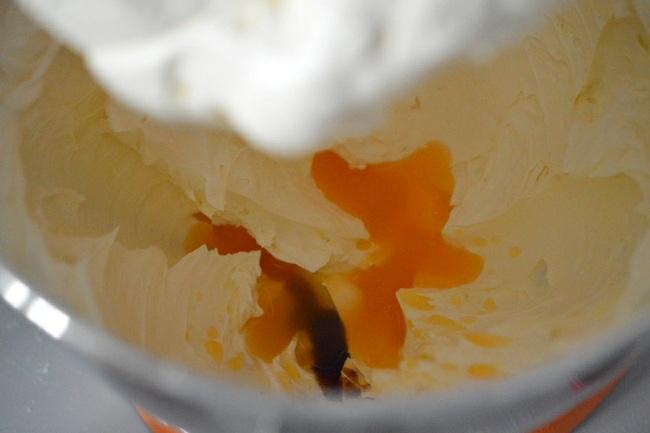 7. Add the flour mixture all at once and beat on slow speed until the flour has been incorporated. Do not over beat.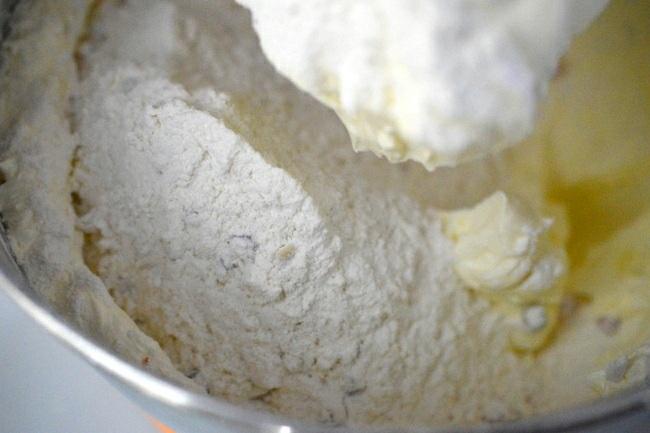 8. It is a soft and creamy dough.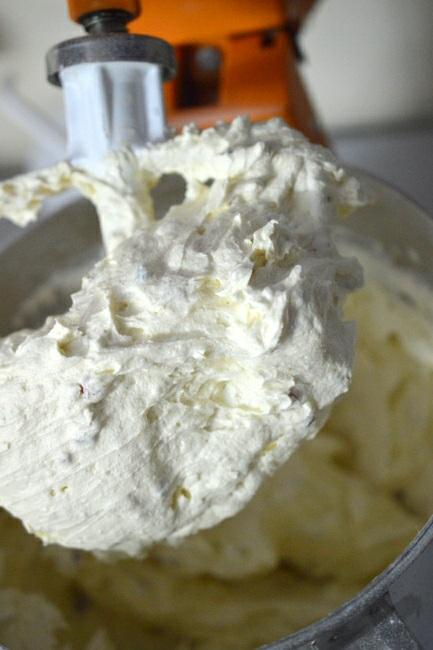 9. Keep a plastic wrap ( cling wrap paper) on your table and transfer the cookie dough onto it and wrap it completely and freeze it for 2 hours or even over night to completely firm up. Shape the cookie dough into a log which is approximately a cuboid so when you cut them down you will have square shaped cookies. It will be ideal to make 2 logs out of this dough. Mine was too long to be a square, so my cookies are almost rectangle. Is this maths anywhere near clear ?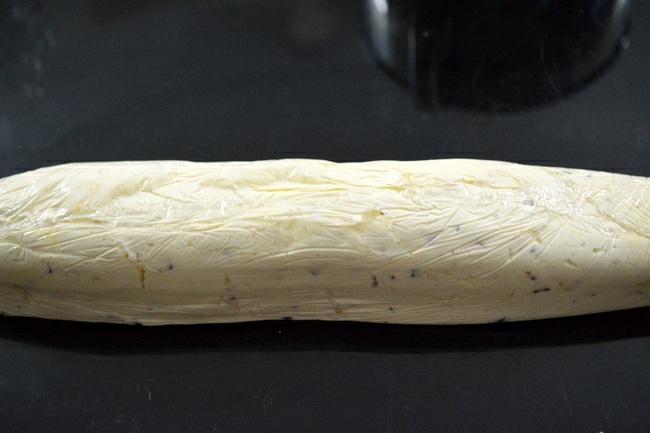 10. And so now you know, why I briefed up on my story ? There you see it is not fully firmed up, but I was hurrying the whole process. Just the top and sides are firm and cold, while the center was still soft, but I could salvage it with lot of endurance. You don't have to do this. Wait for it to firm up completely.
Pre-heat oven to 180 degree C. Line up your baking tray with silicon mat, or butter paper. Cut the log using a sharp knife that is 1 cm thick each.
11. Carefully transfer them onto your prepared baking tray. Space them one inches apart.
12. Bake in the pre-heated oven for 15 minutes until the bottom edges are light brown and the top is golden brown. Cool on wire rack to come down to room temperature. Right away gobble one, no two, no… ok keep aside a few for your family!! Pleaseee!!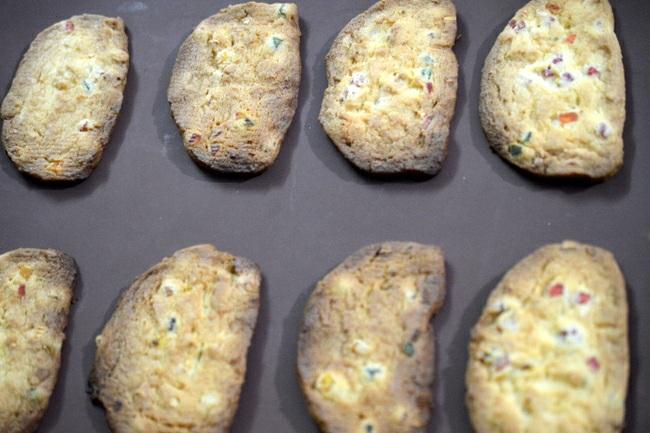 The zest of orange or the juice of it, never shows its flavours in the final cookie. So those who don't love orange so much also just trust me and give it a try. Do not omit it. You can also add double the quantity of tutti fruiti into it, if you are so much in love with them. I wish I added more.
I was stunned at the results and was in an elevated state for couple of days until I finished that batch along with my family and even those who have not tasted the original Karachi Biscuits were overwhelmed with amaze and surprise as probably this was the first time I nailed one cookie that was so nostalgically close to one product of Indian Bakeries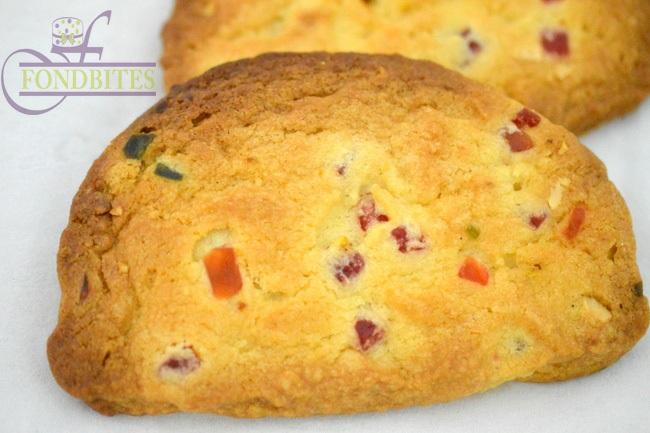 PS: Do not halve the recipe, or you might regret later
This has been baked for Fondbites, Bake Along, a group of enthusiastic bakers, bake one recipe every week along with me. To join the group, send a join request in the facebook group and I will add you to the group.
Recipes of previous Bake Along can be viewed here
Members – Once after you finish baking, post the link of your finished picture below using the linky tool.