Bake Along #55 – Chocolate Fruit Cake
February 29, 2020
2021-09-04 18:09
Bake Along #55 – Chocolate Fruit Cake
Bake Along #55 – Chocolate Fruit Cake
This is something that I have been drooling over since a year. Everyone during the season are too busy whipping up the seductive batter of the rich fruit cakes counting the number of days their fruits were soaking, I wanted to use up my fruits soaking for more than a year into this delectable Chocolate Fruit Cake.
I still have that incompleteness because I cannot claim my grandma's secret recipe, but for many years to come I would keep hunting and figuring out different kinds of fruit cakes probably until when I would be handed over any body else's grandma's secret recipe that I could trust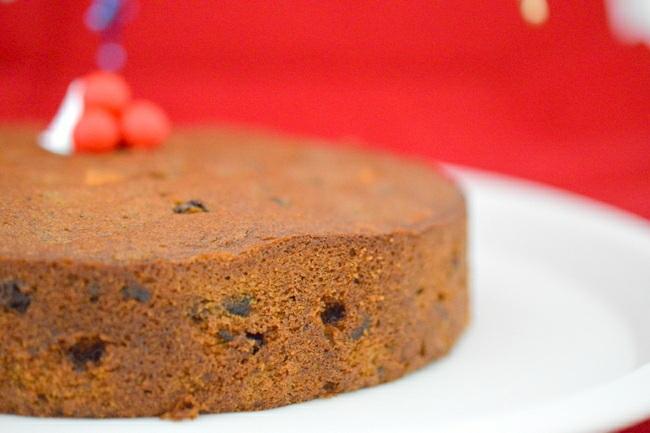 Why I chose this one? I really got curious to check how chocolate would blend with the fruit cake spices and those soaked in fruits. The colour isn't very dark because I have used organic natural cocoa powder, fondly gifted to me by a friend of mine . But originally the cake is supposed to be dark, chocolaty and decadent.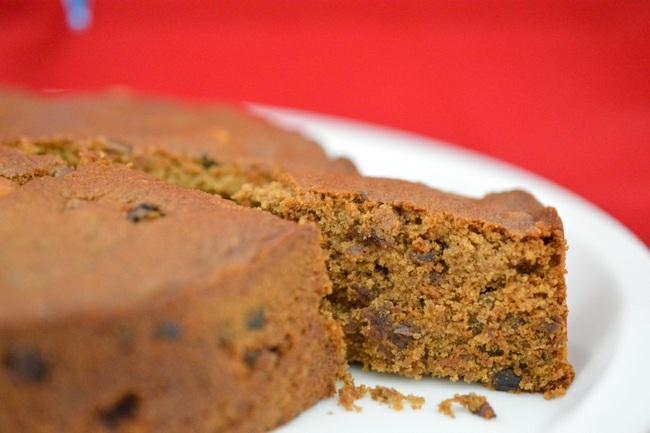 I loved how there is a mild chocolate flavour, though you can choose to shower in more chocolate chips at the end. Yes, quite a bit of chocolate chips is also added into the recipe , Ridiculous!! Isn't it ?!?
Here is wishing a wonderful Christmas and a great year ahead and let wonders happen in each of your homes filled with joy and happiness.
Ingredients:-
Recipe inspired from: Sailusfood
All-purpose flour – 3 cups plus 2 tablespoons
Cocoa powder – 3/4 cups
Baking powder – 2 teaspoons
Salt – 1 teaspoon
Mixed spice powder *- 3 teaspoon
Orange zest and juice – 1 orange
Butter – 350 gms
Granulated white sugar – 1 1/2 cups
Brown sugar – 3/4 cups
Pure vanilla extract – 2 teaspoons
Eggs – 5
Thick Curd – 1 1/2 cup
Mixed dry fruits – 2 1/2 cups ( Soaked in the method as in this link )
Mixed nuts 1/2 cup ( Cashews, Almonds, Walnuts Hazelnuts)
Chocolate Chips – 1/2 cup
Process 2 sticks of cinnamon, 4 cloves, 3 cardamon, 1/4 nutmeg along with a tablespoon of granulated white sugar in the small jar of your food processor. Sift it using a sieve and use the finest of the powder.
Method:
Filling:
1. Line up three 8 inch round pans with butter and parchment paper on the bottom and the sides of the pan. Butter on top of the parchment paper as well. Do not skip this step.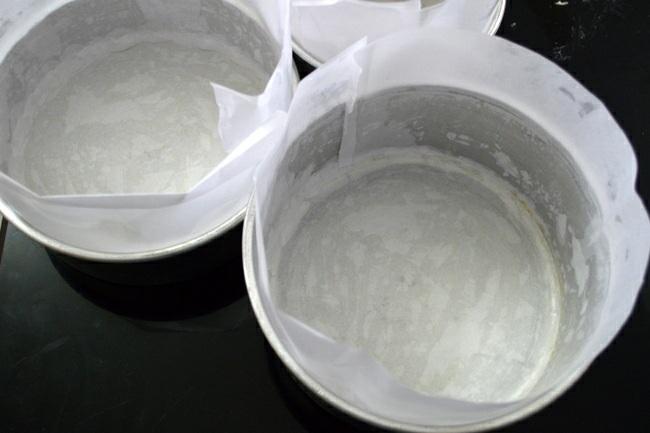 2. Sift together all purpose flour, cocoa powder, baking powder, salt, spices and zest of orange. Keep aside.
3. Add butter, granulated white sugar and brown sugar into the bowl of your electric beater.
4. Beat butter and sugar on medium high speed for about 5 to 7 minutes until creamy, pale and fluffy. Do not hurry up on this step.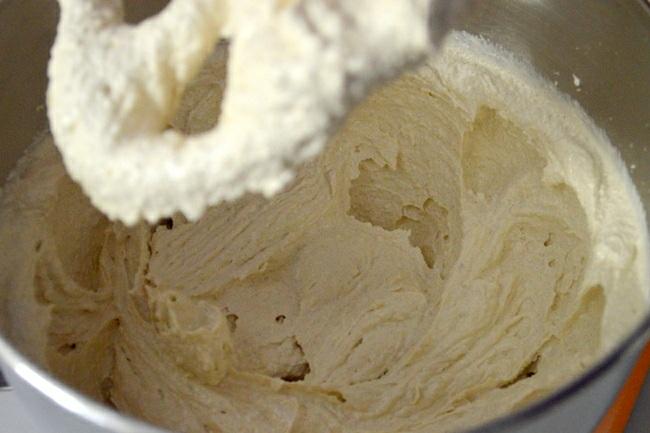 5. Add the eggs one by one and beat for about one minute after the addition of each egg on medium speed.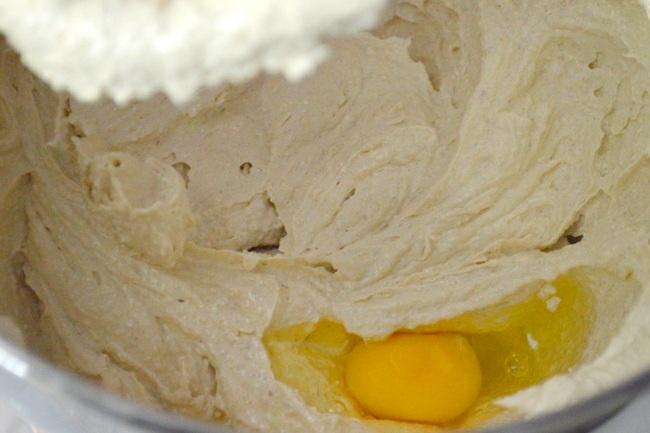 6. Add vanilla extract and beat for about a minute until it combines well.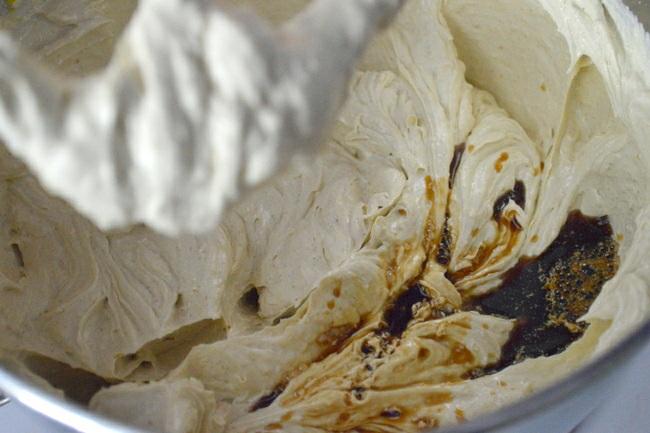 7. Add thick curd in the jar of your food processor and process for just few seconds.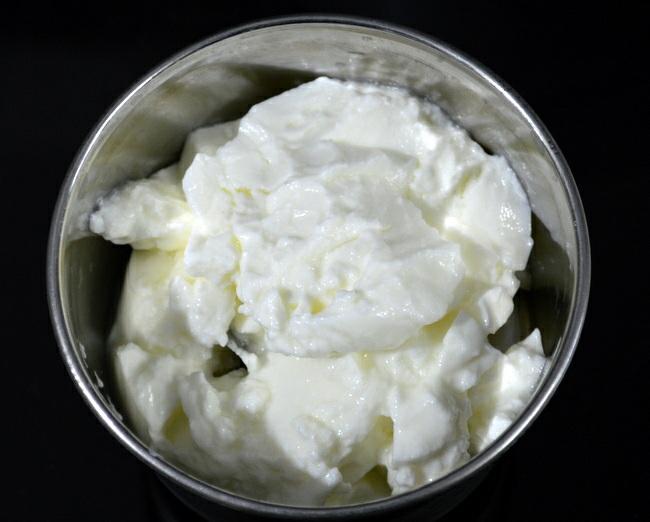 8. It would have thinned down to butter milk consistency. Do not add any water to it. Keep aside.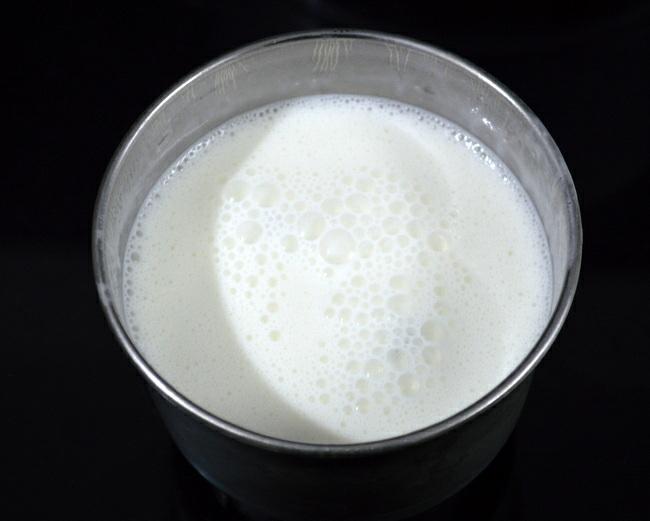 9. My dry fruits, soaking up for more than a year. Bliss!!9. My dry fruits, soaking up for more than a year. Bliss!!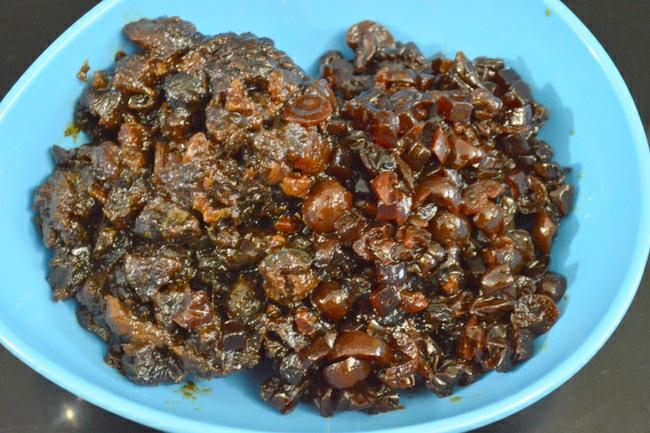 10. Add 2 tablespoons of flour onto the dry fruits and crumble it using your finger tips to coat the fruits with flour. Set aside. This is done to avoid the fruits sinking to the bottom of the cake.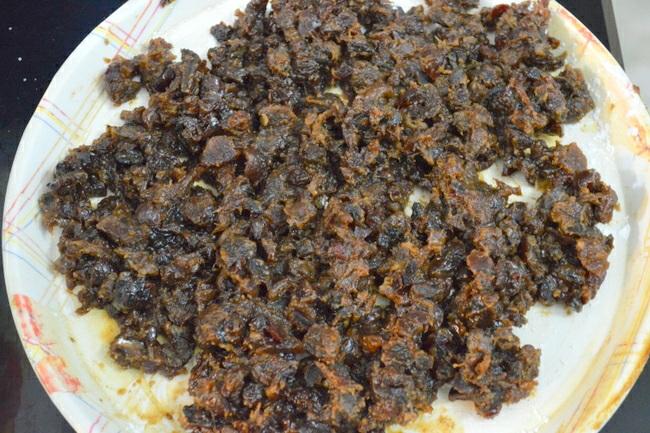 11. Add 1/3rd of the flour mixture into the batter and beat on low speed just until combined. Do not over mix.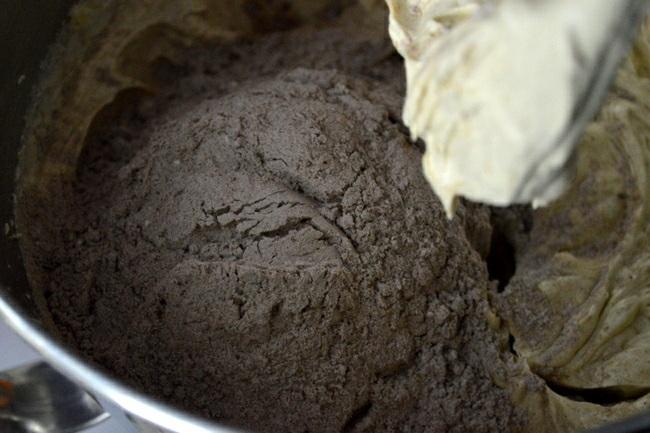 12. Mix orange juice and the curd together and add 1/2 of the liquid mixture into the batter and beat just until combined. Do not over mix. Continue adding the second portion of the flour, beat just until combined, followed with the remaining portion of the liquid mixture and end with the flour mixture. Beat just until combined after each addition of dry and wet ingredients.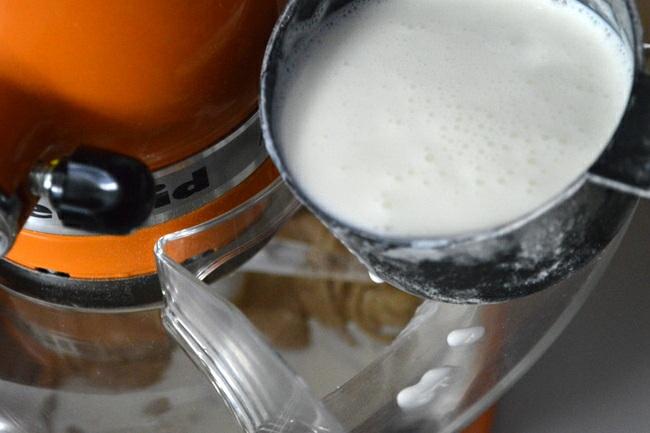 13. That is the final batter, waiting to get dressed with fruits, nuts and chocolate chips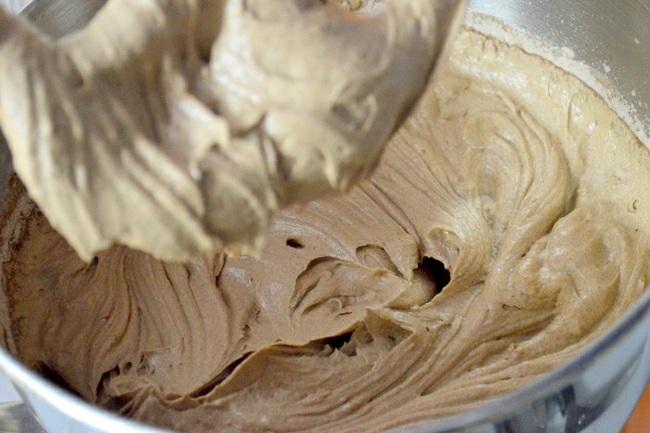 14. Add the fruits and nuts into the batter and fold in using your spatula or wooden spoon to mix well. Check if the dry fruits are not sticking to each other and are scattered all over the batter.
15. Finally add the chocolate chips and fold in again thoroughly. Do not over mix.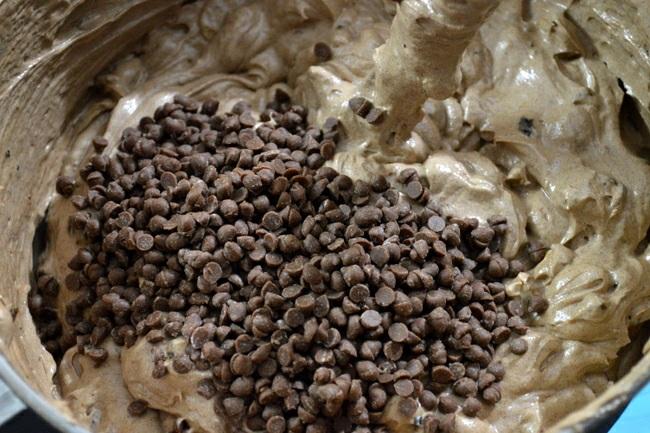 16. Pour batter into the prepared tins. I used more pans because the sizes were not all 8 inches. I just used up all my batter to get 5 cakes. Bake in pre-heated oven at 150 degree C for 35 to 45 minutes until the top is spongy to touch and a tooth pick inserted into the center comes out clean.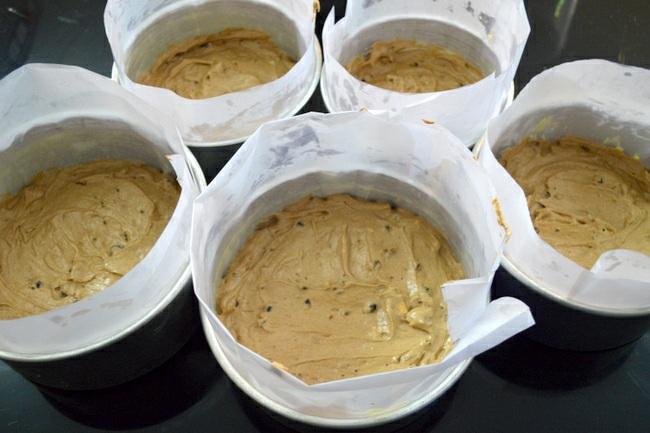 17. Cool on wire racks. Once completely cool, you can choose to bast the cakes with alcohol and cling wrap the cakes and let it mature. You can choose not to soak with alcohol but cling wrap and store in refrigerator until use. Since the dry fruits were soaking in alcohol these cakes have a long shelf life.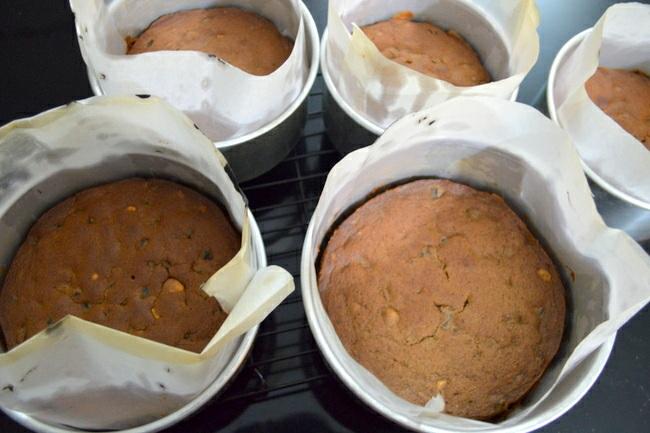 You can choose to add lemon zest and lemon juice along with orange. These make unique gifts for the year as to expect chocolate in fruit cake is very rare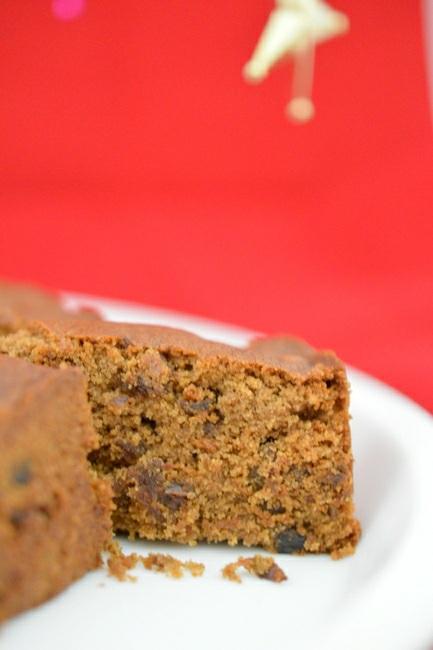 This has been baked for Fondbites, Bake Along, a group of enthusiastic bakers, bake one recipe every week along with me. To join the group, send a join request in the facebook group and I will add you to the group.
Recipes of previous Bake Along can be viewed here
Members – Once after you finish baking, post the link of your
finished picture below using the linky tool.