Bake Along #54 – Yule Log
February 29, 2020
2021-09-04 18:10
Bake Along #54 – Yule Log
Bake Along #54 – Yule Log
And that I have been itching for a year now!! I will have very little to talk this week and a lot more to show you….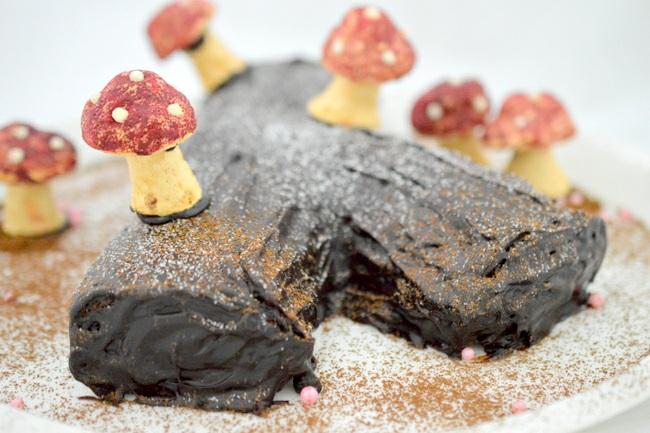 Am so loving that effect, for every time we bakers have to worry about smooth ganache and sharp edges, for one time these streaks really makes sense.
And those mushrooms, the snow and mud
Well yeah!! Really, we are going to get into the recipe now!!
Ingredients:-
Sponge recipe source : Joyofbaking
Egg whites – 6
Egg yolks – 6
Granulated white sugar – 1/4 cup + 2 tablespoons
Cream of tartar – 1/2 teaspoon
Pure vanilla extract – 2 teaspoons
Dark Chocolate – 120 gms
Ganache:
Dark chocolate – 50 gms
Milk chocolate – 50 gms
Dairy fresh cream – 50 gms
Method:
Filling:
1. Melt the chopped chocolate in microwave on high power at 30 second bursts. Let cool.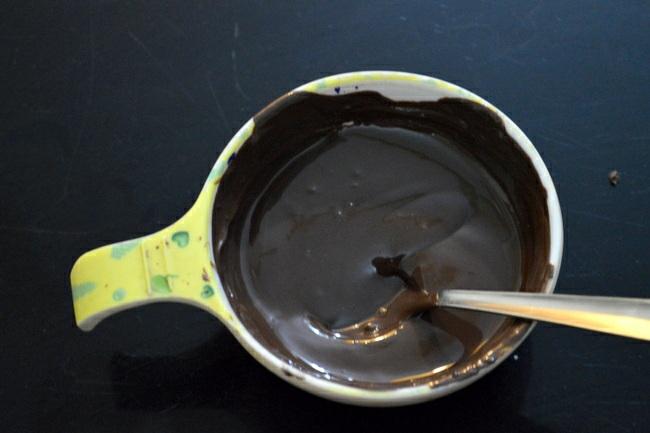 2. Line up your baking tray with silicon mat/butter paper and coat liberally with butter. If using butter paper, dust some flour after coating with butter.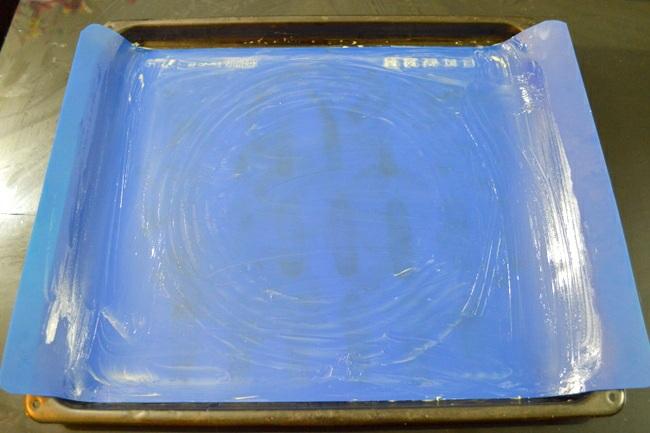 3. Add egg whites into the bowl of your beater.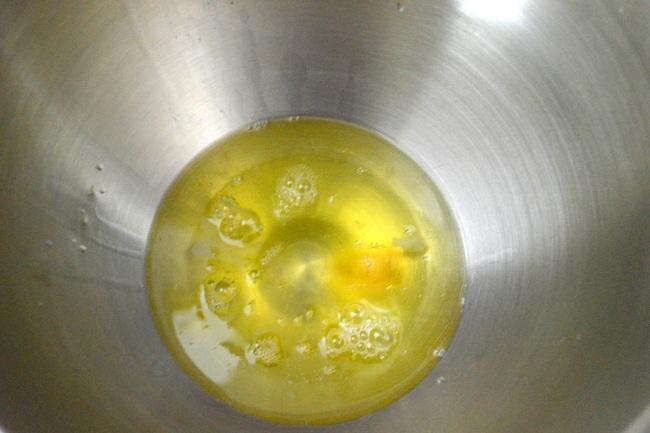 4. Add cream of tartar and start whisking on medium high speed until soft peaks form.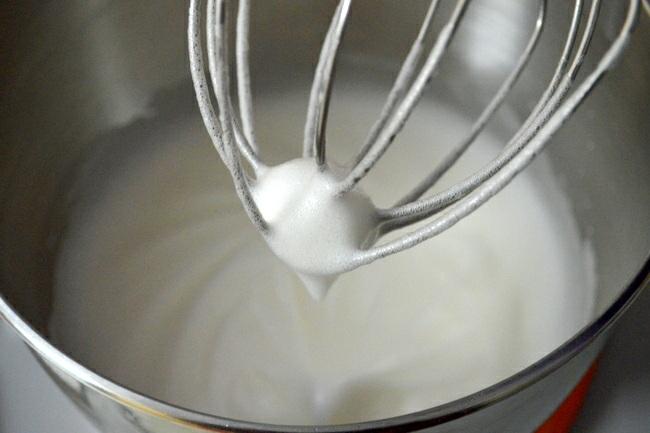 5. Add only the 2 tablespoons of sugar and start beating on high speed for about 3 to 5 minutes.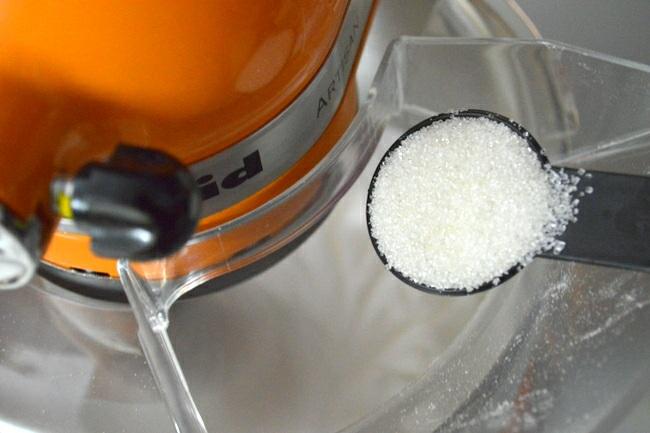 6. Beat until stiff peaks are formed.
7. Transfer the whites into another bowl and add yolks into the beaters bowl. ( Well did you check why I am doing it ulta ? The lazy mans method ? To avoid washing the same bowl again with hot water and lime and wipe it clean, omg…screaaaammmm ). Hi-fi to me, if you felt the same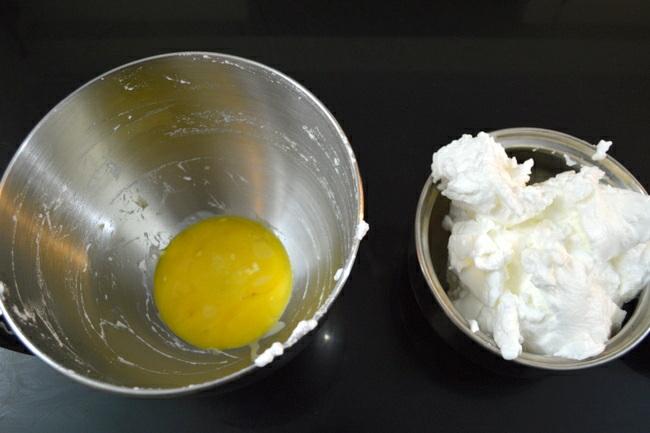 8. Start beating the yolks on medium speed and add 1/4 cup of sugar and start beating on high speed for about 5 to 7 minutes.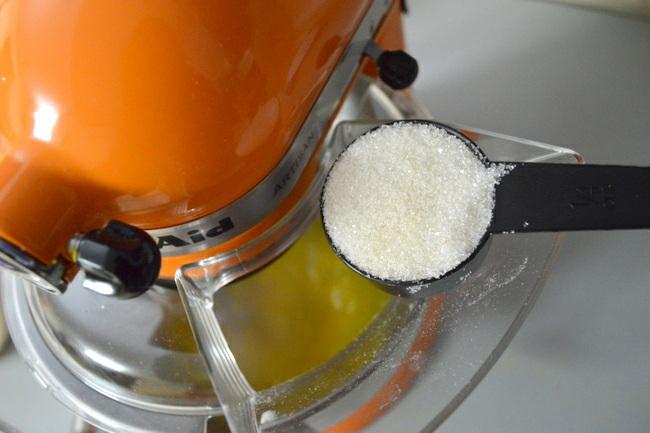 9. Beat until the yolks mixture turns pale yellow, thick and has reached ribbon consistency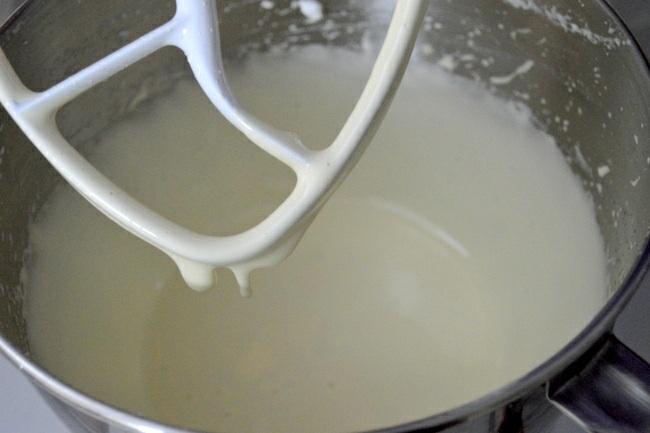 10. Add the vanilla extract and cooled chocolate into the yolks mixture and beat just until combined on slow speed.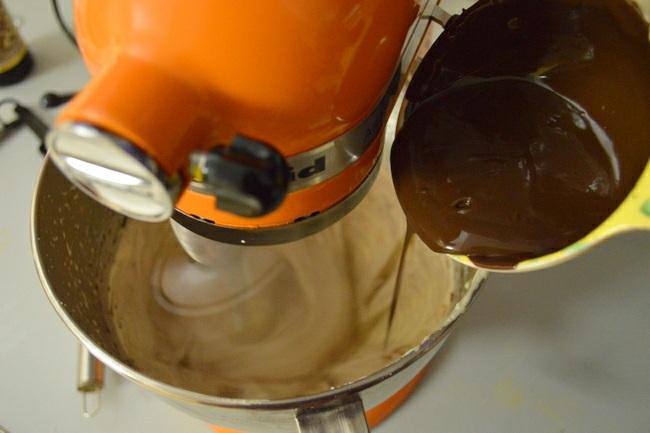 11. Scrape down the sides of the bowl. Do not over beat.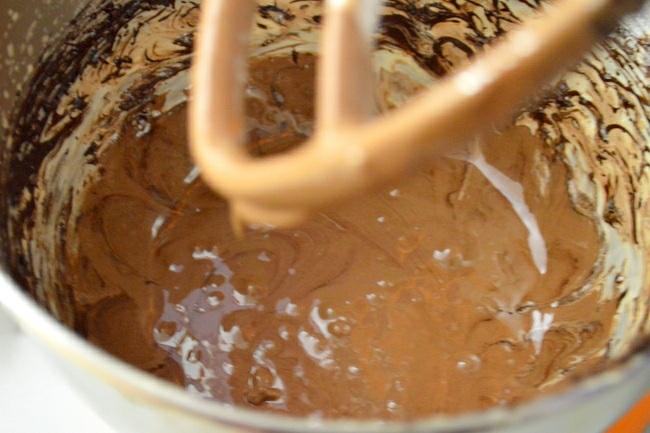 12. Transfer the beaten whites into the yolks chocolate mixture in 3 parts. Cut and fold to incorporate whites. Do not over beat or you will deflate the batter.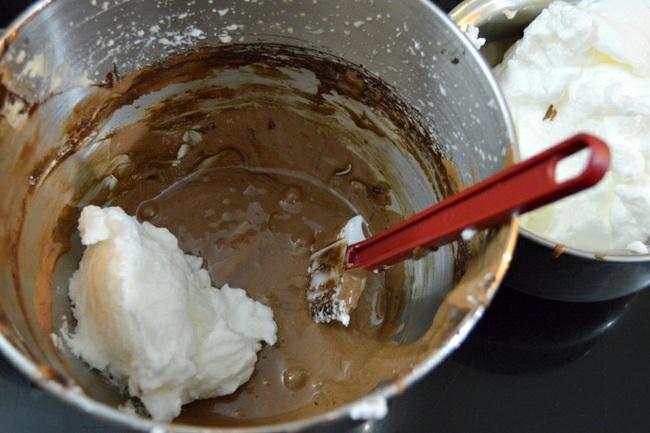 13. Pour batter on your prepared tray.13. Pour batter on your prepared tray.
14. Use an offset spatula to spread out the batter evenly throughout the pan. Level the top. Tap the pan few times to let out air bubbles.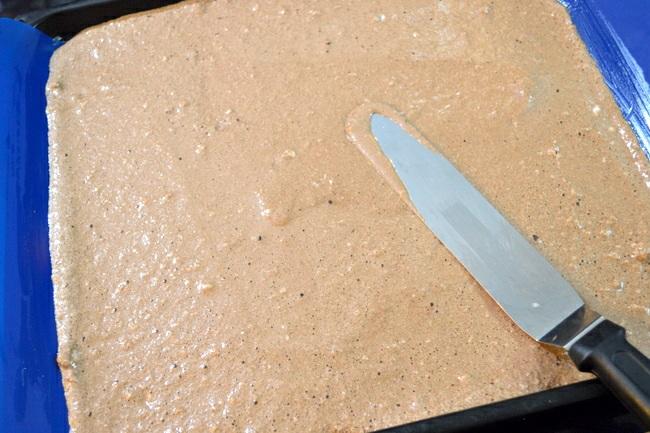 15. Bake in pre-heated oven at 180 degree C, for 15 to 17 minutes until the top is dry, springy to touch and a tooth pick inserted into the center comes out clean.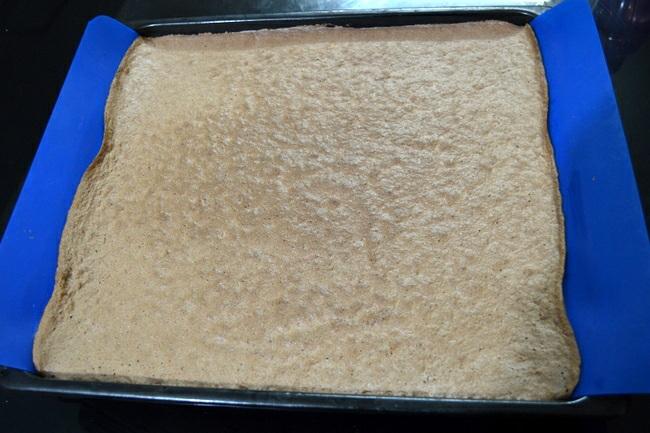 16. Before the cake cools, sprinkle water on a cotton towel. Dont make it over damp.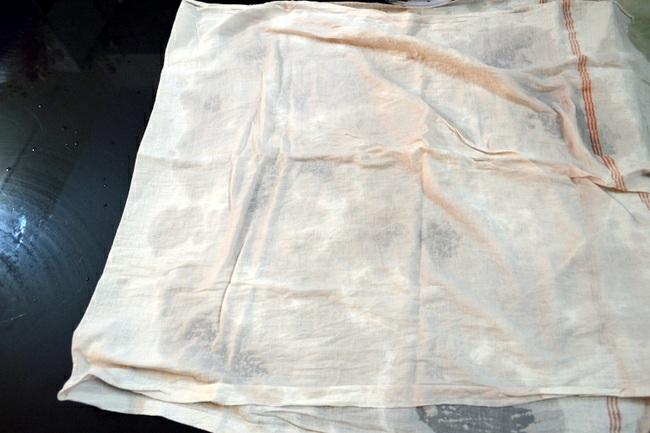 17. Cover the top of the cake with the damp cloth and let cool.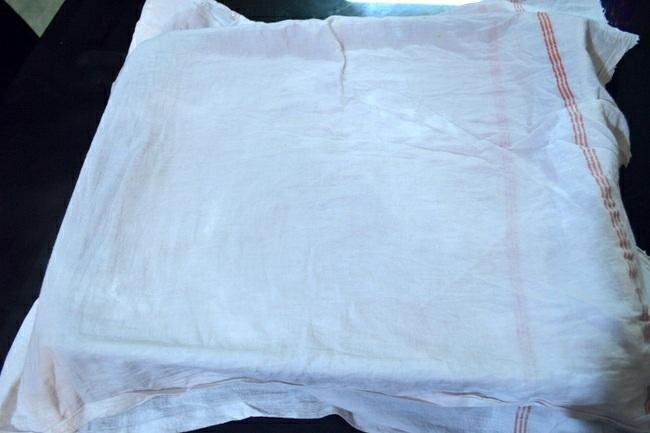 18. While its cooling, prepare your ganache by melting the chocolate in microwave and once completely melted add the cream and stir until mixed thoroughly with no lumps. Remove the damp cloth from the cake. Use a knife to release the sides of the cake from the pan.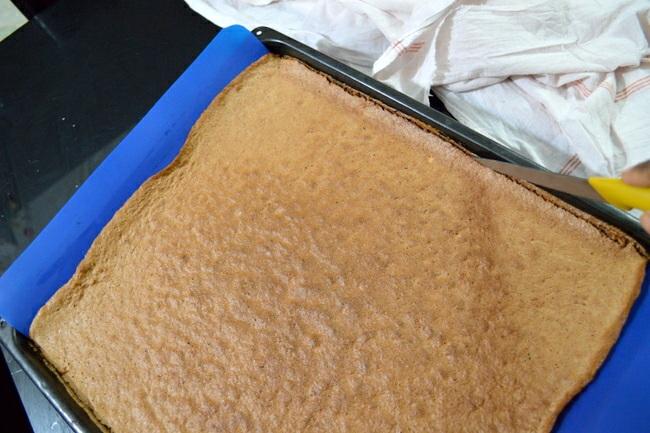 19. Spread 1/4th of the ganache prepared on the top of the cake. Smooth out using an offset spatula.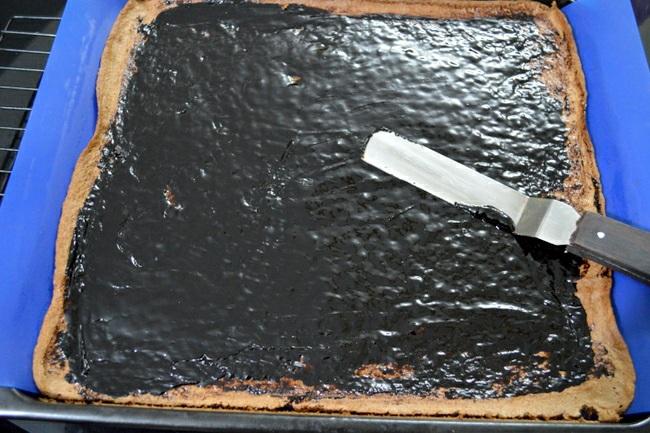 20. Carefully start rolling from the shorter end of the mat. Roll the cake along with the mat/butter paper and then release the mat/butter paper. Do not roll the sponge separately or they will have more tendency to crack. If this one cracks, it is absolutely fine. Mine has not cracked, as it is a silicon mat and butter was a bit liberal to line the mat.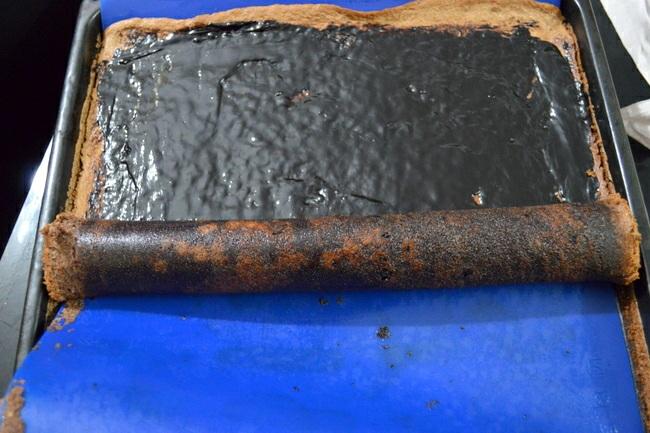 21. Finish rolling completely and use a knife to cut out 1/3 rd of the roll at an angle.21. Finish rolling completely and use a knife to cut out 1/3 rd of the roll at an angle.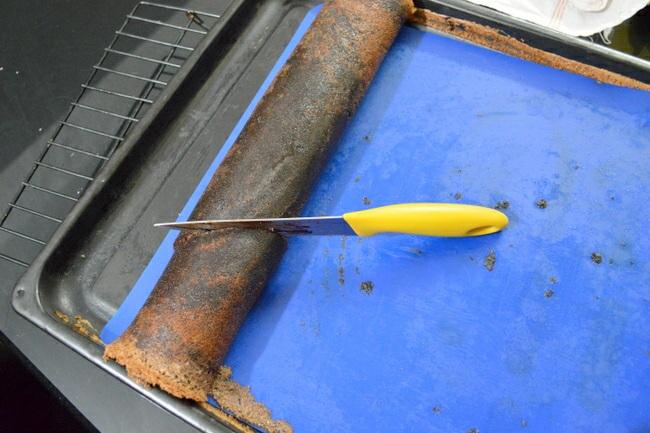 22. Remove and attach it to one side of the roll.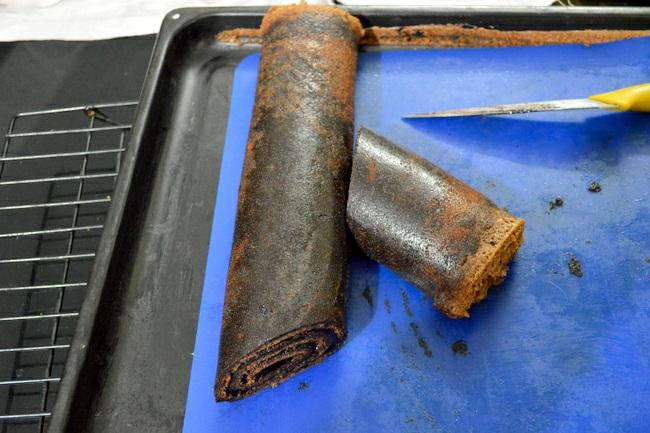 23. Spread over remaining ganache all over the log and use back of your spoon to give it rustic look. Dust some icing sugar/cocoa powder and decorate with meringue mushrooms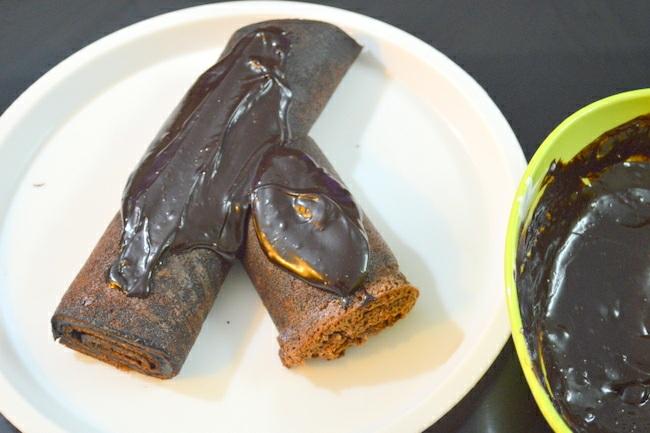 Are you going to ask me if I have forgotten to add flour ? and why there is not any leavening agent like a baking powder here ? and how can it work like that ?
That is the beauty of real sponge cakes and you should not wait to see how this one melts in your mouth. No flour, no leavening agent sponge cake and the whole science works from the eggs.
You can choose to fill the sponge with any flavour frosting of your choice. And yes they are great served with a scoop of icecream and one slice of this log
This has been baked for Fondbites, Bake Along, a group of enthusiastic bakers, bake one recipe every week along with me. To join the group, send a join request in the facebook group and I will add you to the group.
Recipes of previous Bake Along can be viewed here
Members – Once after you finish baking, post the link of your
finished picture below using the linky tool.