Bake Along #3 – Espresso Chocolate Shortbread Cookies
January 23, 2020
2021-08-09 16:41
Bake Along #3 – Espresso Chocolate Shortbread Cookies
Bake Along #3 – Espresso Chocolate Shortbread Cookies
Cookies make a great idea for festive gifts. There are quite a lot of cookies that you could bake and fifill up your goodie bag. It was brain storming to narrow down to this one finally. I wanted to make it eggless so its the same for the all, atleast this time. Shortbread cookies is one such amazing cookie. I love it more for another reason, there is no leavening agent too. But there has to be some added factor to the normal shortbread cookies here and what could it be. Some coffee ? Some chocolate ? or both ?!! yeah so both into these shortbread cookies. So comes these espresso chocolate shortbread cookies.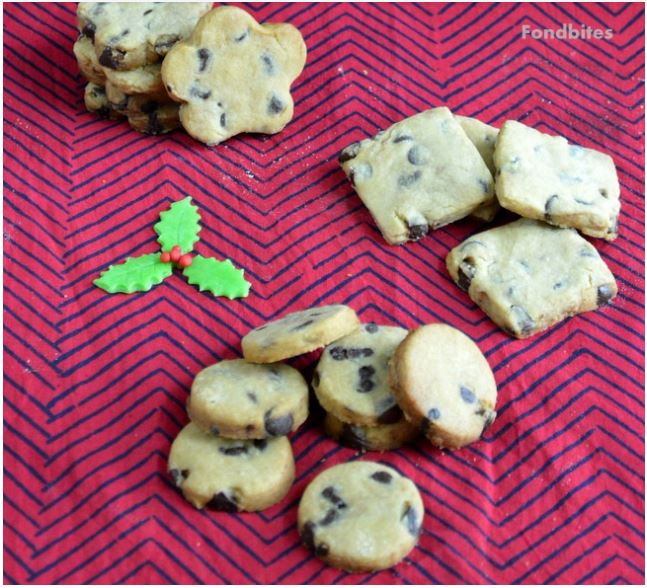 Ingredients:
Instant coffffee powder – 1 1/2 teaspoon, I used Bru
Boiling water – 1 tablespoon
Unsalted Butter – 1 cup, at room temperature
Icing Sugar / Confectioners Sugar – 3/4 cup
Vanilla extract – 1/2 teaspoon
All purpose flflour – 2 cups
Chocolate chips – 3/4 cup, You can also use fifinely chopped chocolate
Salt – 1/4teaspoon
Method
Pre-heat oven to 175 degree C. Line up your baking tray with heat resistant silicon mat/butter paper/aluminium foil.
Sift together flour and salt and keep aside.
Add coffee powder in a bowl and mix it with the boiling water and set aside to cool.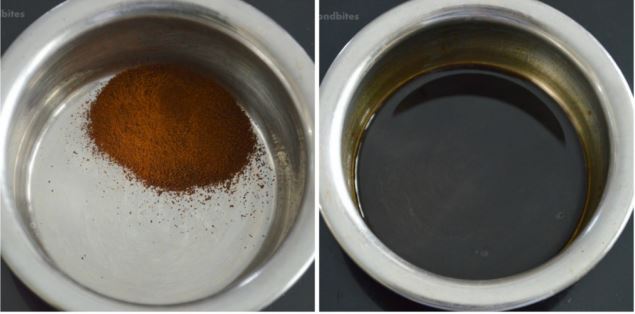 In the bowl of your electric mixer, add butter and sugar and beat well until creamy and pale. This process would take a minimum of 3 minutes.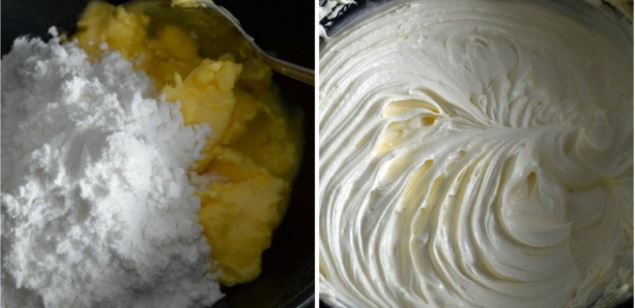 Now add the cooled coffee mixture, along with vanilla extract and beat until well combined.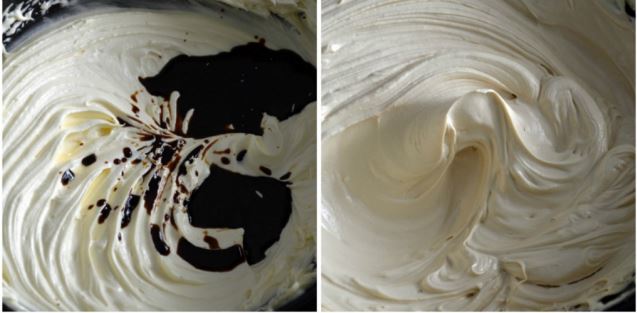 Add the flflour and beat just until combined. Do not over beat.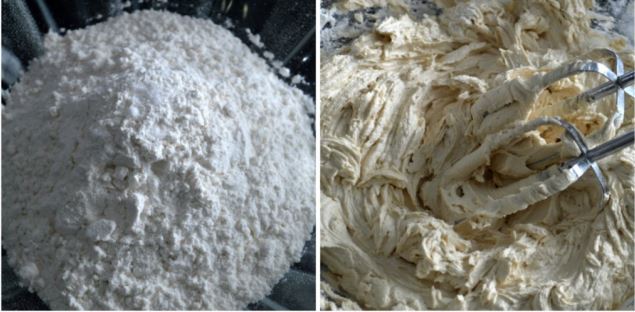 Now add the chocolate chips and fold just until combined. Transfer the dough into a zip lock bag or a plastic wrap and refrigerate to firm it up a bit.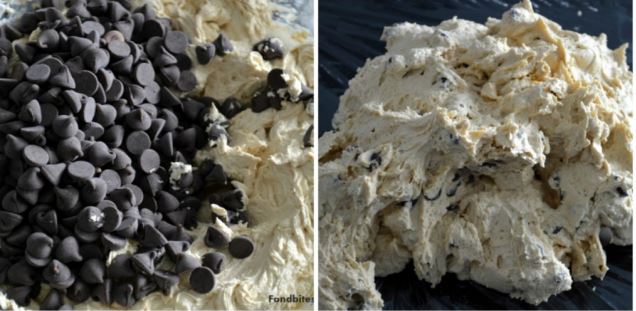 Once dough is firm, take it out and flour your counter generously. Place the dough on top of the floured surface. Dust some flour on top of the dough as well. Try to press it to make a round roughly on your counter. Ensure the dough does not stick to your hands. If it sticks add more flour. Dust your rolling pin and roll it to 1/4 inch thickness. Cut them into any favorite shapes using cookies cutters. Place them on the prepared baking sheet and bake in oven for 15 minutes.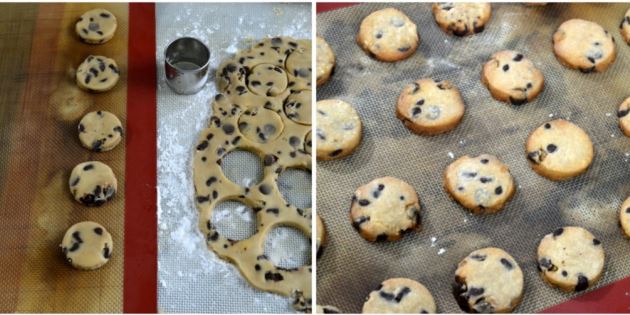 Do the same to the remaining dough until you are done. If dough gets soft during the process you can dust some flour over the top and roll it on a floured surface without over working the dough. Cool on wire rack and store in airtight container. Refrigerate for long.