Bake Along #67 – Empanadas
March 3, 2020
2021-09-04 18:06
Bake Along #67 – Empanadas
I am most of the times not inclined towards savory baking. To me baking means something sweet. Journey of bake along started for the cause of boosting confidence to new commercial home bakers who can keep themselves updated with the trending cakes and other bakes that they could sell off their business. Gradually when home bakers who bake just for their family became a major part of the group and so here is a necessity that family bakes have become equally important along with some real cakes.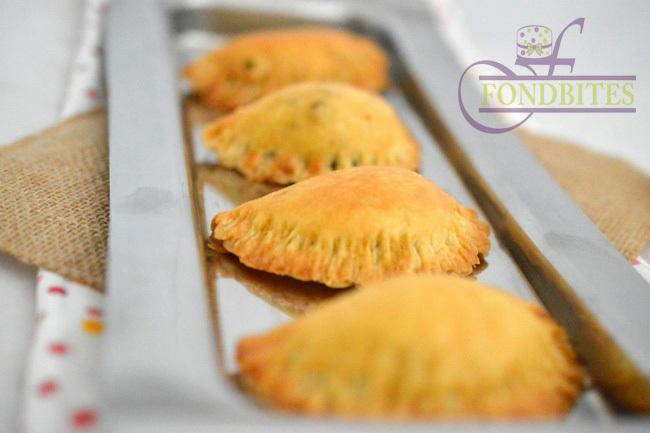 But definitely more focus would obviously be on what would help a bakers business. Off late I am seeing quite a lot of stuffs have come in the market which are selling hot like a clean swipe from the counters. Some how my heart has always been going behind what is coming down into the market, what sells best and how to keep up with the trend.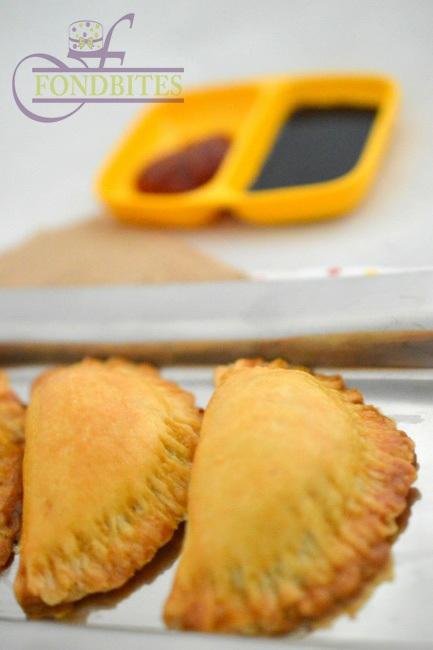 Having said that, this week we are baking a delicious filling enclosed inside a melt in mouth buttery tart base dough. Empanadas. You can change the filling depending on your taste. Original empanadas has cheese added as part of the filling. In the pictures you will see I have skipped it, because this time I decided to treat my family who are basically not very fond of cheese. But the recipe is going to have it and you just have to follow that
Ingredients:-
Butter – 75 gms, cold
All-purpose flour – 1 1/2 cups
Water – 4 tablespoons
Salt – 1/4 teaspoon
Oil – 4 tablespoons, divided
Onion – 1 medium, chopped finely
Capsicum – 1 medium, chopped finely
Garlic – 2 pods, chopped finely
Salt – 1 teaspoon, adjust
Pepper powder- 1 teaspoon, adjust
Red chilly powder – 1 teaspoon
All-spice – 1 teaspoon
Paneer – 100 gms, chopped into small cubes
Minced meat – 100 gms, pressure cooked
Lime juice – 1 tablespoon
Corriander leaves – 3 tablespoons, chopped
Cheddar cheese – 100 gms, grated.
Egg/milk – 1 tablespoon, for egg/milkwash
Method:
1. Pre-heat your oven to 180 degree C. Line up your baking tray with butter paper or a silicon mat. Grate the cold butter into a bowl. Add flour, salt and water into it.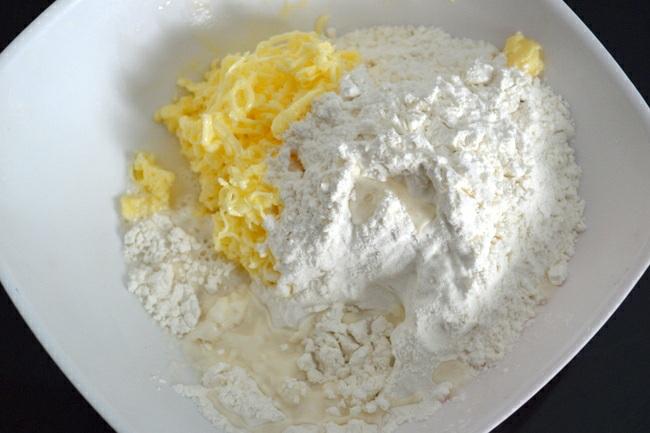 2. Use your finger tips to combine the butter and flour thoroughly. Do not knead yet. Once the butter has been incorporated completely, knead very briefly and make a soft dough. Do not over knead.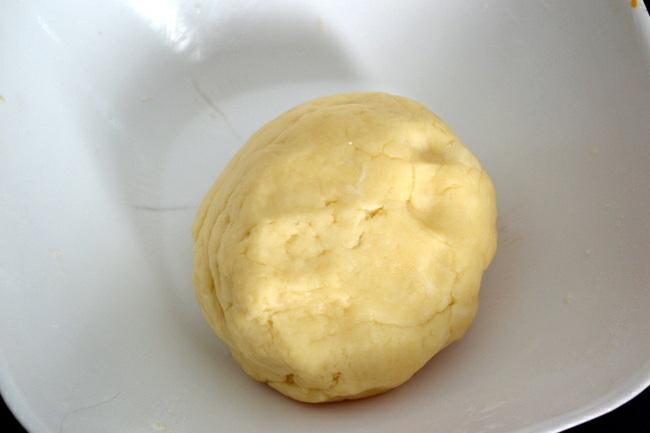 3. Add 2 tablespoons of oil in a fry pan and add the chopped paneer, 1/4 teaspoon salt and chilly powder.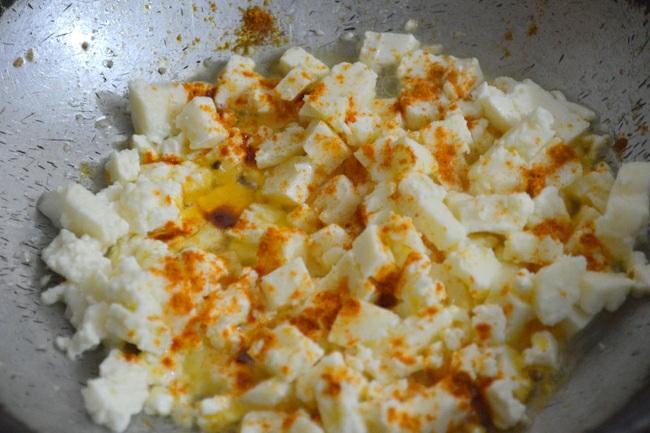 4. Fry on medium flame until the paneer cubes become golden brown. Switch off. Set aside.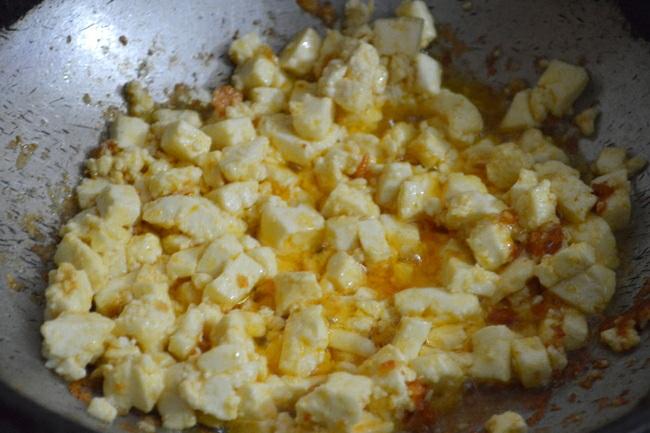 5. In another heavy bottomed fry pan, add 2 tablespoons oil and fry chopped garlic, onions and capsicum until soft.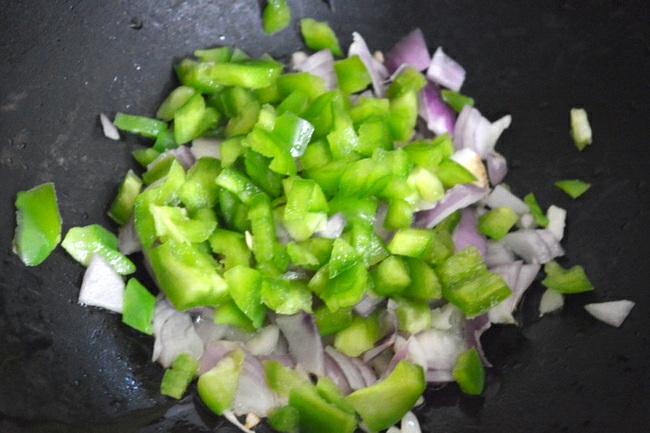 6. Add salt, pepper and spices and fry for one minute.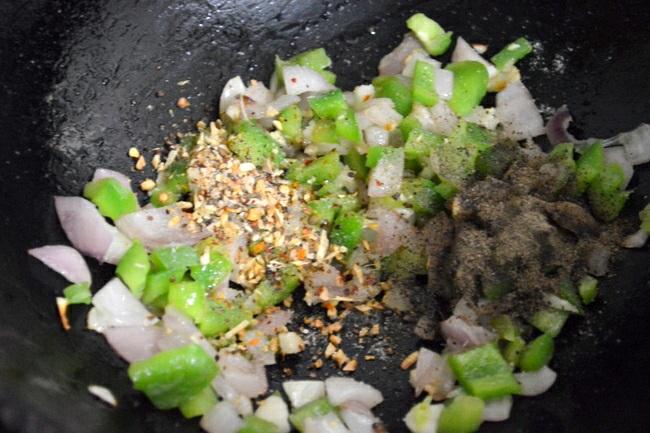 7. Add the cooked meat, fried paneer and lime juice and saute for 3 minutes and until everything combines together. Add chopped corriander leaves and set aside.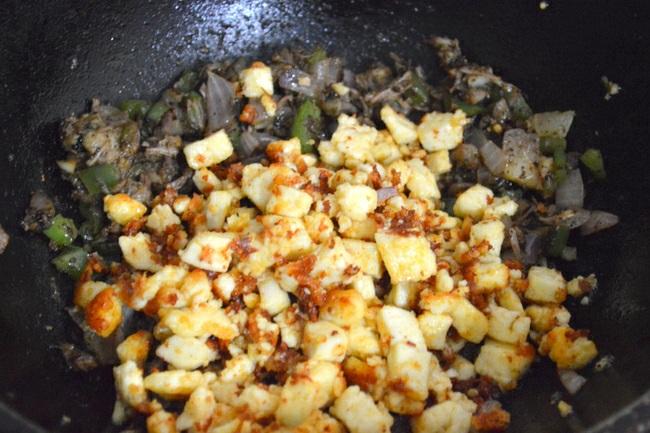 8. Roll out the dough to 1/2 cm thickness, on your counter top or on a silicon mat. You can dust with flour if it gets sticky. I didnt have to dust, as it was not sticky.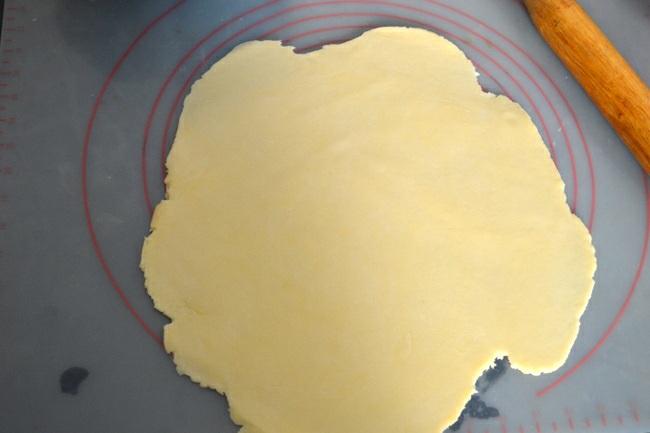 9. Use a round cutter, any size of your choice. Cut out the dough into circles. I just used the cutter I had with me. Use the remaining dough and cut out as many circles as you can. I got around 14 of them.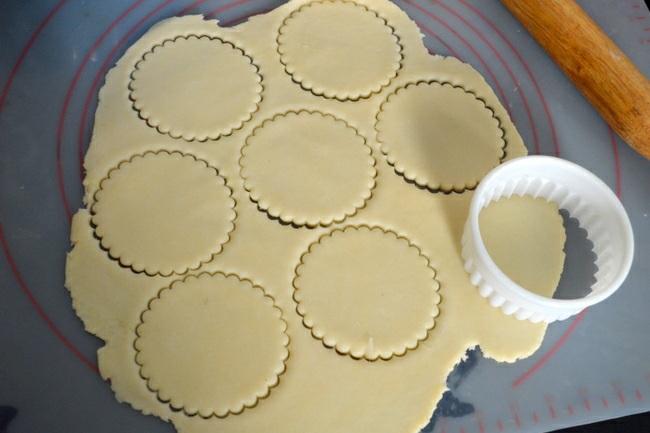 10. Add the filling into each cut out dough and add grated cheese on top of the filling. Quantity of filling depends on the size of your cutter.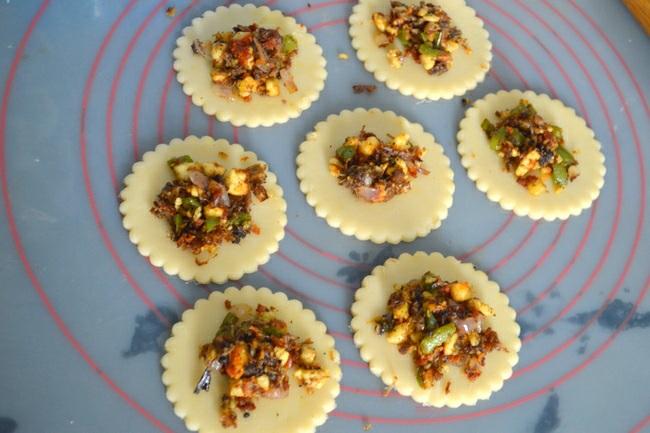 11. Fold each of them and seal well using a fork.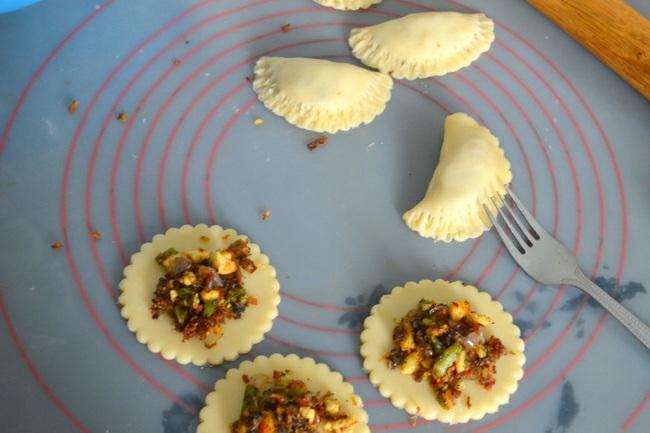 12. Arrange them on a baking paper/ silicon mat lined baking tray spaced just an inch apart. Milk/egg wash and bake in pre-heated oven at 180 degree C for about 20 to 30 minutes until the top becomes golden brown.
13. Cool just a bit on wire rack. Serve them hot with any dips of choice. A simple tomato sauce makes a good pair too.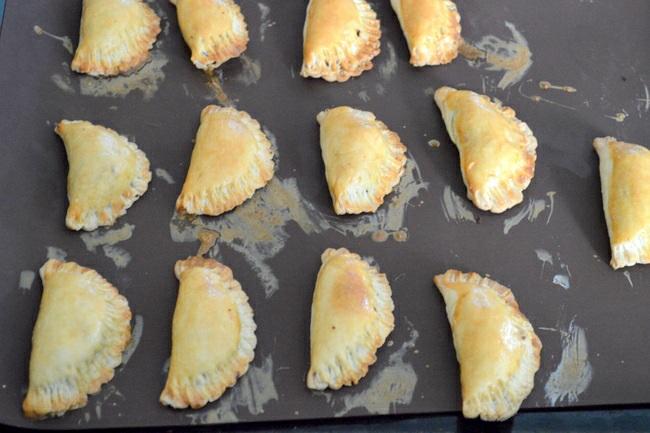 These are just melt in your mouth and the crust tastes divine because of the buttery tart dough. They are so forgiving when you fold them with some good amount of filling but you have to seal them well so they don't open out during baking. They might not be soft to the touch after baking, but just take a bite to experience what melt in your mouth actually means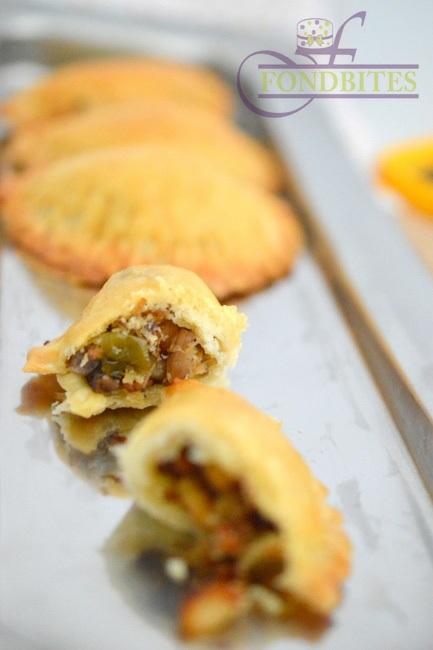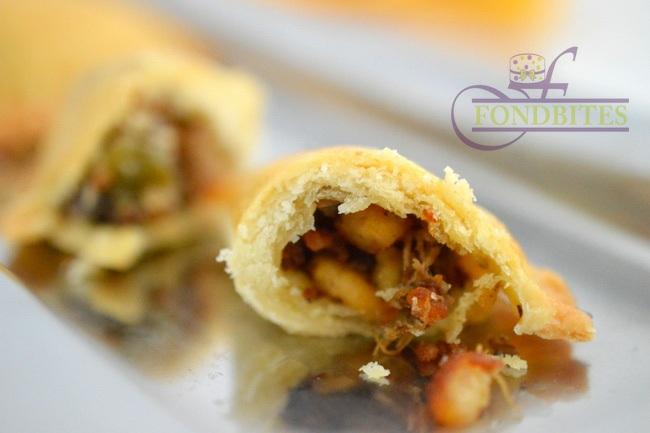 Now am going to enter the sell out spree mode for atleast a month and so keep doing this over and over again with any different fillings of choice and have fun until I come back with some savories