Bake Along #66 – An Entremet, a maiden attempt
March 3, 2020
2021-09-04 18:06
Bake Along #66 – An Entremet, a maiden attempt
Bake Along #66 – An Entremet, a maiden attempt
Until and unless the day arrives, or until and unless someone pushes us into, there is only a feeble chance that a self taught baker would try an entremet ( Pronounced – ontromo ). One such day happened to me, just only a couple of days back. Because I think my time was up, to stop dreaming about how to make them, and to really start making them. And yes, it was just possible. If not for that push, I am not sure how many ever years it would have really taken for me to put these layers together.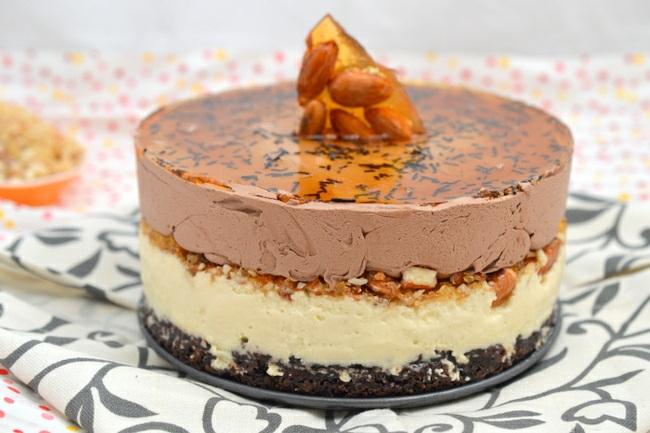 An Entremet in modern french cuisine, literally means small servings that is being served between main courses. Within the pastry world, it is nothing but a layered mousse based cake. Typically they have to be different flavours and different textures put together that is appealing for the looks, taste and texture all in one bite. And so there are never ending possibilities of what each layer has to be and how they have to be put together.
Here for me today, the layers from the bottom are, a rich dark chocolate brownie that is topped with vanilla bavarian cream which is topped with almond praline, topped with milk chocolate mousse, topped with chocolate sprinkles, topped with caramel jelly.
Chocolate and caramel are a match made in heaven. To tie them both up, there is this vanilla flavoured bavarian cream. And so the textures here are a gooey fudgy brownie with a cream on top and the praline for the crunchiness followed by the mousse and then comes a jelly. Those are an array of textures that would combine together in a scoop or a bite with the combining flavours when put together we have our Entremet, a maiden attempt
Ingredients:-
Brownie
Unsalted butter – 50 gms
Dark chocolate – 70 gms
Egg – 1
Sugar – 1/3 cup
All-purpose flour – 1/4 cup
Salt – 1/8 teaspoon
Baking powder – 1/4 teaspoon
Bavarian Cream
Heavy cream – 1 1/4 cup
Egg yolks – 5
Pure vanilla extract – 1 teaspoon
Sugar – 1/4 cup
Gelatin – 2 1/2 tablespoons
Milk – 4 tablespoons
Whipping cream – 1/2 cup
Almond Praline
Almonds – 1 cup
Sugar – 1 1/2 cups
Water – 1/4 cup
Lemon juice – 1 teaspoon
Milk Chocolate Mousse
Milk chocolate – 200 gms
Dark chocolate – 100 gms
Whipping cream – 300 gms
Gelatin – 1 tablespoon
Water – 2 tablespoons
Caramel jelly
Caramel syrup – Reserve 2 tablespoons from praline recipe
Gelatin – 1/2 tablespoon
Water 1/4 cup
Vanilla extract – 1/2 teaspoon
Method:
Brownie
1. Line up a springform pan with butter paper and grease with butter. Pre-heat oven to 180 degree C.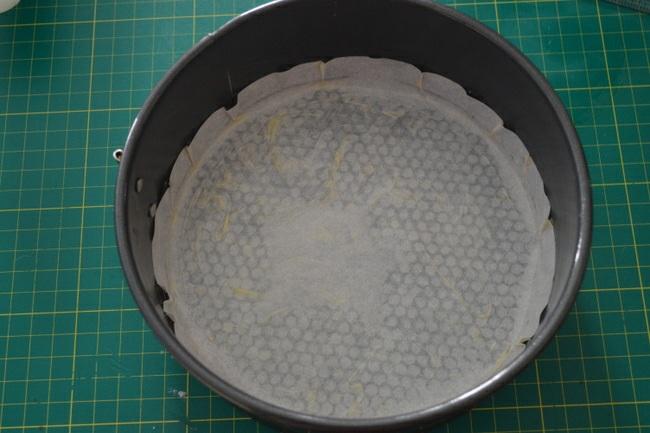 2. Add butter and chocolate into a heavy bottomed saucepan.
3. Bring it on medium flame, keep stirring until they are completely melted.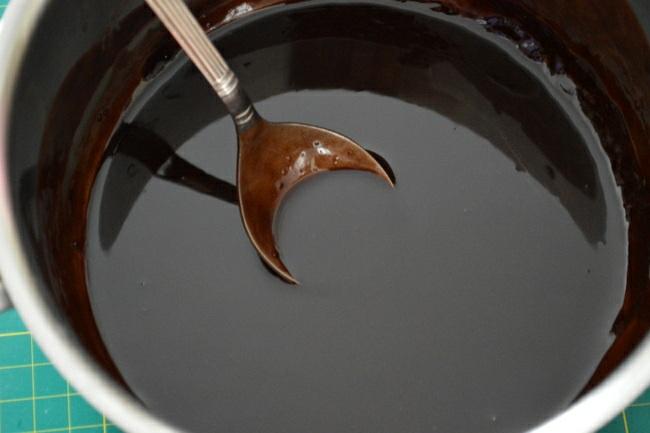 4. In another small bowl, whisk the egg and vanilla extract to it and mix well.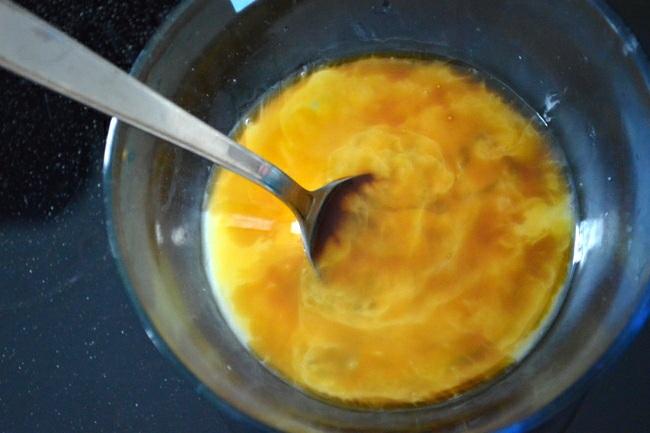 5. In another bowl, whisk together flour, sugar, salt and baking powder. Set aside.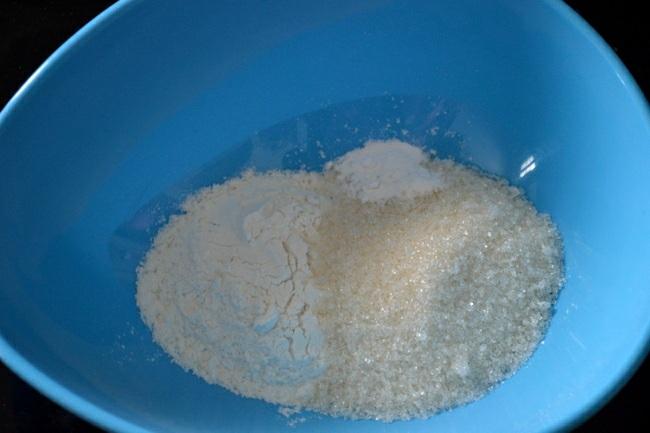 6. Slowly add the egg mixture into the chocolate mixture and whisk well just until combined.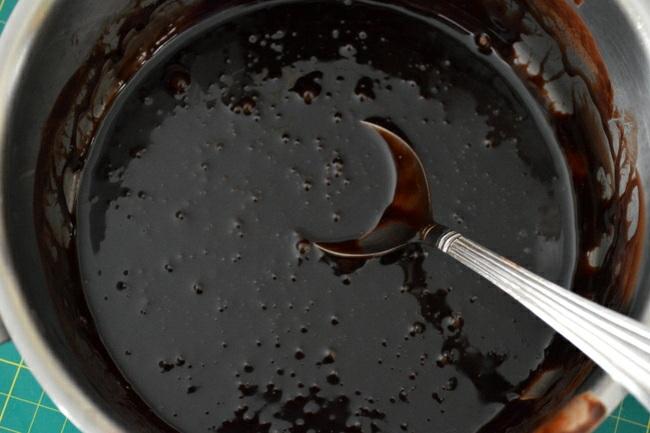 7. Now add the flour mixture into the chocolate mixture.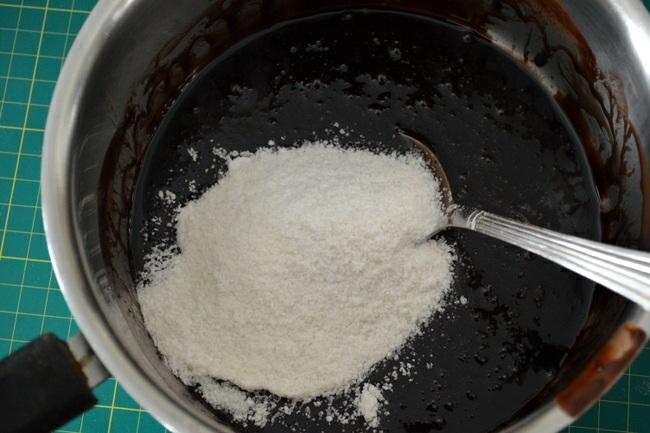 8. Fold in just until combined. Do not over fold.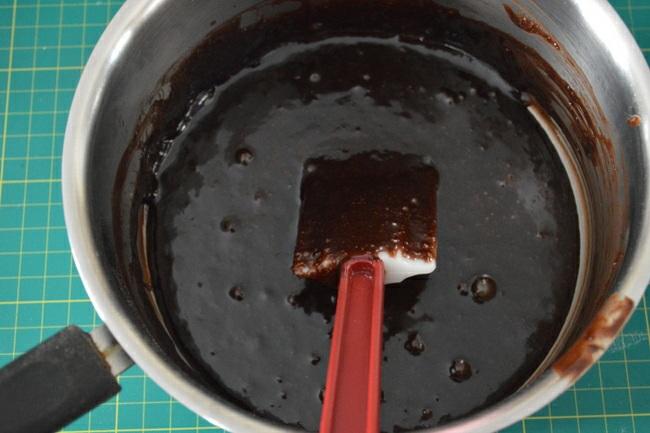 9. Pour the brownie batter into the prepared pan and bake in pre-heated oven for 12 to 15 minutes until the brownie is firm and springs back to the touch.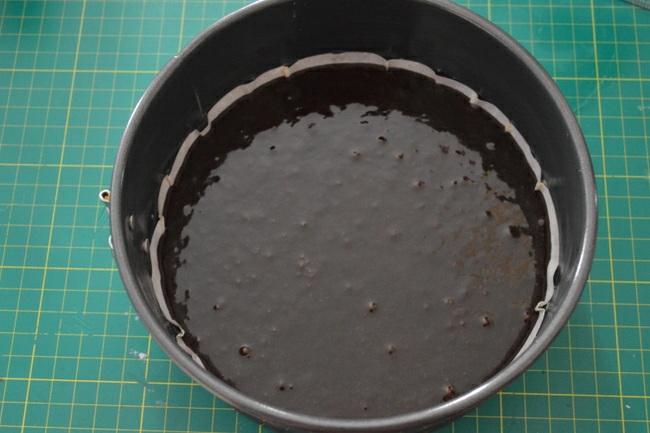 10. Once done, cool on wire rack.
Almond Praline
1. Chop the almonds and place on a baking tray. Bake in pre-heated oven on 180 degrees for 10 minutes until the almonds are toasted.
2. On a baking tray, place a silicon mat/butter paper and grease with butter. Transfer the almonds on the greased tray.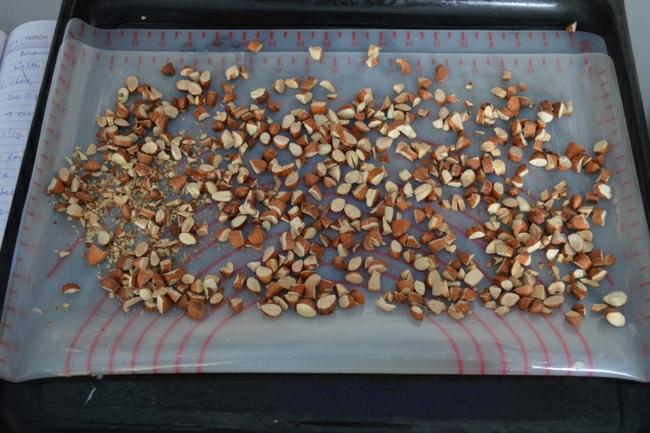 3. Add water and sugar in a saucepan and bring on medium high flame until sugar dissolves.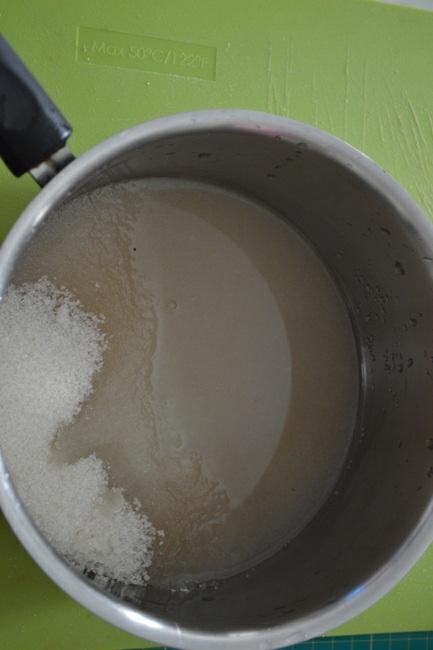 4. Let it come to a rolling boil. Do not stir. Keep swirling the pan occasionally.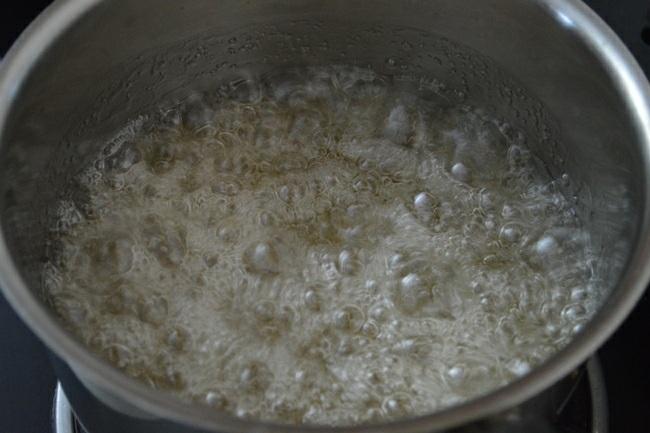 5. Let the colour change to just amber, with the sniff of the first smoke, switch off the flame. Add lemon juice carefully and pour the caramel on top of the almonds placed over the greased tray. Let set for approximately 30 minutes until it becomes hard and brittle.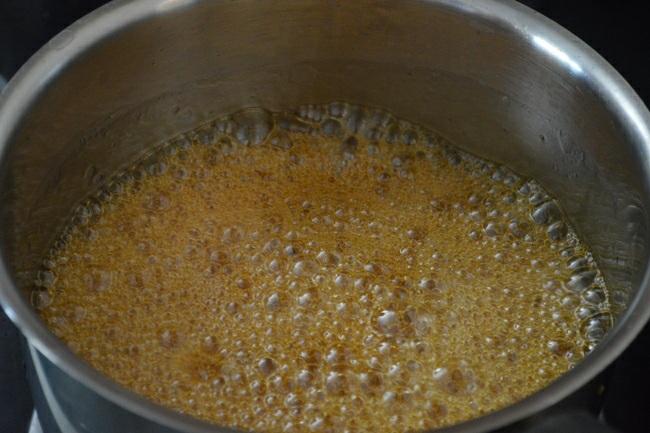 6. Break them into pieces and process in your food processor just for few seconds to make your praline.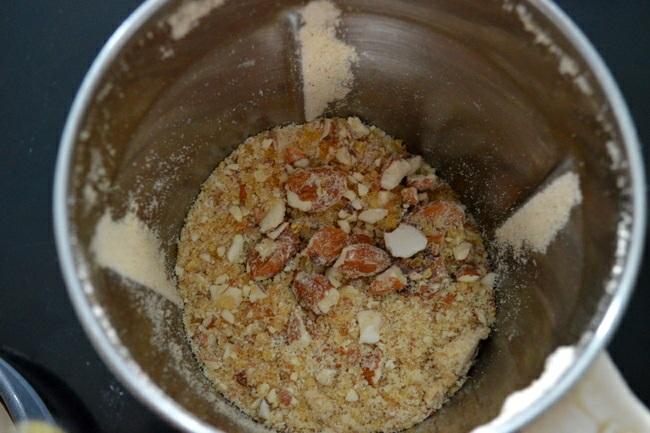 Bavarian Cream
1. Soak gelatin in milk. Set aside to bloom.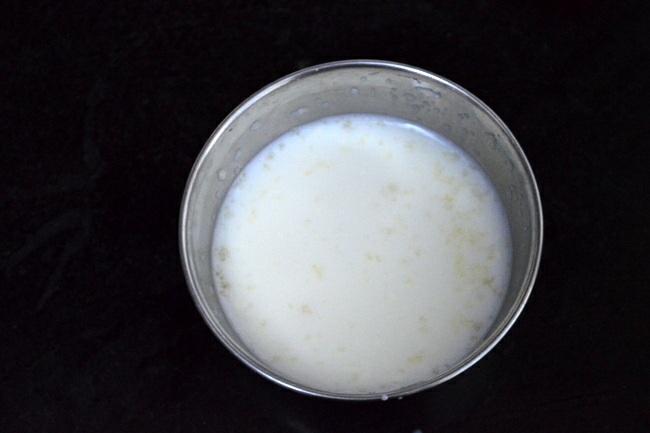 2. Add the yolks in a bowl, whisk together with the sugar.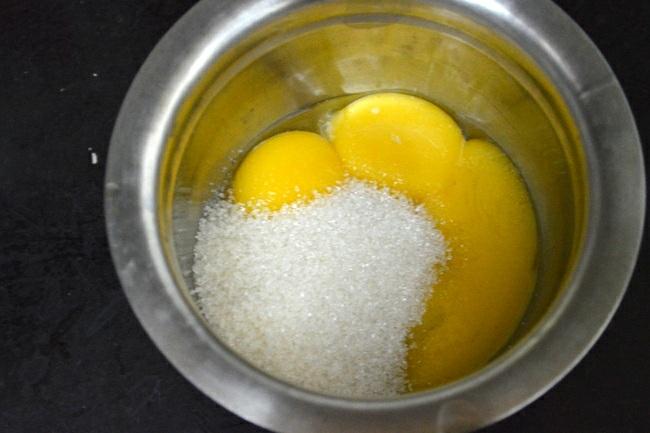 3. Bring the cream to just a boil.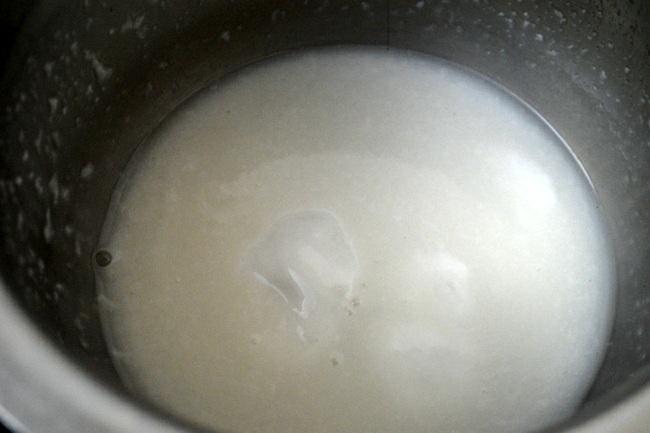 4. Slowly add the cream to the yolks while whisking constantly.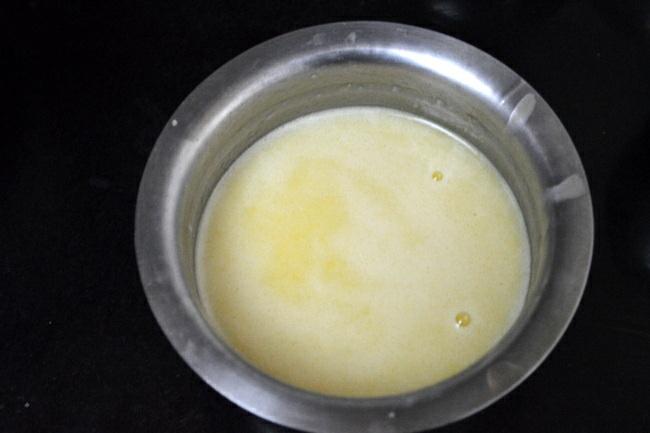 5. Bring back the yolks-cream mixture back on medium flame and keep whisking constantly until the mixture thickens up a bit and coats the back of the spoon. Switch off flame.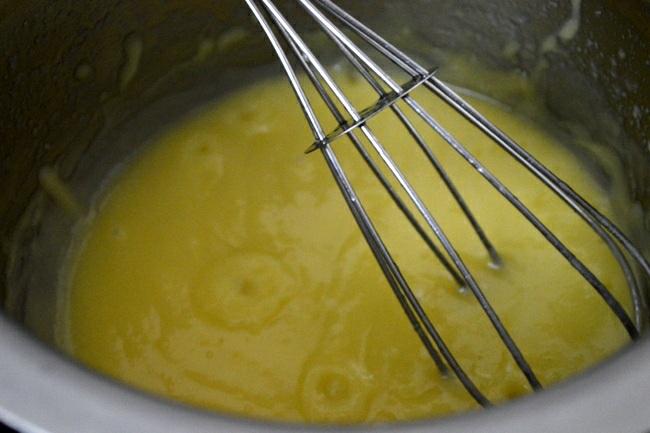 6. Add the gelatin and milk mixture along with vanilla into the custard. Mix well while its hot so the gelatin dissolves.
7. In another bowl whip up the whipping cream to soft peaks.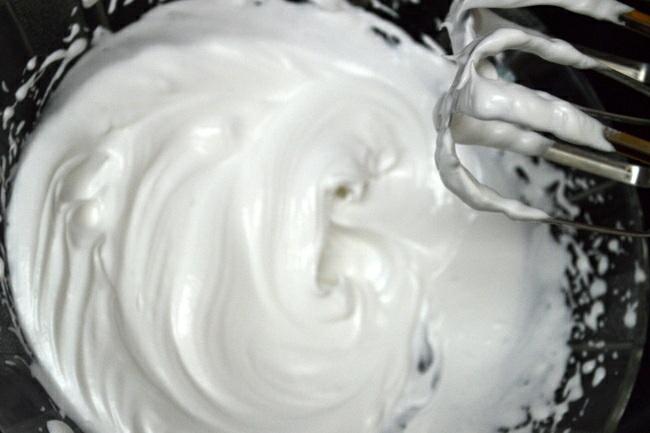 8. Add the whipped cream to the custard in 2 parts and fold them just until combined.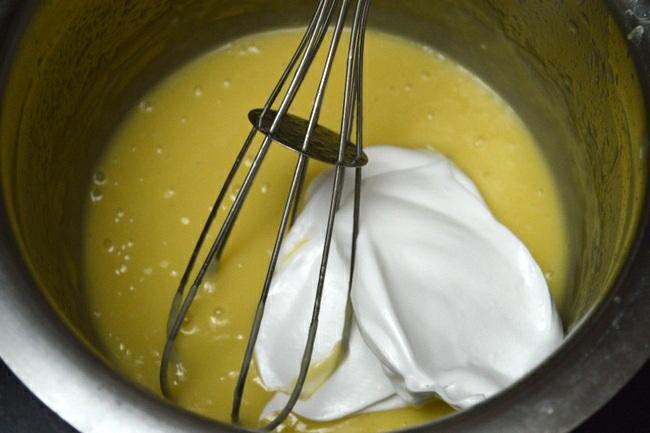 9. Cool it completely to room temperature on water bath. Your bavarian cream is ready. Let us also start setting up our entremet.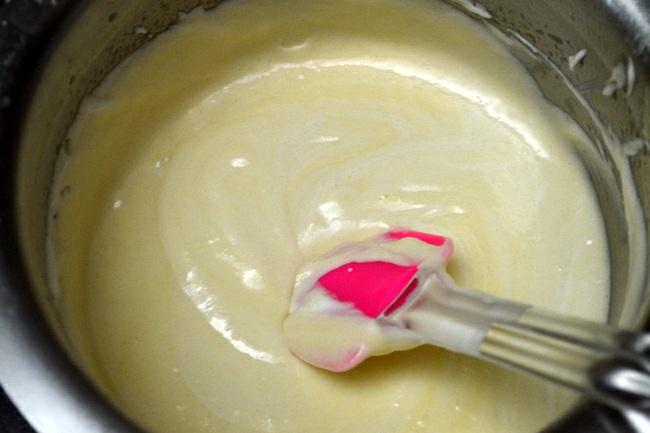 10. Remove the brownie from the springform pan. Line up the sides of the pan with mousse strip. I made my own using acetate sheet.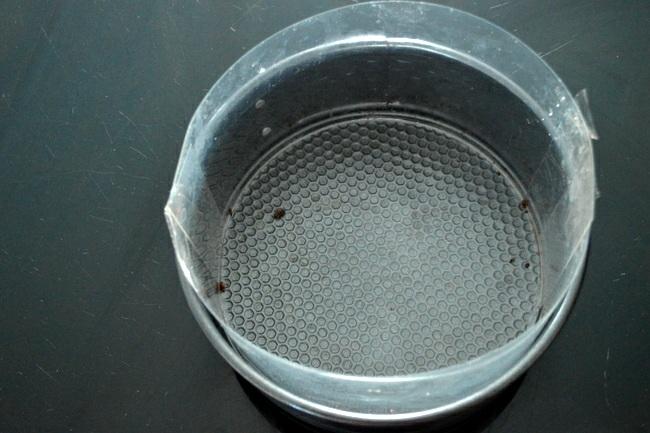 11. Keep the brownie back into the bottom of the springform pan.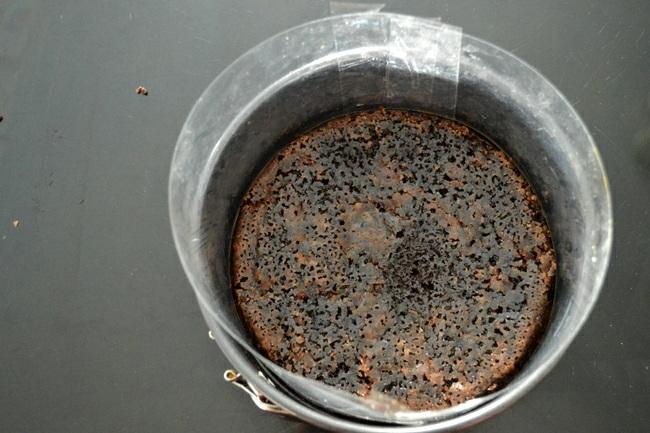 12. Add the bavarian cream on top of the brownie and top it with praline. Set in freezer for 30 minutes.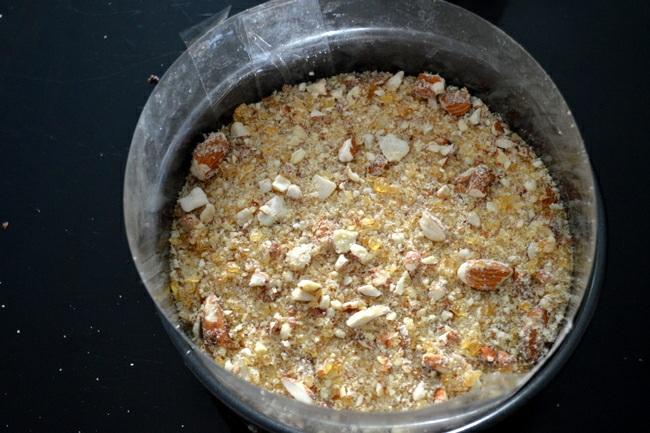 Milk Chocolate Mousse
13. Soak the gelatin in water and set aside to bloom. Chop the chocolate in a microwave safe bowl. You could also melt them in a double boiler, alternatively.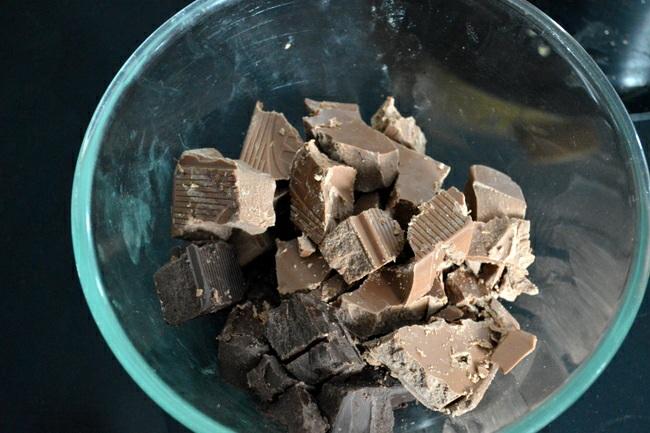 14. Microwave on high power and melt the chocolate completely in 30 second intervals.
15. Add the cream and gently fold until the ganache combines together.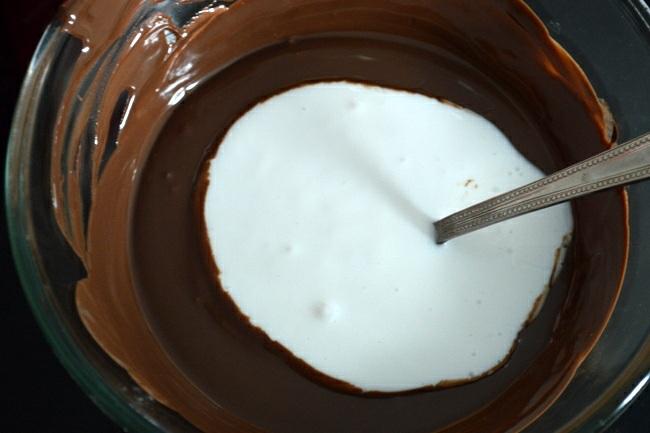 16. Mix until it becomes smooth without any lumps. Microwave the gelatin and water mixture for about a minute until the gelatin dissolves completely. 21/25 17. Add the dissolved gelatin mixture into the ganache and mix well. Use your beater and start beating on medium speed until the mixture softens up. Increase the speed to high until you find the traces of beater and the mousse has soft peaks.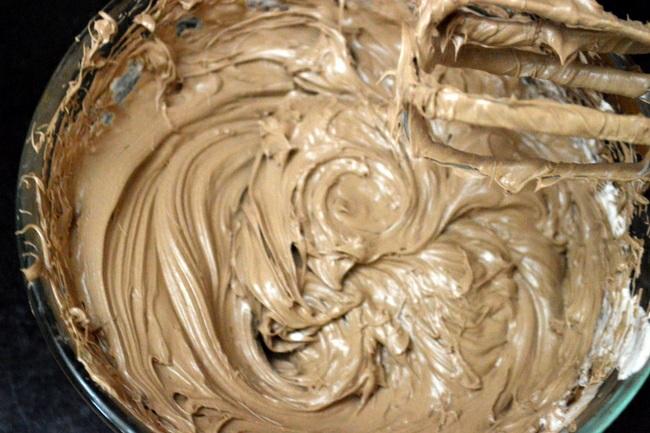 18. Remove your springform pan from freezer and add the mousse on top and level the top. Set this again back in freezer for 30 minutes until the mousse sets.
19. Caramel jelly
Bloom gelatin and water for few minutes. Microwave on high power for 1 minute until the gelatin dissolves completely. Add this mixture to the caramel syrup. Also add vanilla and bring them to a boil until all of them combine well together. Cool it on water bath.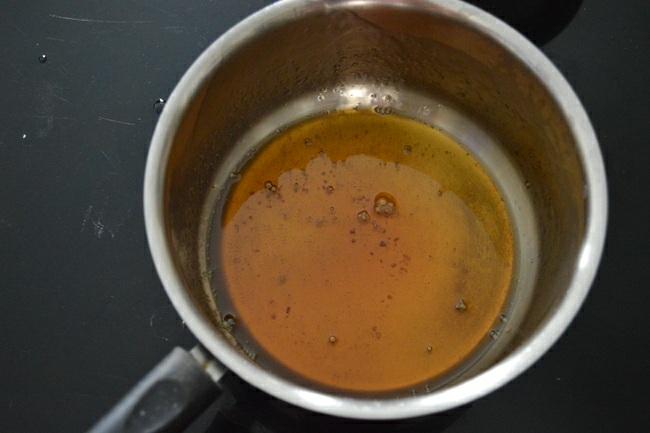 20. Remove the springform pan from the freezer again and pour the caramel jelly over the mousse and set it back in the freezer for 30 minutes until the jelly layer sets well.
Once all the layers are set, transfer from freezer to refrigerator. Remove the dessert from the springform pan. Gently remove the mousse strip and they are now ready to be presented or served. My sides could have been better. Nevertheless this is a humble maiden's attempt of the Goddess of french pastries which has opened up the door to endless probabilities of flavour and texture combinations. I got my wings and sky is the limit now