Bake Along #19 – Scottish Oatcake
January 24, 2020
2021-08-09 16:33
Bake Along #19 – Scottish Oatcake
Bake Along #19 – Scottish Oatcake
Oatcake is a kind of flatbread, similar to crackers made with oatmeal and sometimes with some flour too. They are cooked on a griddle or they are baked. There is another variety of oatcake which is cooked like pancake, but this one is more like a cookie which will be cut into shapes and baked.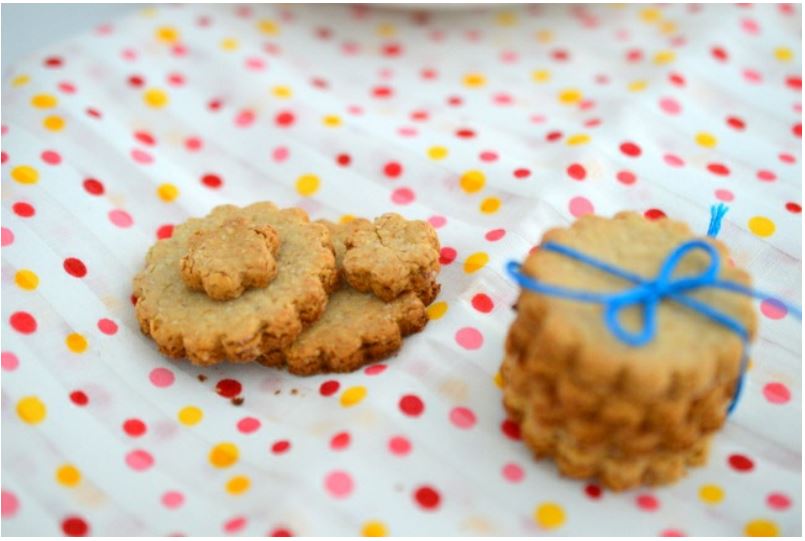 There are 2 main reasons why I chose oatcake for this week. One is to cut down all-purpose flour in our recipe, as we have had enough from the caramel cake last week :), and again to add some healthy ingredients to compensate. But why oatcake? there are quite a bunch of healthy bakes out there!
I was going through certain diet formula and most of them stuck to low-carb food, which releases energy slowly. This helps to balance blood sugar levels and decrease frequent hunger cravings. So even a dish which has whole wheat is considered full of carbohydrate and we are looking at lowering the carb here. And additionally, it is advised to eat less but frequent meals if needed, in place of filling up our stomach in one meal. But mid meals have to be really interesting to give us time till the main meal again.
What you think might happen to eating bunch of desserts out of hunger craving in between main meals. The point is lost. Its also advised that when ever there is craving for dessert munch on nuts/fruits and the like and we are good to I wont be boring you all with the new diet strategy I just finished reading :D, havent started following it yet !! But that I thought 'OatCakes' have come in a heavenly plan for my mid meal snack which I have saved for my entire week!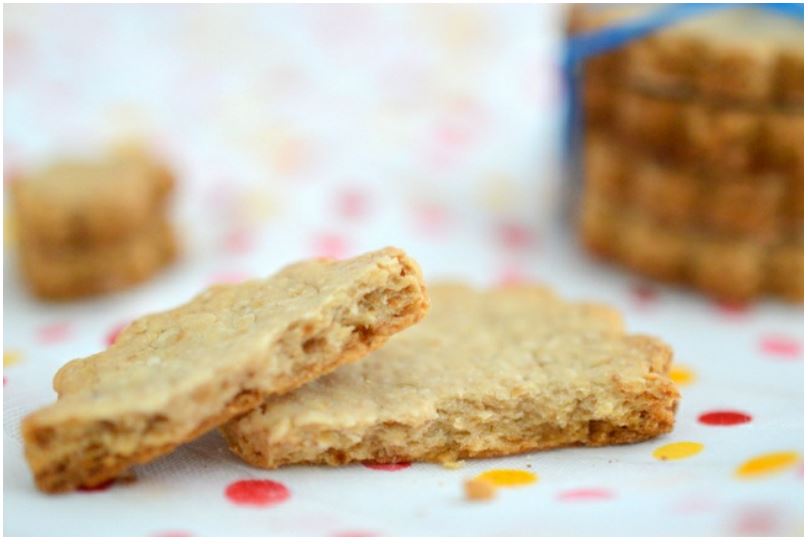 These are good to go with variety of dips, here is a link to few Mexican Salsa Recipes and few other interesting dips. You can make any kind of dips and enjoy these oatcakes by cutting down your calories and carbs when you are craving something really bad and fight your odd time hunger cravings!
I have added wheat flour and cornflour in the recipe, but you can choose not to add them, make the whole lot with just oatmeal. I have processed oatmeal into powder, you can choose not to powder it and have it with its original texture. Today am serving it with just tomato sauce and it was too good and I cut down my mid morning tea and I was able to comfortably manage until my lunch!
These are not looking pretty as there is texture, not a great colour and it does not call us asking to have more!, But trust me, go creative on the dips and have these for your mid meal snacks and you dont know how much good you are doing to yourself!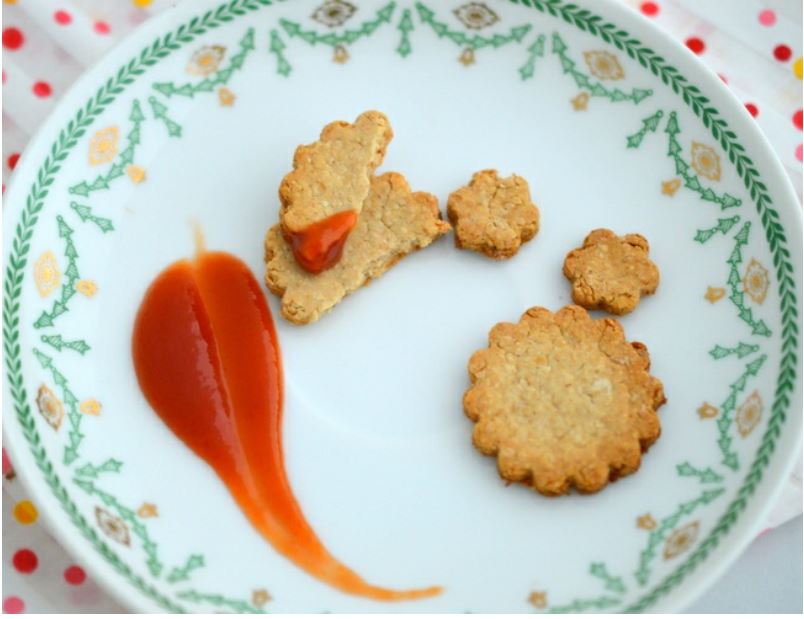 Straight into the recipe now!
Ingredients:
Oatmeal – 1 1/2 cups ( I used Quaker oats)
Whole wheat flflour – 6 tablespoons
Cornflflour – 2 tablespoons
Granulated white sugar – 1 tablespoon, ( you can use brown sugar )
Salt – 1/4 teaspoon
Baking powder – 1/4 teaspoon
Butter – 1 tablespoon, melted
Hot water – 1/2 cup
Method:
For the sauce:
Pre-heat oven to 200 degree C. Line up your baking tray with parchment/butter paper/heat resistant silicon mat. Process oatmeal in your food processor on high for about a minute until it has powdered well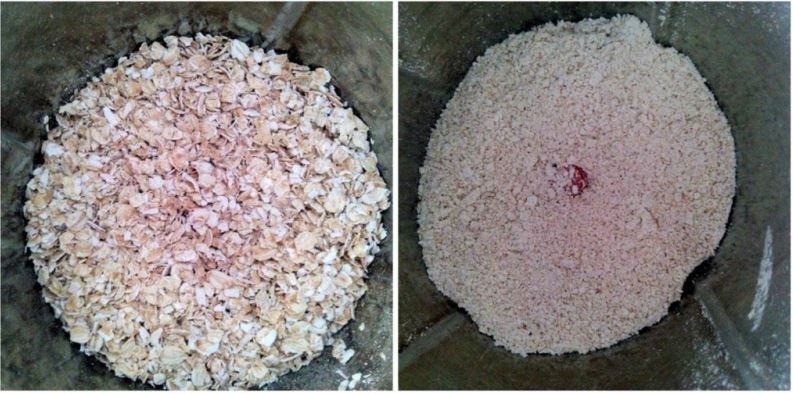 In a bowl add the powdered oatmeal, wheat flour, cornflour, sugar, salt and baking powder. Whisk them togetheruntil the ingredients are combined.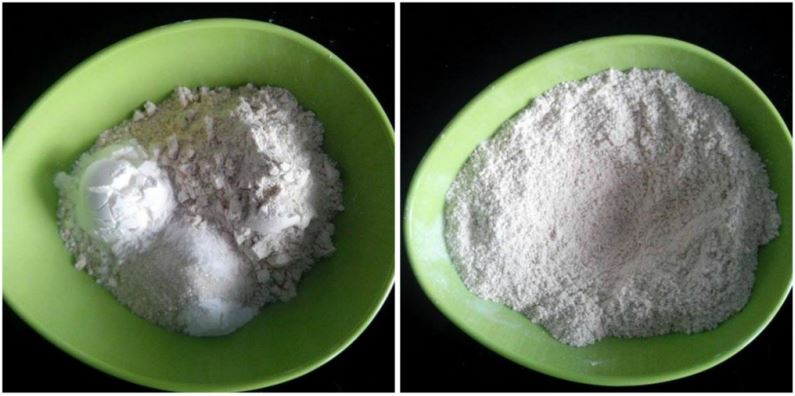 3. Make a well in the center and pour the melted butter and mix well using your finger tips until combined well. Now again make a well and pour hot water. Use a spoon and mix it well.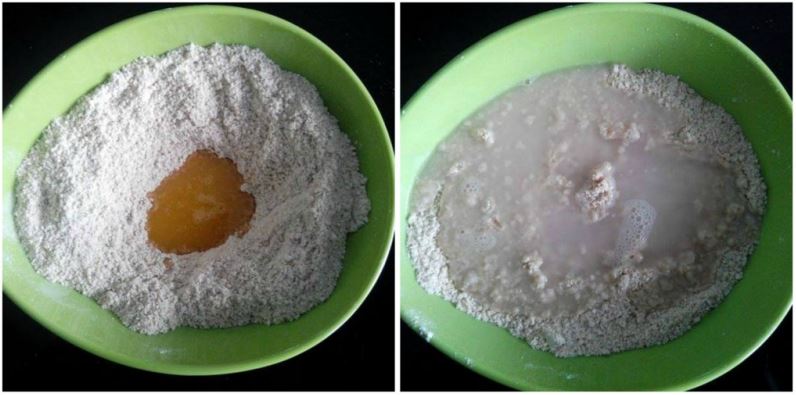 4. Use your hands and knead well, combine them all together and make a dough. Do not add more water. It will combine together. Now place the dough in the bowl and cover it up with a damp cloth and let it rest for 15 minutes. This will soften up the oats with the hot water.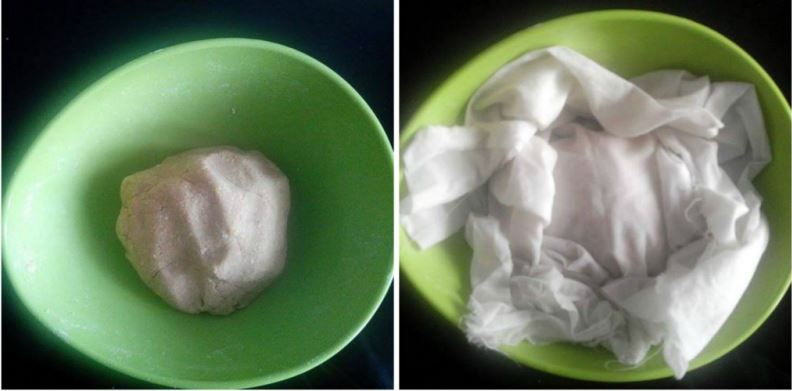 5. Now flour your work counter/ board with cornflour, as I did ( lazy me didn't process some more oatmeal for this). You can use powdered oatmeal to dust your counter. Roll out the dough about 3 to 4 mm thickness and use cookie cutters to cut them into shapes. Transfer them onto the baking tray with 1 inch apart. They are not smooth dough so you will have cracked edges. Combine the scraps again and cut them into shapes.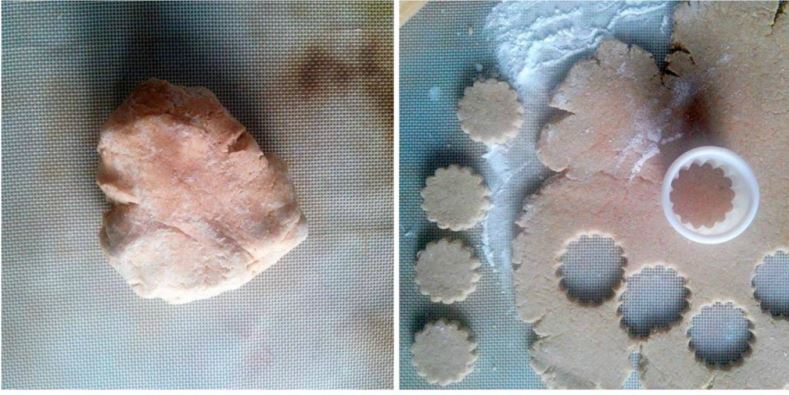 6. Bake them in pre-heated oven for about 20 to 25 minutes until the edges are nice and brown. Here I didn't manage to roll them equal thickness so the thin ones are too brown.
Cornflour makes it crisp, you can try by cutting it down and also try with all oats and no other flour. Everytime you will end up having a slightly different version. You can add some finely chopped nuts, or even add nut meal into the flour and increase the richness. Choco chips are also a cool idea to be added in the dough. Or you can can choose to decorate the top of the cut cookies with nuts/ choco chips/ gems or something that sounds interesting to serve them to kids.
Once cooled, transfer to airtight container. Will keep good for a week in room temperature, 2 weeks refrigerated. You can make in bulk, divide them into portions and freeze fewer packs and use as and when needed. Freezes for months.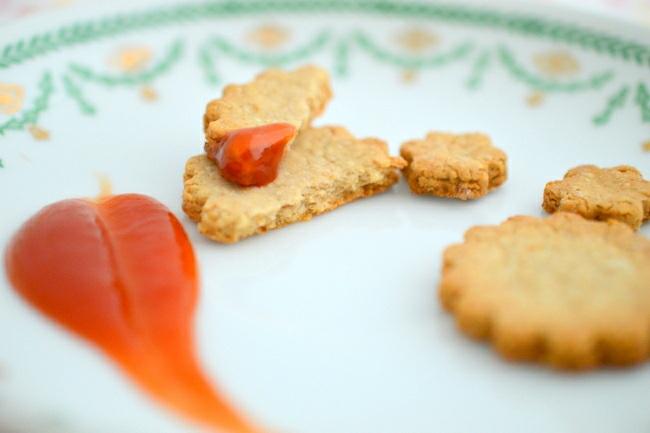 This has been baked for Fondbites, Bake Along,a group of enthusiastic bakers, bake one recipe every week along with me. To join the group, send a join request in the facebook group and I will send you a confirmation message, after you confirm that you will bake every recipe with me each week, I will add you to the group.
Members – Once after you finish baking, post the link of your finished picture below using the linky tool.