Bake Along #30 – Best Vanilla Cupcakes Ever
February 20, 2020
2021-09-04 18:17
Bake Along #30 – Best Vanilla Cupcakes Ever
Bake Along #30 – Best Vanilla Cupcakes Ever
The Bake Along list is always some thing that is fascinating, something that is rare and I had to go on digging to find out what next. While there are still some of the basic stuff to do, with the growing number of bakers who would be more interested in basics. So I thought this should be the time for some common known baking dish which is also a classic one. Nothing less than a vanilla cupcake can it be. And the other thing why I really wanted to share this with you all is, this has been my secret recipe that I had used it for my business purpose. I sent out on my orders for cupcakes and yes, this is the recipe I use to teach my students on basic baking class too . And yeah sharing is all fun in baking, so the time has come to give this to you all . I know there could be strange surprises when I said, I too had secrets in my business . But yes I do still have some but I will share them with you all when the time comes to each of them
As many of you might have known I don't have a baking background, so I don't have any family secret recipe. But how can I get hold of something secretive ? There used to be time when I used to juggle to hunt the best vanilla cupcake. Some gets dry soon, few don't rise much as needed , even if they did they are not fluffy. If we nail all these right, the top gets sticky, sometimes the cupcake crumbles when pulled apart or bitten into. I know there will be quite a bit of new bakers who certainly face this. Because it needs perseverance to arrive at one best vanilla cupcake recipe if its not been handed over to us by someone who said it is the best.
During my journey of fighting to fix certain recipes to every single thing I send out or teach, I had some awesome friends who are bloggers and bakers too. I had the liberty of discussing and finding and testing and cross checking and what not. That phase is still being cherished and we still discuss recipes, but the urge has reduced because we have that set of basic ones framed nicely and we are good to go. We still have time to find a recipe for caramel creameux, so until then we are good to go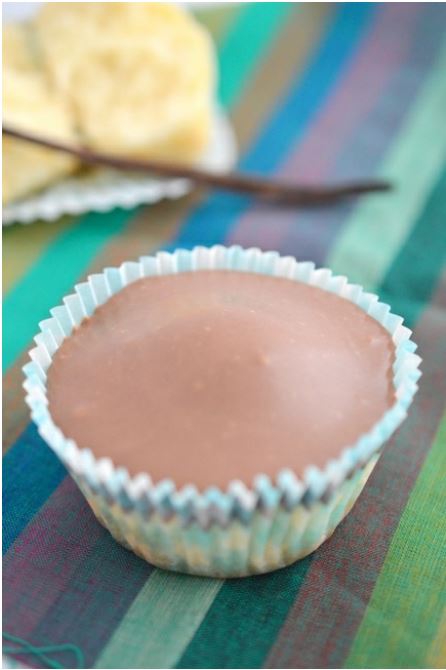 Having said so much about how I landed up with this recipe I should also tell you, the recipes I use are certainly from some where in the web and I'm definitely not into creating recipes yet. Am still wandering and using the best ones that are already tried and tested. But the thing is, knowing in which mine there is what gold. You could be surprised if I said where this recipe originates and most of you might have come across this already :D. Our very own Divya Kudua, an awesome blogger who still travels the recipe search engine journey with me, who used to give me recipe links even if she was browsing through her mobile phone , really kind of her and one of the baker blogger who stood with me and still stands ! Thank you Div. The best part is she blogged this recipe is 2008 and it really takes sometime to figure out this is the best.
I call it best, but why? The sweetness is just apt. Fluffiest of all vanilla cupcake recipes I have tried. Best texture and a flavour that you will ever want in a vanilla cupcake. I know of an ultimate cupcake recipe which I also came across in my search phase and this recipe was a tad bit better than the ultimate. So I'm naming it the best vanilla cupcake ever.
Enough of yapping isn't it ?
Ingredients:
Recipe Source: Divyascookbook
Unsalted butter – 100 gms, at room temperature
Caster Sugar* – 1 1/4 cups
Eggs – 2
Vanilla extract – 2 teaspoons
All-purpose flour – 2 cups
Baking powder – 2 teaspoons
Salt – 1/2 teaspoon
Milk – 1 cup
* Caster sugar – process 1 1/4 cup of granulated white sugar in your food processor /mixie for 1 minute.
Chocolate Ganache:
Dark Chocolate – 100 gms
Milk Chocolate – 100 gms
Dairy fresh cream – 100 gms
Method:
Pre-heat oven to 175 degree C. Place oven rack in middle of the oven. Line up muffin cups with paper liners or butter and flour the same. Sift together flour, baking powder and salt. Set aside.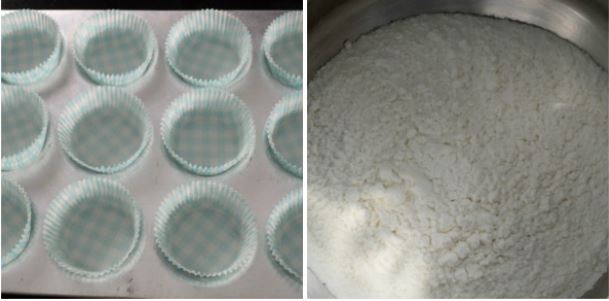 2. Beat butter in a bowl with your electric beater until soft. Add vanilla extract and beat until the flavour is combined with butter. This might take 30 seconds on medium speed.
3. Add sugar and beat on medium speed for a minute. Then increase speed to high and keep beating for upto 5 minutes until the mixture turns pale yellow, creamy and fluffy. This is a stage you will be careful while trying to make great cupcakes. You got to be patient and do this step for 5 minutes as said, because this is the stage where the butter and sugar together collects air into the batter which ends up finally as fluffy cupcakes. So just be patient and beat for 5 minutes in high speed.
4. Add the eggs one by one, beating well for about a minute after each egg. If the mixture curdles up a bit, do not worry, it will smoothen up finally. Now add the flour mixture in 3 parts and milk in 2 parts, starting and ending with flour mixture alternating with milk. You need to just beat in between each of the additions but just until it combines. This is another phase you have to be careful to have your cupcakes airy. You should NOT over beat here. You need to beat just until the ingredients get combined. The idea of not adding the flour and milk at a time is to avoid over beating. To get it elaborate on the 3 parts flour and 2 parts milk in alternating fashion I would put it rather clearly so you dont end up adding everything one after the other and beating finally.
It is like this,
Add 1/3rd of flour – beat until combined – add 1/2 of milk – beat just until combined – add 1/3rd of flour – beat just until combined – add 1/2 of milk – beat just until combined – add the final 1/3rd of flour – beat just until combined.
Do NOT over beat. Stop once you see a smooth batter.

5. Spoon the batter into the cupcake lined tray 2/3rds full of each cup. Bake in pre-heated oven for 17 to 20 minutes until the top is slightly brown, springy to touch and a tooth pick inserted into the center comes out clean. Cool on wire rack.
6. Ganache: This is a new quick fix method I recently came to know through one my friend who is as lazy as I'm and who cant wait for the ganache to set over night and all that. So here goes that lazy easy method but you got to be careful at one stage where you have a bit of arms workout for about a minute and I would recommend it for busy bakers like me . Add chocolate in a microwave safe bowl roughly chopped. Microwave on high power for 40 seconds. Mix well until the chocolate is fully melted. If its not fully melted you can pop it back again in intervals of 10 seconds and let it melt fully.

7. While its hot, add the cream to the chocolate mixture and here is where you need to vigorously and quickly mix the cream into the chocolate as fast as you can. You will see some chemistry happening here. The chocolate will try to solidify and do not panic. Beat it up until the chocolate and cream combines. Why is this an easy fix way. Because it will be ready to be used in few minutes and you dont need to set in fridge or over night. The consistency is nice to work with right away in few minutes.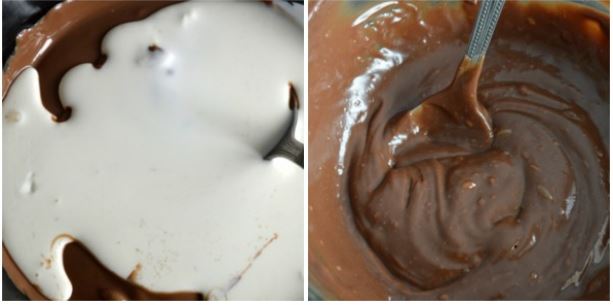 If you would like a mousse consistency for the frosting you can pop it in fridge for an hour and beat it using your electric beater on high speed for 3 to 5 minutes until it becomes light and creamy. If it doesn't turn mousse like during this beating you can add 1/2 cup of heavy whipping cream and beat on high speed for 2 minutes and it will turn to soft/stiff peaks.
I didn't pipe my cupcakes, I just spooned some ganache over the top and left few plain. Now most of you who have been following bake along for the past weeks might know what I will continue after this
Yeah variations
Lemon/Orange zest,
Chocolate chips,
Grated chocolate of choice,
Toasted nuts of choice,
Blueberry/blackcurrant,
Dates/raisins soaked for 30 mins in 1/2 cup of hot black tea
Fruit crushes of any flavour
Home made fruit pie filling
Any of the above or combination as per your likes could be added anywhere between 1/2 cup to 1 cup depending on how strong you want them. Zest of lemon and orange could be from one full fruit. Fruit crushes could be 1/4 cup to 1/2 cup depending on how strong you want the flavour. Pie filling can be 1 cup as it would still have whole fruits that is cooked and soaked in sugar.
The frosting can also be your choice, it could start from american buttercream to boiled flour frosting, SMBC, mousse, cream cheese frosting, Mascarpone cheese combined with pastry cream. Again add flavours to the frostings as per choice – instant coffee powder to mascarpone and pastry cream will take you close to a tiramisu frosting. So I leave it again to your brain storming on how and where you want to take up this using your creative brains.
But one thing I can assure you, this will be your best cupcake recipe ever
This has been baked for Fondbites, Bake Along, a group of enthusiastic bakers, bake one recipe every week along with me. To join the group, send a join request in the facebook group and I will add you to the group.
Recipes of previous Bake Along can be viewed here
Members – Once after you finish baking, post the link of your finished picture below using the linky tool.