Bake Along #73 – Carrot Muffins
March 3, 2020
2021-09-04 18:04
Bake Along #73 – Carrot Muffins
Bake Along #73 – Carrot Muffins
This is redundant, for those who have browsed through all my older recipes. I have been traveling the whole week, yet I felt I should directly connect with you all, and it is definitely alright to dig out some of my older recipes that are still going unnoticed which are but amazing recipes.
While I was going through some of my older recipes that I can pick up for you, carrot muffins sounded very promising and also while looking at the pictures used for this recipe kindled lot of memories and I thought I should share a few here. The original recipe that I posted is on 24th May 2012 which is exactly 3 years back and then, Fondbites was just 3 months old. Yes!! I was equally shocked. And my baking knowledge when I did this recipe is just 7 months!!! Sounds ridiculous. Isn't it ?!?
I wanted to keep a space for me, which finally ended up being Fondbites, the first ever name that came to my mind when I was trying to have a domain and from there I had the domain name available and every single space starting from the facebook, twitter, pinterest and the like were easily available. I was thrilled that even my mail id was just comfortably available!! Miracles do happen . Wont you agree ?
I started writing recipes into fondbites and that is how I began and I never used to have more than 10 page views each day and those would be some forceful views by some of my family members . I have taken inspirations from lots and lots of blogs and I have read, analyzed, researched every single possibility of making the online work worthy. Not everything fell in place but I just kept my pace of posting recipes at regular intervals, though I had no one to read through them.
This particular carrot muffins, like now, it was summer and I had been to my moms place with kids for summer holidays. What more can we expect from a jobless mom having 2 kids but to go out on indefinite vacation But I carry my laptop, that is my 3rd baby. My moms place does not have any oven, and that is why I say perseverance and I go hand in hand. The 3 years seems very short to me, and seems too long to me. It is kind of mixed. But now these carrots muffins were not baked in ovens, but in pressure pan, filled with sand .
I remember all my family including my loving dad, ask me, why are you doing all these and wasting ? why are you wasting ? Who is going to eat ? And this I have been hearing for several months until later people realized the worth of it. My mom is the most encouraging and a supportive person I can ever have in my life. She wouldn't dare ask me, but one of her spokesperson even asked me , Why am I doing all this, is it going to be of any help to me or something, why not I join back my office, why not I go ahead and pursue any P.G degree. Why should I buy huge recipe books, if I studied any MBA book for that effort, I could have gotten a degree for life. Every where around, I was hearing this and trust me, nothing did bother me. That obsession I had, I wouldn't just listen to any criticism that came my way. I have always moved ahead. And the best part is I am still having the exactly same vigor and passion that I had 3 years back, when I was shooting these carrot muffins using my P/S.
I know I have come through a really really great leap of travel in my journey and I would like to use another opportunity to talk to you all about the rest of what I might have come across and true do not give up, come what may!!
Carrot muffins are most delicious, moist and so very flavourful. Flavour of carrots are definitely not over powering in the muffin but they add so much moistness into every bite and the pairing walnuts together adding to the crunchiness is a divine discovery to me, in the world of baking. There have been times, when I had carrot cake/ muffins as my signature dishes
Ingredients:-
1/4 cup walnuts or cashews or nuts of your choice, toasted and chopped
1 1/3 cups raw carrots, peeled and grated
1 small apple, peeled and grated
175 gms (1 1/3 cups) all-purpose flour
150 gms (3/4 cup) granulated white sugar
1/2 teaspoon baking soda
1 teaspoon baking powder
1/4 teaspoon salt
1 teaspoon ground cinnamon (Optional)
2 large eggs, at room temperature
120 ml (1/2 cup) any flavourless cooking oil
1 teaspoon pure vanilla extract
Method:
1. Pre-heat oven to 180 degree C (350 degree F). Place the oven rack in the middle of the oven. Line muffins cups with paper liners.
2. Pour oil in a bowl and add the eggs and pure vanilla extract. Beat using a wire whisk until the eggs are broken and combined well.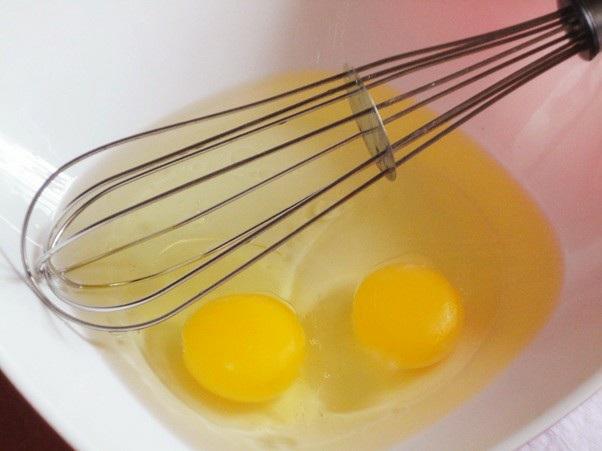 3. In a separate bowl sift or whisk together flour, sugar, baking powder, baking soda, salt and cinnamon powder (if using).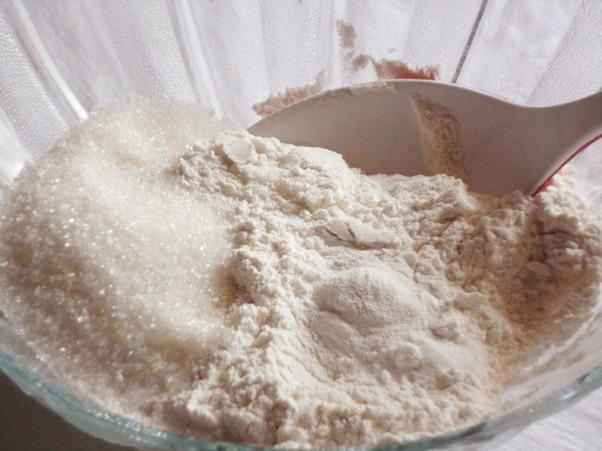 4. Add the chopped nuts in the flour mixture and mix well using a wooden spoon.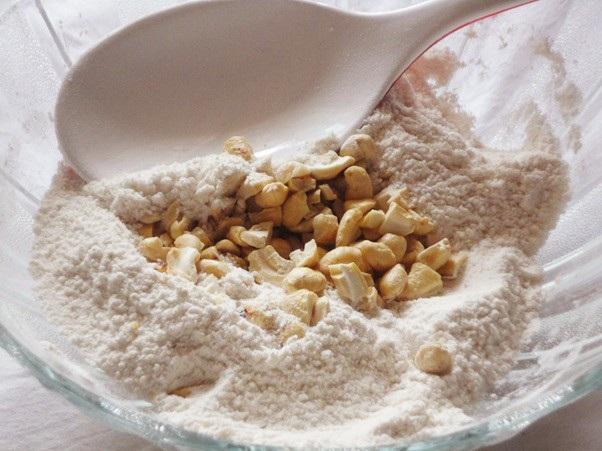 5. Form a well in the middle of the flour mixture and pour the wet ingredients into the well.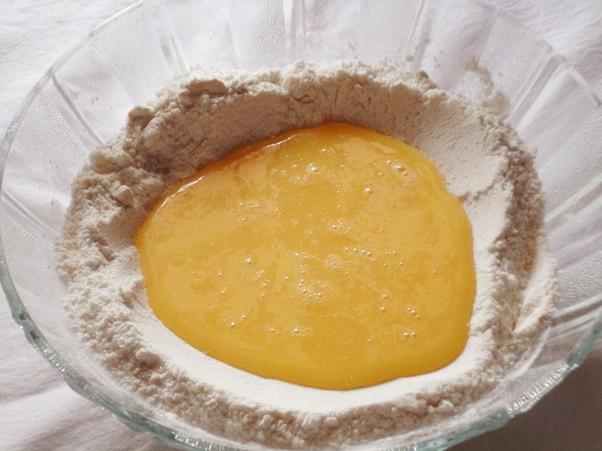 6. Using a wooden spoon mix just until moistened. Do not overbeat.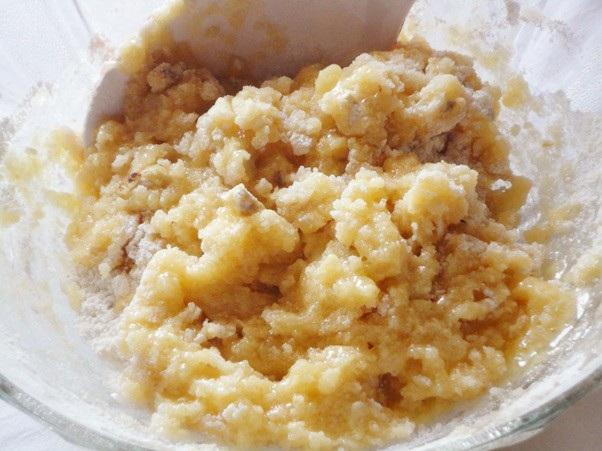 7. Add the grated carrot and apple and mix until everything just combines well with each other.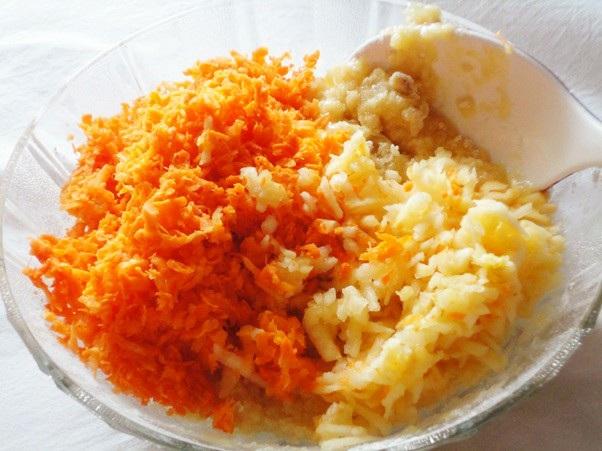 8. Once just mixed, it is a very thick batter and do not panic
9. Using ice-cream scoops spoon them into the prepared muffin cups and bake in oven for nearly 20 to 25 minutes or until a toothpick inserted into the center of one muffin comes out clean.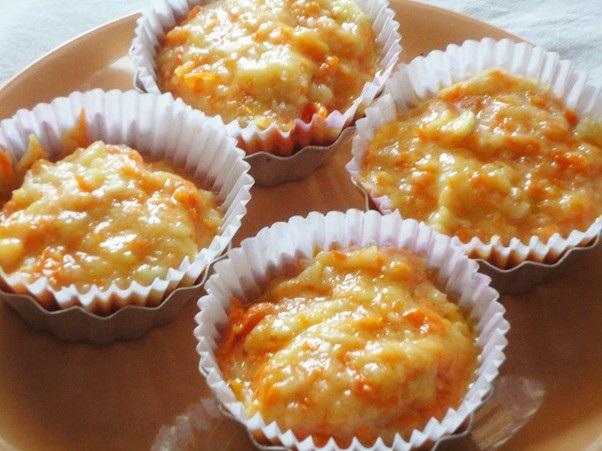 10. Remove from oven and cool on a wire rack. They are best just after 10 minutes of baking. They can also be stored in airtight container for upto 3 days.
Recipe from: Fondbites
The apple in the recipe also adds to moistness and adding cinnamon powder is the original. But I had no clue of what the cinnamon had to do with baking with just 3 months of blogging and I decided to keep it optional . Once I really baked that years rich fruit cake, it totally proved me wrong and realized why cinnamon goes into carrot muffins as well. Lots of vegetable, fruits and nuts, in this case, carrots, apples and walnuts, needs cinnamon mainly for digestion as much as it adds to the flavor equally. I have not changed the script of the recipe, to retain the native old way that I was writing recipes, but still I found they are pretty much clear except that my writing skills have improved about a tad bit now .