Fondbites Online Cake Baking Masterclass.
Introduction And Walk-Through.
First week of the course will be a walk through of the course content. The course details will be explained in detail and you will complete a basic task to understand the details.
Vanilla Buttercream Cake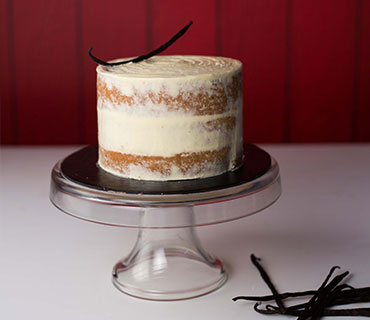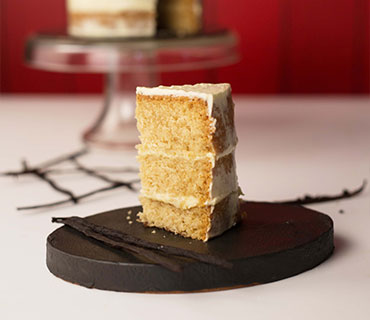 In this lesson you will learn to bake the perfect vanilla butter cake that is light and airy. You will also get to know the secrets of making "The perfect Italian meringue buttercream". It can be introduced as your unique signature style amidst other bakers.
Chocolate Buttercream Cake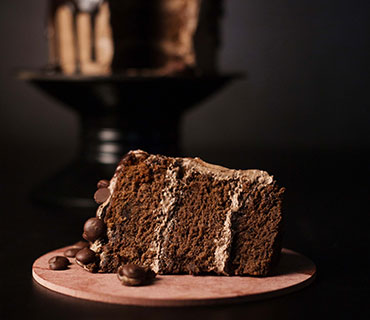 You will learn to bake a sturdy chocolate butter cake that is light and a delicious buttercream that uses chocolate to give it a rich flavour.
Butterscotch Cake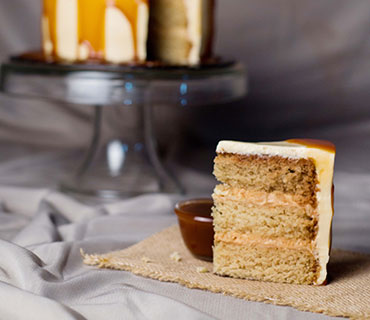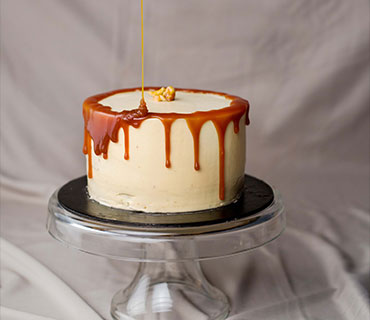 In this lesson you will learn to bake a perfect vanilla oil cake, rich and delicious; salted caramel sauce, pralines and luscious Swiss meringue buttercream. You will also learn to assemble the butterscotch cake with these fillings giving the favourite cake a twist and making it your signature cake.
Chocolate Truffle Cake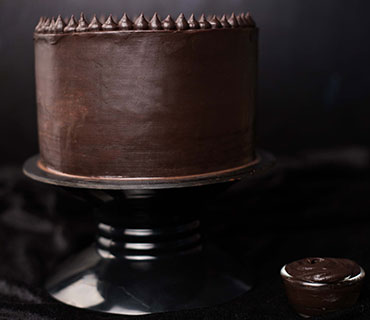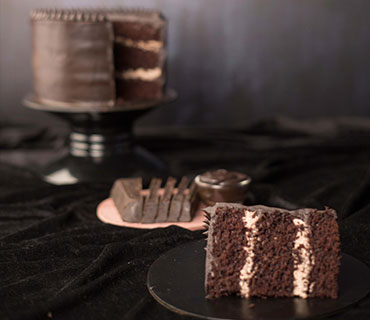 Learn to make a light and moist chocolate oil cake; the perfect way of making chocolate ganache with the right ratio and strength and a luscious chocolate mousse. Create the ultimate Chocolate indulgence .
Red Velvet Cake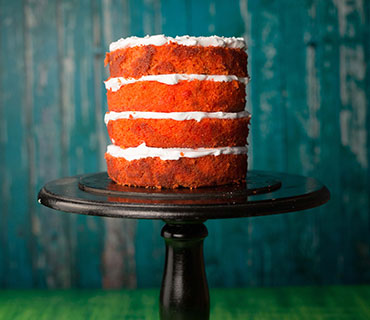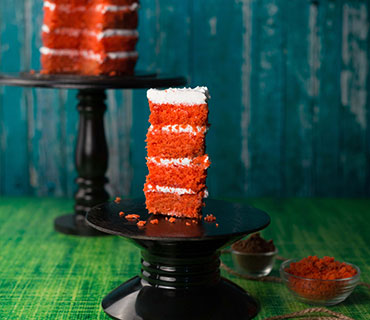 Learn to make cream cheese and mascarpone cheese from scratch at home. Bake the best ever red velvet cake with the most delicious cream cheese frosting that pairs the best with red velvet cake.
Rich Fruit Cake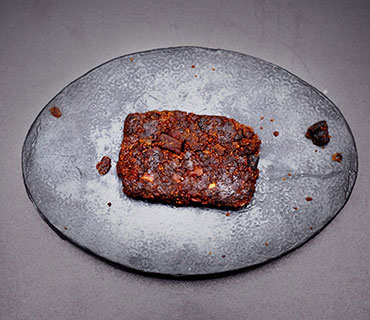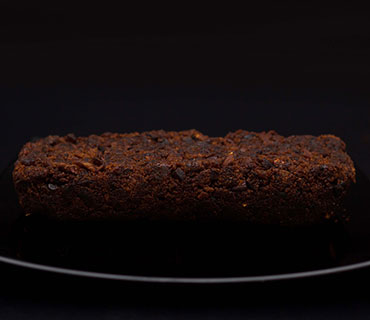 You will learn about different kinds of dry fruits and nuts to be used in the rich fruit cakes, that are made especially during the christmas season. You will learn the right way of soaking the dry fruits and preparing them for the cake. You will bake the best ever rich fruit cake that is perfect for the season. Also learn how to age your fruit cakes in this lesson.
Cheese Cake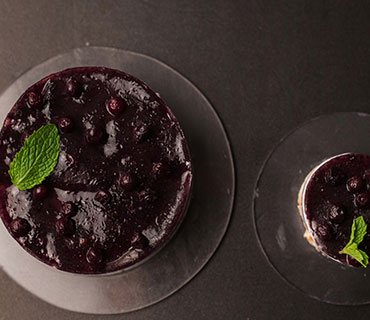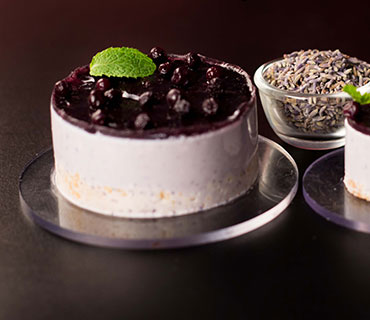 You will learn how to make cream cheese at home. Using the same you will learn to make the best ever cheesecake. Learn to flavour them using fresh seasonal fruits and ways of flavouring the cheesecake with non-seasonal fruits. You will also learn about different flavours that can be used to make a cheesecake. * Both Gelatin and Agar agar options will be given
Traditional Blackforest Cake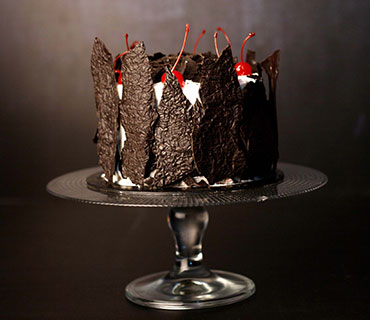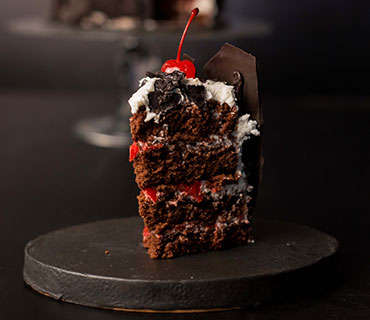 You will learn to bake the perfect chocolate genoise cake which is the most important component of a blackforest cake. Learn to make the rich yet light creme diplomat, cherry syrup and compote and assemble the perfect blackforest cake using all the components made. Also learn to make rustic chocolate shards to decorate your cake.
Fresh Fruit Gateaux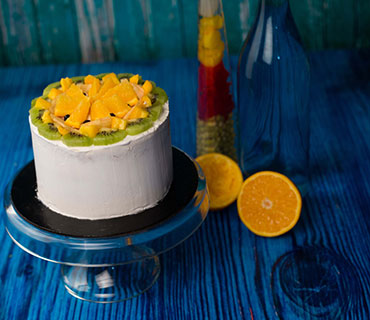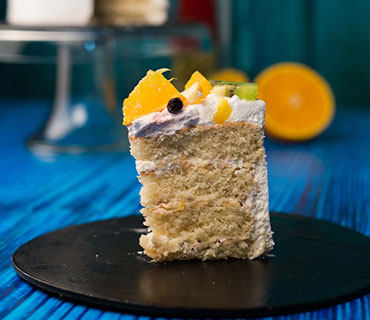 You will learn to bake the lightest vanilla sponge cake which is the base for any pastry cake. Learn to make fruit compotes from fresh produces and non-seasonal fruits. Make creme diplomate and assemble the most delicious fresh fruit gateau
Mango Mousse Cake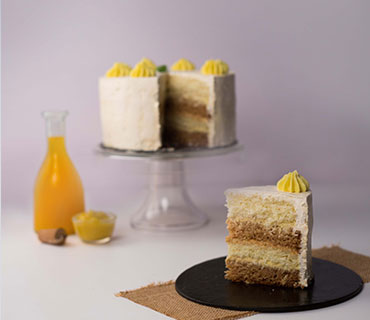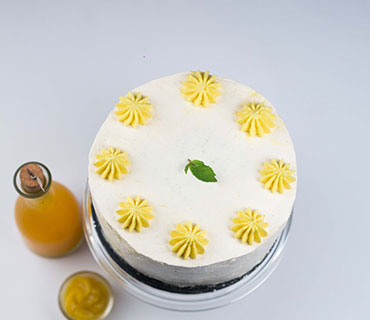 In this lesson you learn to make Mango mousse cake bursting with the flavour of the fruit in the season and also know of options for the cake during the non season. Use all components to make the most delicious mango mousse cake with the richness of mascarpone cheese.
Orange Curd Cake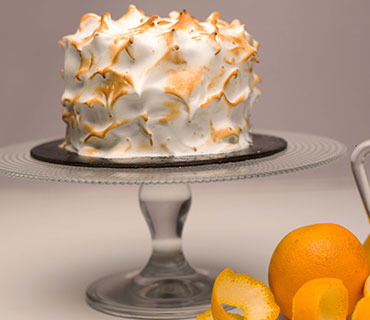 Citrus fruit curds are one of the best ways to retain the strength and flavour of the fruits. You will learn to make the most delicious orange curd and use them on a vanilla butter cake. Learn to make meringue and toast it with blow torch. This is one of the most delicious cakes.
Tiramisu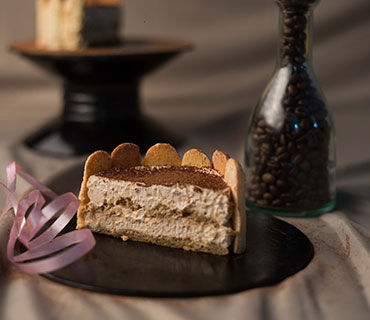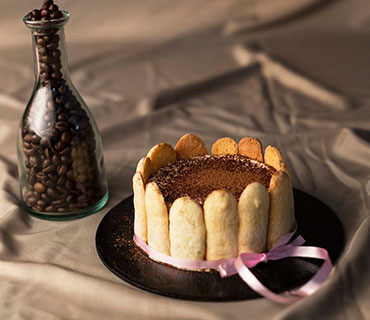 Tiramisu is a coffee flavoured Italian dessert. You learn to bake the lady fingers ( Finger sized sponges) from scratch. Learn to make the luscious coffee flavoured mascarpone cheese cream and assemble the traditional tiramisu.
Jar Cakes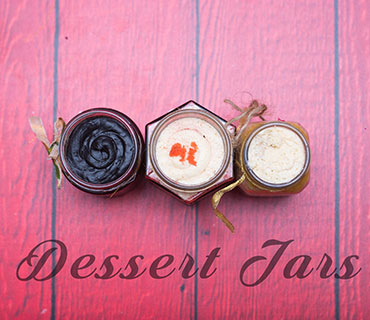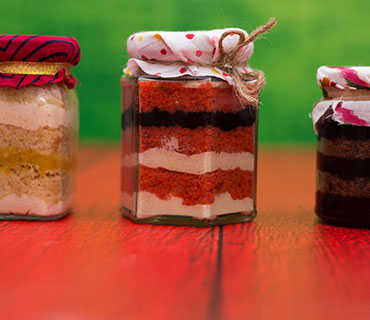 Jar cakes are the smaller portions of different flavours of cake. It is convenient in a way that it comes in smaller portions but has the same flavour pairings like a regular cake. You will learn the best way of assembling the jar cakes where the moisture of the sponge is retained at its best and all the different combination of flavours that you can do in jar cakes and mousse cups.
L'Opera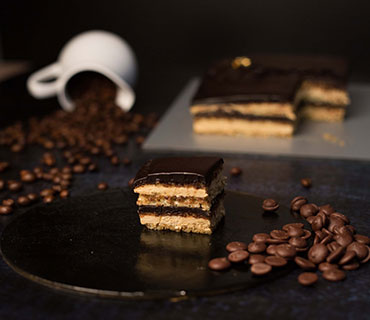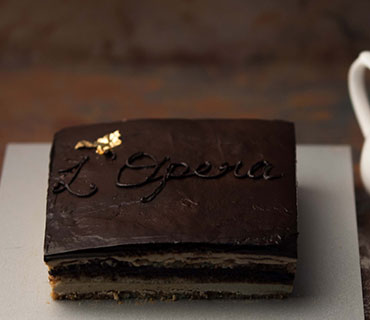 L'opera is a french dessert made with layers of almond sponge soaked in coffee syrup and layered with chocolate ganache and coffee flavoured buttercream. You learn all of this from scratch and assemble them.
Entremet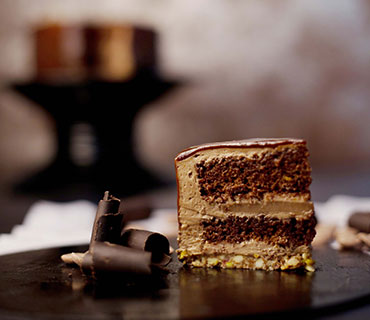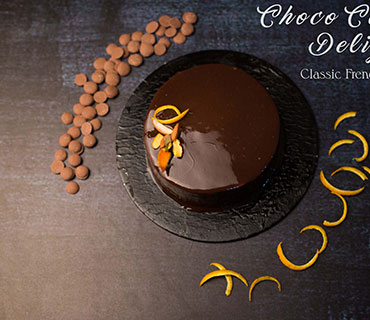 Entremet is a classic dessert which has layers of sponges, mousses and jelly, showcasing different textures and different flavours that can combine well together. In this you learn to make chocolate sponge, caramel jelly, orange milk chocolate mousse, chocolate mirror glaze and assemble an entremet.
Assessment #1
In this week of the course, you will have an assessment with multiple choice questions of what you have learnt through the entire course.
Assessment #2
In this week the assessment will be a practical one. You will be creating your own gourmet layered cake after doing research on different flavour pairings that are widely available.
Assessment #3
This week you will move ahead to create new dessert on your own. Inspired by Frankenpastries , you will create cakes taking ideas from different desserts.
Assessment #4
In this last assessment, you will be asked to create your own menu card for your business and ideas discussed for taste testing and how to handle taste testing with clients in future correspondence in your baking career
The course covers from the basics of baking and slowly takes you through the intermediate levels, including international desserts.
Each week a new recipe with detailed instructions and a video lesson will be released to the registered students. Each student will be working on weekly deadlines to repeat the recipe from the comfort of your home and I will be personally monitoring the progress of each of the students.
We will finish one complete cake with a filling and a frosting each week and make 15 different kinds of cakes in 15 weeks, each of which will be made with new set of techniques, covering a wide range of probability and ideas that can be further used to enhance your flavor combinations in your future cakes.
At the end of the 15 weeks, each student will be assessed with 4 weeks of 4 different tests. The assessment criteria will be passed on to the registered students. Based on the test results, each student will be graded and the final certificate will be issued based on the performance of the entire course and the assessment.
Testimonials
Check out what our students got to say about their experience with our courses
Sessions so far is excellent. Mentors are truly committed and quick responsive to querries.They are encouraging as well as understanding. Subhashini is a great team leader, she knows where to rein in and where to relax, I like the way she manages the whole group, in control but never dominating, no drama and unnecessary flattery, less words more action lady !.Teaching methodology is apt, overall sessions are neatly organised and impressive.
Babitha Vimal UAE
Student
I feel this is the best decision I made. I have attended quite a few classes of other teachers. And they were good. But if there is anything above the best, then it is this online masterclass. Am a very slow learner with a low confidence level but this class never made me feel inferior or never felt left behind as am getting help whenever required. And the best part which I love is encouragement coming not only from the wonderful mentors but also my lovely fellow students.
Tamanna Chatterjee India/Hyderabad
Student
Excellent teaching capabilities of my mentor Subhashini Ramsingh is the best part of the session. Her tolerance level to answering unending questions with patience and passion is the USP of the session. All her recipes are top of the shelf and along with her special teaching techniques I am sure anyone can excel in baking techniques
Annapurna Addanki India/ Chennai
Student
Fondbites Online Cake Decorating Masterclass is a complete hands-on session where I am guided step by step for my best shot at cake decoration. It's amazing to be taught by subhashini maam whose calm and positive approach pushes students to do the best. I am amazed by my improvement towards WC frosted cake with sharp edges learnt through this session.
Arthy Shama Riyadh/Saudi Arabia
Student
One of my best decisions so far has been to join this course. Even though online, but the clarity with which each and every session is explained is amazing. To add to that, 24*7 support from all the mentors is so helpful.
Divya Gupta India/New Delhi
Student
It has been a wonderful experience, never thought an online class would be so great. Round the clock availability of Mentors is like a life support. Attention to details is mind-blowing and pushes us to perfection. It's a long time since I have come across such a vibrant learning experience. Thank you all for your love, care and professional support.
Reshmi Prakash India/Thiruvananthapuram
Student
I have attended so many classes before joining this. But this is undoubtedly the best class I have attended so far. Everything is so well explained. Still if there's any doubt that's instantly solved in the group by our mentors. Moreover we can go back to the videos again and again whenever necessary. The best part is Subhasini mam' s fool proof techniques which we get to learn. Each and every video is laden with so much information and immense learning. I am so greatful to Fondbites for starting this course.
Basabdatta baidya India/Pune
Student
I am very happy that I joined this online decorating course. Being a beginner in baking and decoration of cakes was very afraid of joining any online course but am glad to take decision of joining as getting to learn many new techniques everyday. The video lessons are very detail and clear. Subhashini mam and mentors are very helpful. 24/7 support from mentors is amazing.
Neelam Keswani India/Mumbai(Thane)
Student