The Grand Inauguration of Fondbites Studio 2.0
About This Course
The Grand Inauguration of Fondbites Studio 2.0
Subhashini Ramsingh invites you all to the studio launch event of Fondbites School of Sugar Art – 'The Grand Inauguration'. This place has been carefully designed to provide baking and cake decorating courses in a face-to-face physical class mode of learning. And we are also launching a cloud kitchen-based pastry shop that would cater to the cake and dessert needs of Chennai city.
Fondbites has always been a frontier in teaching baking and cake decorating to thousands of students in the past 10 years. Now with this new space, Fondbites also steps into a cloud kitchen for cakes, pastries and desserts, so we also have Fondbites Patisserie launching on the same day.
From the day of the inauguration, we are proud to announce the commencement of both the
Fondbites Cake School – an In-person learning facility for baking and cake decorating
Fondbites Patisserie – Cloud kitchen-based pastry shop
This one-day event is scheduled to have expert tutors in our baking and cake decorating field, the stalwarts of the industry grace the occasion and inaugurate the studio and patisserie.
We will be having a lot of fun games throughout the day and every winner will be getting goodies worth Rs.5000/- from our sponsors. Each participant of the event will be getting goodie bags with products worth Rs.1000/- from our sponsors.
Find below the details of the demos by each of the experts that will be spread across the entire day.
Enroll for the event and come on over to visit us at the brand new studio of Fondbites School of Sugar Art. Experience a whole day of learning from our experts travelling down from all over India and also take home goodies from our amazing sponsors.
Our Sponsors:
Magic Colors, Sugar Shine India, Omkraft, Ultimakes, Sugarlane, Prop Affair, Sugarin, Ossoro, Fab flavours and fragrances.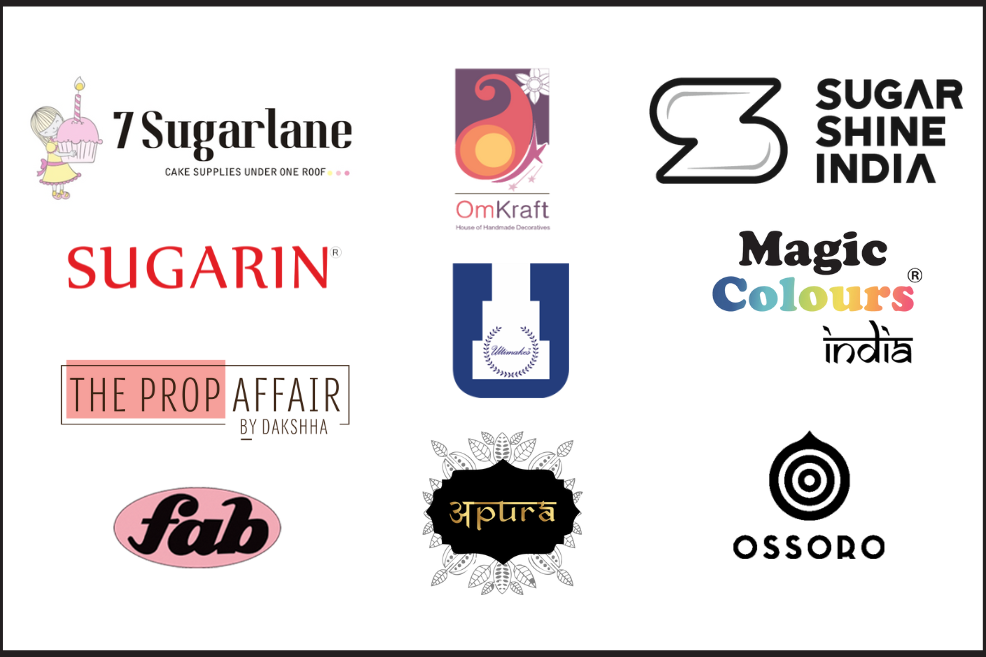 Experts Demo Videos
Chef Subhashini Ramsingh – Carved Handbag Cake

01:16:28
Chef Samie Ramachandran – Buttercream Velvet Spray Cake

00:52:08
Chef Karthika Sravanthi – Orange and Cranberry Spiced Bundt Cake

00:28:35
Chef Maaria Kulsum Tanveer – Gluten free, Egg free Christmas Fruit Cake

00:24:60
Chef Smriti Iyer – Cacao Sunset Cookie

49:06
Chef Aditi Garware – Cheesecake Jars

41:37
Your Instructors