About This Course


Edible Relief Sculpture Online Demo
Edible Relief Sculpture Online Demo
Meeting Password : 256905
Edible Relief Sculpture Online Demo
Meeting Password : 966710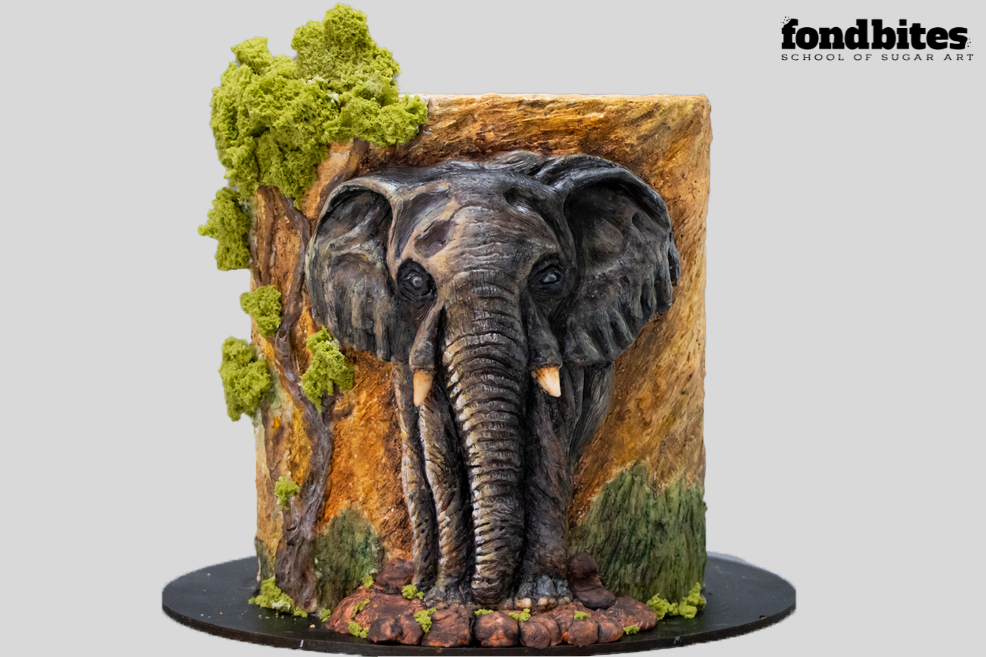 Edible Relief Sculpture
Bas (Low) Relief Sculpture is an art form where the sculpture is done over a flat surface where it projects out. The sculpture details are made to look like it is partially embedded on the flat surface giving it a combination of 2D and 3D perspective.
This technique is the first step to venture into the art of sculpting, which gives the perspective of sculpting, making the learning easier yet giving a complete understanding of the 3D projections combined together with sculpting basics.
In this course, you will learn how to use an inspiration image, transfer the proportions of the image on the cake without losing the details. Follow the outline and build the layers of the sculpture using modelling chocolate. Build the layers further giving the details of 3D using specific sculpting tools that will bring the sculpture to life.
After sculpting is done, you will learn how to use cocoa butter and paint over the sculpture understanding the lighting and giving depth to the sculpture.
Additional details are important to make the cake look complete, painting the background to make the elephant sculpture pop out and adding leaves to the trees using a micro-sponge. Lots of tips and tricks are added in this course giving an in-depth knowledge of sculpting, painting and all of the additional details you see in this Elephant Relief Sculpture.
On the whole this course will give you a complete insight of sculpting using the most efficient edible sculpting medium which is the modelling chocolate. And the recipe shared in this course is the most perfect recipe that is suitable especially for sculpting.
Course Mode –
This is a LIVE session but in an interactive mode through the Zoom app. Students will be allowed to ask the queries during the course and will also have dedicated time at the end of the course to 'Raise Hands' in the zoom app and talk to the tutor and ask their queries directly and get the doubts clarified.
After Course Support –
The course comes with a 2 weeks support period and the students make the sculpting during the support period and take feedback and corrections from the tutor.
The live will be recorded and the video lesson will be available to the students even after the LIVE is over. The validity of the video lesson will be lifetime.
For meeting id and passcode details, visit the same page after purchase.
Lessons
L#1 – Tools and Materials

9:43
L#2- Making Modelling Chocolate

6:10
L#3 – Transferring Elephant Image on Cake

21:31
L#4 – Building the Base Layer for Relief Sculpture

42:06
L#5 – Completing the Elephant Relief Sculpture

1:09:50
L#6 – Building the Tree Relief Sculpture

4:32
L#7 – Painting the Elephant

25:57
L#8 – Painting the Background

00:5:49
L#9 – Extending the Tree with Micro Sponge

00:3:36
L#10 – Relief Scupture in a Nutshell

00:8:35
Your Instructors