About This Course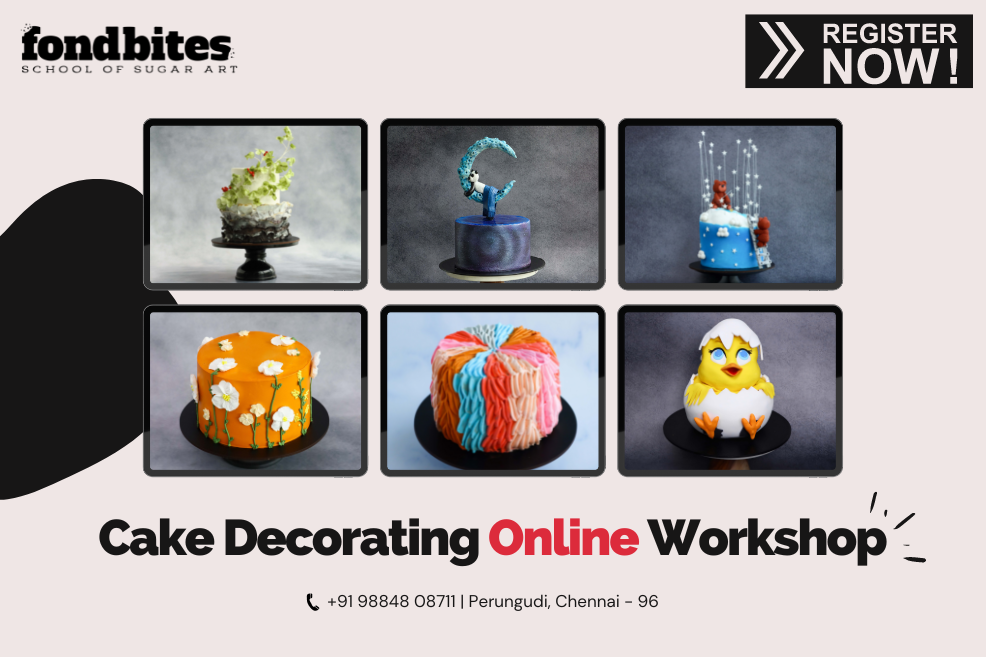 In this recorded live online mode of training workshop, you will learn everything about cake decorating. It will include from learning the sharp edges of all the 3 mediums – whipped cream, buttercream, ganache and fondant. There are also a whole lot of additional techniques that are widely used to decorate the cakes which are included in each of the 6 different cakes that will be demonstrated in the class.
Both Egg & Eggless recipes of the sponges that needs to be used for each frosting will be shared.
Scroll through all the 6 cakes below to know the list of the entire course content that is part of this course.
Introductory Lessons
Ganache Sharp Edges on a Round Cake

41:43
Sharp Edges on a Whipped Cream Cake

36:48
Sharp Edges on a Buttercream Cream Cake

25:24
How to make Modelling Chocolate

4:30
How to make Marshmallow

1:24
Draping the Fondant on a Ganache cake

36:39
Whipped Cream Floral Cake
Whipped Cream Cake with Palette knife Painting
Buttercream Cake with Modelling Chocolate moon topper and Panda Figurine
Buttercream Cake with Wafer Paper Flowers & Ruffles
Fondant Cake with airbrushing & figurines
Carved Duckling in Egg Cake
Your Instructors