Bake Along #140 – Magic Bars
March 4, 2020
2021-09-04 16:09
Bake Along #140 – Magic Bars
Bake Along #140 – Magic Bars
Magic bars are something that I tried years back. When I was on a lookout for finding recipes for one of the workshops I had with kids, this sounded to be apt. Later I realized, not just for kids, but for us adults, sometimes effortless baking sounds like a breeze.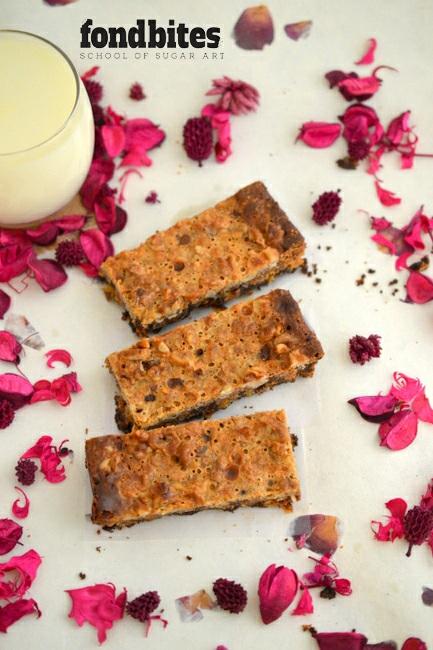 These bars are scrumptious and candy-ish. A wholesome snack which is really rich in flavor and goodness. The ingredients are layered one on top of the other on the baking tray. The name Magic Bars will sound apt at the end of baking, as just the layering would reveal the beautiful bake.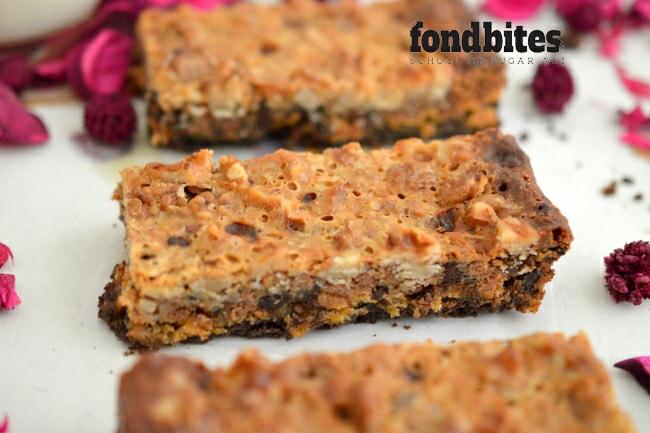 Layers include melted butter, crushed oreo biscuits, broken cornflakes, chocolate chips, toasted walnuts and to bind them all together, scrumptious condensed milk.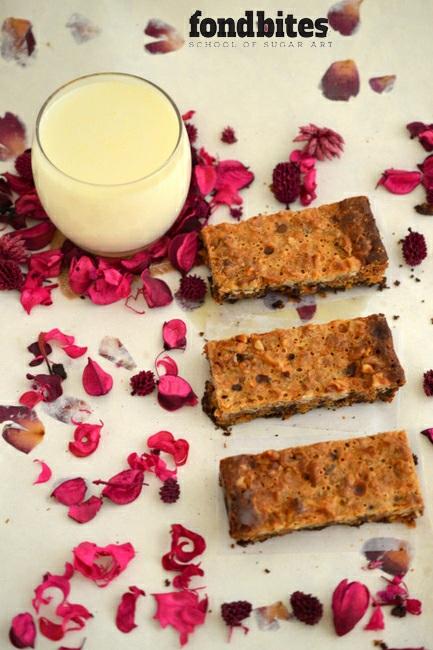 Ingredients:
Recipe inspiration – Joy of Baking
Butter – 1/2 cup
Oreo biscuits – 1 1/2 cups, crushed
Cornflakes – 1 1/3 cup
Chocolate chips – 1 cup
Walnuts – 1 cup, toasted & broken
Condensed milk – 400 gms
Method:
1. Pre-heat oven to 180 degree C. Line up an 8 inch square baking pan with aluminum foil with hangouts on both sides.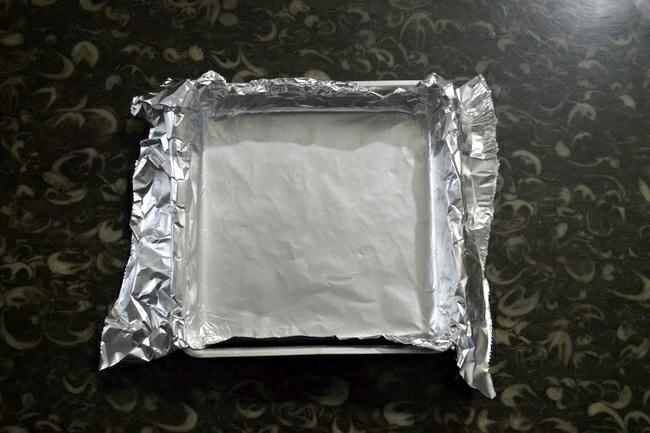 2. Melt the butter and pour into the pan.
3. Add crushed oreo biscuits and spread it out evenly and press it down gently with your fingers.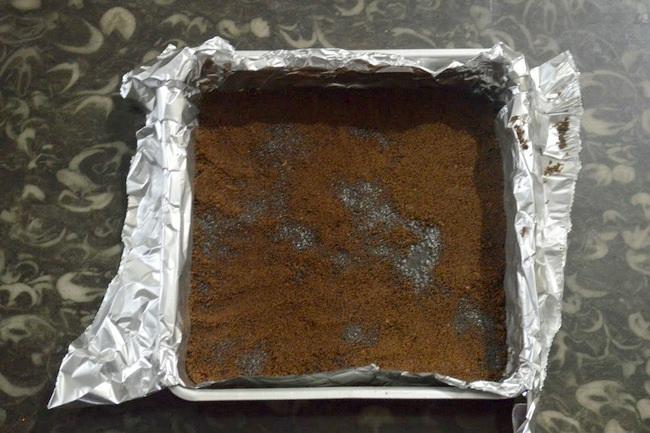 4. Spread out the broken cornflakes evenly by gently pressing it.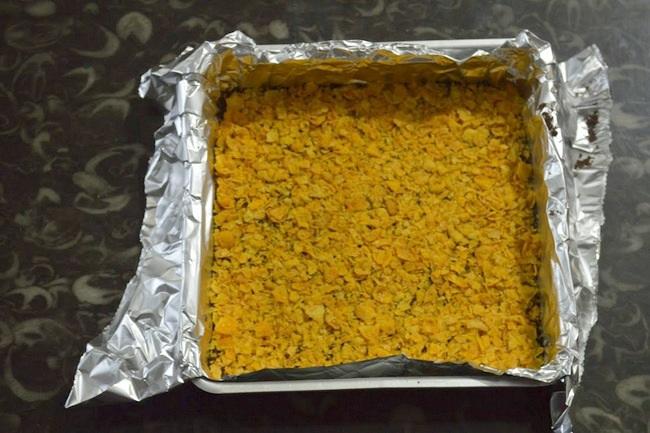 5. Spread out chocolate chips evenly on top.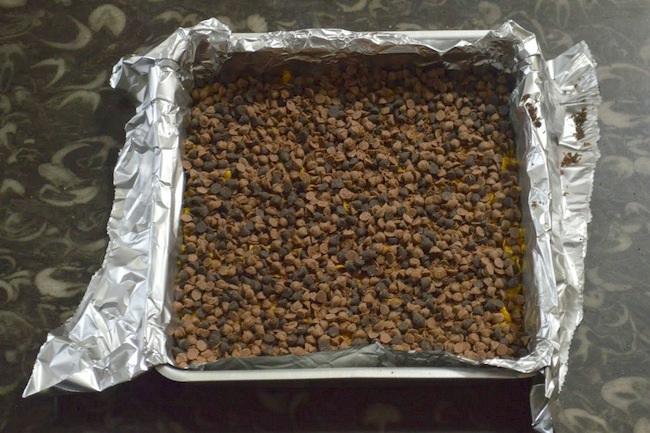 6. Add walnuts over top of the chocolate chips.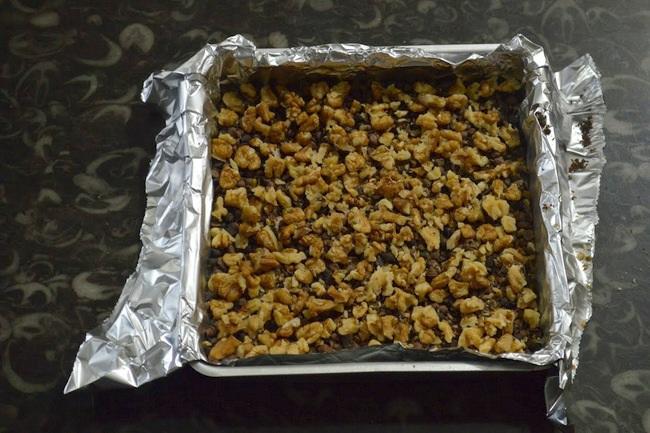 7. Pour condensed milk over all the ingredients on top.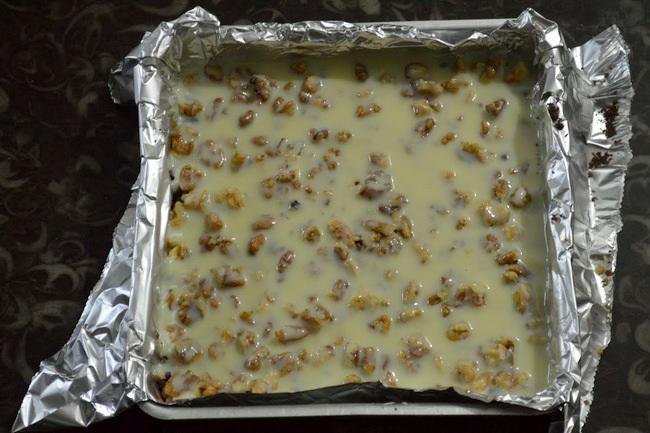 8. Tap it down twice and bake in pre-heated oven at 180 degree C for 30 to 35 minutes until the top is golden brown.
9. Let cool on wire rack. Then lift the aluminum foil hangouts gently and peel the sides. Use a long knife or a bench scrapper and cut them into slices measured to desired sizes.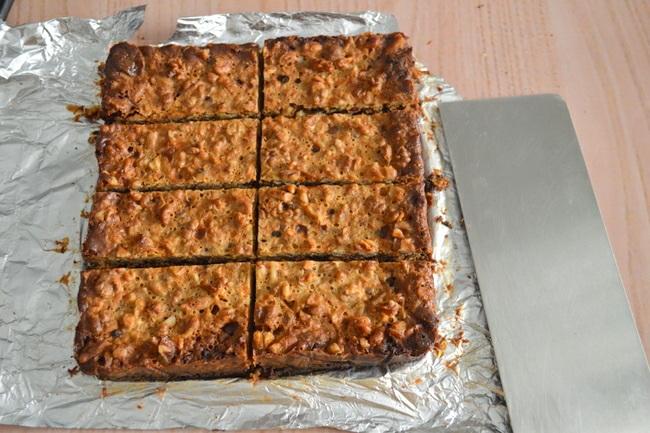 The original version had used, graham crakcers in place of oreo and coconut flakes in place of cornflakes. You can try different variations by changing the layer ingredients keeping in mind all the other ingredients are dry, except butter and condensed milk.