About This Course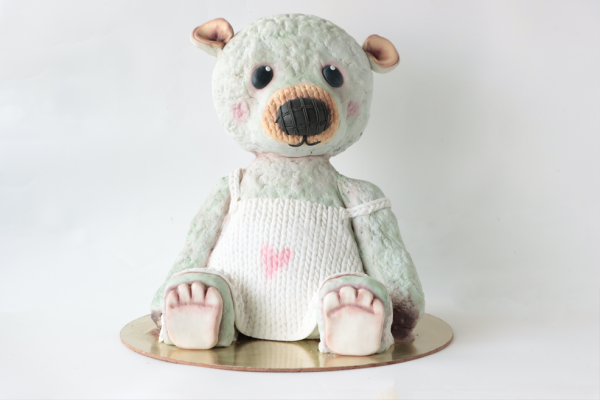 In this course, you will learn how to carve a cake and make a doll cake. The body of the cake is made using layers of pistachio sponge and orange ganache. The layers of cake are then carved to the shape of the body of the doll. The head of the doll is made using rice krispy treats and added to the body with proper stability to hold the head in place. The hands and legs are then shaped and added to complete the entire doll's shape. The whole doll is then covered with ganache and smoothed out. You will then learn how to drape the doll cake with fondant and give smooth finish.
All the other additional details are then added on top of the doll giving a very realistic effect. Through this course you will learn and acquire the skills to carve the cake to any shape as per your inspiration and complete making a cute doll cake of your choice.
You will be provided with the template of the doll using which you will be able to carve the doll in the exact shape and size. The template will be available in 3 different sizes to enable you to work in different sizes. Along with this, you will also be provided with recipes of Pistachio Sponge and Orange Ganache. Making the cake beautiful inside out is extremely important, to encourage bakers to try out flavourful cakes with exciting flavour pairings, I have included the recipes so you can explore the same when you make the cake.
Course Mode –
This is a recorded session and students get access to the video lessons immediately after purchase of the course.
The validity of the video lesson will be lifetime.
Lessons
How to make Marshmallow

1:27
How to make Modelling Chocolate

4:30
L2-Hands & Legs of the Doll

16:11
L5-Drape the Fondant

57:38
L6-Additinal Details

1:08:34
Your Instructors