Meet & Greet Online Workshop
Subhashini Ramsingh
Last Update August 28, 2023
About This Course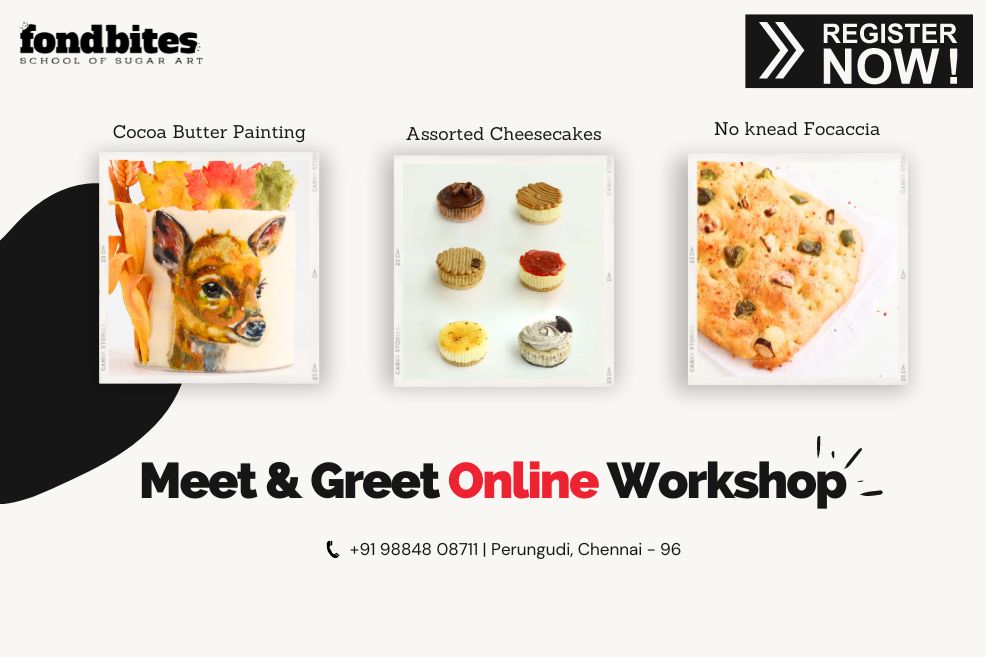 Meet & Greet Online Workshop
Welcome to our Meet & Greet ONLINE program, where you'll have the incredible opportunity to meet the expert, Subhashini Ramsingh, and learn fascinating techniques in both baking and cake decorating!
During this online session, you'll have the chance to learn from the best. Subhashini Ramsingh, a renowned expert in the field, will share her knowledge and expertise with you. From baking secrets to cake decorating tips, you'll gain valuable insights that will elevate your skills to a whole new level.
Don't miss out on this fantastic opportunity to spend a day with us, filled with learning, laughter, and the joy of baking and cake decorating. We look forward to seeing you there!
The students will get LIFETIME access to the course video lessons.
Find below the details of the demos part of this course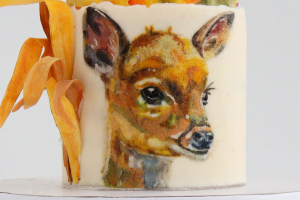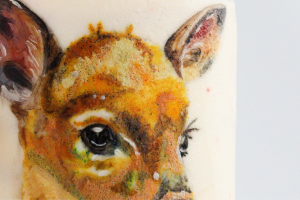 We will delve into the wonderful world of cocoa butter painting on a white chocolate ganache cake. This artistic technique will elevate your cake decorating skills and allow you to create visually stunning and delectable treats.
During this class, we will explore the step-by-step process of cocoa butter painting, starting with the basics and gradually progressing to more advanced techniques. You'll discover the magical properties of cocoa butter colors and how to temper them perfectly for a glossy finish.
We will begin by preparing the smooth and creamy white chocolate ganache, the perfect canvas for our artistry. I'll guide you through the tempering process, ensuring your cocoa butter colors are ready for the creative journey ahead.
Next, we'll explore various brush strokes, splattering, and drizzling techniques to add captivating designs to your cake. We'll also learn how to apply intricate patterns and designs using cocoa butter transfer sheets, adding a touch of elegance to our edible masterpiece.
Throughout the class, I'll provide helpful tips and tricks to troubleshoot common challenges, ensuring you feel confident and equipped to create beautiful cocoa butter painted cakes on your own.
By the end of this class, you'll have gained a new set of skills to impress friends, family, and customers with your artistic cake creations. So, let's roll up our sleeves, unleash our creativity, and embark on this delightful cocoa butter painting journey together!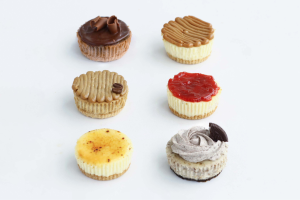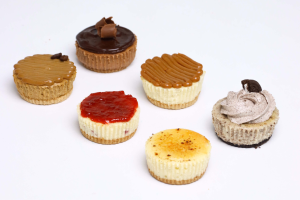 In this lesson, we'll explore a variety of heavenly flavors that will make each slice a divine treat. Our cheesecakes are crafted with the finest ingredients and baked to perfection, offering a moment of pure indulgence. Whether you're looking to satisfy your personal delight or create a centerpiece for a special occasion, our cheesecakes promise to be the ultimate dessert experience.
In this class, we'll learn how to make different flavors of cheesecakes together:
Chocolate Cheesecake: Indulge in pure chocolate bliss with our heavenly chocolate cheesecake. It's a must-have treat for all chocolate lovers, with its creamy indulgence and rich chocolate flavor.
Cookies & Cream Cheesecake: Get ready to enjoy the ultimate cookies & cream delight. Our heavenly cheesecake is infused with chunks of oreo cookies, making it a decadent treat for your sweet tooth cravings.
Caramel Cheesecake: Experience the joy of pure caramel indulgence with our heavenly caramel cheesecake. It combines the richness of caramel with the smoothness of cheesecake for a truly irresistible dessert.
Espresso Cheesecake: Elevate your dessert game with our heavenly espresso cheesecake. You'll learn how to create a rich and velvety delight infused with the bold flavors of espresso, perfect for coffee lovers.
Crème brûlée Cheesecake: Prepare to be delighted by the refreshing sweetness of our heavenly strawberry cheesecake. Bursting with juicy strawberries, this treat will tantalize your taste buds. Additionally, we'll explore the perfect fusion of classic desserts with our heavenly crème brûlée cheesecake. You'll master the art of creating a creamy cheesecake topped with a caramelized sugar crust, combining the best of both worlds in one irresistible dessert.
Strawberry Cheesecake: Indulge in the refreshing sweetness of our heavenly strawberry cheesecake. You'll learn how to create a creamy, luscious treat bursting with juicy strawberries, making it a delightful experience for everyone.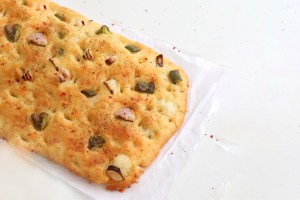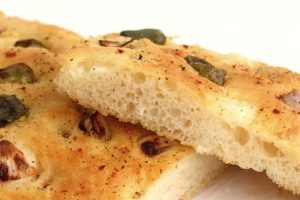 In this lesson, we'll introduce you to the delightful flavors of Focaccia, a golden bread infused with Mediterranean herbs. You'll learn how to make it soft and fluffy, using the goodness of olive oil.
Our friendly instructors will guide you through the process, helping you customize Focaccia with your favorite savory toppings or enjoy it plain. Whether you're a bread lover or new to baking, this course is perfect for you.
We'll also explore the many ways to enjoy Focaccia – as a tasty snack, with soups and salads, or in delicious sandwiches. By the end of the class, you'll have a taste of Italy right in your kitchen!
Lessons
Cake Mastery Intro

1:03:00
Meet & Greet Recipe Document

00:00
Assorted Cheesecakes – Part 1

1:00:31
Assorted Cheesecakes – Part 2

23:16
Cocoa Butter Painting

48:56
Your Instructors
Enrollment validity:
Lifetime