About This Course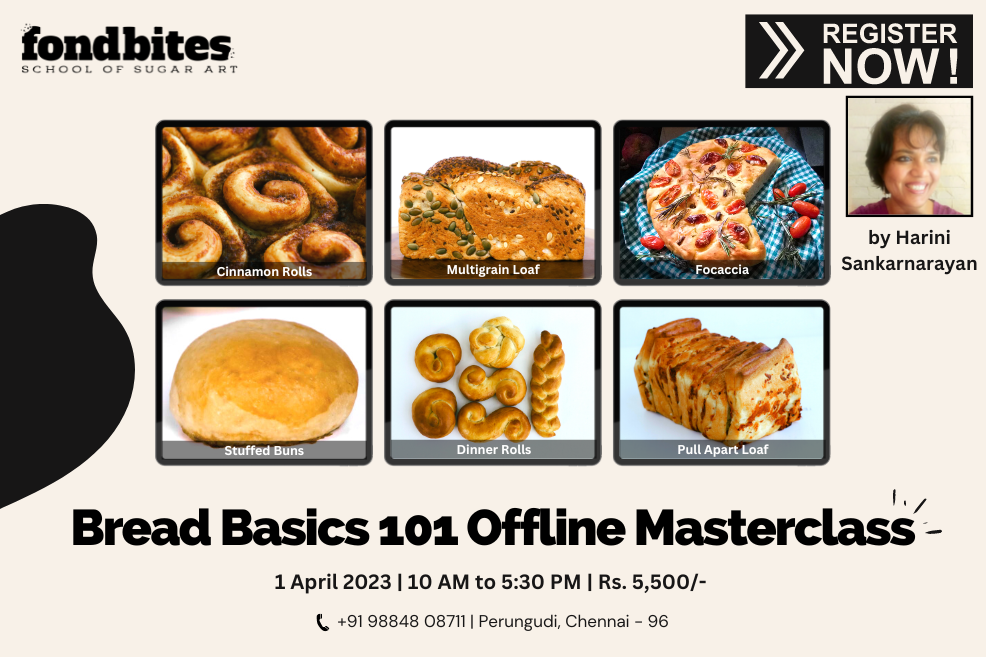 Bread Basics 101 Offline Masterclass
With more than 35 years of baking experience,  Harini has a degree in Hotel management and exposure to commercial kitchens. Her quest for knowledge and creative mind took her on a journey through a Bachelor's in English literature and a Master's in Theatre. A student of Western classical music and Indian classical dance, she has worked with both the television and print media. Today, she bakes and teaches under the name 'Flour Power' and owes the journey to Willie Wonka and Enid Blyton.
Bread baking 101 is aimed at both the complete novice and those who have a little more experience baking breads. This course will focus more on the techniques of bread baking rather than just following a recipe. You will learn about different kinds of yeast and the science of how they work in leavening bread. Learn all about gluten and it's role in creating the perfect structure and texture. You will learn how to manipulate the dough to suit tropical conditions. Using this knowledge we will make 3 to 4 different dough to create a variety of breads. 
There will be many variations discussed in class for each of these recipes. It will be very interactive class so be ready to participate.
In this 1 day offline masterclass, students learn the following :

Your Instructors