About This Course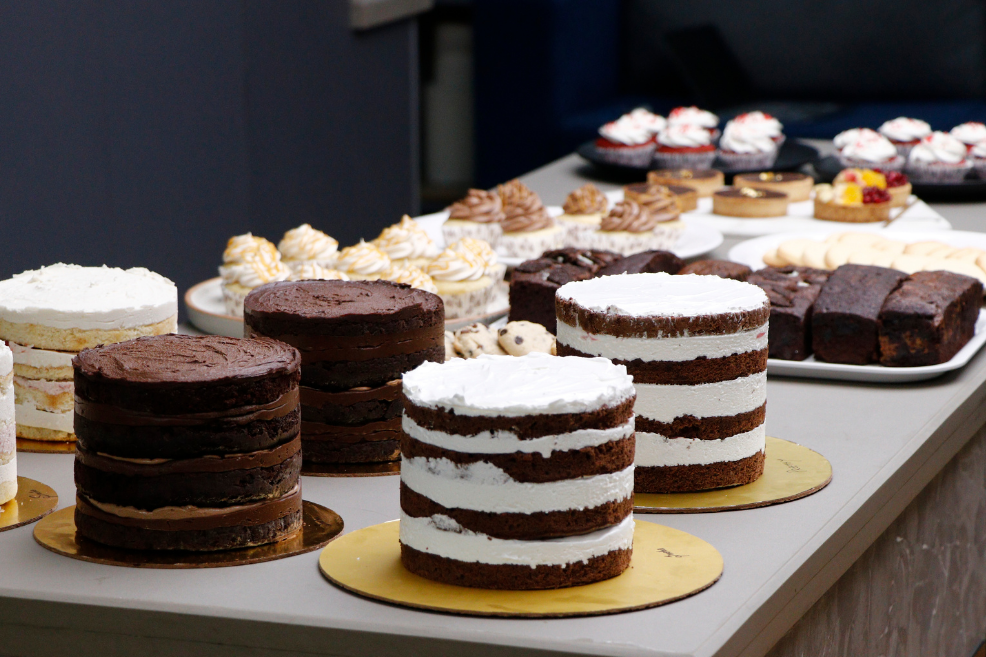 This course focusses on the basics of baking for complete beginners. It is a 2 months certification course where students will learn to make cookies, brownies, cupcakes, tarts and layered cakes. At the end of the course, the students will be trained to bake layered cakes in different flavors using different textured cakes along with a lot of additional recipes in each category.
This course focusses on both EGG & EGGLESS baking.
This is a batch-wise course and all the students who join a specific batch will be working together in a closed group. Pre-recorded lessons for each baking will be released on a periodic basis. Two lessons will be released in a week and students will be asked to make the particular recipe and share the results with the mentors to get feedback and ask queries and clarifications with respect to each lesson. If your results are not perfect, then our mentors will follow up and make sure you learn the baking the right way.
As the lesson videos are pre-recorded you can watch it anytime during the day. You can also work on your lesson anytime as we have 24/7 mentor support. You can ask your queries anytime showing the results of your lesson each week. All the video lessons will be available for lifetime access.
After the completion of the course, each student will be provided with certificates based on their performance during the course period.
Overall Course Syllabus –
The 3 layered cakes are planned in such a way that the students will get a complete insight on how to make the 3 different sponges that are the key to create a lot of different cakes in the future. We will focus on butter, oil and fatless sponge cakes. Also, the flavours that are incorporated in this course includes both fruit and non-fruit based giving an overall insight on how to incorporate different flavours in future.
List of all the tools and materials needed for this particular course will be provided after registering to the course. Students will be guided to procure the right tools from the vendors available pan India.  
Course Introduction
How to Measure Indgredients

26:46
Total Ingredients Quantity Required (Approximate)
Butter Cookies (With Eggs)
Chocolate Chip Cookies (With Eggs)
Chocolate Chip Cookies (Eggless)
Mocha Brownies (With Eggs)
Almond Meal Walnut Brownie
Red Velvet Cupcake (With Eggs)
Red Velvet Cupcake (Eggless)
Vanilla Cupcake (With Eggs)
Vanilla Cupcake (Eggless)
Choco Caramel Tart (With Eggs)
Choco Caramel Tart (Eggless)
Pista Praline Strawberry Tart (With Eggs)
Pista Praline Strawberry Tart (Eggless)
Vanilla Layered Cake (With Eggs)
Vanilla Layered Cake (Eggless)
Choco Caramel Layered Cake (With Eggs)
Choco Caramel Layered Cake (Eggless)
Blackforest Layered Cake (With Eggs)
Blackforest Layered Cake (Eggless)
Your Instructors