About This Course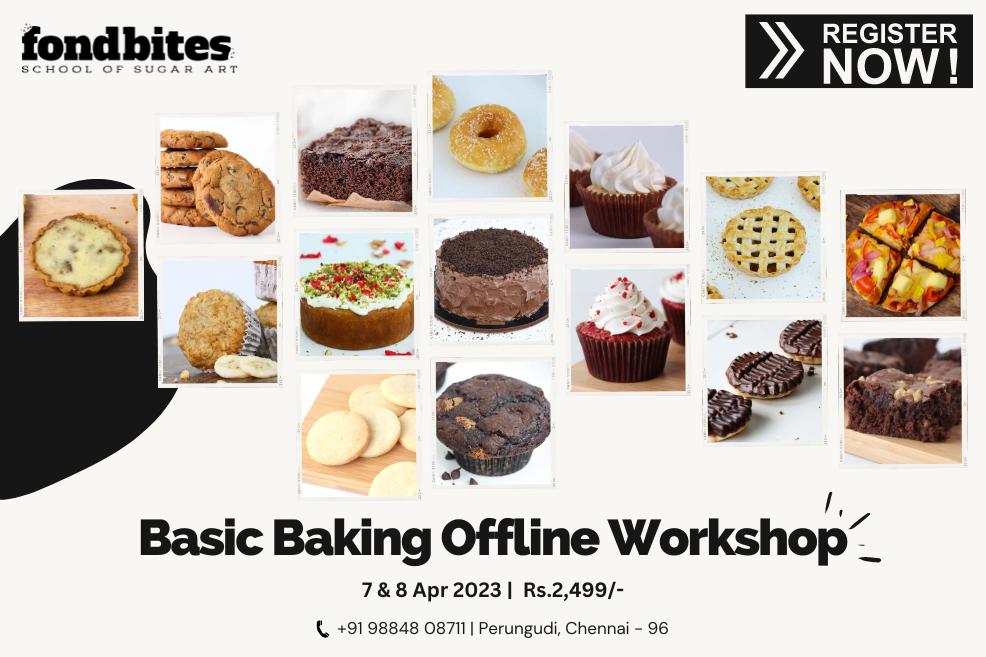 This course focusses on the basics of baking for complete beginners. In this 2 days workshop, you will learn the following in a demo cum an interactive hands-on mode of training.
Both Egg & Eggless recipe booklet will be given to students.
Butter Cookies
Chocolate Chip Cookies
Mocha Brownies
Almond Walnut Brownies
Chocolate Muffins
White Chocolate Banana Muffins
Vanilla Cupcakes
Red Velvet Cupcakes
Chocolate Caramel Tart
Apple Pie
Spinach Mushroom Quiche
Cream filled Doughnuts
Mini Pizzas
Vanilla Cake with Lime Glaze
Chocolate Cake with Chocolate Ganache
Have a look at each of the course items.
Lessons
Crinkled Top Brownie Recipe
Your Instructors